They are weird and strange and feel somewhat otherworldly. Approaching them on foot felt a little like discovering an alien village in some outer-space sci-fi movie, not a UNESCO-protected settlement in the south of Italy. Climbing a small rise, the details of the tiny dwellings become clear—round, white-washed base with a conical roof, some splashed with symbols of good luck, all of them hundreds of years old.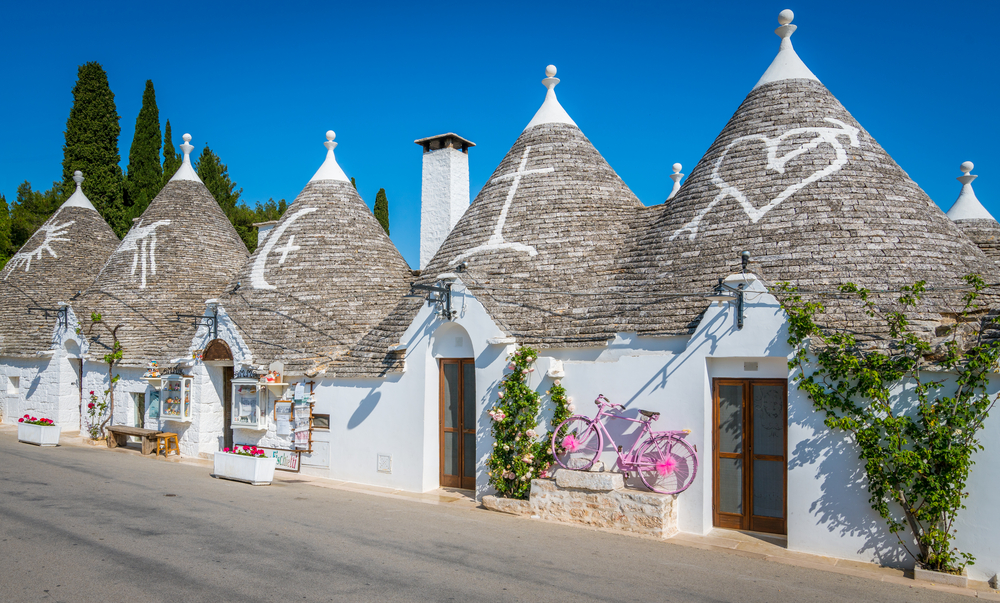 Built of dry stone and clearly crowded for even a single family, why would anyone choose to live in such an odd dwelling? The experts disagree, but my guide told us the prevailing theory—that it all had to do with taxation. These houses, known collectively as "trulli," were built to be taken down quickly. Generally erected in remote locations, residents would get some advance notice when the tax collector was approaching, and he couldn't charge them for what wasn't there. "Just by pulling out a few stones, they could collapse them, then rebuild quickly when he was gone," she said with a little smile.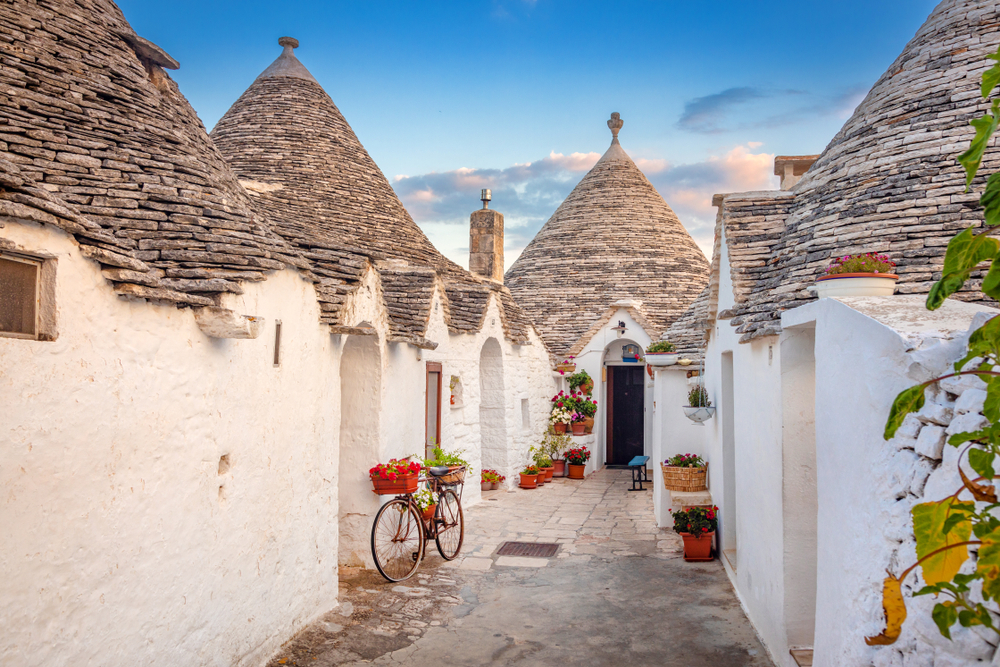 I'm in Puglia, a region right on the heel of the boot in Italy. As the trickle of travel quickly becomes a flood this summer, many travelers will be returning to their favorite spots in Europe. And that certainly includes Italy's most popular places. Hotel rooms in Rome, Venice, and Florence are already scarce, and everywhere from the Piazza del Duomo to the Sistine Chapel will surely be uncomfortably busy.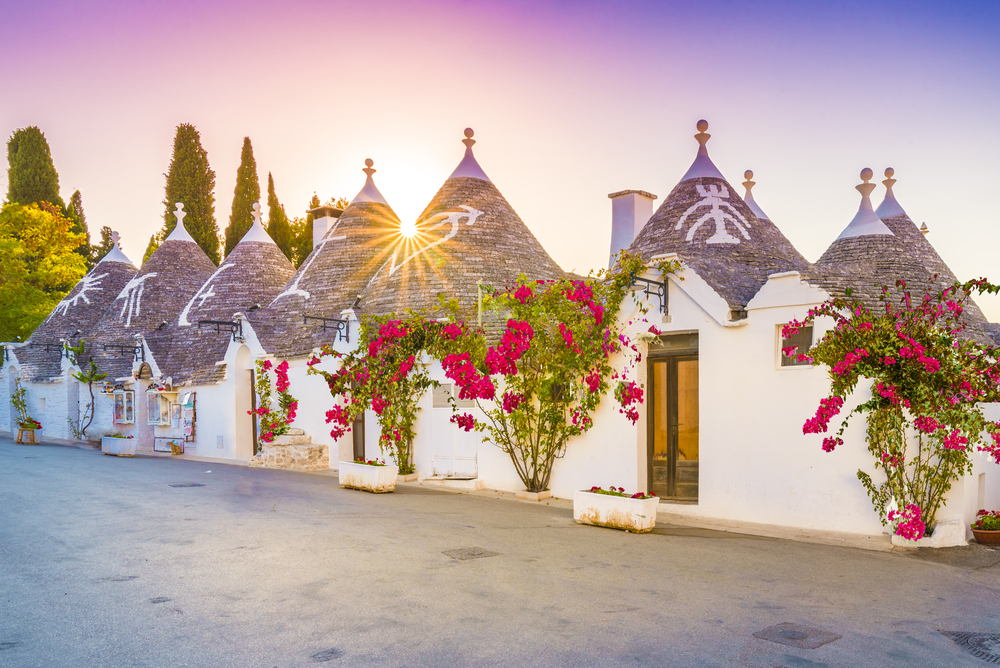 So savvy travelers will look a little further, in this case, all the way south. Puglia (or Apulia) juts out at the bottom of the Italic Peninsula, a relatively thin strip of land between the Adriatic and the Ionian Seas. My guide told me that this geographic arrangement had practical advantages, especially when you're looking for a beach day in the middle of the summer.
"When it's too windy on one side, you just go to the other coast," she said.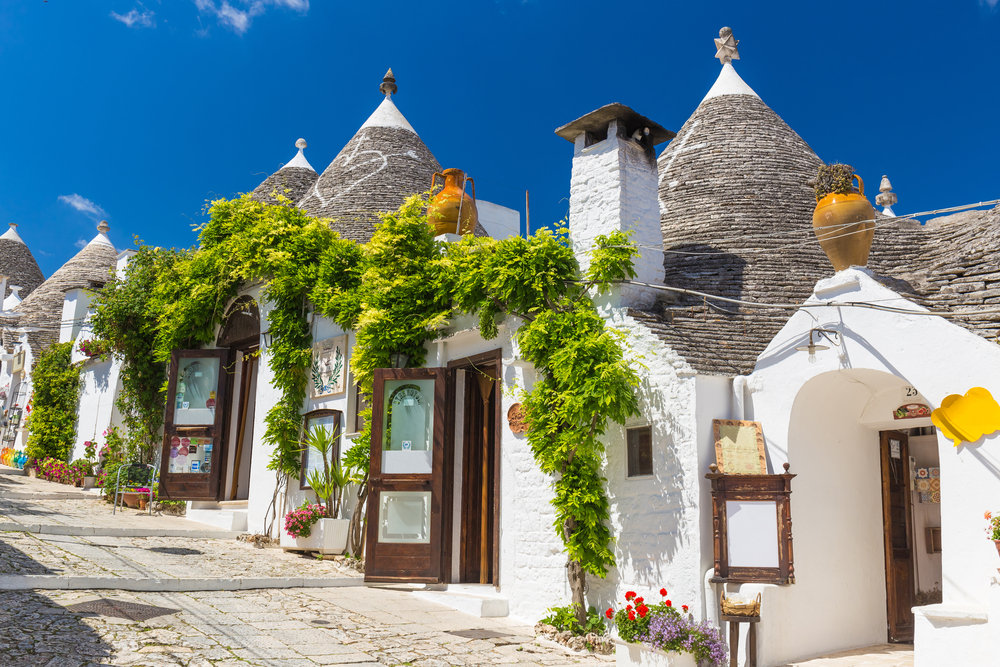 There's plenty to love here. Puglia has the longest coastline of any Italian region, and that's dotted with picture-perfect Mediterranean beach towns, ancient buildings set right on the rocks, with clear aquamarine blue waves crashing into a white foam below. Wild country, too, with an abundance of natural spaces to explore. For example, Gargano National Park, where rugged cliffs and islands and natural archways rise to one of the oldest pine forests on the continent. Hike in the woods, then find your own private beach or grotto in one of the many coves.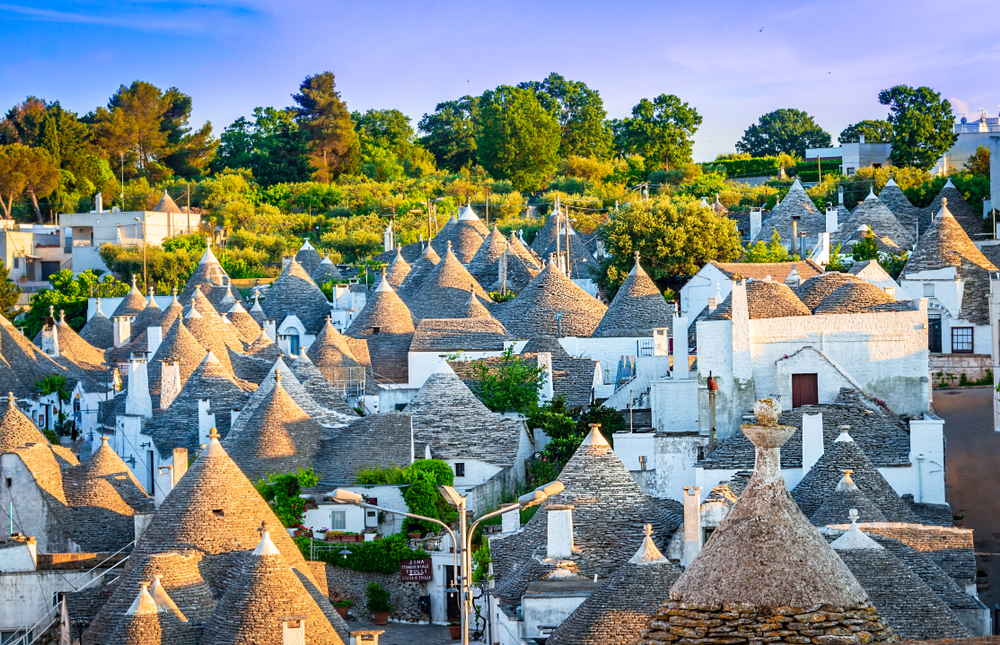 And you'll find a rich and textured history. Exposed to the trade winds, many peoples blew through over thousands of years of history, from Mycenaean Greeks, a bronze age culture that formed one of Europe's first sophisticated civilizations more than 1,000 years B.C., to Sicilians, and Saracens, who formed the Emirate of Bari. Each one left its mark.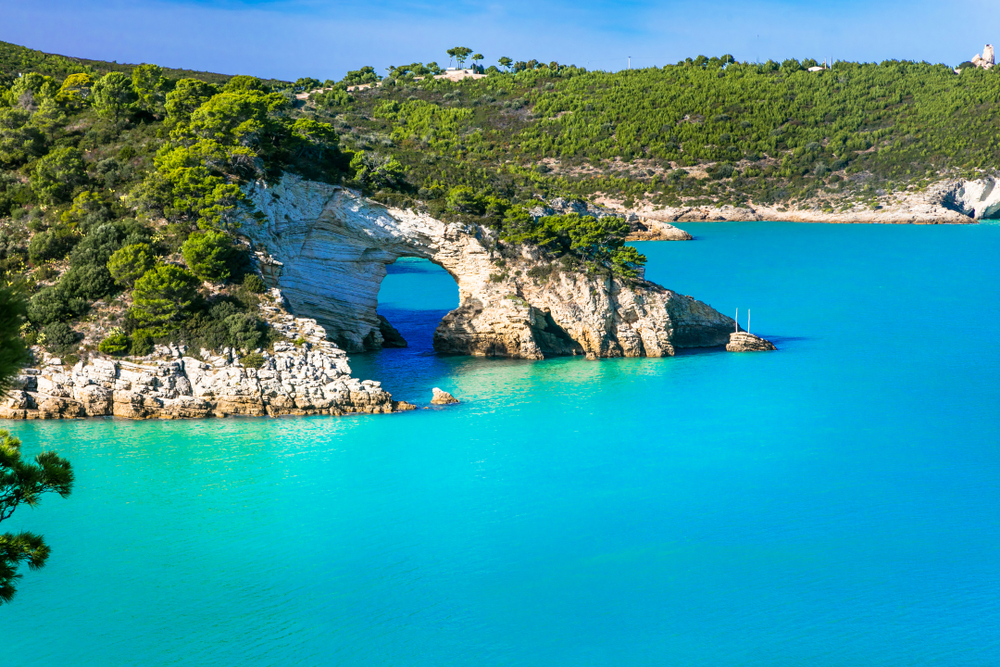 Exploring the Cities
In addition to touring trulli, I spent time in Lecce, a small city of less than 100,000 that's sometimes called the Florence of the South. Puglia's second city, there's a small Roman amphitheater and other ruins right in the heart of town. But it's the baroque that puts this place on the map—so much of it, and so distinctive, that Lecce Baroque (or "Barocco Leccese") is actually a recognized architectural style.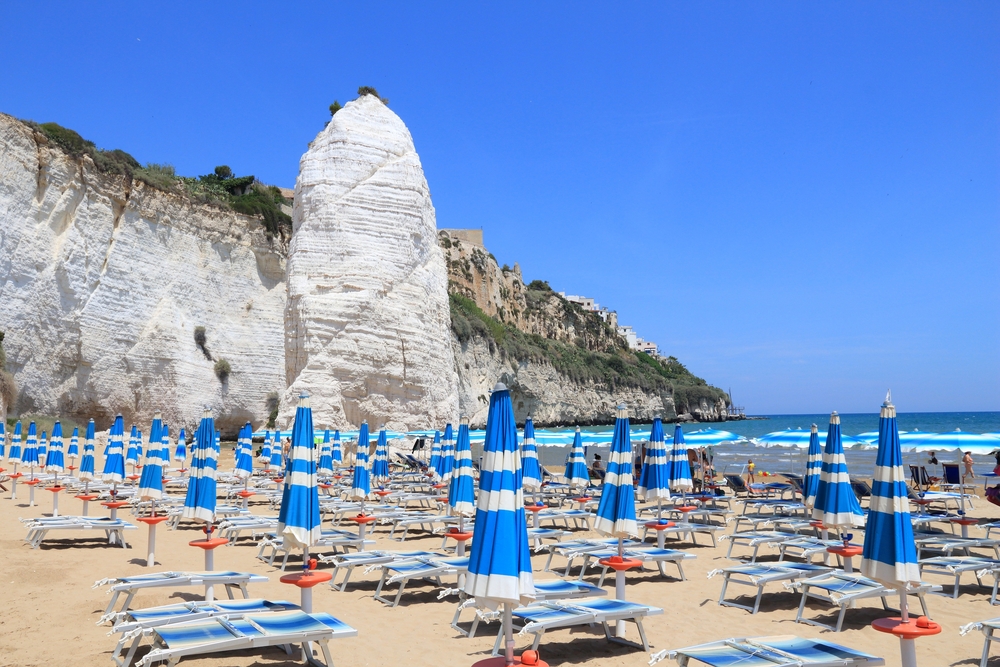 Some of the city's most famous buildings were built (or restored) by Italy's most famous architects in the 16th and 17th centuries, Baroque's heyday. Walking through town, between squares on small lanes, I was presented with a series of surprises, each new church or archway or palace more impressive than the last. Their façades, replete with tiny, cacophonous details, gargoyles and gremlins and so much more, inspired some and repelled others. About the Basilica di Santa Croce, perhaps the best example of the style, one famous observer remarked, rather cheekily, that it looked like a lunatic was having a nightmare.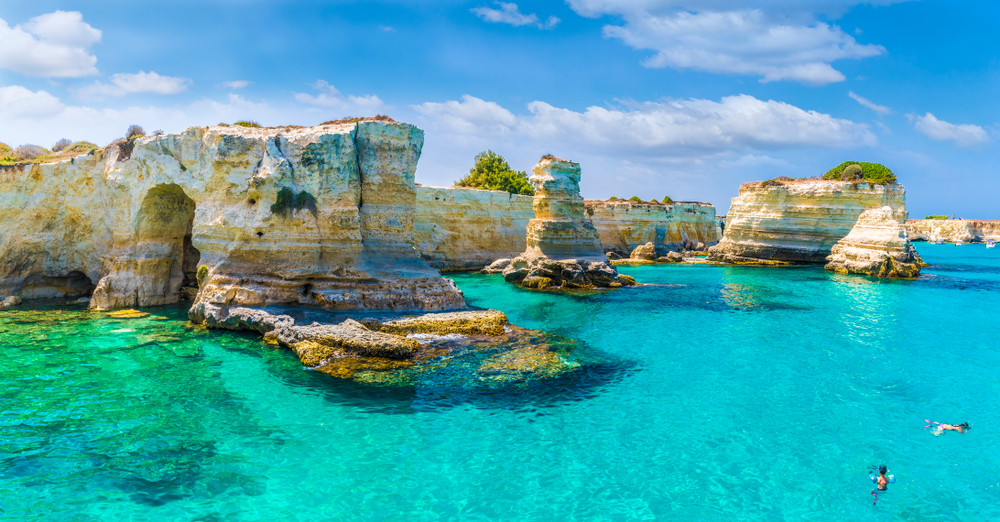 And while its name may not conjure the vivid images other major Italian cities do, Bari, about 100 miles north, is Puglia's capital and commercial center. Somewhat sleepy, this city of about 300,000 presents itself slowly and rewards those who take their time exploring its back lanes and pedestrian streets. Walking along a piazza lined with palms caressed by the breezes of the Adriatic, my guide told me that a section of bricks here was once part of a road built by the Romans back in the second century B.C.
"Look over there," she said, pointing to the ground. "You can still see the ruts from centuries of wagons headed to Rome."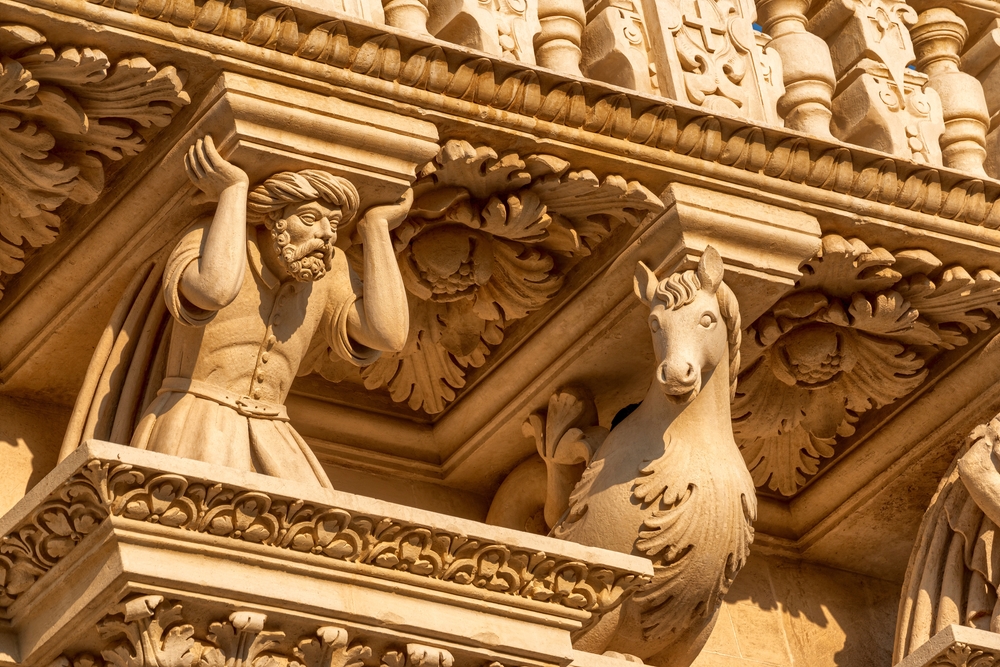 We passed an olive tree right in the middle of a square ("We have over 60 million olive trees in the region—olive oil is the gold of Puglia," she said), and proceeded to see some of the city's biggest attractions. These include the Basilica of St. Nicholas—yes, that St. Nick. But far from a white-bearded man in a bright red suit whose belly shakes like a bowl full of jelly, the cathedral, built in 1087, reveals a very different person. The Baroque ceiling visually tells the story of a Greek-born man in present-day Turkey in the 3rd century who performed many miracles and loved to give secret gifts. He remains the patron saint of many people, including sailors, children, brewers, and repentant thieves.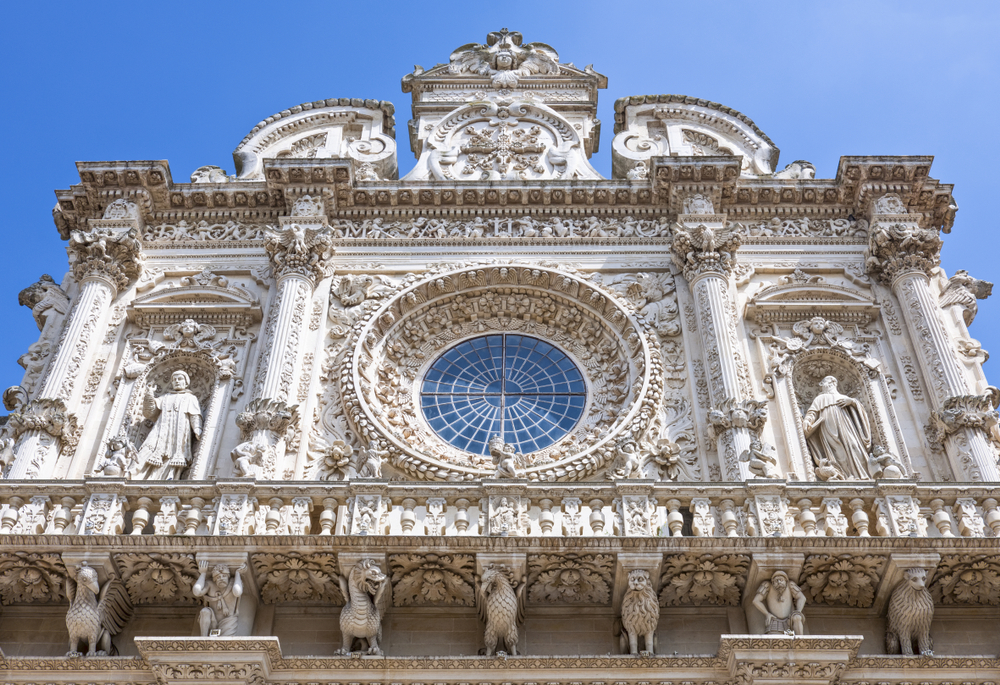 But it was the small spots deep in the Old Town that fascinated me. On one lane, women make pasta—orecchiette, specifically—which looks like small ears. Using pure muscle memory, they chat away to each other, their hands constantly in motion, kneading together and forming a simple mixture of water, salt, and white flour. No eggs, because in the past, many were too poor to afford them.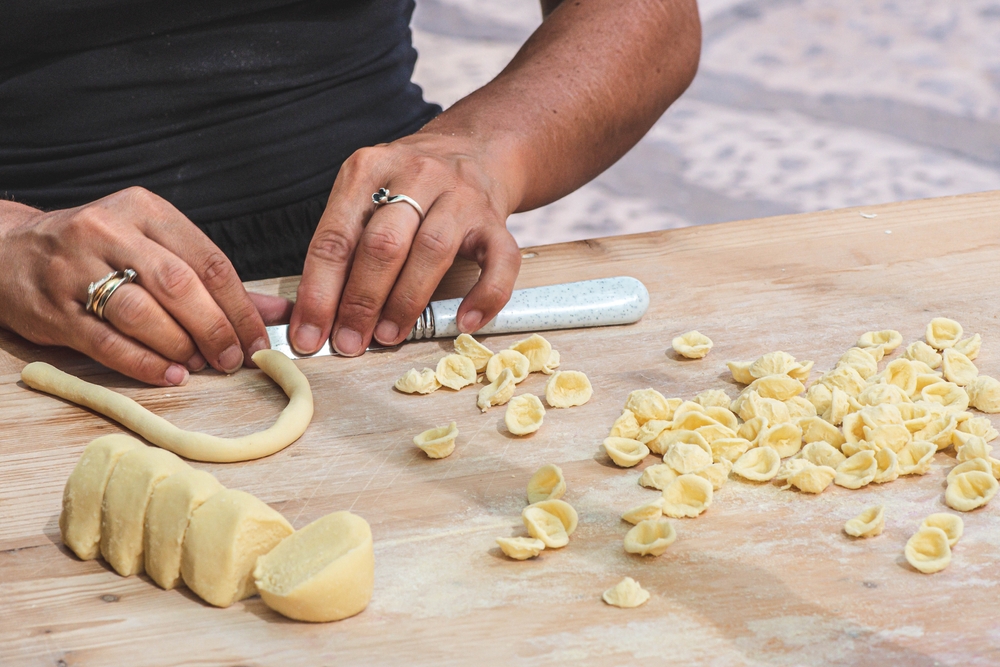 On another hidden passage, is a very tiny shop where a man carves wooden puppets. He told me he's been creating them for more than 25 years.
"It takes two days just to make the head," he said in heavily accented Italian as he continued to carve.
It's unique, and a bit strange, and certainly lovely. And perhaps not too surprising to find this here in Puglia, where curious discoveries in an often-overlooked region are definitely, always commonplace.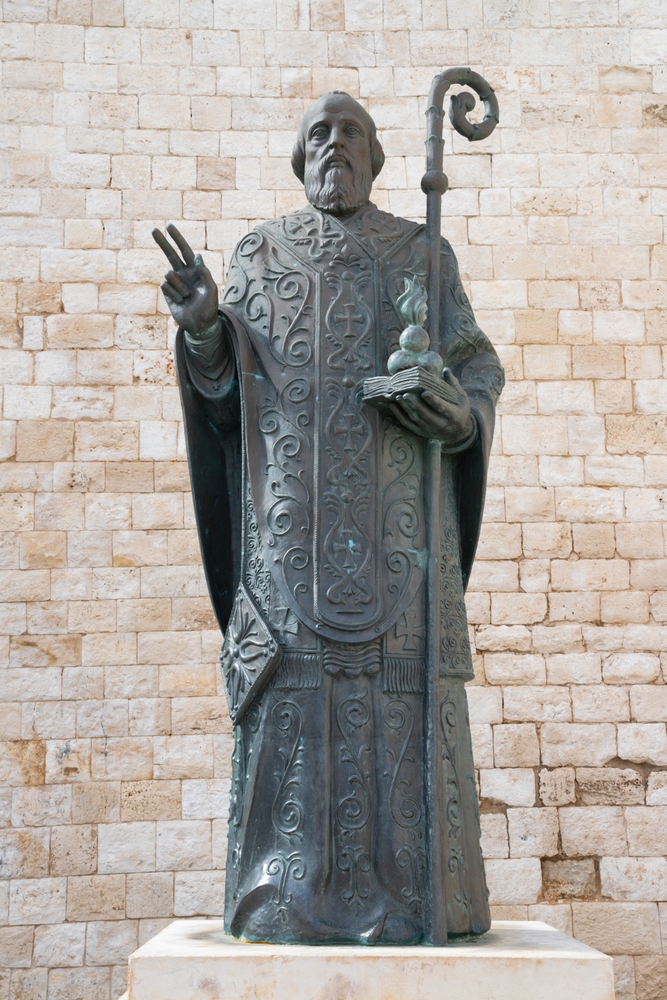 If You Go
Fly: Bari's Karol Wojtyla International Airport (code: BRI, named for the late Pope John Paul II) is served by a number of major European carriers, with nonstop flights to London, Paris, Frankfurt, and other hubs. A flight from North America will always include a stop in one of these cities.
Getting around: While public transit or taxis are a good option in the larger cities, you'll almost certainly need a rental car to access everything this region has to offer, such as exploring the forests, hidden beaches, and tiny villages. When you're ready to visit the rest of the country, fast trains will connect you.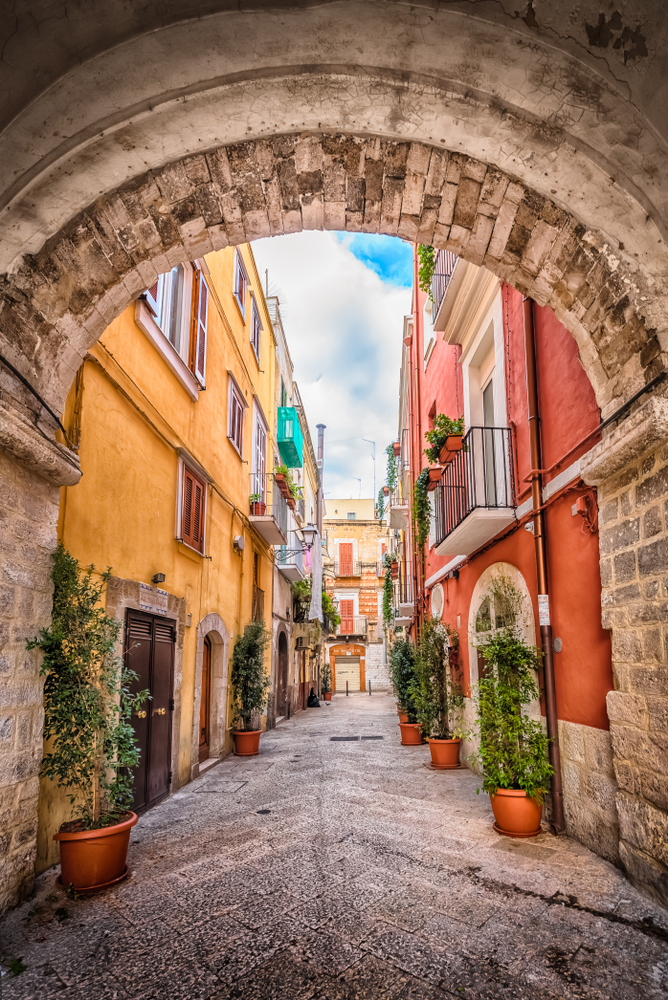 Stay: The Grande Albergo delle Nazioni combines the pleasures of city and coast, set right on the Adriatic. Enjoy sea views from your room or, even better, from the rooftop pool, then settle in for a nice seafood dish in the onsite restaurant.
Take note: The town of Alberobello has the largest collection of trulli in Puglia. While you can explore on your own, it's a good idea to sign up for a walking tour, where a guide will recount quirky stories about these small houses. The staff at Italian Connection provides small-group tours that take place late in the day when the larger groups have departed.