Nestled near the Northern Japanese Alps of Gifu prefecture, Hida Takayama (known locally as Hida) is one of the greenest cities in Japan. Roughly 93 percent of the city is made up of forest, with 20 percent of that being cedar.
Hida has a cultural tradition of woodworking that spans all the way back to the Nara period. Its craftsmen are legendary, with their artistry being passed down through the generations for over 1,30o years. 
In Japan, "Craftsmen of Hida" is synonymous with woodwork of the utmost quality. These highly skilled artisans have made their mark on Japanese history, constructing the magnificent wooden temples of Kyoto and Nara. This includes Japan's first World Heritage Site, Horyu-ji temple, one of the world's oldest surviving wooden structures. 
Where Tradition Creates Innovation
Hida Sangyo Co. was founded in August 1920, when two travelers arrived in Hida and taught locals the art of making Western bentwood furniture. Afterward, several townspeople decided to stake shares and launched a furniture manufacturer that combined both traditional Japanese and Western woodworking techniques.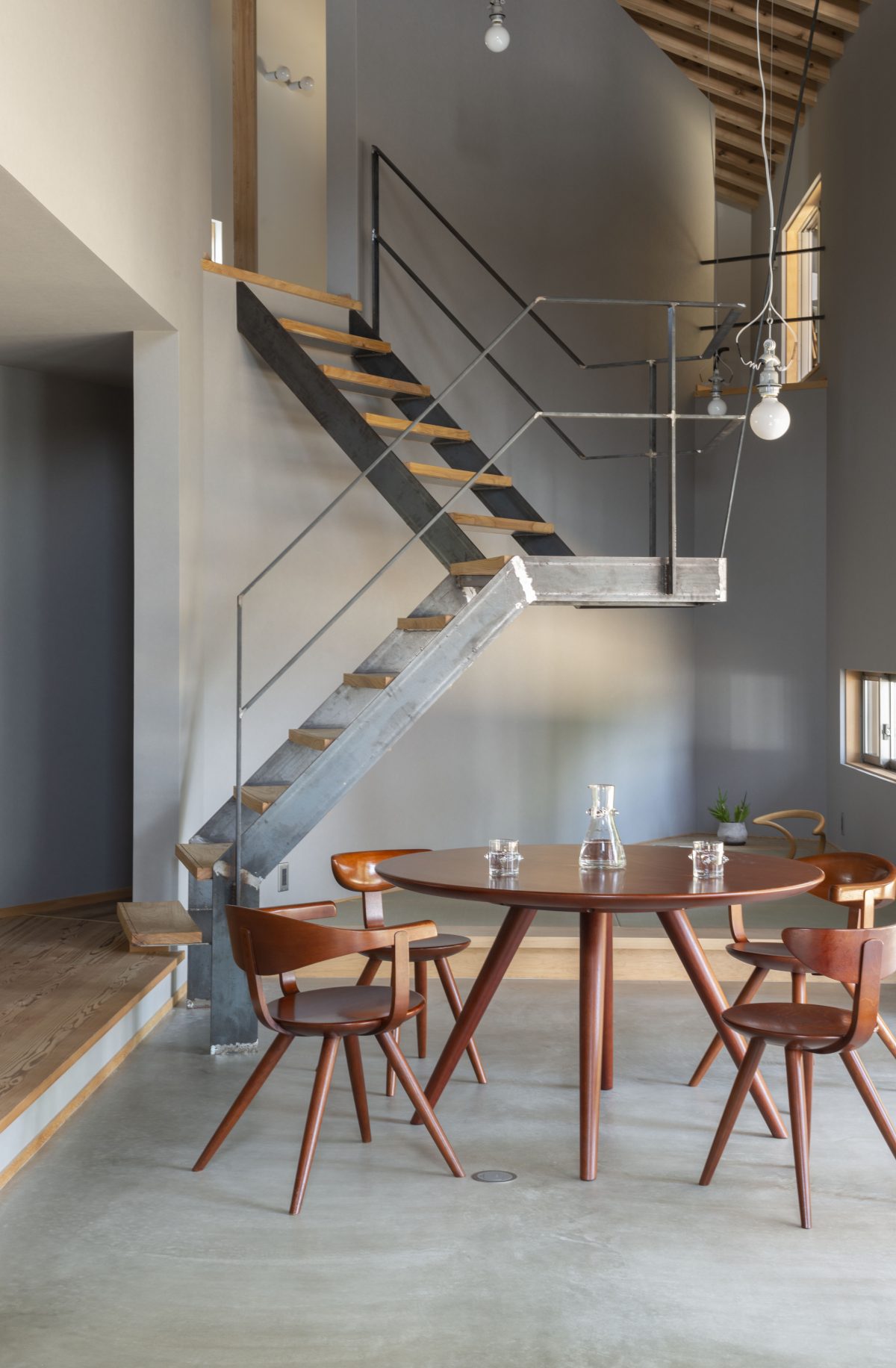 Before the establishment of Hida Sangyo, craftsmen in the Hida area specialized mostly in architecture and woodcarving. Therefore, when Hida Sangyo brought furniture making to the forefront, it was initially difficult for some to adapt. Many of the craftsmen had never even seen a chair before. (Traditionally, the Japanese sit at short-legged "chabudai" tables on cushions called "zabuton.") 
Nevertheless, this didn't stop them. Though it took nearly two years of trials and errors, the Hida craftsmen—aided by their decades of knowledge and experience, as well as their unrelenting patience and ingenuity—were eventually able to produce the perfect chair using local, traditional techniques.
Hida Sangyo was one of the first Japanese companies to export furniture, sending products to China and Korea as early as the 1920s, and to the United States in 1937. After World War II, the brand saw an increase in popularity domestically and was able to establish a firm place in Japanese society.

No matter how much the company expands, the goal of Hida Sangyo remains simple: to provide its customers with comfortable, high-quality furniture. "We've collaborated with many famous designers, such as Enzo Mari, atelier oi, and Yanagi Sori," said Akiko Okada, head of the Corporate Planning Division of Hida Sangyo. "However, to us, the most important thing is to supply people with comfortable items to relieve them of the daily stresses of modern times."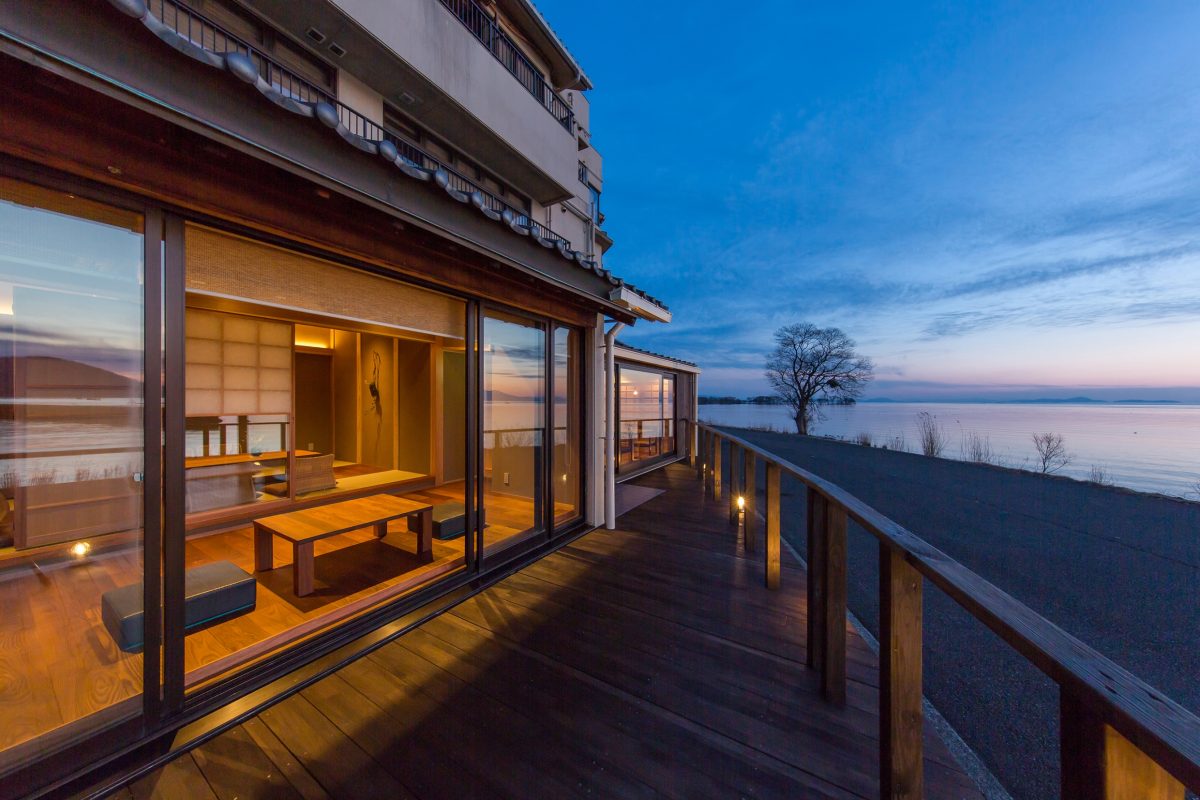 Setting New Standards
Hida Sangyo played a major role in spreading the use of cedar wood in furniture. Cedar is one of Japan's most common trees; the country was planted with an influx of them during reforestation projects following World War II. Its wood was previously considered undesirable, as it is very ductile and prone to dents and scratches. 
With the discovery of wood-compression technology, this was no longer an issue. Hida Sangyo was able to enhance Austrian wood-compression technology and develop its own state-of-the-art method of bending and strengthening the tender material. Thus, furniture that makes good use of cedar's beautiful straight grain was born.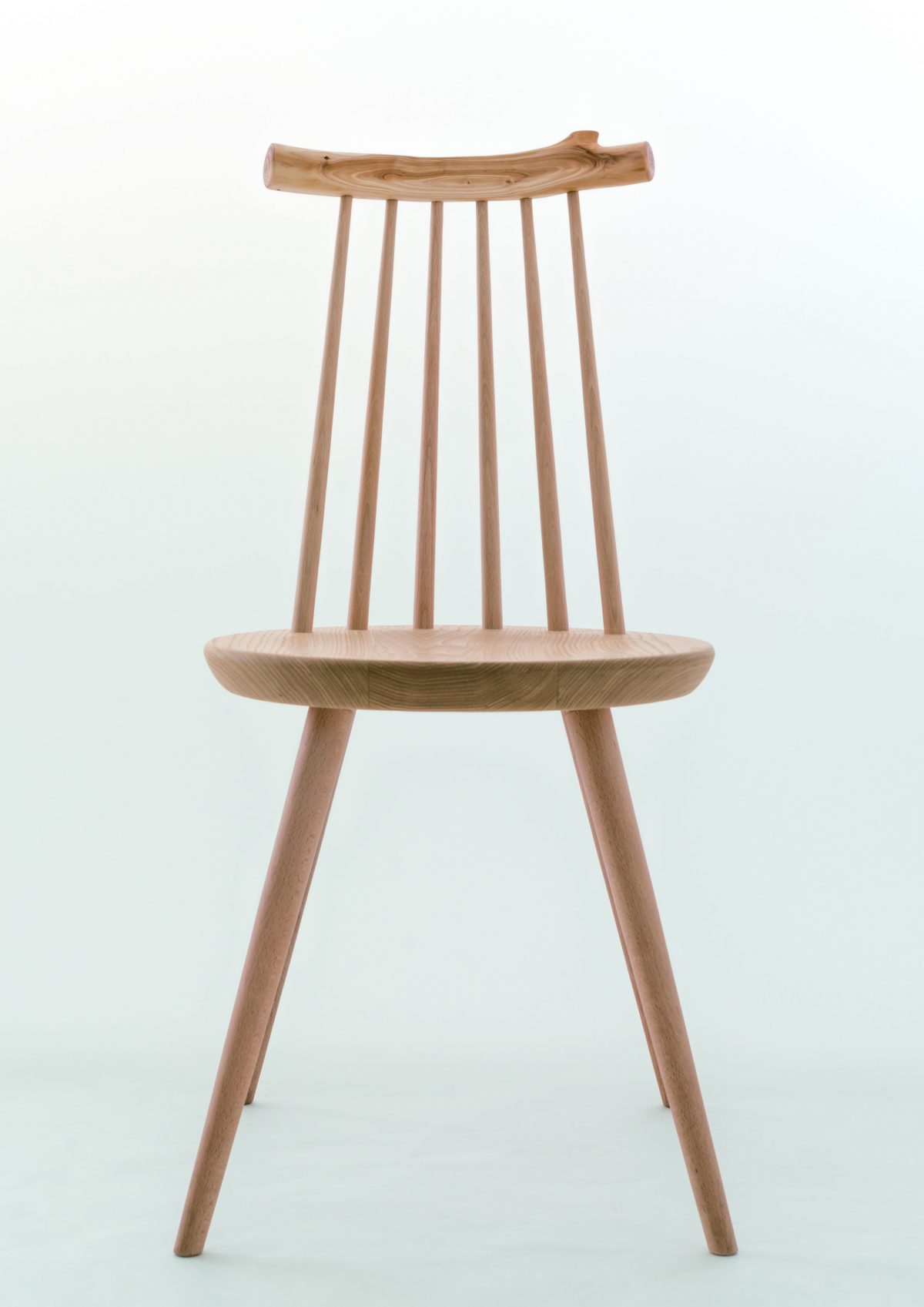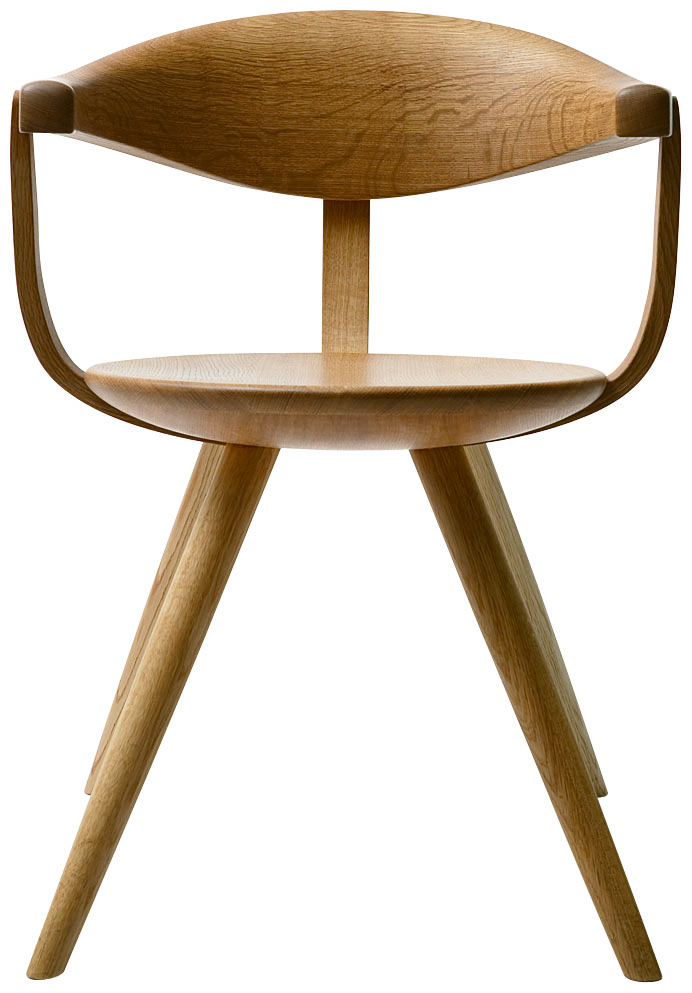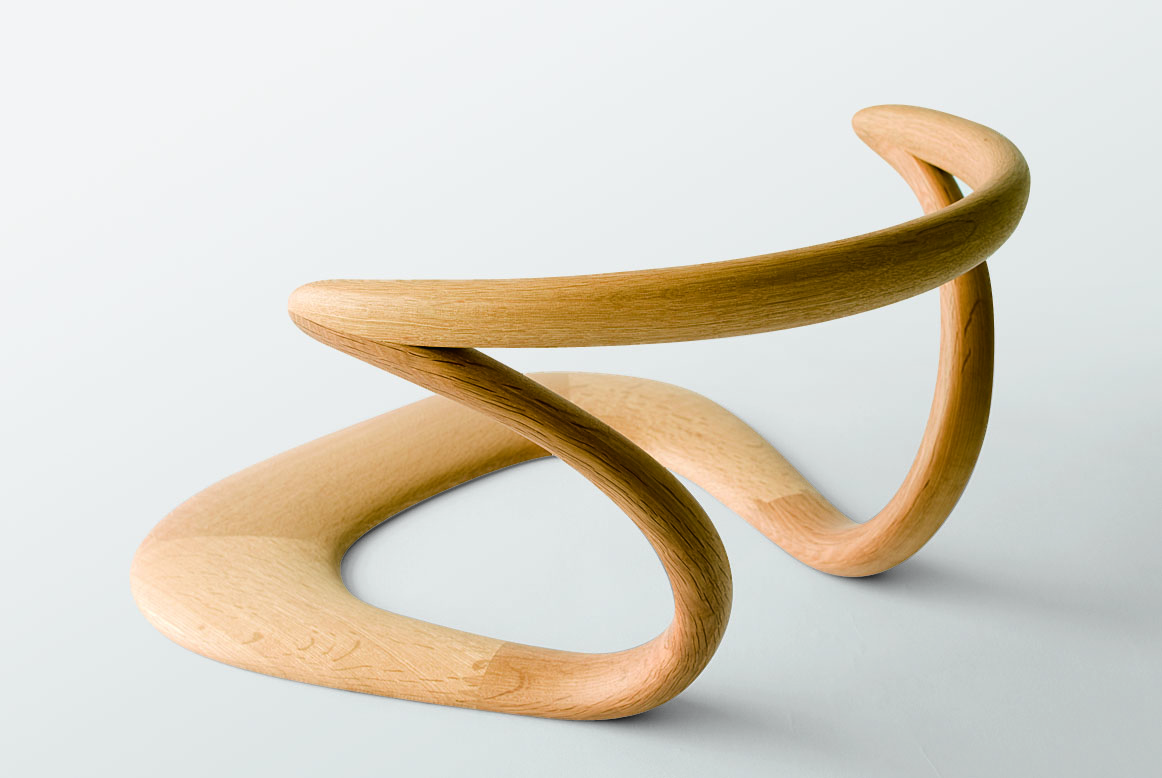 The process involves steaming and heating the wood to soften it before bending it into shape. Following that, pressure is put on the wood with a press, increasing its density and removing excess space from its cellular structure. This increases the cedar's strength and prevents it from changing shape in the future.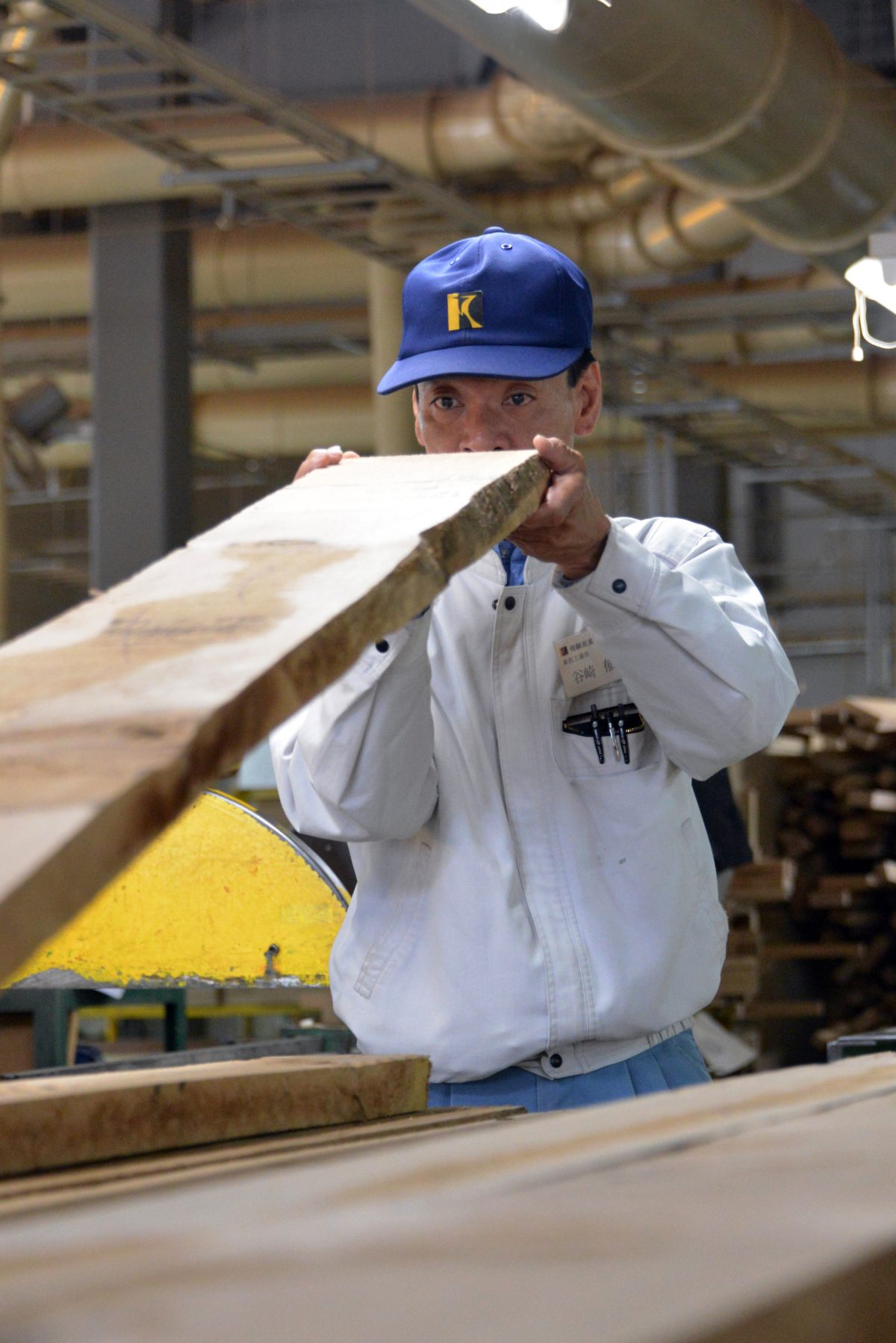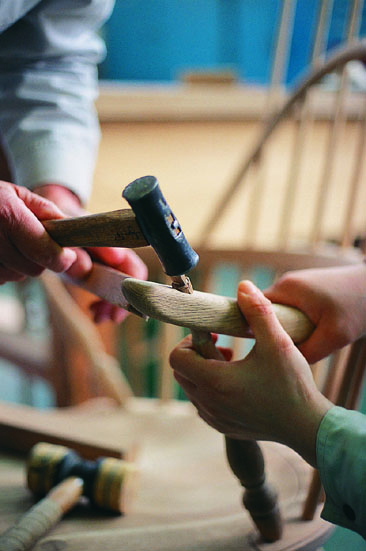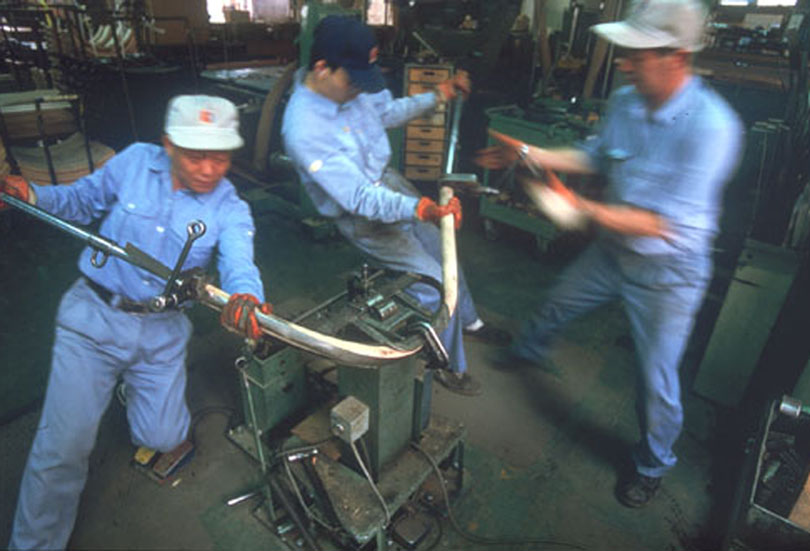 In 2000, Sanzo Okada, father of Akiko Okada, became the president of Hida Sangyo. Under his leadership, the company was able to popularize the appearance of "knots" in furniture, which in the past was seen as unappealing. Sanzo maintained that knots are a part of the wood's natural beauty; in creating furniture with knots, each piece is unique.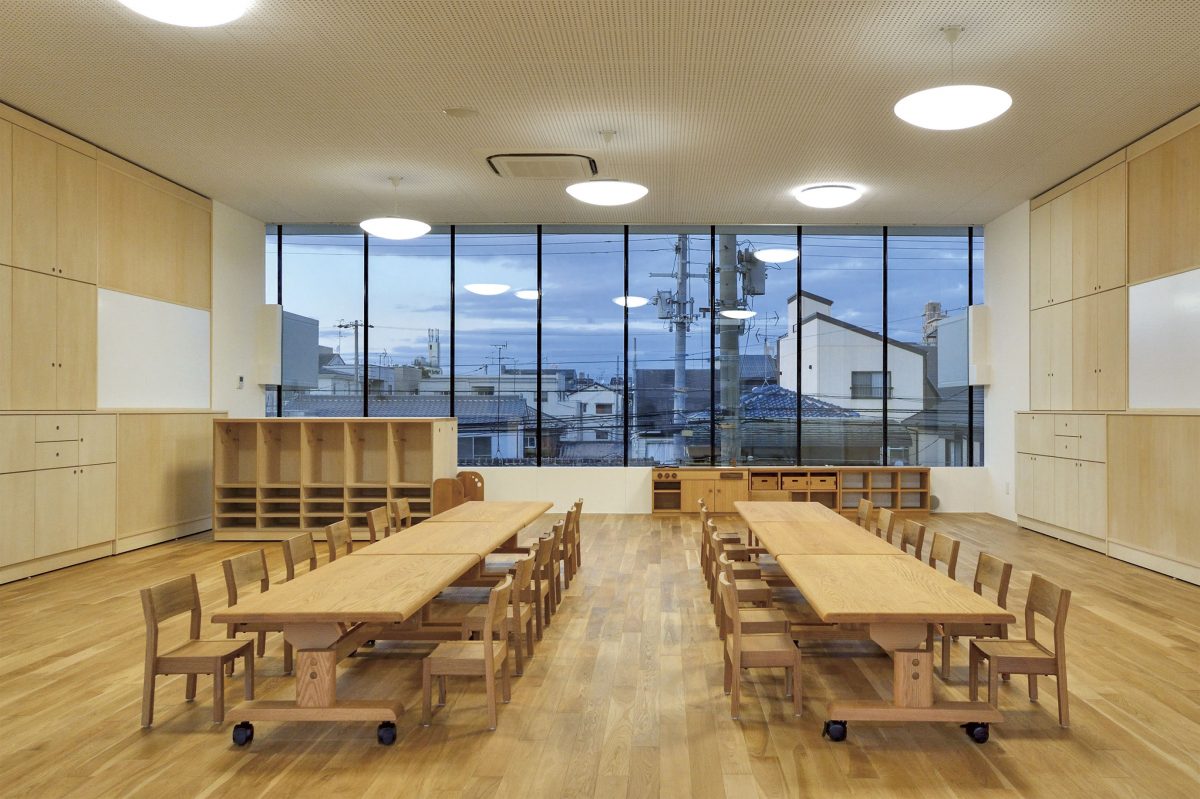 Intertwining Modernity With Tradition
The company seeks to adapt to modern times while retaining its traditional roots. Though woodworking is often thought of as an elderly gentleman's craft, members of the younger generation—both male and female—have begun expressing interest. 
According to Akiko, many younger members have joined the Hida Sangyo team. Despite the factory's being located in a remote, mountainous area, young people from all over Japan have moved to the region to learn more about woodworking. "It is very interesting to see a traditional skill being passed down to the next generation," Akiko said. 
Hida Sangyo is dedicated to being an environmentally sustainable brand. It holds a deep reverence for the forest's resources, and strives to treat its surroundings with as much respect as possible. This involves reducing waste by utilizing every part of the trees that are cut—even the leaves and branches, which are used to produce essential oils. 
Written by Fenzhi Zhang and translated into English by Angela Feng, this article is republished with permission from Elite Lifestyle Magazine.