A photo of a male kangaroo grieving over the body of his mate is going viral and touching the hearts of netizens all over the internet.
After the doe was struck by a car in Melbourne, Australia, the buck's grief-stricken expression is prompting many people to ponder human interactions with wildlife and ways we can further protect and respect this iconic species.
The female kangaroo was struck down in Victoria's Yarra Glen, and the driver fled the scene, leaving the mother and joey inside her pouch for dead.
Two volunteers from Australian Society for Kangaroos observed the aftermath and posted the haunting image on Facebook on July 10, labeling it: "Grieving Roo's Sad Farewell." The post shared what had happened:
"Wildlife rescuers called to a deceased female kangaroo and her joey in Melbourne were overwhelmed with emotion when they found a male kangaroo standing over his dead partner trying to help her.

"Rescuers observed the male stroking the female, looking clearly distraught over her loss and the fate of his baby, now orphaned and laying helpless in her pouch."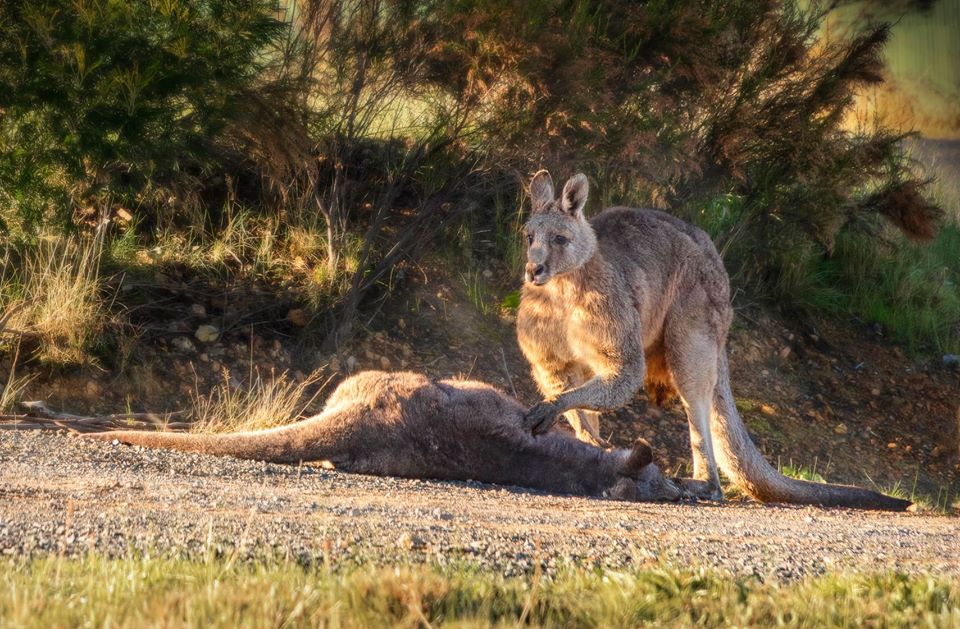 Rescuers Vicki Lloyd-Smith and Pam Rixon attended the scene and took the heartbreaking photo, and it has since gone viral, provoking an emotional response from thousands of netizens. The two volunteers hoped the photo would demonstrate to the world that kangaroos feel pain just as humans do.
The Facebook post concluded that kangaroos form intricate relationships and feel the consequences death brings:
"Kangaroos are family animals with close family bonds and complex social structures. They are regularly witnessed in the wild and in care actively protecting their family, showing deep loyalty and affection and distress and grief when they die.

"The impact of the unrelenting slaughter of these sensitive, family-orientated creatures across the Australian outback every night is horrific, yet most Australians remain unaware."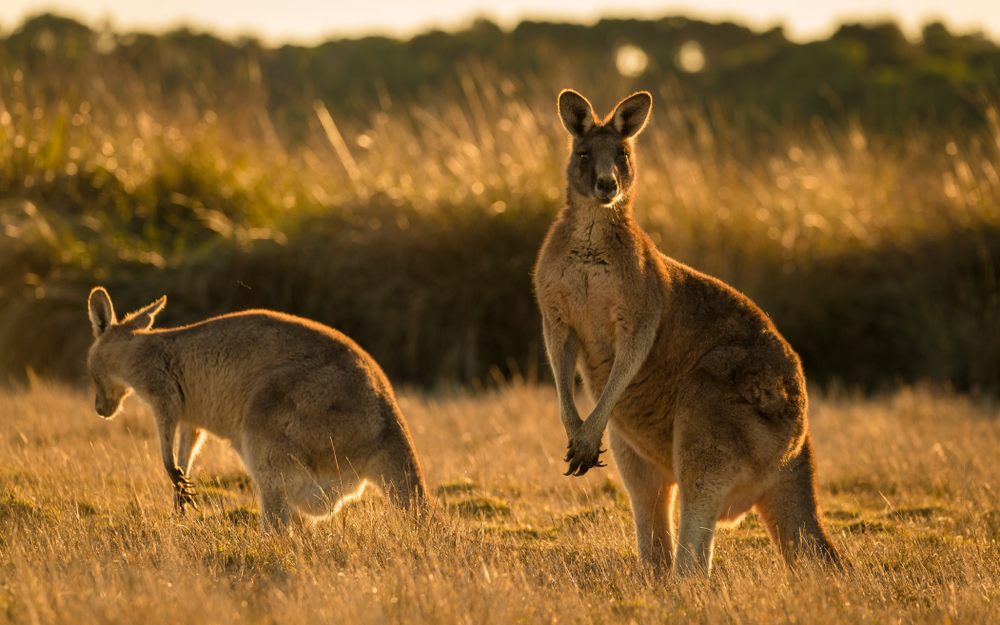 The 6-month-old joey that survived inside its mother's pouch was rescued by Lloyd-Smith and Rixon and taken to a nearby wildlife shelter, where staffers named him Floyd. They battled hard to save his life, but sadly, the orphaned baby died from his injuries.
Baby kangaroos are born at a very early stage of development, and initially, the joey is permanently attached to its mother's teat, Outback Australia Travel Secrets explains.
It takes several months for the joey to develop a full coverage of fur and mature enough to leave its pouch for the very first time. In western grey kangaroos, this maturation occurs over the course of nine months; a joey younger than this would struggle to live independently from its mother.
The Australian Society for Kangaroos says the first step in better protecting these wild creatures is to teach Australians about their beauty and fragility. Sharing the horrifying scene at Yarra Glen was one way to do this.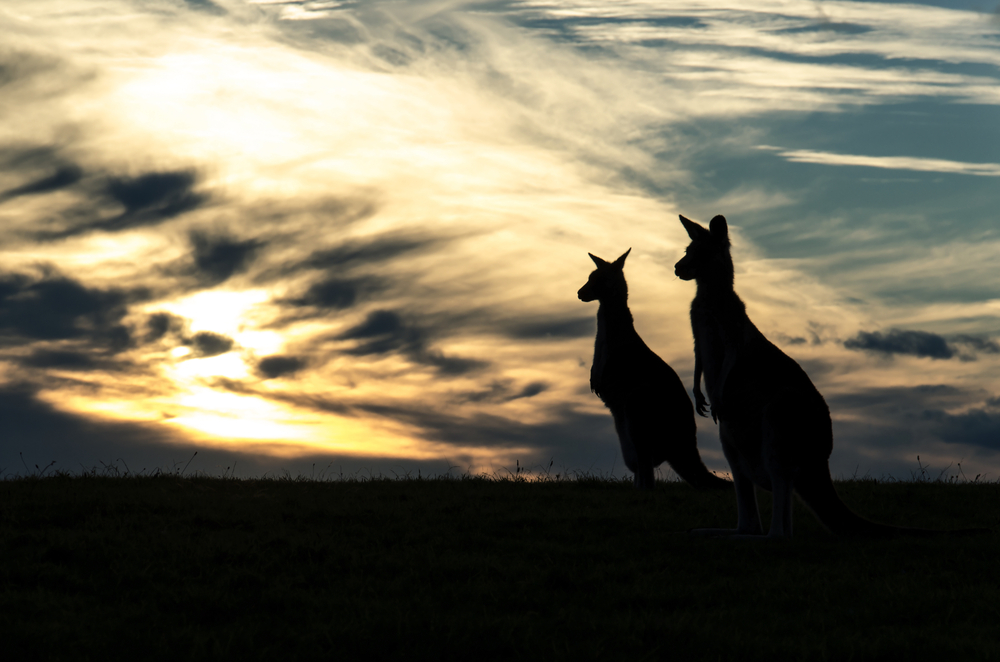 The responses from netizens were heartfelt, commending the rescuers' efforts, lamenting the shattered roo family, and berating humans for their carelessness.
"You can actually see the grief etched on his face," wrote one person. "What heartbreak."
"Humans have disregarded animals' feelings for centuries and deliberately dumbed them down through stories and folklore to validate the way people have used and abused them for their own gain and profit," another shared, adding, "Animals have feelings and deserve more respect."
The photo teaches that the suffering of animals is real and is already provoking conversation among those who come to this realization.
We would love to hear your stories! You can share them with us at emg.inspired@epochtimes.nyc