Celebrity chef Guy Fieri is helping fuel the fight against California's Glass Incident Fire by feeding front line responders.
Fieri's last-weekend feast was a welcome interval for the tireless crew of 2,774 firefighters deployed in an effort to contain the Glass Fire that has so far ravaged 67,484 acres of land in the Napa and Sonoma Counties, according to Cal Fire. As of Oct. 10, the Glass Fire is 78 percent contained.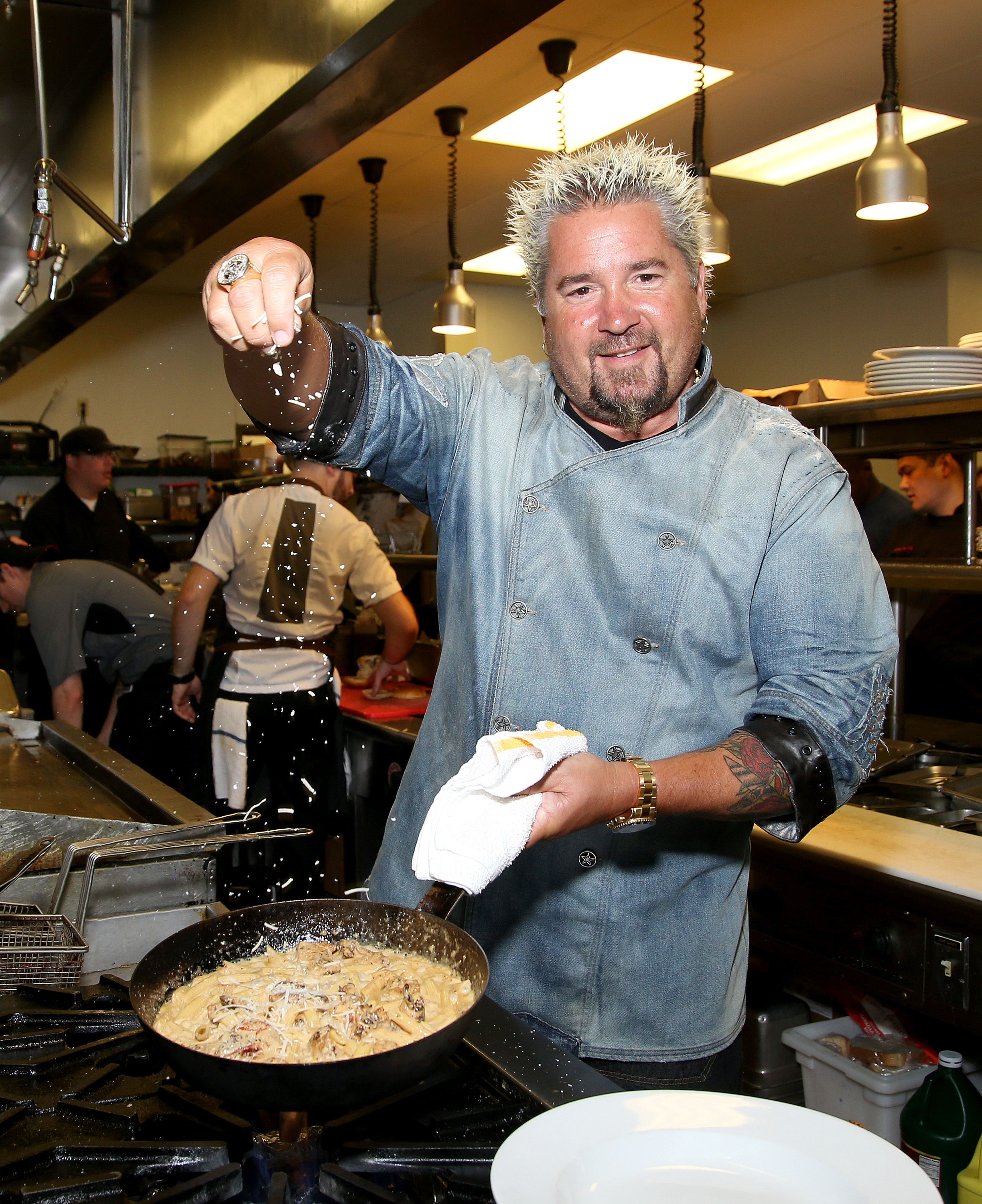 "A MILLION THANKS to @GuyFieri and his talented team for bringing his delicious delights to #GlassFire base camp!" Cal Fire's Lake Napa Unit posted in a tweet. "He made a lot of people very happy & full today!"
Accompanying photos show a hearty meal of penne pasta and meatballs, green salad, and garlic bread being served at the Sonoma County Fairgrounds in Santa Rosa.
"We're making 3,800 meatballs," Fieri told The Press Democrat, confirming that he and his mobile kitchen crew served around 2,000 meals in total.
The veteran Food Network chef offered words of encouragement to every first responder he served.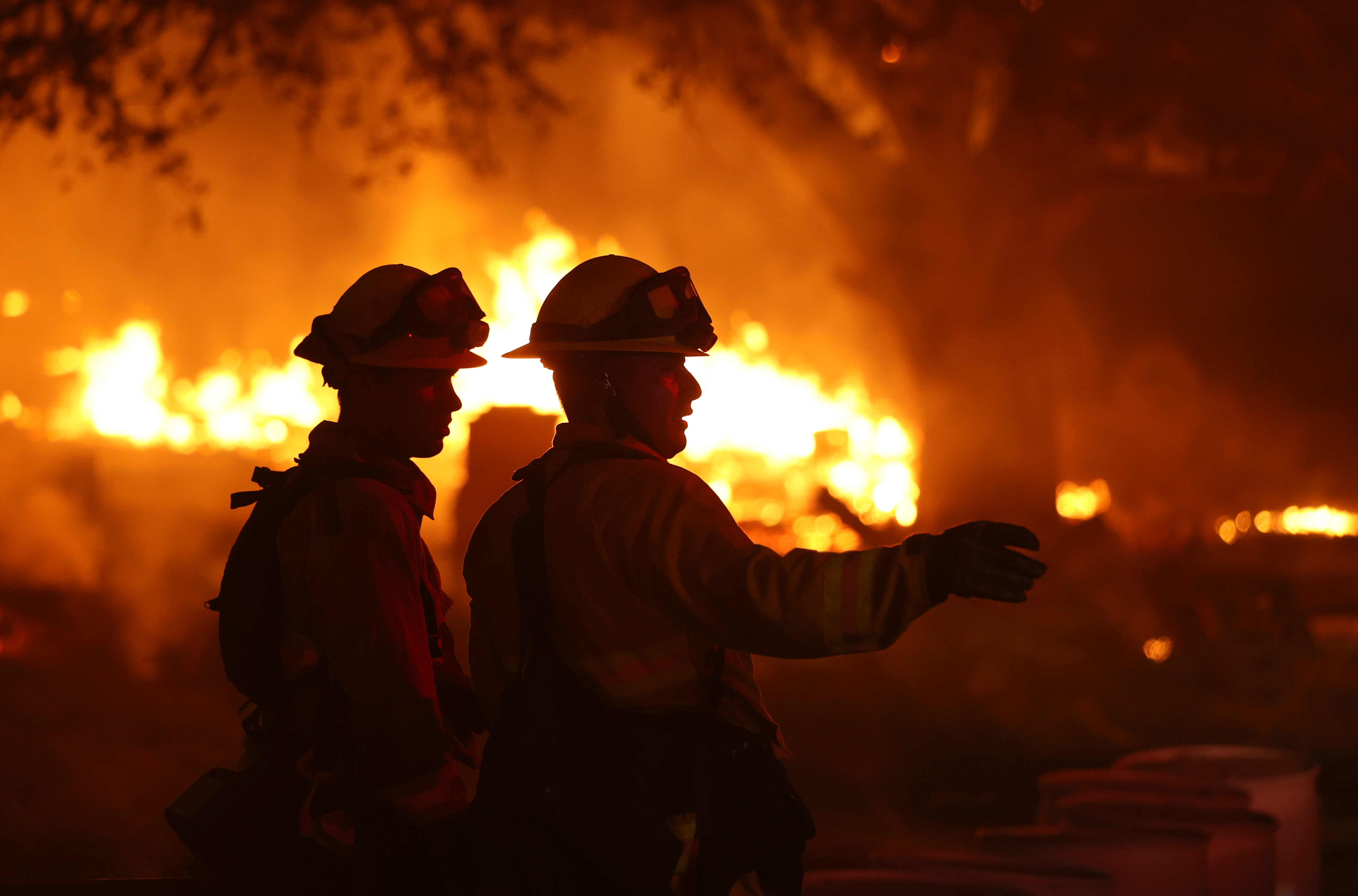 For Fieri, the meal drive came from the heart as well as from the kitchen; the celebrity chef grew up in Humboldt County and owns a home in Santa Rosa, plus a ranch in Napa County.
In September, amid the LNU Lightning Complex fires, Fieri's team served grilled chicken, rice, and fresh vegetables to fire crews at the Calistoga Fairgrounds. He's also shown support for the wildfire containment effort in previous years.
In 2018, Fieri teamed up with fellow chef Jose Andres to feed first responders and evacuated residents in Shasta County. The previous year, he worked with the Salvation Army to bring support and sustenance to evacuees and relief volunteers in Northern California.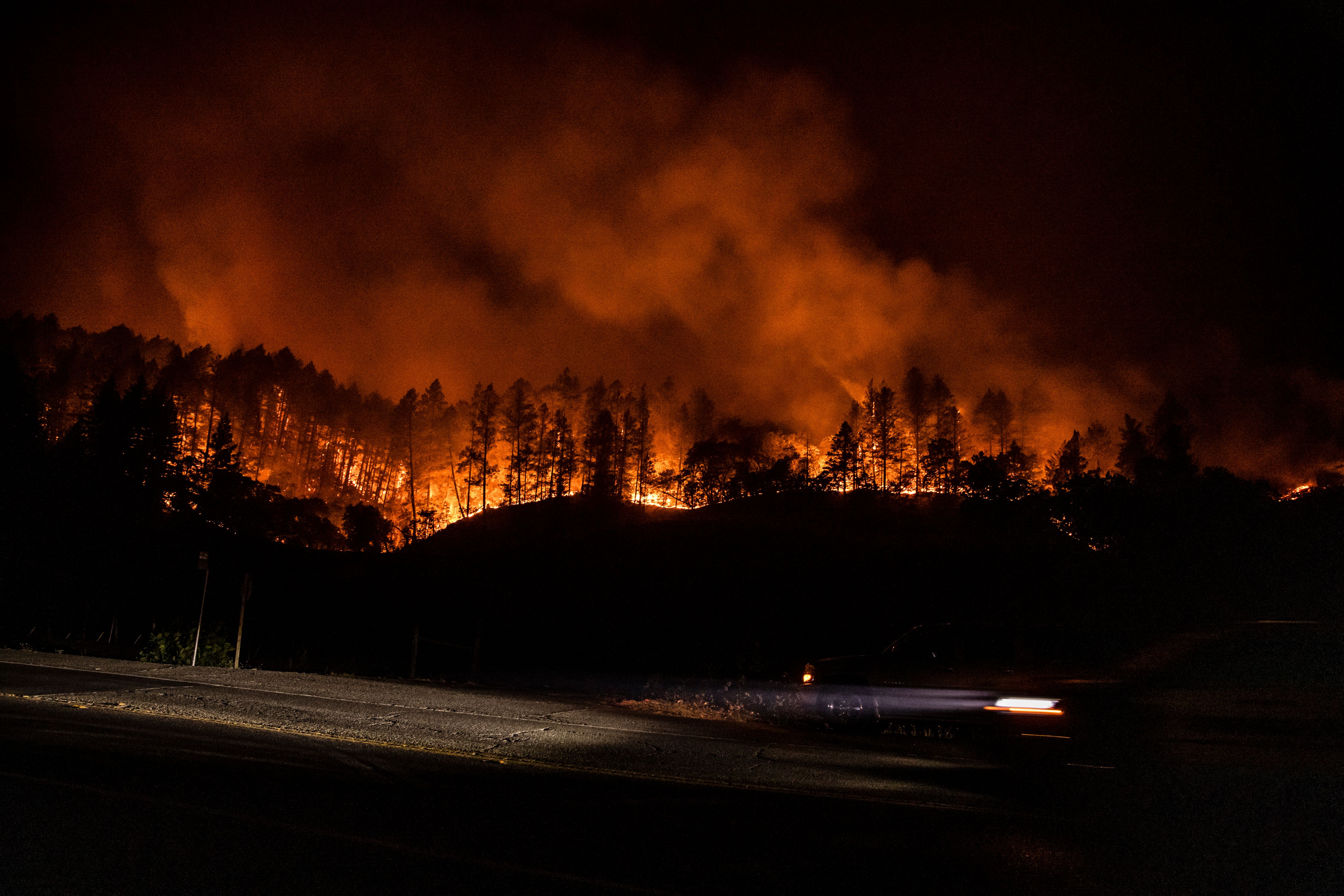 The year 2020 has been busy for the philanthropic chef.
In the wake of restaurant closures owing to the pandemic in the spring, Fieri responded by helping launch a relief collection. The aim of the Restaurant Employee Relief Fund (RERF) was to give back to restaurant employees who had lost their jobs. The fund raised US$21.5 million and was able to give one-off US$500 checks to 43,000 U.S. restaurant workers.
We would love to hear your stories! You can share them with us at emg.inspired@epochtimes.nyc