A 66-year-old Texas retiree is celebrating not one but two medical marvels after beating a brain bleed and the CCP virus.
On both occasions, Alvis Whitlow, a retired school teacher, only had a 20 percent chance of survival.
In late March, Whitlow's daughter, Marranda Edwards, received a call from her aunt in San Antonio. Edwards's aunt said Whitlow was having trouble walking to the bathroom unassisted. Having noticed her mother's increasingly infrequent phone calls in the days preceding, Edwards decided to take action.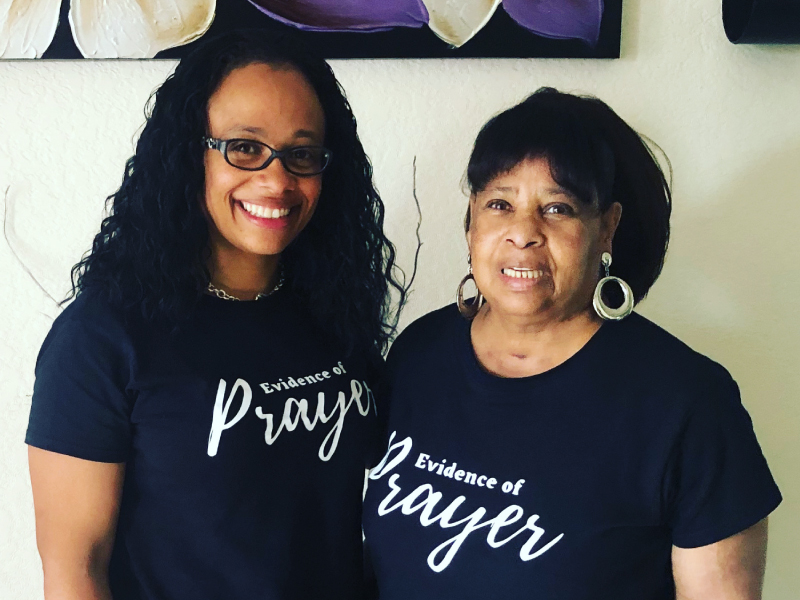 Edwards, an assistant school principal, left her home near Atlanta, Georgia, to fly to San Antonio. It was not the first time she had rushed to her mother's side in a potential medical emergency, reported the American Heart Association.
Back in 2003, Whitlow was rushed to hospital after she vomited and felt unwell at a beauty salon. As paramedics examined Whitlow, then 49 years old, her heart stopped beating. Whitlow was successfully resuscitated, and physicians at the hospital diagnosed a burst brain aneurysm, a form of stroke, but the prognosis was worrying. The doctors told Edwards that her mother only had a 20 percent chance of making it through surgery. However, Whitlow was a warrior. She survived, and even returned to work as a teacher until her retirement.
Flying to San Antonio in March 2020 was worryingly reminiscent of times past for Whitlow's daughter. She arrived to find her mother weak, coughing, and out of breath. Edwards called 911, claiming she knew immediately: "She's got it. She's got the coronavirus."
The following day, Whitlow's diagnosis was confirmed; she was placed on a ventilator. The doctor advised Edwards, once again, to prepare for the worst; Whitlow only had a 20 percent chance of survival.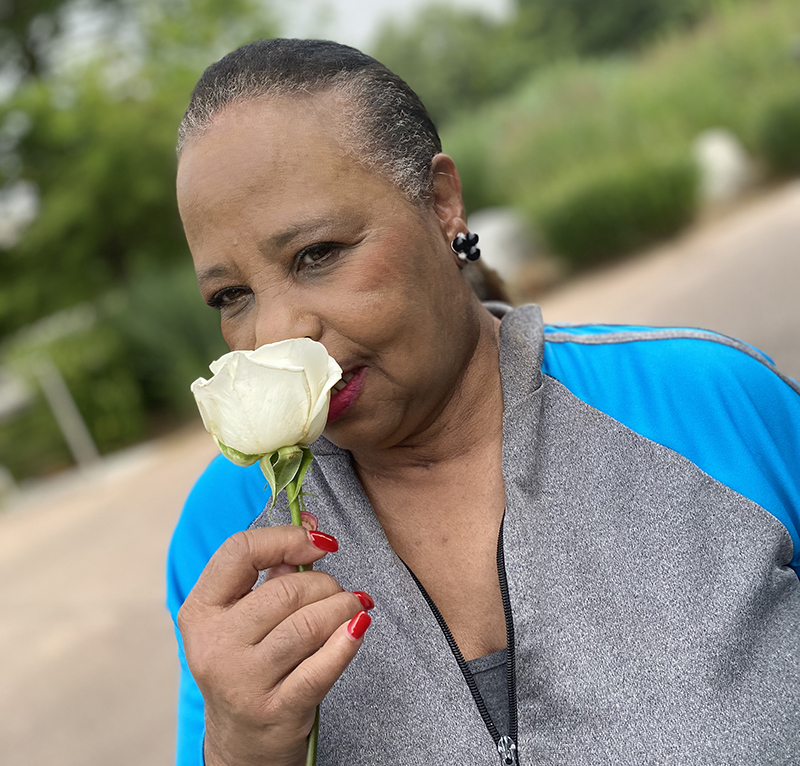 Medics attempted twice to remove Whitlow's ventilator, but each time, the retiree was unable to breathe on her own, reported the American Heart Association. Edwards was told that the medics could insert a breathing tube, that may be permanent, and transfer Whitlow to a longer-term facility, or they could keep her where she was, but her ventilator would eventually be removed and would not be re-administered.
The worried daughter turned to prayer and finally decided on the breathing tube. Whitlow was transferred to a hospital where she could see and wave to her daughter through the window. Gradually weaned off her ventilator, Whitlow was soon able to speak to Edwards on the phone. Whitlow spent a total of 43 days in hospital battling the CCP (Chinese Communist Party) virus, commonly known as the novel coronavirus, 24 of which were spent on a ventilator, reported Fox San Antonio.
On May 11, Whitlow went home. The stoic grandmother even refused the assistance of a wheelchair so that she could walk straight into her daughter's outstretched arms. Her medical team cheered, and the joyful moment was captured on camera.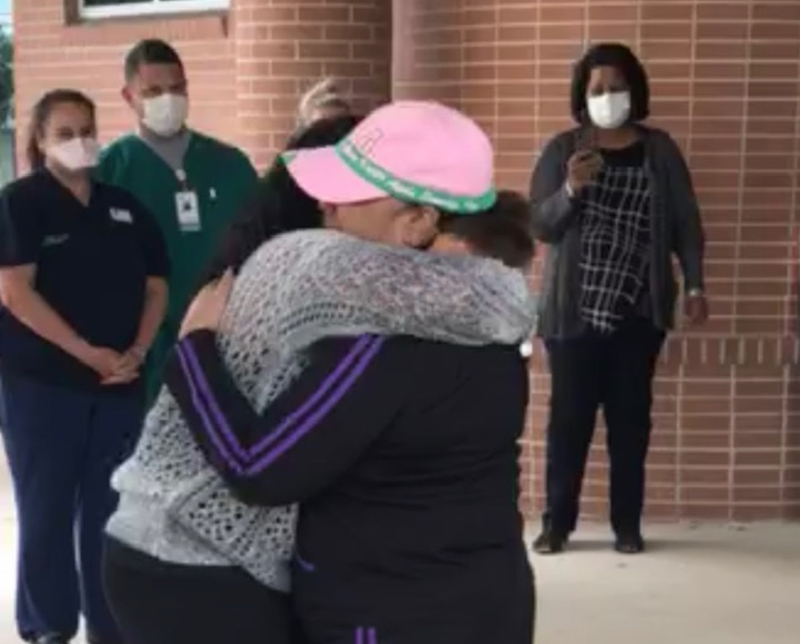 On May 12, a joyful parade of over 100 well-wishers drove by Whitlow's San Antonio home to celebrate her return, before the grandmother packed bags and headed to Atlanta with Edwards to take stock.
A huge sign in the Edwards family's front yard, reading, "You're a Survivor," and the grinning faces of her grandkids were there to greet her upon arrival.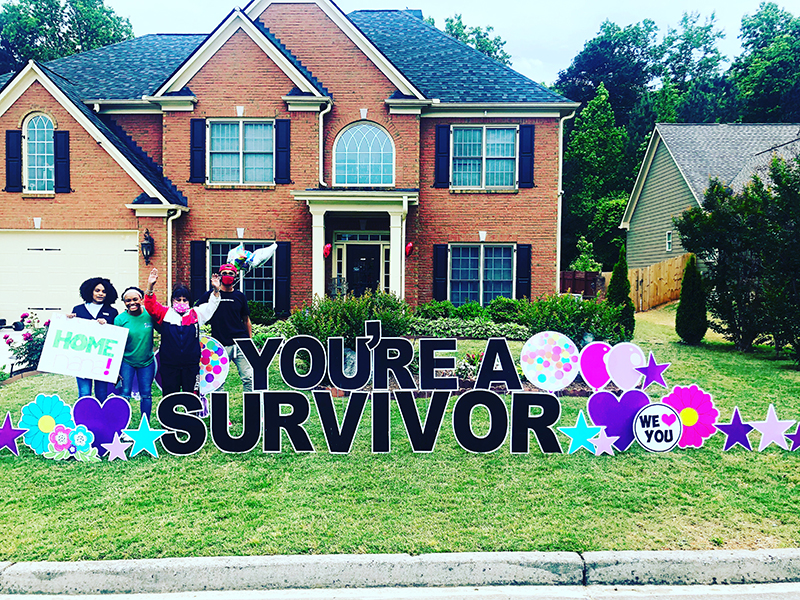 "It made me feel really good," Whitlow told the American Heart Association.
"God blessed me to be alive and to have someone here like Marranda to take care of me. Without her, I don't know what I would have done."
We would love to hear your stories! You can share them with us at emg.inspired@epochtimes.nyc