Sean Upton and her middle-school sweetheart were due to tie the knot in a few months. However, owing to Sean's grandmother's accelerating battle with terminal lung cancer, the couple moved both the date and the location of their special day.
Sean and her fiancé, Will Chandler, took their wedding vows to Avis Russell's hospital bedside at Methodist Hospital Northeast, Texas, allowing the doting grandma to fulfill her dream of seeing her granddaughter get married and showering the couple with love and blessings during her final moments.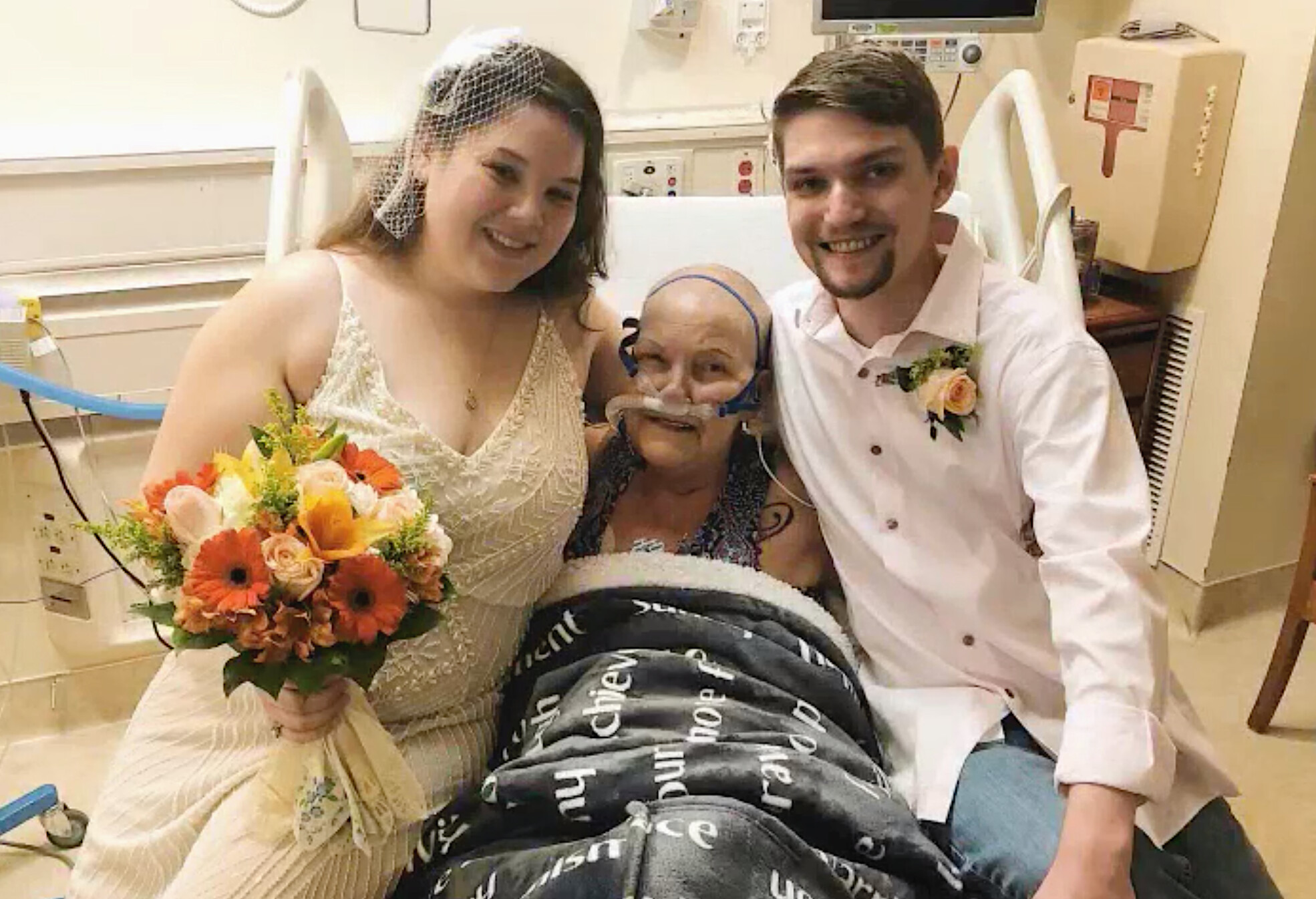 "At the beginning of Avis's stay, her nurses asked what the most important thing was to her, and her response was to see her granddaughter get married," Emily McLoughlin, communications manager for Methodist Healthcare, told The Epoch Times via email. "As her health continued to decline, her family and care team realized this dream was becoming less of a reality."
Thus Avis's daughter, Tanya, approached her mother's care team about hosting the wedding at the hospital. They immediately accepted the challenge and decided to make it a surprise for her, brainstorming ideas.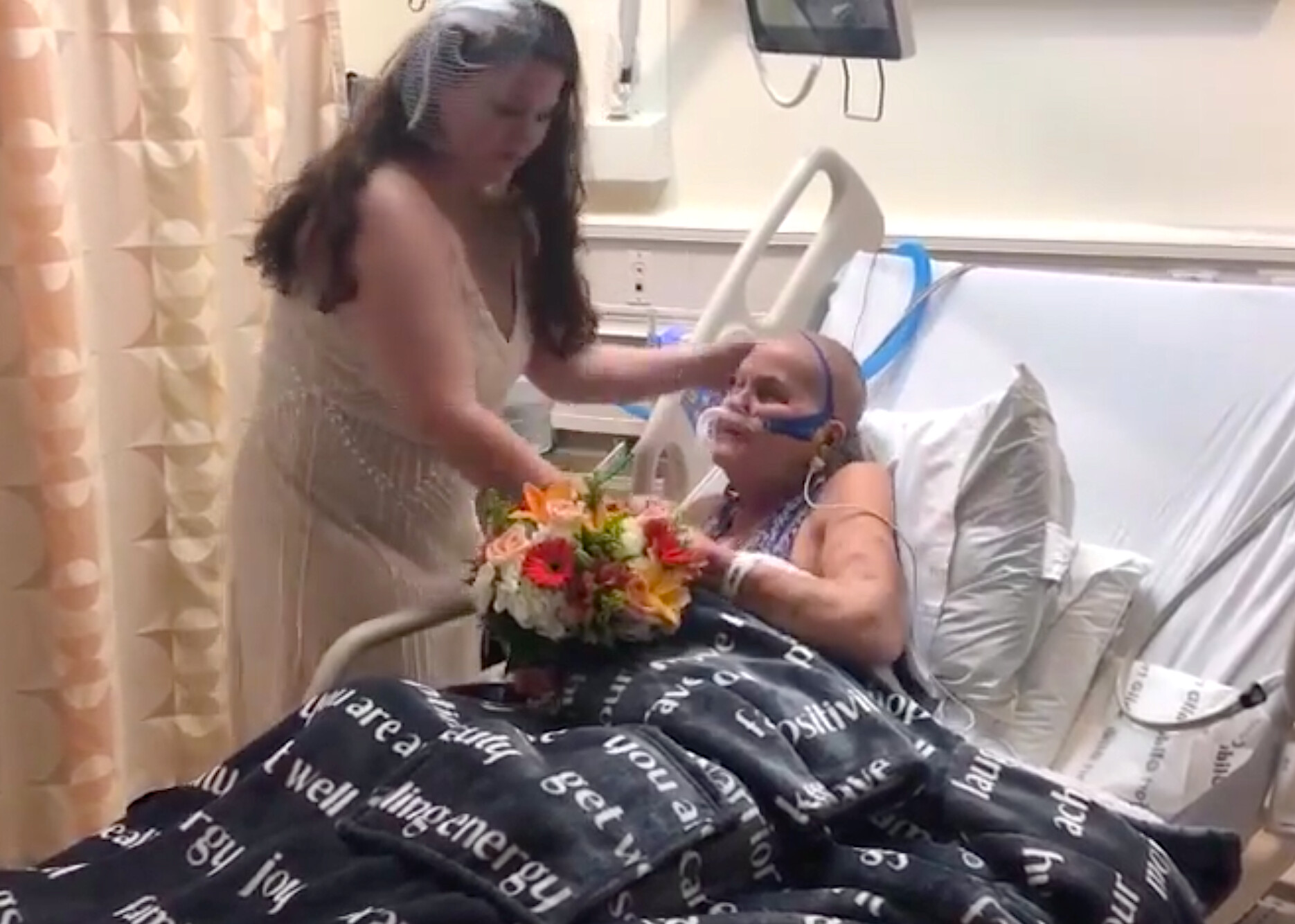 The medical team sprang into action and began by relocating Avis to the first floor, allowing the family to gather outside her window to witness the vows. Staffers "pretended her move was due to a maintenance issue," said Emily.
"Once she was comfortable and stabilized, the wedding planning was kicked into high gear," Emily added.
Sean picked out a beautiful white gown; Tanya contacted the pastor and ordered the wedding cake and flowers. For the special ceremony, hospital staffers turned their break room into a bridal suite, asked construction crews to halt work for an hour, and coordinated a virtual option for the guests in the outside garden to create an intimate experience for the family.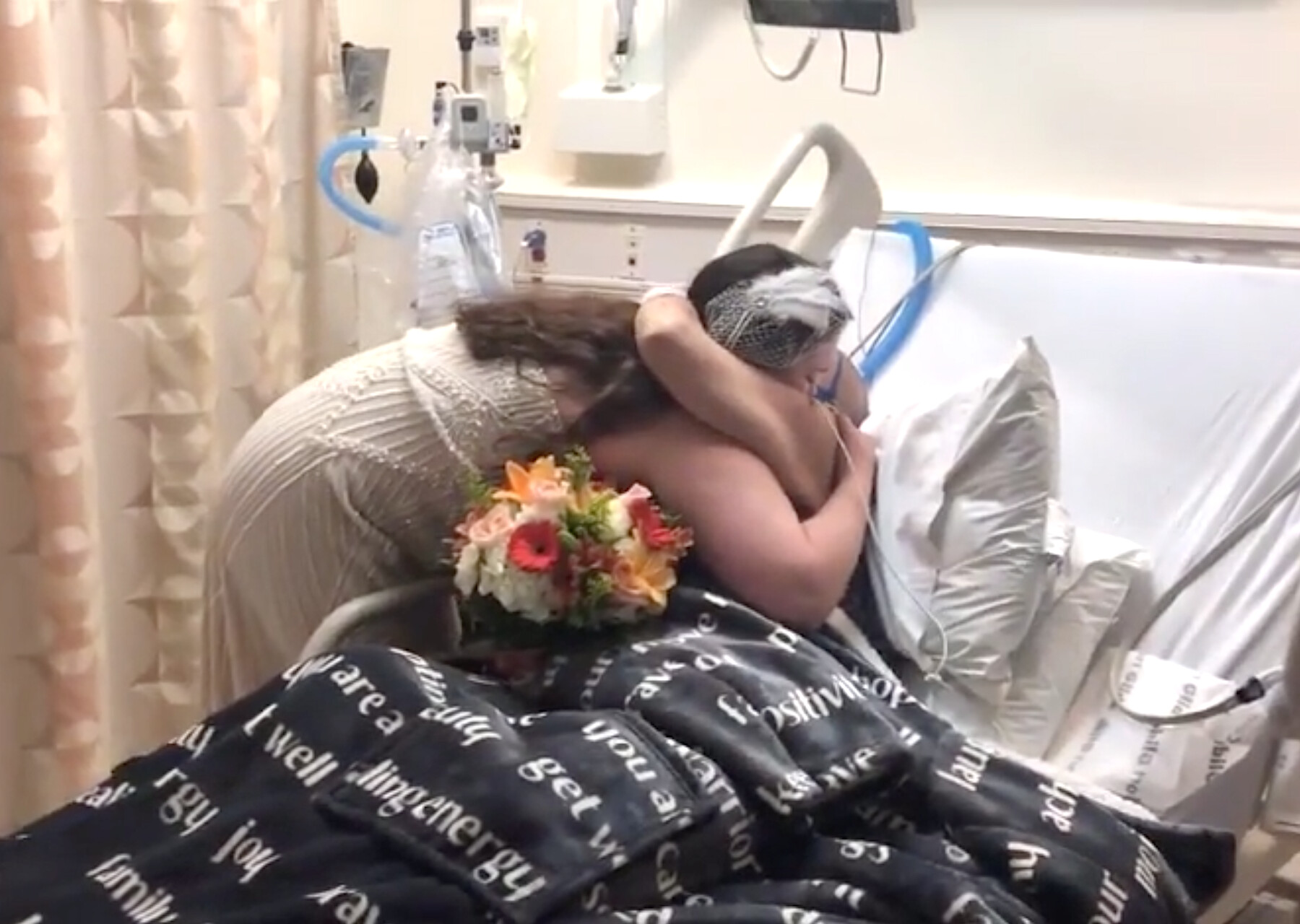 Describing the moment that unfolded, Emily said it began with a "sweet surprise" from the groom and his grandmother who visited with Avis prior to the ceremony.
"Once the virtual meeting began, the team opened the blinds and Avis saw her family and friends outside her window," Emily said. Sean got to "walk down the aisle" and marry her sweetheart in front of her grandma in a brief, emotional ceremony.
Methodist Healthcare posted moving footage on Instagram, with the celebratory caption, "Avis spent some of her final moments on this earth celebrating and loving on her granddaughter."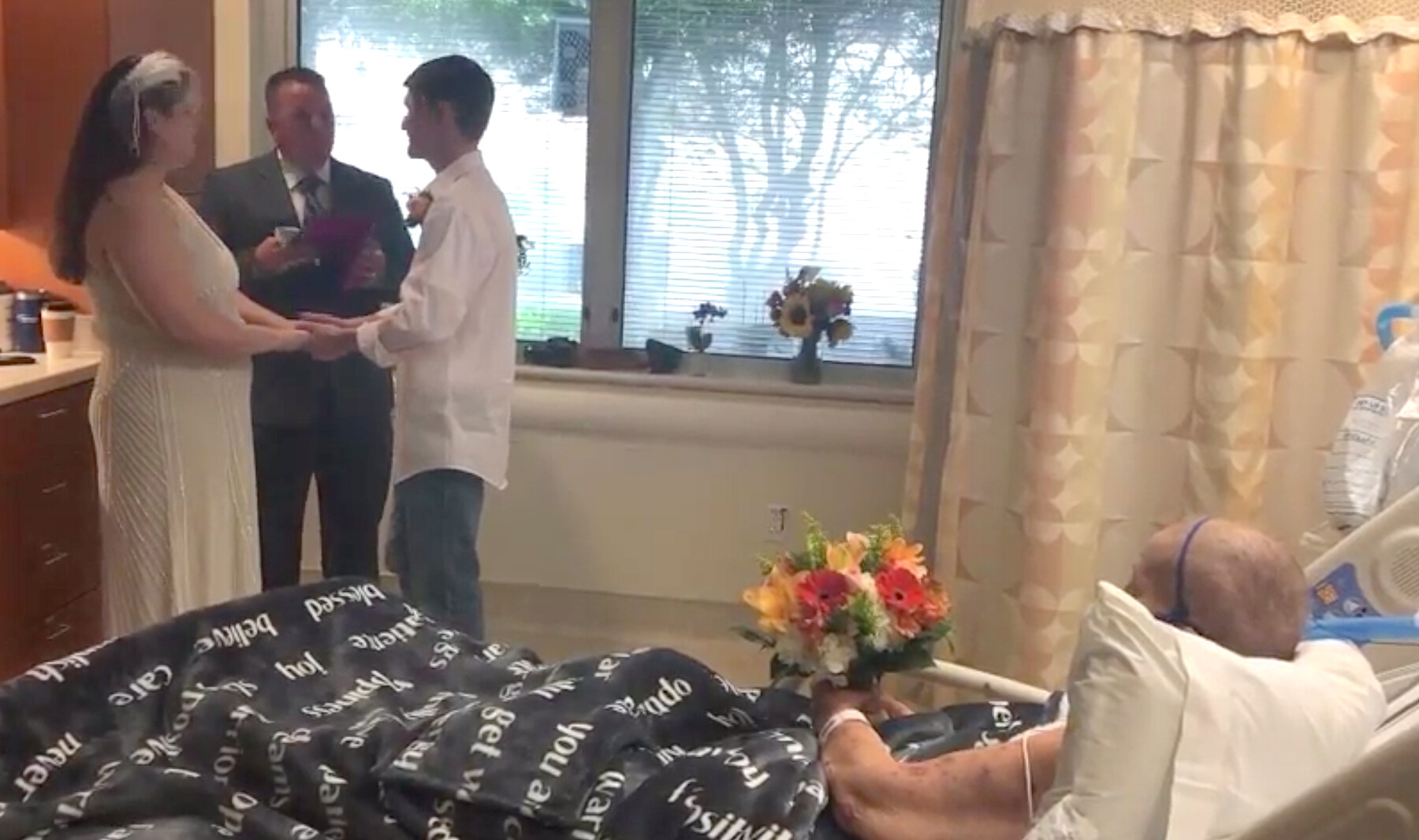 After saying "I do," Sean stayed by her grandmother's bedside for the rest of the day. "It was a beautiful experience for all," Emily said.
Sadly, Avis lost her battle with cancer just days later, on June 20.
Avis was a patient of pulmonologist Dr. Eric Stupka, who oversaw her extensive cancer treatment and chemotherapy; however, her body stopped responding. As Avis's oxygen requirements and her body began to struggle to keep up with her demands, Dr. Stupka and her care team introduced hospice care.
Yet their patient was stoic and strong. "While her body was struggling, Avis's mind was sound," said Emily, who praised Avis, and her family, for building a personal relationship with doctors and nurses.
Avis's care team, she said, was "honored" to be part of the intimate experience of fulfilling a loving grandmother's final wish.
Watch the video:
(Courtesy of Methodist Healthcare System)
Share your stories with us at emg.inspired@epochtimes.com, and continue to get your daily dose of inspiration by signing up for the Epoch Inspired newsletter at TheEpochTimes.com/newsletter