Oh Thanksgiving, the holiday of food and family. I'm onboard with eating and wholeheartedly appreciate the encouragement to overeat on this special day, but over the years the logistics of flying home to my family—thank you military days, traffic jams, and weather delays—have added an element of stress.
Perhaps that's why I gravitate toward a few Turkey Day aspects the puritanical pilgrims hadn't imagined: football and drinks. Football is highly effective in creating a bit of physical space and provides an acceptable reason to shush cousin Jimmy, but it is the drink that can truly take the edge off of Thanksgiving.
Even when the holiday goes off without a hitch, well-paired drinks can make the meal all the more memorable. Here are my personal recommendations.
Wine
Red lovers need look no farther than light-bodied Pinot Noir. What makes it the quintessential Turkey Day pairing is its low tannin content, which makes it softer on the palate, helping it meld with both turkey meat and the usual sides. California Pinot Noir are juicy and berry forward, while Oregon's offer a tad more earthiness.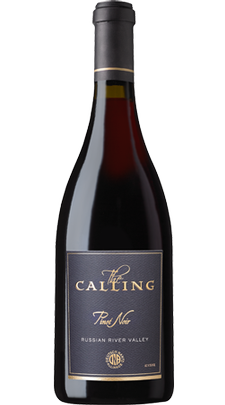 The Calling 2015 Pinot Noir: $37, nationwide
Aromas of Bing cherry, cranberry, and a touch of white pepper. On the palate, raspberry and strawberry complement excellent acidity and a lingering finish.
Those who require a white option should go with a fuller bodied wine, to stand up to the richness on the table. An oaked California Chardonnay, with a round mouthfeel and slight creaminess, pairs with everything from buttery potatoes to a turkey drumstick slathered in gravy.


Bonterra 2017 Chardonnay: $15, nationwide
Aromas of vanilla and honey followed by pineapple and citrusy lemon. On the palate, green apple and pear. Despite rich creaminess and new oak spice, it's refreshing on the palate.
Cocktails
Gin is among the best options to pair with a traditional Thanksgiving dinner. The spirit's botanicals add dimension to your palate, but it's also light enough to compliment a variety of side dishes. Go old-school with gin and tonic.
Oak and Grist: $45, nationwide
This Genever-style gin's balanced, earthy flavor gives way to citrus and floral notes. A perfect cocktail base but just as good sipped
straight.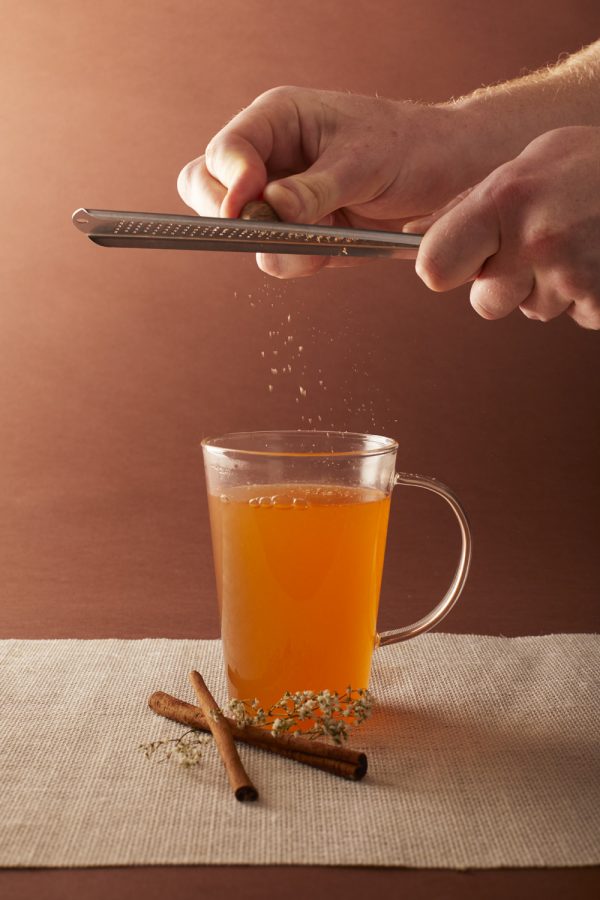 But sometimes less is not more. For a warm cocktail, apple cider is my go-to. This recipe got rave reviews for being warm, comforting, and full of fall-friendly spice.
Harvest Cider 
1 ounce rye whiskey
4 ounces apple cider
1/2 ounce maple syrup
Cinnamon stick, cloves, and star anise to taste
Pour your choice of rye into a mug with a stick of cinnamon. Combine the other ingredients in a saucepan over low heat and warm to drinking temperature. How long you choose to heat the cider with the spices will determine the concentration of flavors. Strain into the mug and serve.
Beer
While I'm watching football, I'm content with Miller Lite. But Thanksgiving meal beer should be more complex—just not so much that it overpowers the flavors of the food.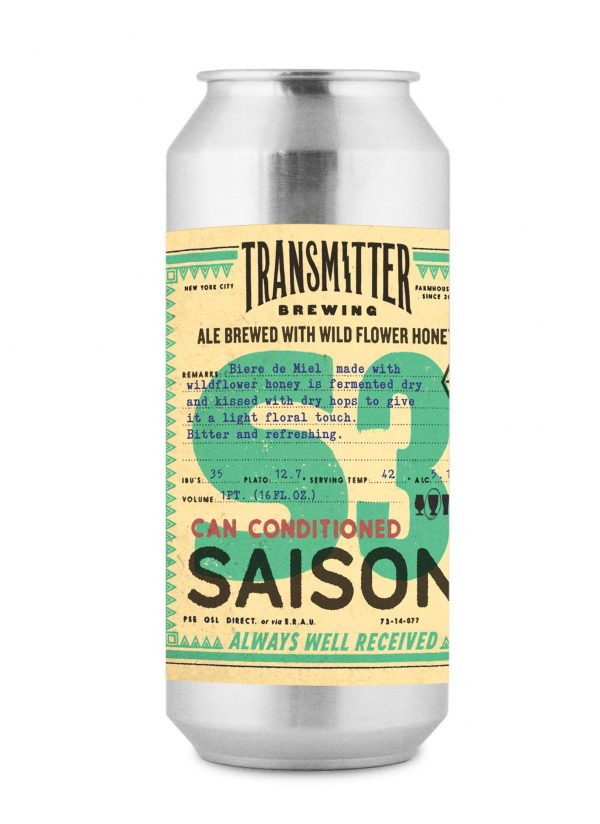 Saison is my autumnal choice. Also known as "farmhouse ale," it's a delicate and relatively low-alcohol style of beer that originated in northern France and French-speaking Belgium as a refreshing "family-style" beer for the farm workers. Flavors would vary based on differing spices and herbs. Modern Saisons are earthy, with notes of late season fruit, and spice and herb notes similarly vary by batch. Saisons are deliberately soured, and the tang makes them the perfect palate cleanser between bites.
Transmitter Brewing Biere de Miel Saison: $6 for a 16-ounce can
Crisp and engaging with a lightly floral essence of honey flavor, backed up by a subtle complementary dry hopping. Dry finish. Balanced and refreshing.
Amanda Burrill sees through an adventurous lens, typically focused on culinary and travel. Her education includes a bachelor's in archaeology, a master's in journalism, a culinary degree from Le Cordon Bleu, and wine and spirits credentials earned while living in Paris. She is a U.S. Navy veteran, Ironman triathlete, high-alpine mountaineer, and injury connoisseur who ruminates on UnchartedLifestyleMag.com