A teenager turned heads with her decision to forgo a pricey new prom dress in favor of a special vintage piece from her mother's wardrobe. The 18-year-old borrowed her mother's wedding dress, worn at her parents' big day in 1998, and surprised her mom and dad with a reveal on prom night.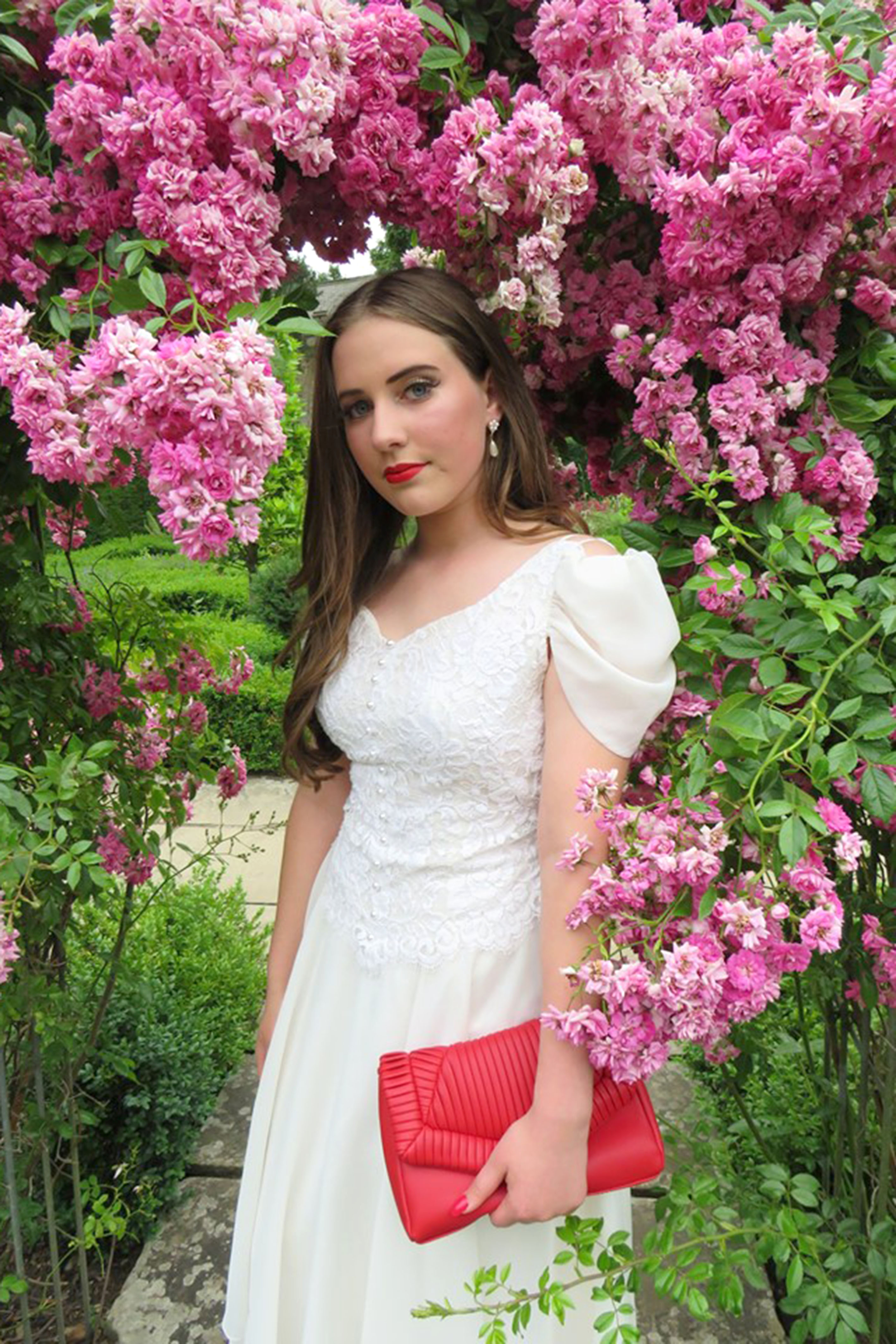 Grace Jeyes, from Melton Mowbray in Leicester, England, fell in love with her mother's cream-colored dress while rummaging for inspiration. Grace knew the dress from photos of her parents' wedding day, and luckily, it fit her like a glove.
"I didn't see the point in buying a new dress that I will only ever wear once," Grace told Caters News. "I found [Dawn's] stunning wedding dress and I fell in love with it," Grace continued, adding, "it fitted perfectly, and I knew this was the one."
The dress, which boasts ruffled sleeves, a fitted bodice with pearl buttons in the front, a sweetheart neckline, and a jagged hem, was a perfect pick for high school prom night.
However, Dawn, Grace's mother, had no idea that her daughter had chosen to repurpose her beautiful wedding dress until one day in July 2019, which happened to be on the eve of Grace's prom. "[W]hen she saw me in it, she was so happy," Grace recalled.
Wishing to give the stunning cream-colored wedding dress a new lease on life, Grace accessorized her outfit with a red clutch bag, red pumps, and bright-red lipstick. Dawn was both shocked and delighted that her daughter had chosen to wear the vintage piece.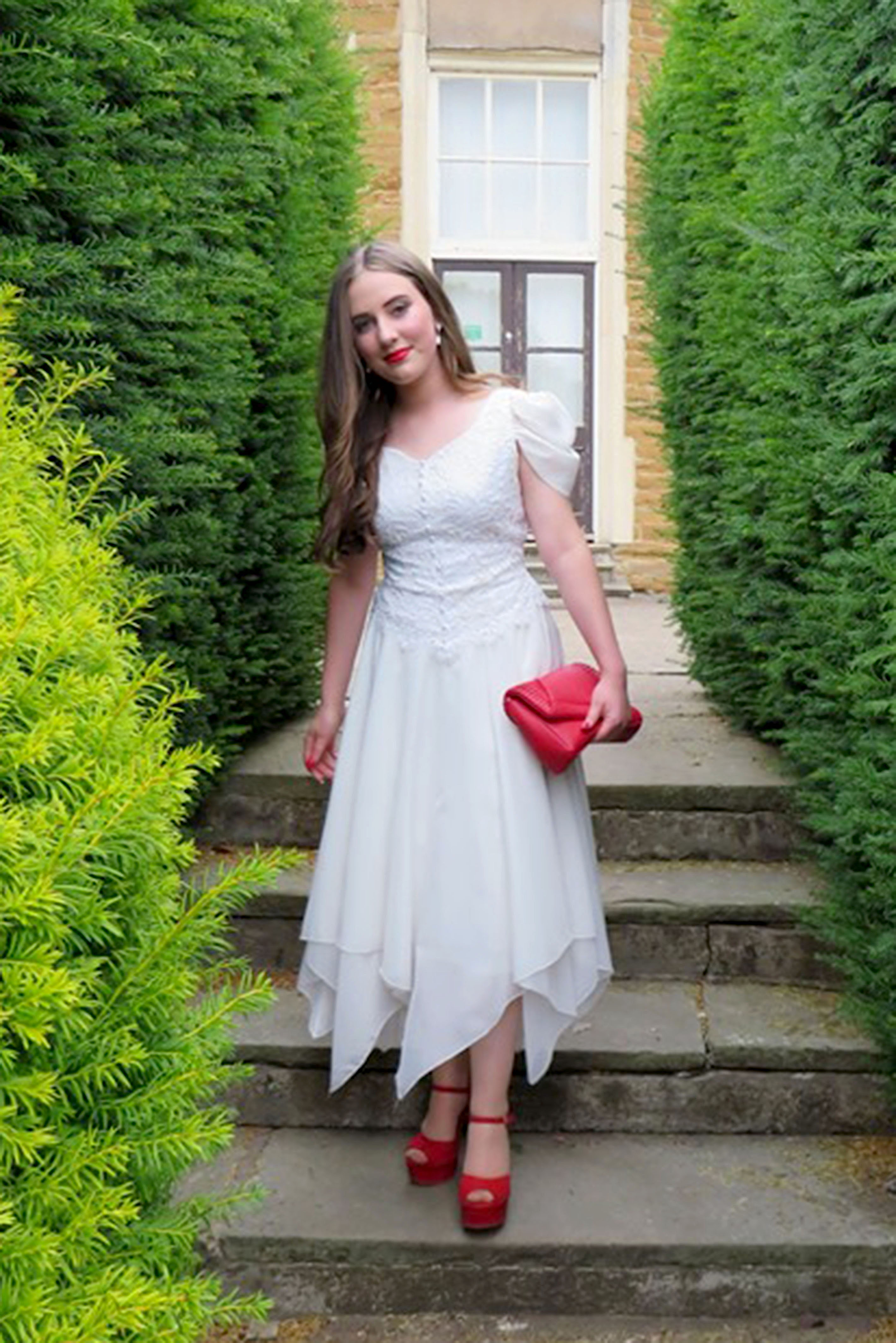 "Grace told me she already had a prom dress and didn't want to shop for another one," Dawn explained. "I assumed it was going to be one of her many dresses in her wardrobe, so when she came down in my wedding dress, I was so shocked."
Dawn described feeling "extremely flattered" upon seeing Grace in her wedding dress. She said it reaffirmed her conviction that she must have looked stylish at her wedding more than two decades ago.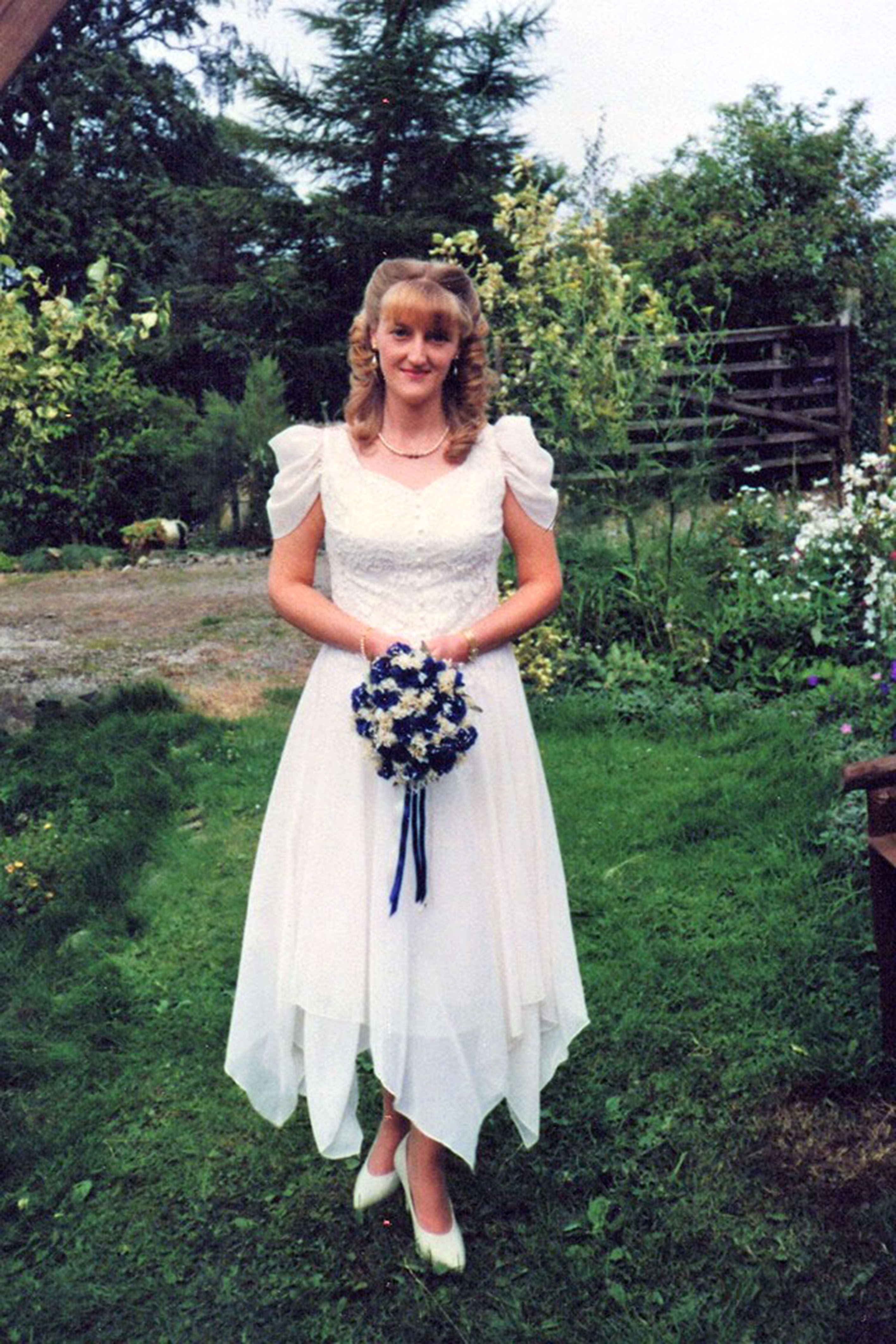 "She has always liked my wedding dress, but I didn't think she would ever wear it out," Dawn, who thought her daughter looked "unique" that day, reflected.
Grace's father, David, too was overjoyed to see the beautiful dress worn for another momentous occasion. "[He] had the biggest smile on his face and was amazed by how good she looked," said Dawn.
David joked with his wife, commenting on how "skinny" she used to be, Dawn recalled. The mom, feigning indignation, reminded her husband that she had given birth to three babies since their wedding.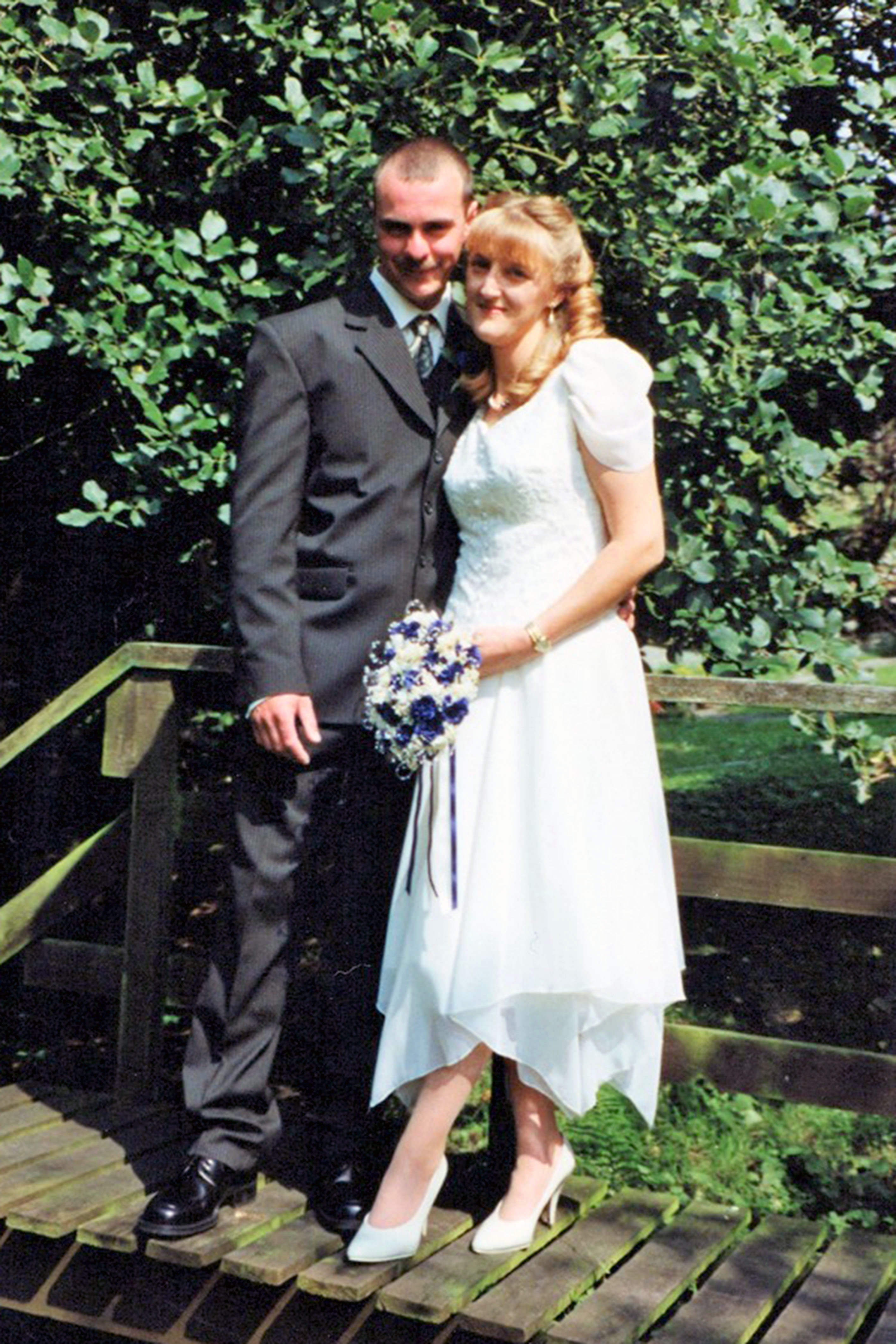 However, Grace's parents were not the only ones to compliment the high school graduate for her choice of prom dress. "My friends and teachers were all complimenting me on my dress as it was different from the rest," said Grace, "but nobody believed it was once a wedding dress."
Crediting their daughter for being "very wise with money"—a 2015 Visa study discovered that American families spend an average of $919 on high school prom each year—Dawn and David rewarded their thrifty daughter for saving money on a new prom dress by putting money toward her driving lessons instead.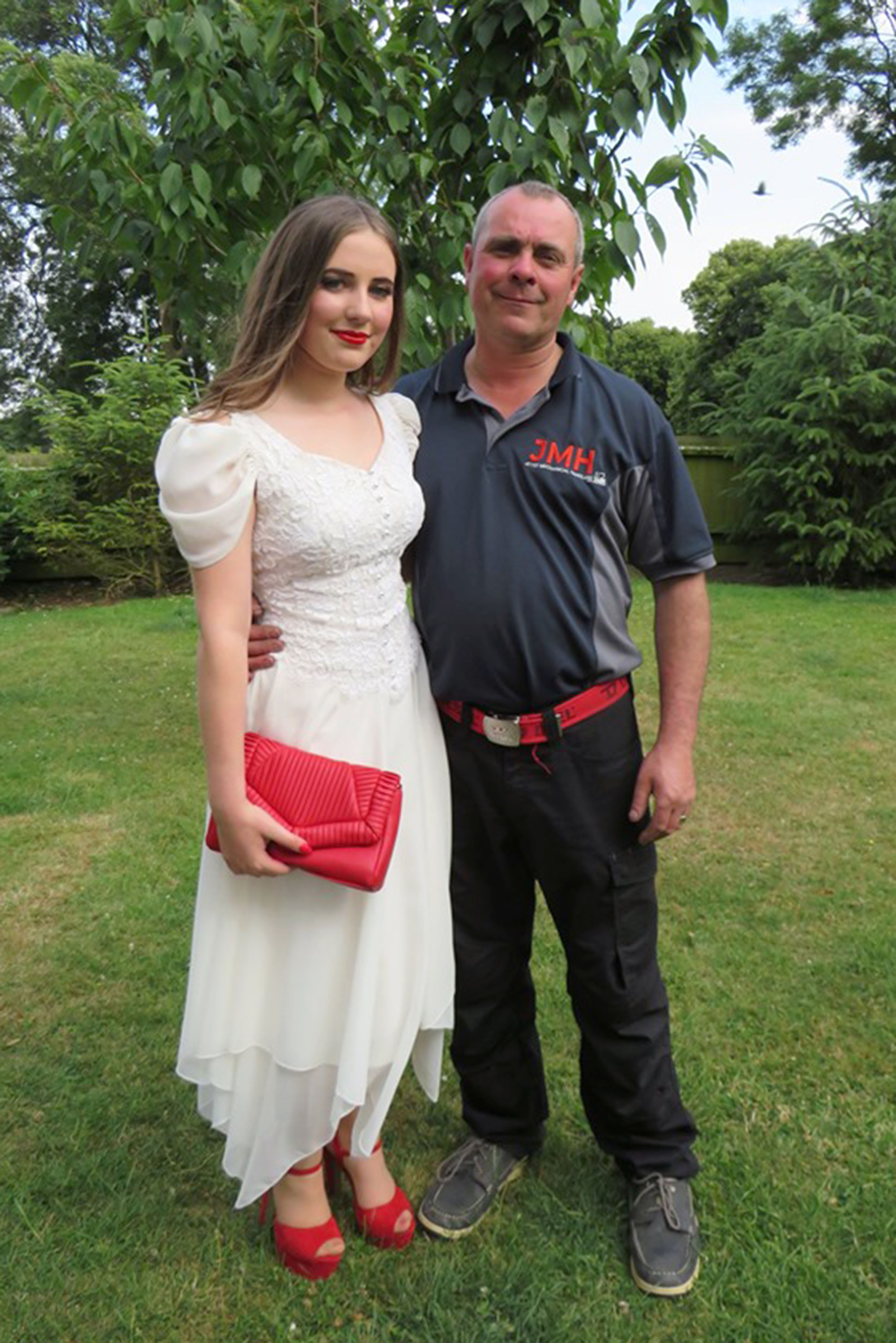 For Grace, the gesture was beyond being just thrifty; it was also about paying tribute to a beautiful dress and a very special memory. "The dress means so much to my parents, which made it even more special for me," she said.