What to do with that craft-beer person in your life?
We've got a few suggestions:

Beer, of Course
Right. We start with the most obvious, but this doesn't mean pick up a six-pack and be done with it. (Though some of us may be pretty happy with that, in fact.) A number of brewers have special limited releases, and if you can get your hands on a rare beer, that's pretty special in itself. But standing in line—or camping overnight—at a brewery might not be feasible. An easier option is to look for gift packs.
Coveted Imports
Consider the Traditional Pub in a Box from the venerable Sam Smith Brewery in the UK, which comes with three of their best beers—Nut Brown Ale, Taddy Porter, and Oatmeal Stout—along with a branded pint glass ($15). Similarly, Belgian brewer Lindemans puts four of its fruited lambic beers together with a branded stemmed glass ($24). Available from MerchantDuVin.com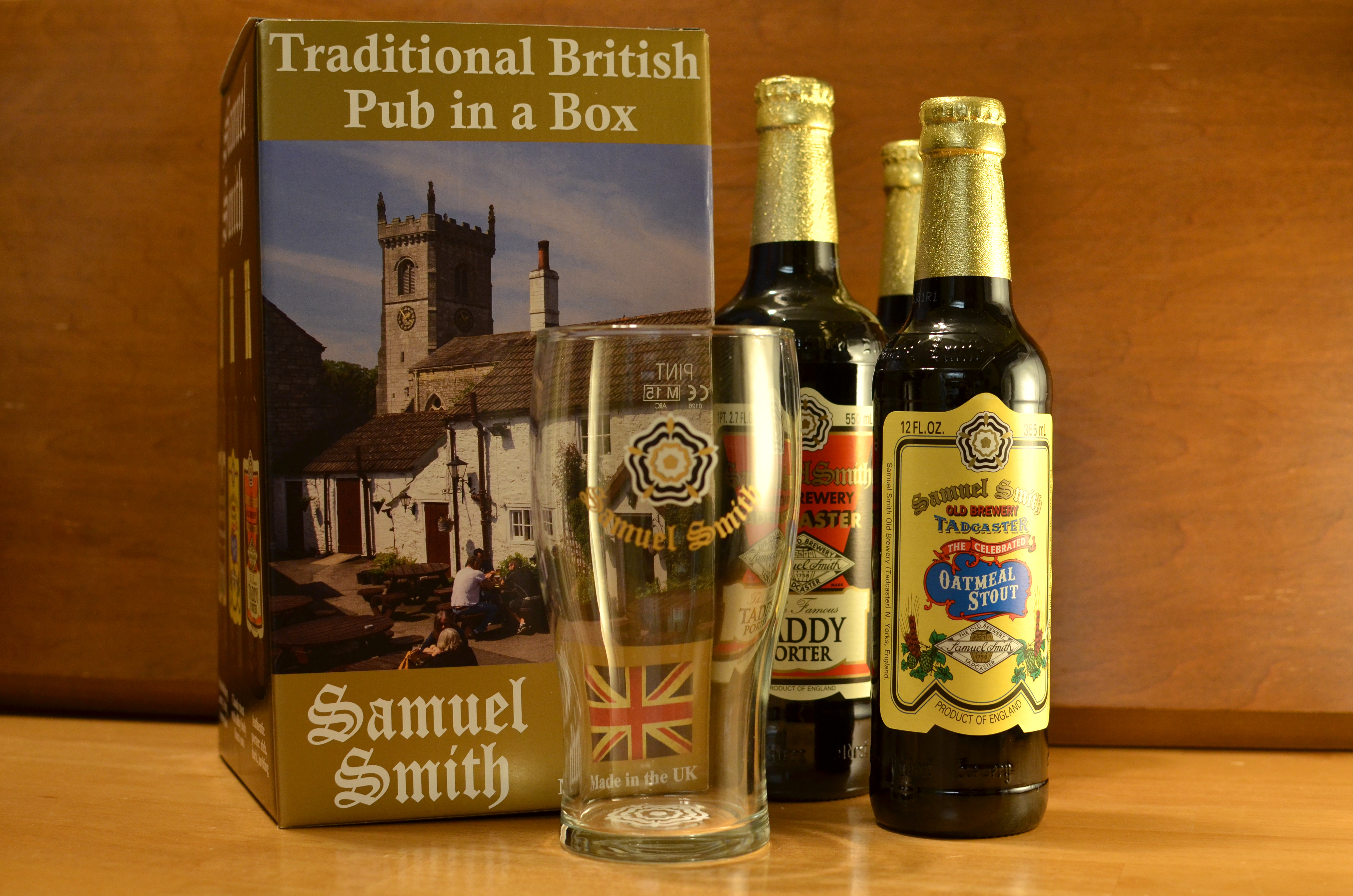 Curated Cans
GiveThemBeer.com also has the right idea: they ship gift baskets. Among several options, their biggest seller is a curated collection of the top-rated beers of the year, 12 cans from some of the best brewers in the country: Oskar Blues, Dogfish Head, Cigar City, Ballast Point, and many more. $85 at GiveThemBeer.com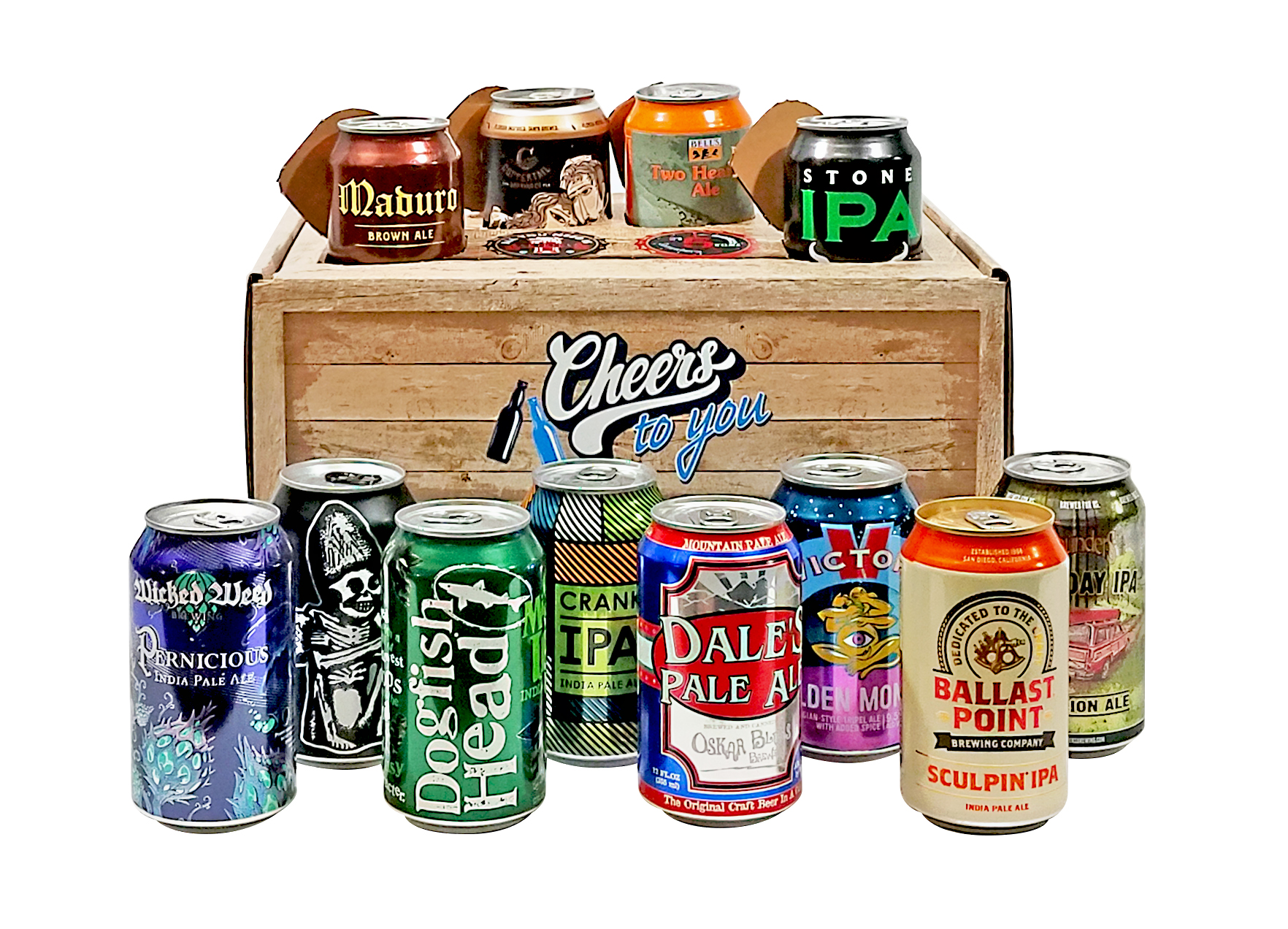 Beer-Related Gadgetry
A Clever Space-Saver
Running out of room in the fridge? Pick up some space by hanging your bottles from the BottleLoft. These adhesive plastic mounts have powerful magnets that dangle your bottles by the metal caps. Each of the two strips in the pack is designed to hold three 12-ounce bottles. For kicks, I tested the magnet strength with larger sizes, including a 750-milliliter bottle—and it held. (But stick with the suggested 12-ounce anyway.) $30 at UncommonGoods.com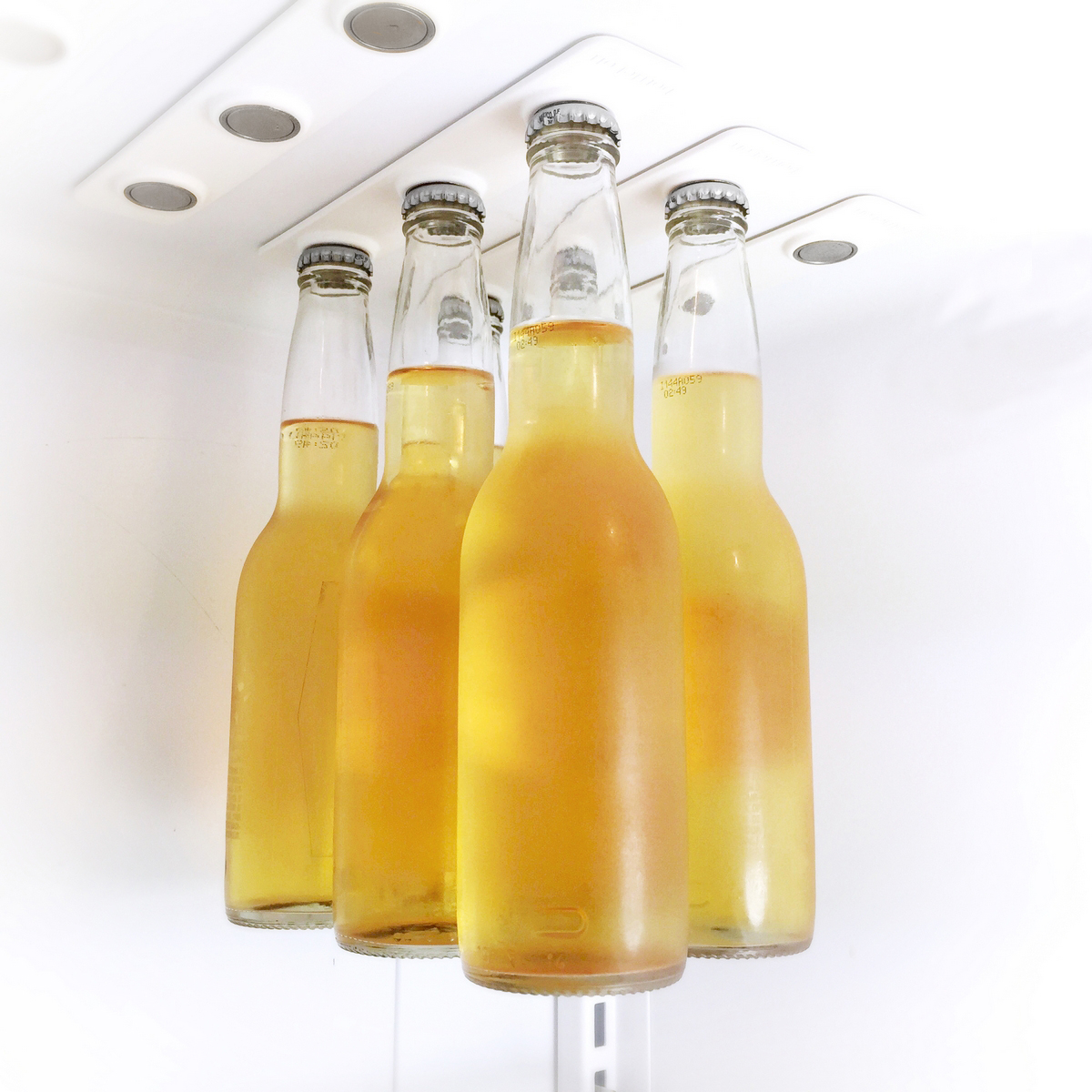 A Smoky Spectacle
Last winter, I witnessed an unusual German tradition: a bierstachl in action. The server takes a very hot poker and lowers it into a malty beer. The result is a spectacle: the beer steams and foams up, and that resulting head is caramelized a bit. It may be counterintuitive, but the process doesn't actually raise the overall temperature of your beer much. Try it around the fireplace with The Beer Caramelizer. The handle is long enough so you don't roast your hand. $35 at UncommonGoods.com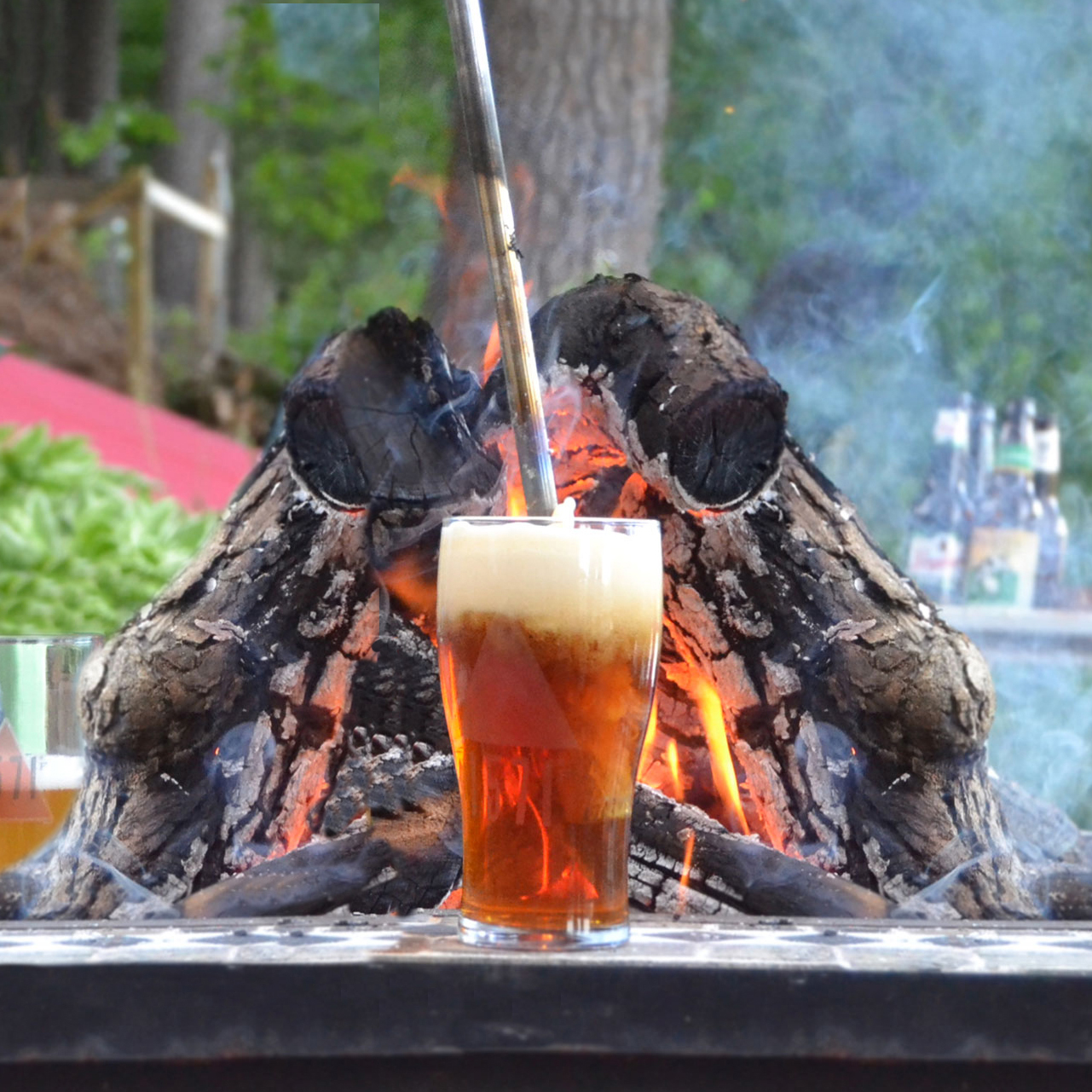 No More Warm Beer
Going the other direction, pick up the Chillsner. This special bottle insert should be placed in the freezer first. Then insert it directly into a bottle of beer. The cold metal rod keeps your beer cool in a warm environment, and the beer flows right through it. It's best for maintaining a cold beer and not as effective to actually chill a warm beer. $16.95 at UncommonGoods.com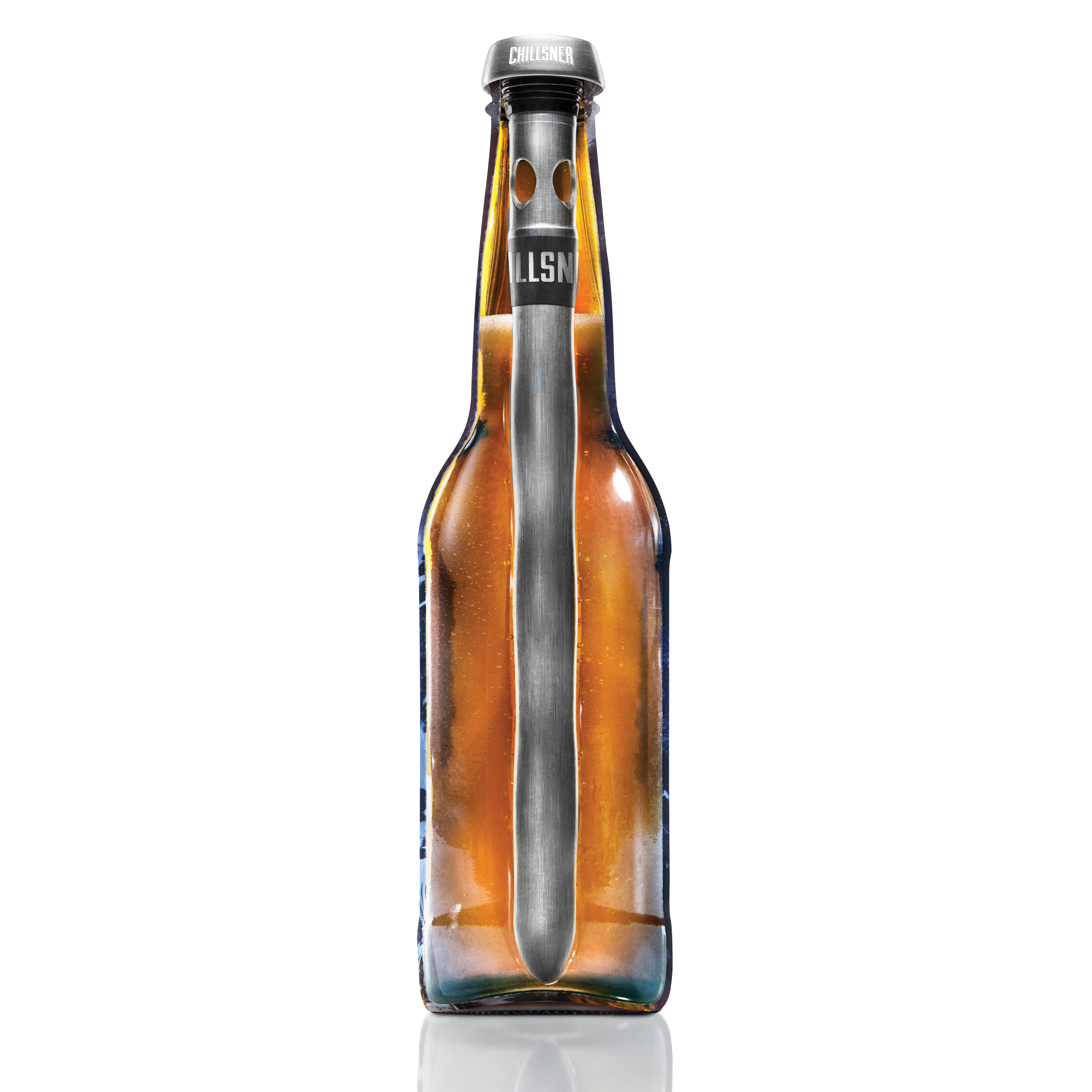 Beer Beauty
Beer soap—no, it will not make someone smell like a long night of drinking, though beer is an ingredient. Swag Brewery offers a complete six-pack, with bars scented with Apricot Wheat, Hoppy IPA, Oatmeal Stout, Belgian Witbier, Vanilla Porter, and Honey Pilsner—all made with gluten-free craft beer and ground hops, plus coconut oil, RSPO-certified palm oil, kosher glycerine, and fragrance. $60 for a six-pack at SwagBrewery.com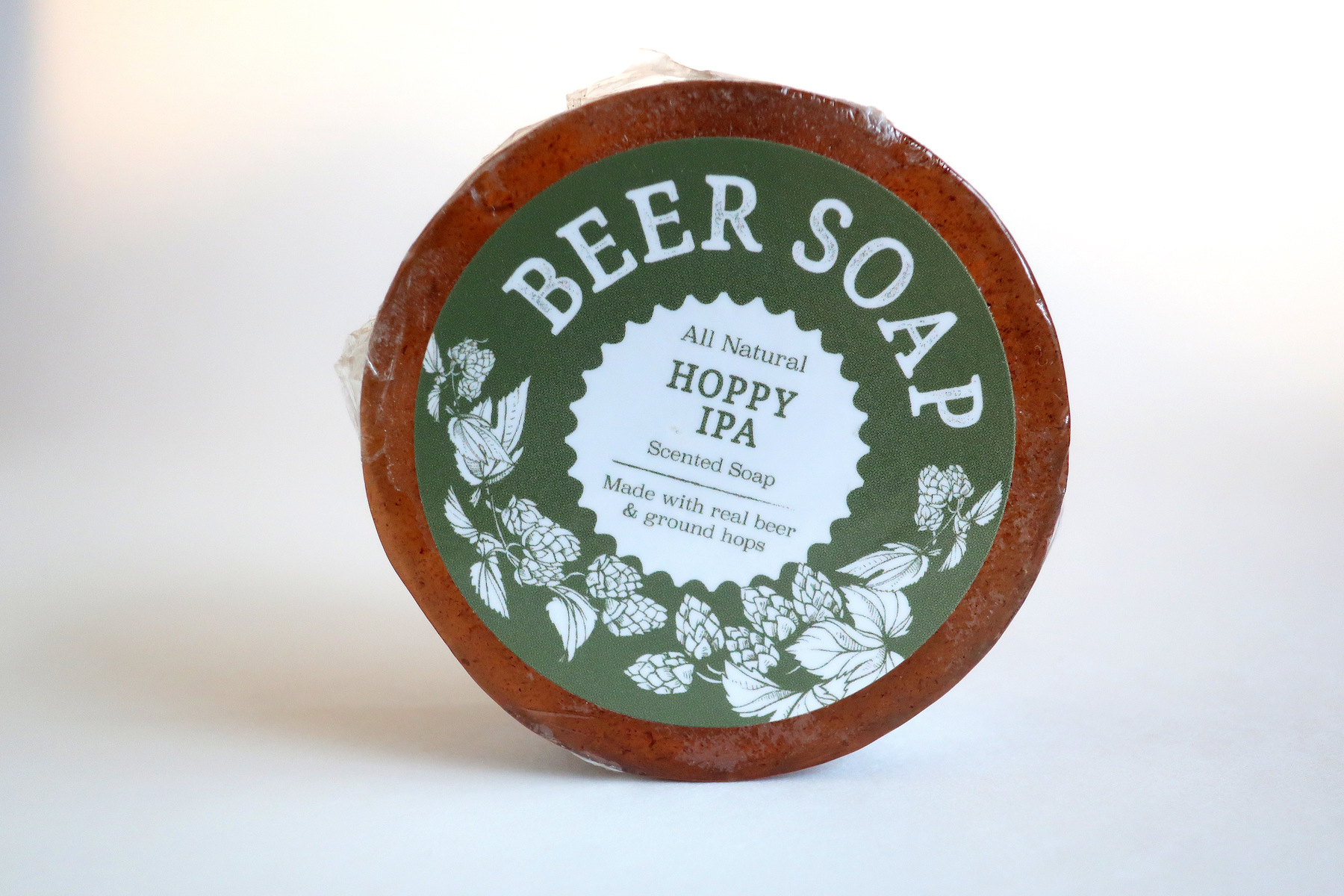 Edible Beer Items
Handcrafted Chocolate Meets Craft Beer
Massachusetts-based Hilliard's Chocolates and local (to them) Shovel Town Brewery teamed up for a couple of very delicious sweets. Hilliard's Craft Beer Brittle is their traditional peanut brittle, made in traditional copper kettles, with an addition of fresh-brewed beer. They also take some Double IPA and mix it in with their caramel, then cover it with dark chocolate and top it all off with hops sprinkles and sea salt. Their Craft Beer Collection offers a package of each. $28.95 at HilliardsCandy.com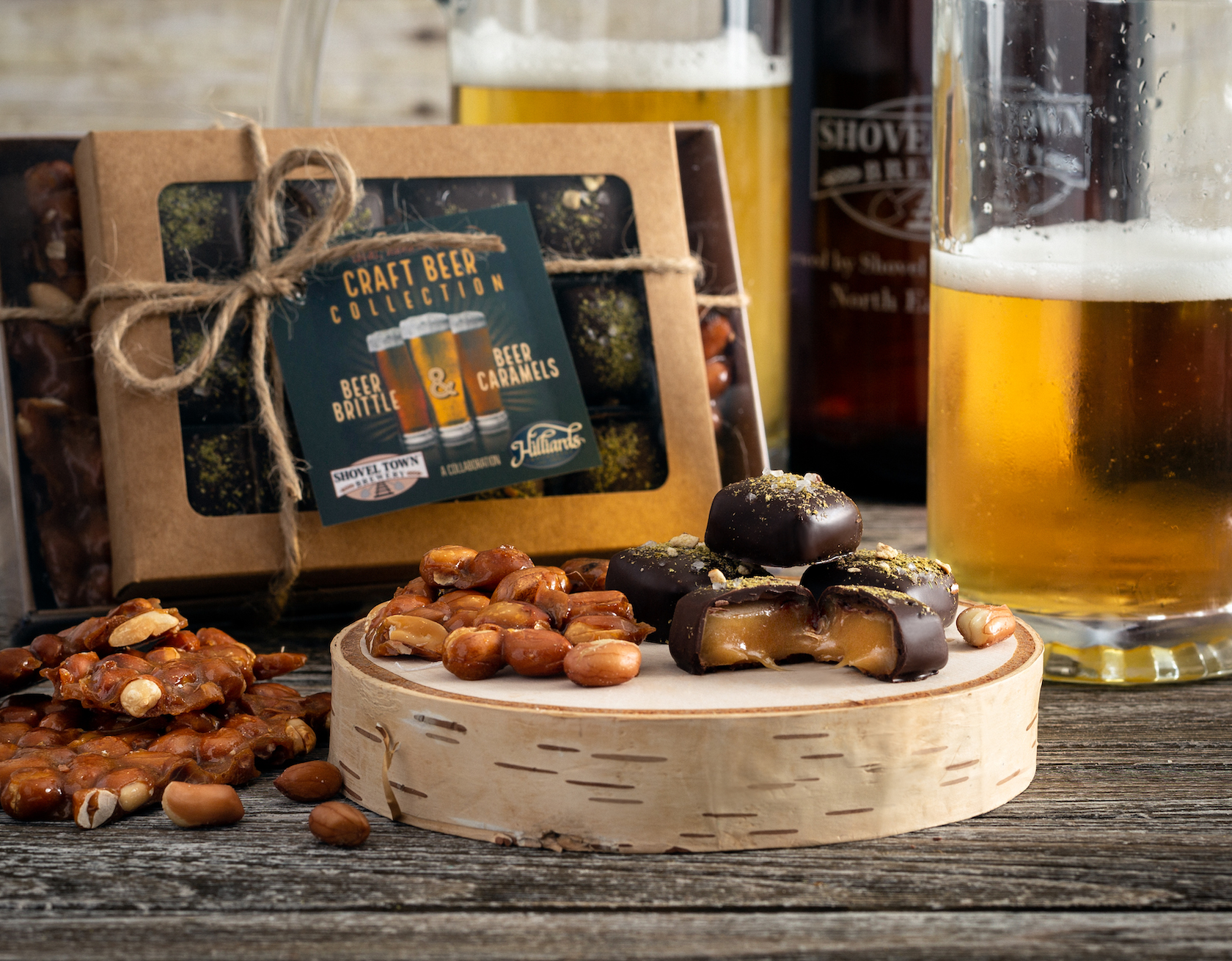 Beer for Breakfast
At least, beer-flavored jellies for your toast. Chef K, based in Wisconsin, of course, has a variety of these delicious spreads. Stout, Nut Brown, Smoked Porter—the list goes on. Starting at $6 at ChefKClark.com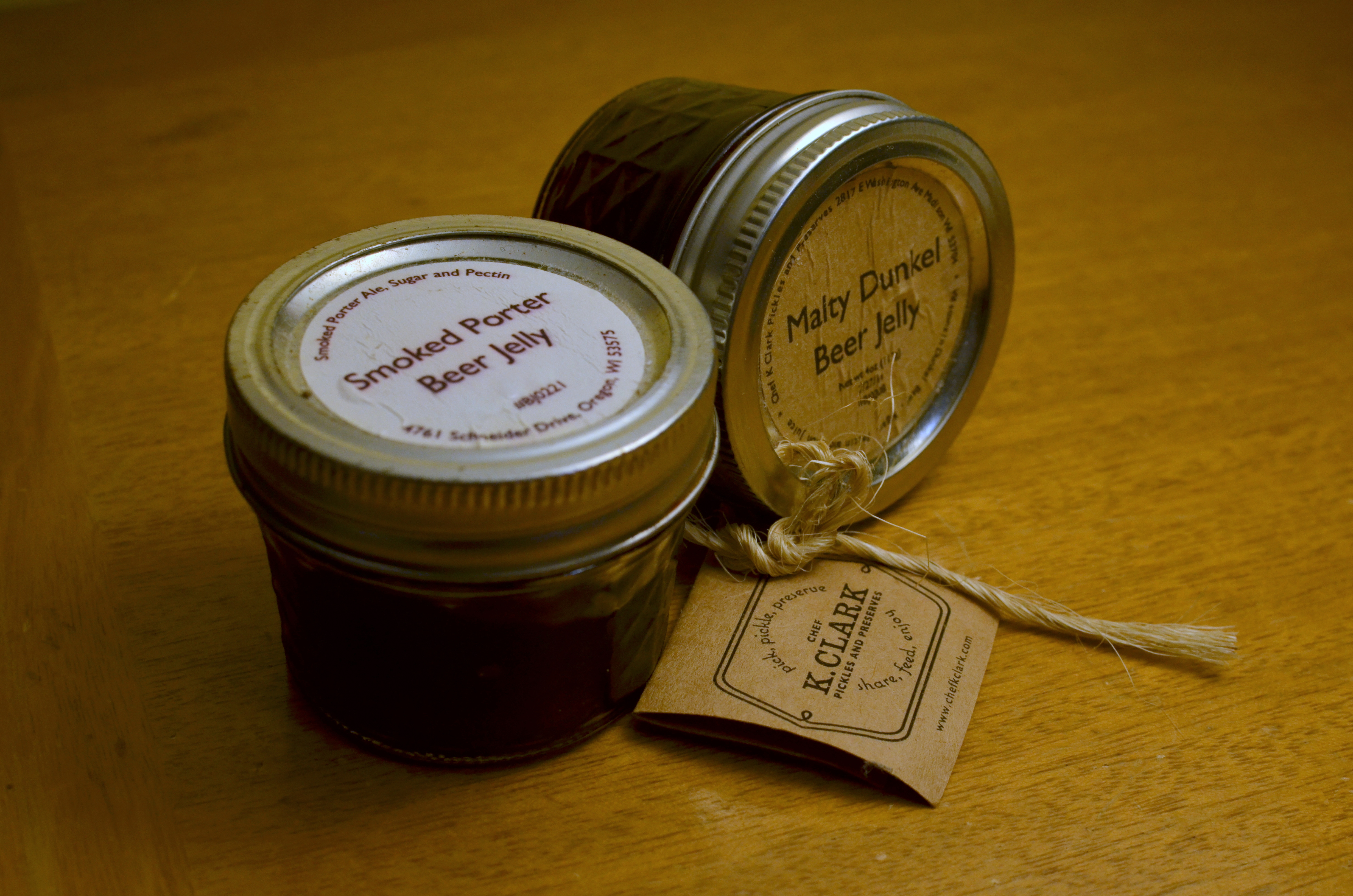 Books for Beer Readers
Books for homebrewers and beer recipes are popular items, and cookbooks incorporating beer into the recipes make good ideas. But don't stop there.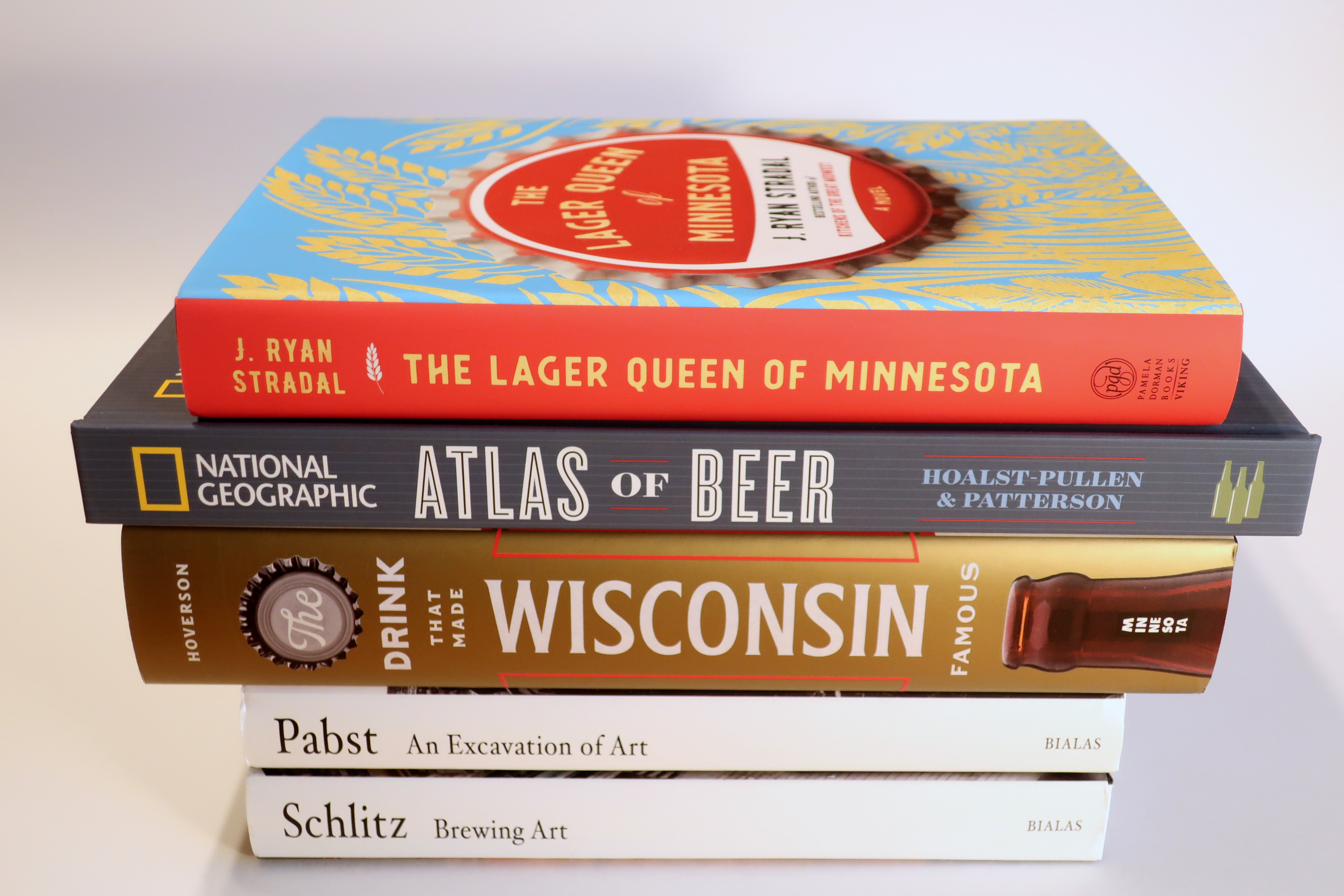 National Geographic publishes "Atlas of Beer: A Globe-Trotting Journey Through the World of Beer," with photos, stories, and historical background of the entire planet from a beer fan's perspective. $30 at Shop.NationalGeographic.com
Look for regional history works from your beer friend's neck of the woods. An impressive example is Doug Hoverson's hefty tome "The Drink That Made Wisconsin Famous: Beer and Brewing in the Badger State." There have been other guides to Wisconsin beer (not to mention my own travel guide to the breweries, "Wisconsin's Best Beer Guide"!) but this is certainly the most comprehensive historical treatment of Wisconsin brewing. $49.95
Coffee table—or beer table, for some—books are another great option. Photographer Paul Bialas, for example, has done great photo treatments now of five historical breweries: Pabst, Schlitz, Olympia, Leinenkugel's, and Miller. Starting at $47.99 at LakeCountryPhoto.com 
Last but not least, one of my favorite reads of 2019: "The Lager Queen of Minnesota" by J. Ryan Stradal. USA Today called it one of the best books of 2019. The novel is set in the author's home state, where a couple of female protagonists pursue their passion of becoming brewers. It's great storytelling and a celebration of our often unsung hometown heroes, and small-town characters who find their way through life's challenges. $26
Kevin Revolinski is an avid traveler and the author of 15 books, including "The Yogurt Man Cometh: Tales of an American Teacher in Turkey" and several outdoor and brewery guidebooks. He is based in Madison, Wis., and his website is TheMadTraveler.com
Need more ideas? Check out our other holiday gift guides:
Food Gifts for Everyone on Your List
The Best Wine and Spirits Gifts, According to Experts