A bug expert found a huge winged insect—misidentified as your average dragonfly—on the side of an Arkansas Walmart building years ago. The flying bug was, actually, far from average and turned out to be a Jurassic-era relic, the first of its kind found in the state.
Prior to this epiphany, the specimen was mounted and forgotten for almost 10 years. Michael Skvarla, now director of Penn State's Insect Identification Lab, first saw the insect on the side of the well-lit store in Fayetteville while buying milk one evening in 2012. At the time, he was a doctoral student at the University of Arkansas.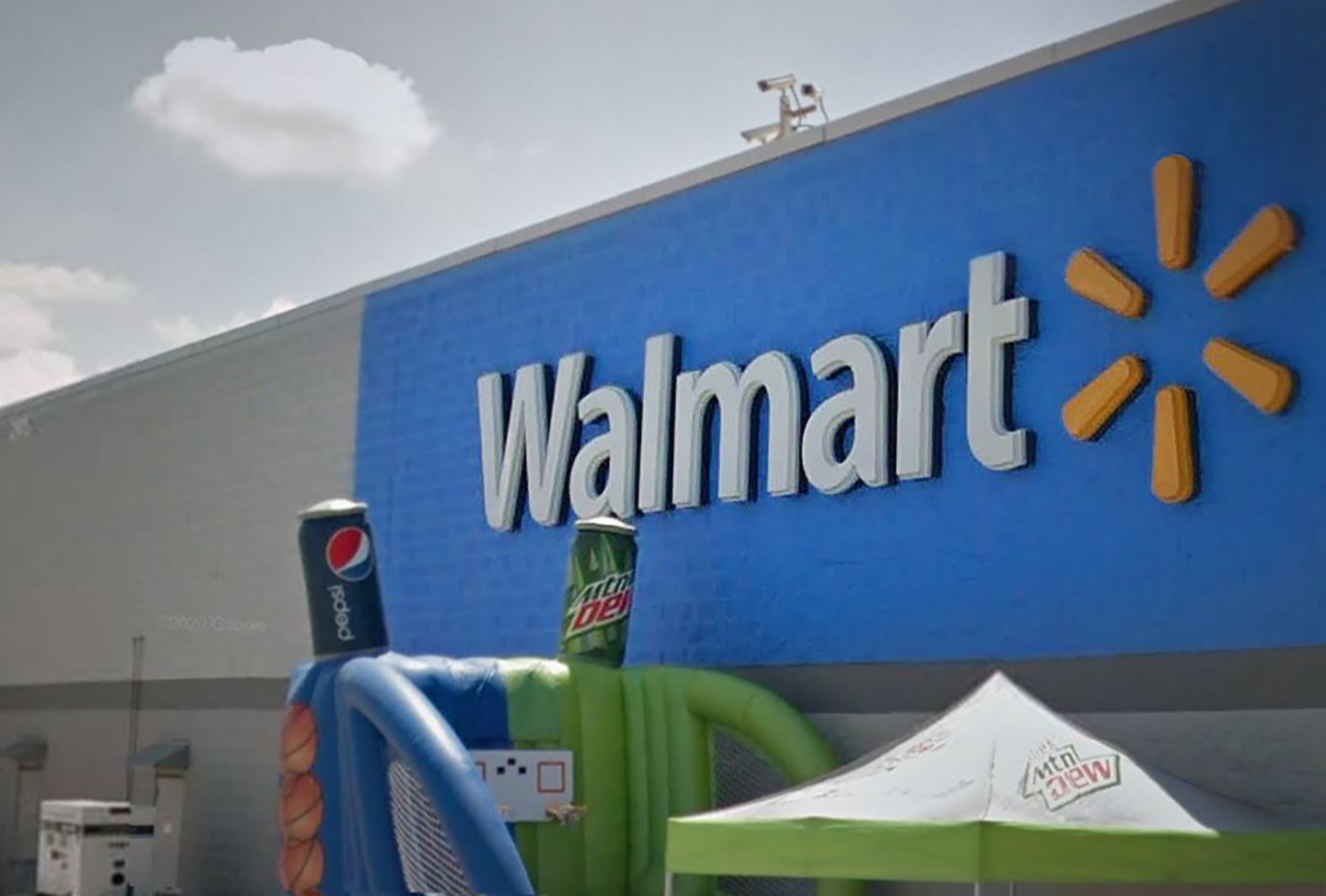 "I remember it vividly," Skvarla said in a Penn State news release, adding that the bug could have flown a few hundred meters after being attracted by the lights of the grocery store. "I thought it looked interesting, so I put it in my hand and did the rest of my shopping with it between my fingers. I got home, mounted it, and promptly forgot about it for almost a decade."
Skvarla had no idea he had added a rare giant lacewing to his collection until he taught an online class, Entomology 432: Insect Biodiversity and Evolution, at Penn State in the fall of 2020. Students followed remotely using microscopes; the insect specimen samples were from Skvarla's personal collection.
Introducing his Walmart bug as an "antlion," Skvarla soon saw the error in his previous identification; the insect had a large wingspan, almost 50 millimeters, more characteristic of polystoechotes punctata, or the giant lacewing, than a modern-day bug. Actually, the specimen represents an eastern North American population of lacewings with Jurassic-era heritage that has long gone unseen and unrecorded.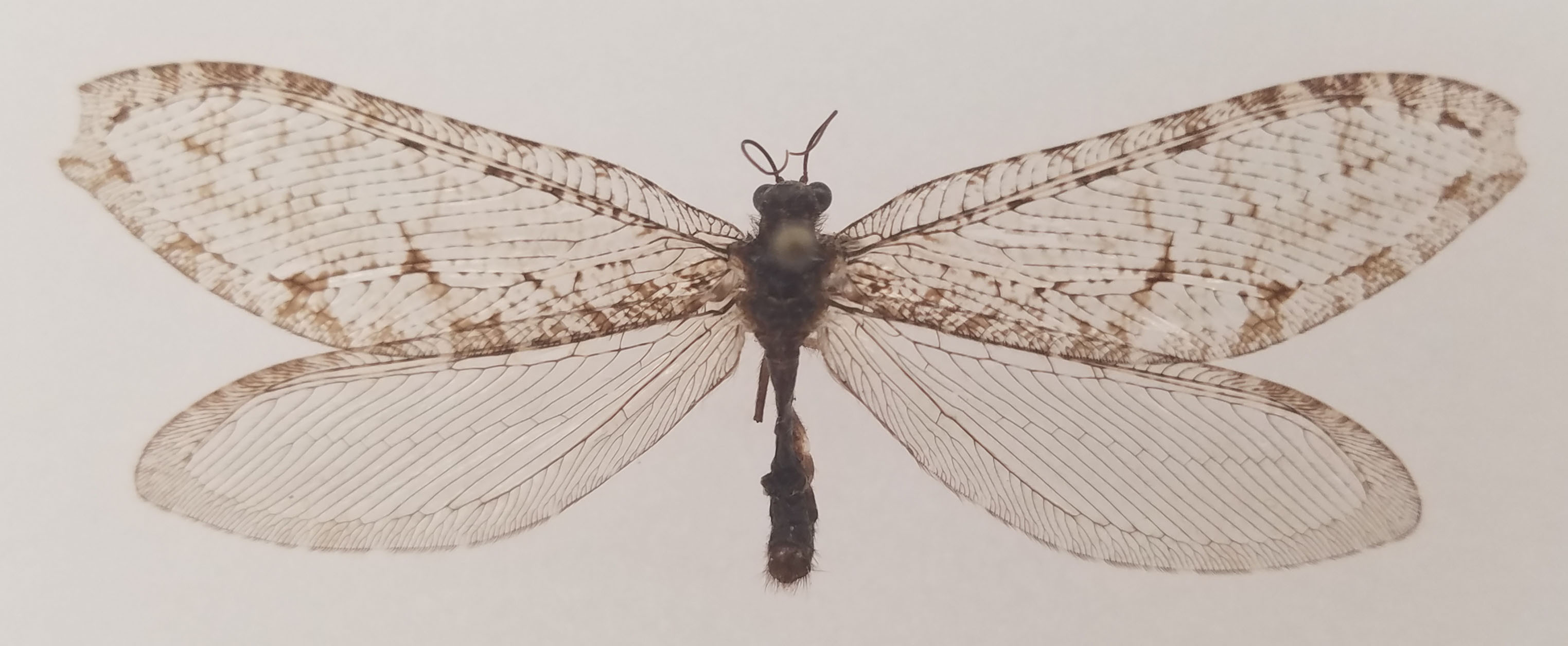 Skvarla's students recalled the moment of the discovery.
"We were watching what Dr. Skvarla saw under his microscope, and he's talking about the features and then just kinda stops. We all realized together that the insect was not what it was labeled, and was in fact a super-rare giant lacewing," said Codey Mathis, a doctoral candidate in entomology at Penn State.
"I still remember the feeling. It was so gratifying to know that the excitement doesn't dim, the wonder isn't lost. Here we were making a true discovery in the middle of an online lab course."
Fellow doctoral candidate Louis Nastasi said: "Discovery doesn't always hold that same kind of grasp on people that maybe it did 100 years ago. But a finding like this really highlights that, even in a run-of-the-mill situation, there are still a tremendous number of discoveries to make about insects."
Skvarla and his colleagues confirmed the insect for what it was, and its particular historic significance, through molecular DNA analyses. They then added the specimen to the collection at the Frost Entomological Museum at Penn State to be shared with other researchers.
Skvarla's giant lacewing is the first found and recorded in eastern North America in over 50 years. As for why the lacewing disappeared from this region, Skvarla can only speculate; co-authoring a paper in the Proceedings of the Entomological Society of Washington, he thinks his finding proves there is much we still don't know about North American biodiversity.
"Entomology can function as a leading indicator for ecology," he said. "The fact that this insect was spotted in a region that it hasn't been seen in over half a century tells us something more broadly about the environment."
The Ozark Mountains region surrounding Fayetteville is rich in biodiversity. There are 68 endemic species of insects here but the area is "understudied" compared to similarly biodiverse regions like the Southern Appalachians. That might explain why the rare giant lacewing went undetected for so long.
Scientists more broadly have suggested that artificial light, urban pollution, the suppression of forest fires, and the introduction of non-native predators such as large ground beetles and non-native earthworms, which alter the soil's composition, could be responsible for the lacewing's disappearance.
It's possible, they believe, there are still more lacewings here to be found.
Share your stories with us at emg.inspired@epochtimes.com, and continue to get your daily dose of inspiration by signing up for the Inspired newsletter at TheEpochTimes.com/newsletter