New York UPS driver Mark McGee had seen the German shepherd tied up to a stake while on his travels before. Over the months, he had become familiar with Carl Pritchard's rural house and taken notice that the dog had been left outside in the cold.
Upon closer inspection, McGee noticed the animal's leg had been injured, as if it had been "shot off," as he described it to WTEN in Albany. "I did a double take," he said. "I'm like you've got to be kidding me." McGee reported the abuse to the Susquehanna SPCA Animal Cruelty Task Force, and they soon found out the horrifying truth of what had happened.
Veterinarians realized that the most likely explanation was that the dog, which was named Zoe, had chewed it off due to the pain caused by an untreated tumor.
As the New York State Police reported in a Facebook post, "… she was found with no food and water, living outside in a plastic pet crate with hay inside." Stacie Haynes, executive director of the Susquehanna SPCA, drove Zoe straight to the Cornell Veterinary Hospital. "That's where we found the x-rays showed bones in her stomach and that's why we can safely assume that she ate her leg," Haynes told WTEN.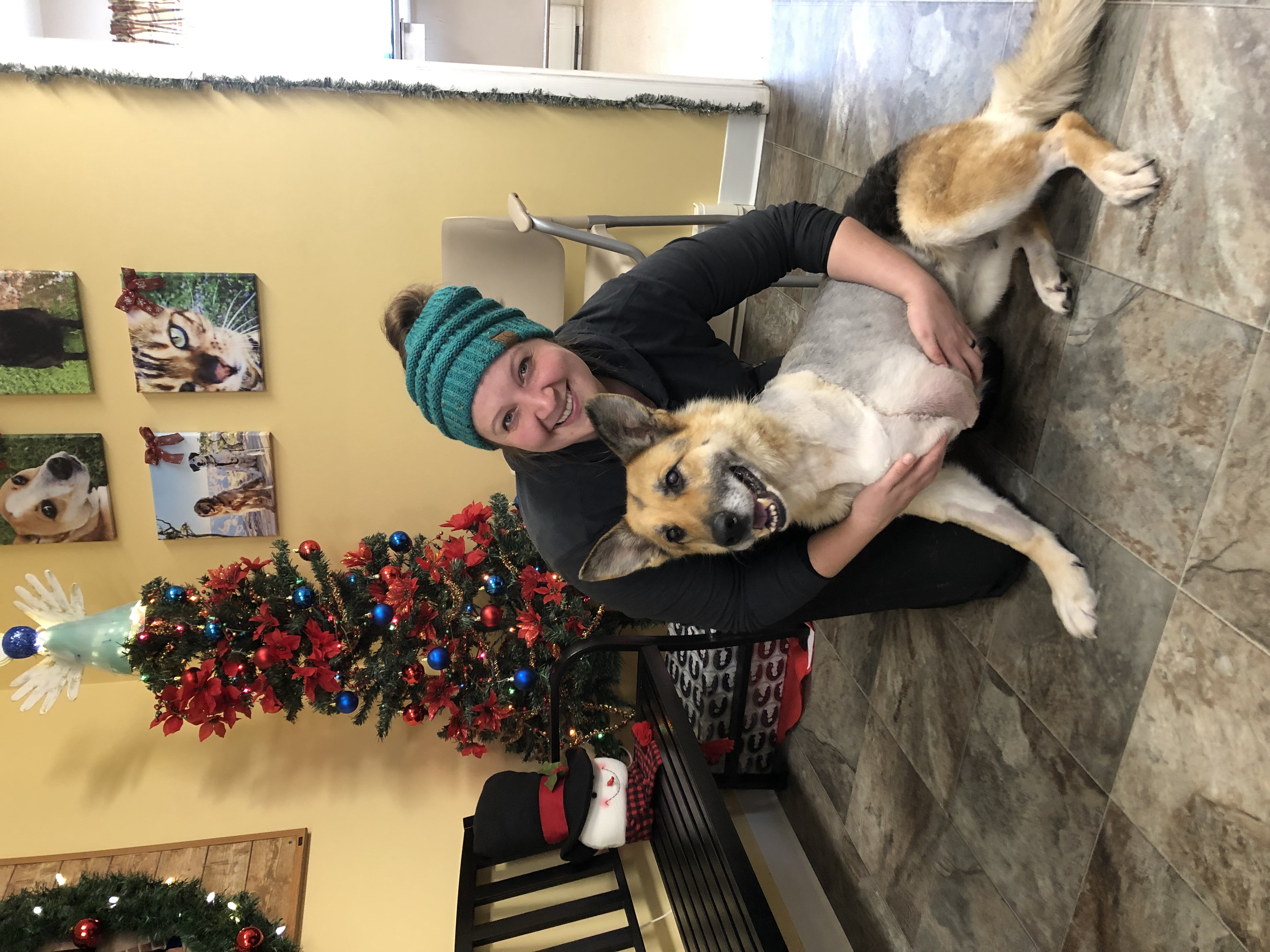 After treatment, the organization took to social media to address the results of the terrible treatment that Zoe had endured. "We share these graphic photos and her story because we want to highlight the very sad fact that animals like Zoe are in our communities suffering and we need your help to combat the inhumane treatment of animals," they wrote. The organization included photos of Zoe's left leg, which had been completely gnawed off, with only a bloody stump remaining.
It wasn't just the animal rescuers who were overwhelmed by the apparent cruelty and neglect on the part of the owner; the veterinarians who treated Zoe were equally shocked. Dr. Joan Puritz of the Oneonta Veterinary Clinic, who also treated Zoe, told the AP, "The leg was probably injured and she was trying to take care of it herself … I've never seen anything like this."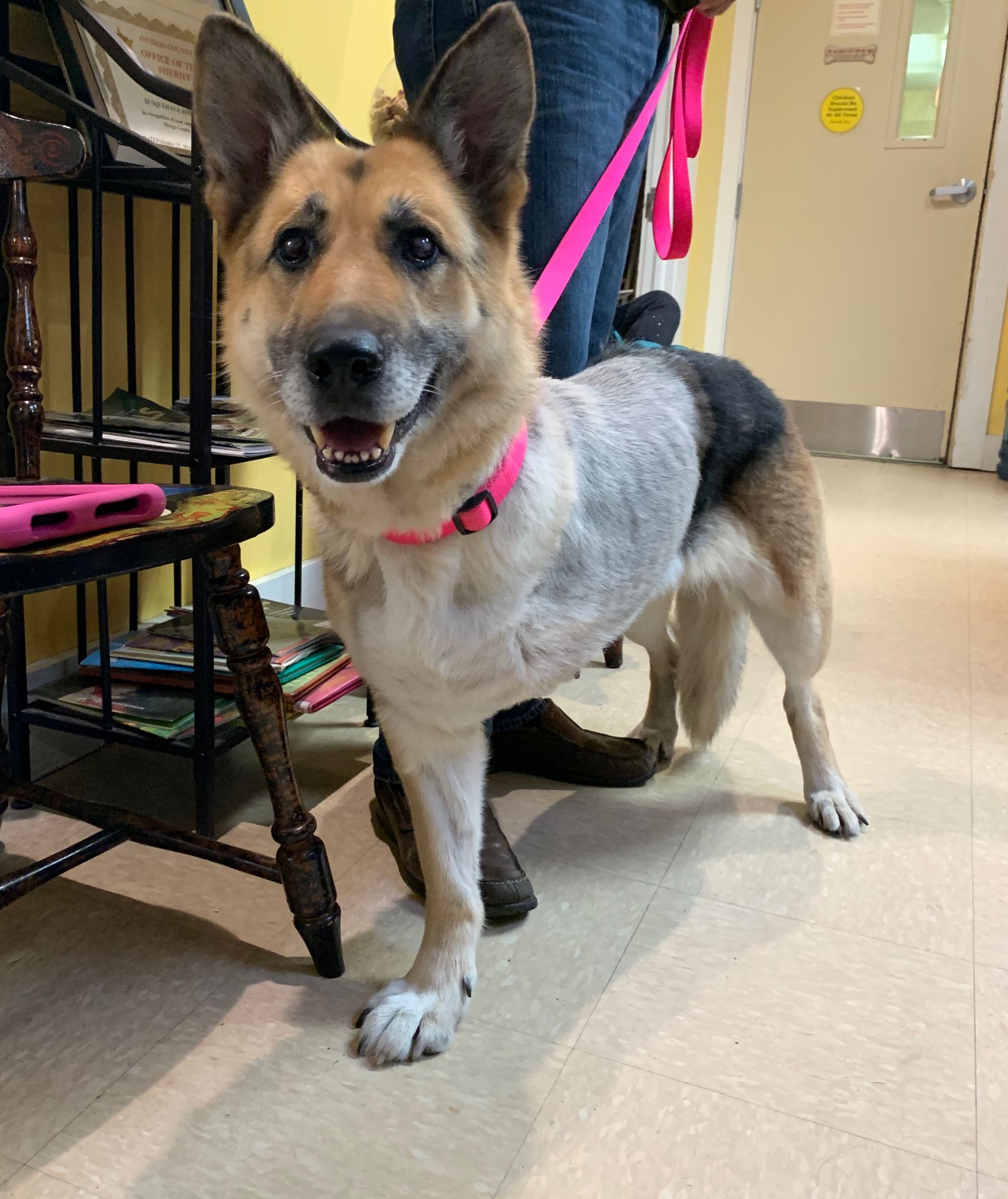 The more they delved into Zoe's situation, the more the vets realized the risk that the leg surgery posed; she was found to be anemic with a heart murmur, which at her age made putting her under anesthetic a potentially deadly option. However, they found a fatty growth in her shoulder, which the UPS driver had noticed previously, and worried that it might be cancerous.
It turned out to be benign, however, Haynes told WTEN, "It still has to be removed though because it has moved from her shoulder to her chest and is around her arteries." Despite her ordeals, Zoe's kind and loving spirit quickly won over all her carers.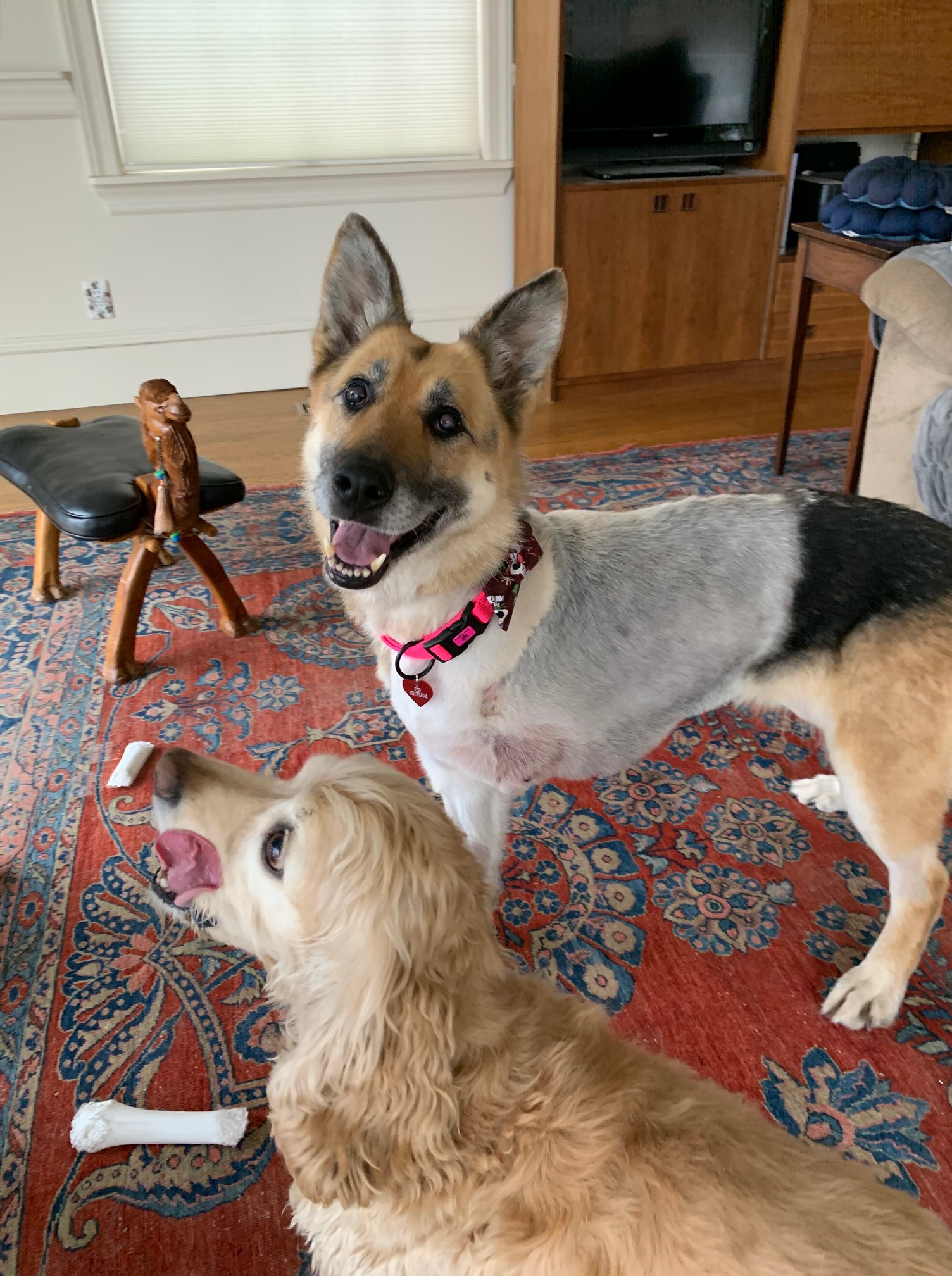 Zoe managed to make it through surgery, surprising everyone with a quick recovery. In addition to confirmation that her growth wasn't cancerous, the SPCA was able to report something even better. "She will now live a spoiled life in peace with her foster, soon-to-be adoptive family," they explained on their Facebook page.
Though Zoe will never get back the leg she lost, she will have a loving forever home where she will be treated the way she deserves. As for her former owner, he was charged by New York State Police with torturing and injuring animals, failure to provide proper sustenance, and failure to provide appropriate shelter for dogs left outdoors.
The SPCA hopes this shocking case with a happy ending will make everyone aware of the abuse going on around them and that they will do just what this UPS driver did: if you see something, say something.