Many civilians know him best as Lieutenant Dan from "Forrest Gump," but many active-duty soldiers, veterans, and first responders know actor Gary Sinise for the tireless work he does on their behalf through his foundation.
Sinise has been widely recognized for his efforts with an honorary doctorate from Amherst University in 2003 and a Presidential Citizens Medal in 2008 from former President George W. Bush for his fundraising and outreach efforts on behalf of veterans—especially the wounded and the families of soldiers killed in action.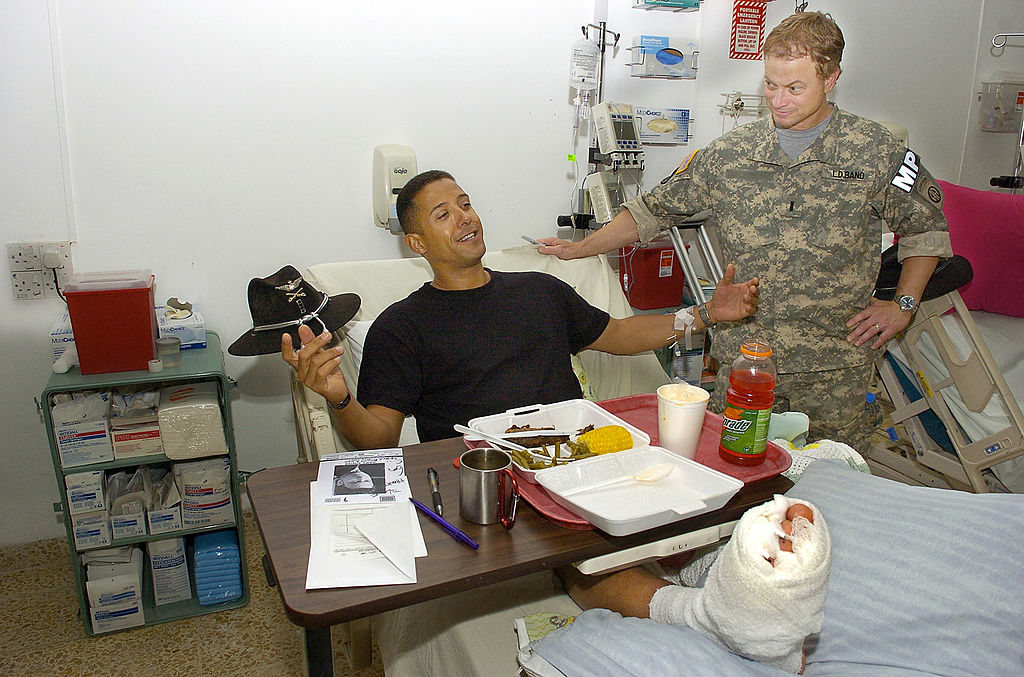 He recently received the Congressional Medal of Honor Society's Patriot Award, its highest honor, at the Ronald Reagan Presidential Library in Simi Valley, California. His foundation has helped thousands of veterans make the readjustment to civilian life back home, while Sinise has also played nearly 500 concerts around the world for troops with the Lt. Dan band.
While Sinise never fought in the U.S. Armed Forces, many of his family members have. He has been active in entertaining and fundraising for veterans since the 1980s. In 2011, he created the Gary Sinise Foundation to consolidate his work on behalf of the country's fighting men and women.
As Sinise writes on the foundation's website: "We must do all we can to extend our hand in times of need to those who willingly sacrifice each day to provide that freedom and security. While we can never do enough to show gratitude to our nation's defenders, we can always do a little more."
While his reputation now precedes him in the military world, when he was first starting his philanthropic work, the association with his iconic character from "Forrest Gump" was invaluable. "I could not have foreseen that the Lt. Dan character would be a character that has a life of its own beyond the movie," Sinise told the USO. Simply walking into a room with a wounded veteran, he would be recognized for his character who had to overcome losing his legs.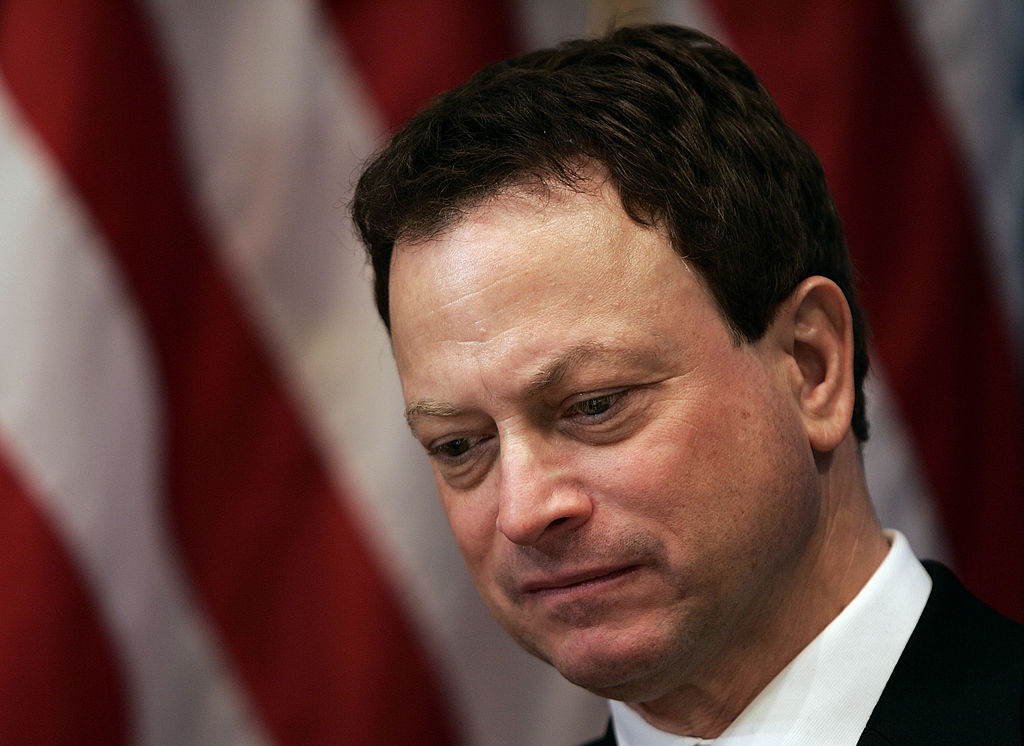 Sinise has had a particular concern for veterans returning home with physical and mental injuries. Part of his foundation's work has been to give mobility devices and specially designed smart houses to accommodate their disabilities. The homes are mortgage-free and crafted with the veteran's particular injury in mind to help them be as independent as possible.
Besides help for disabled veterans, the Lt. Dan Band has brought entertainment and the comfort of classic rock and roll to American soldiers at bases in South Korea, Germany, Iraq, and Afghanistan.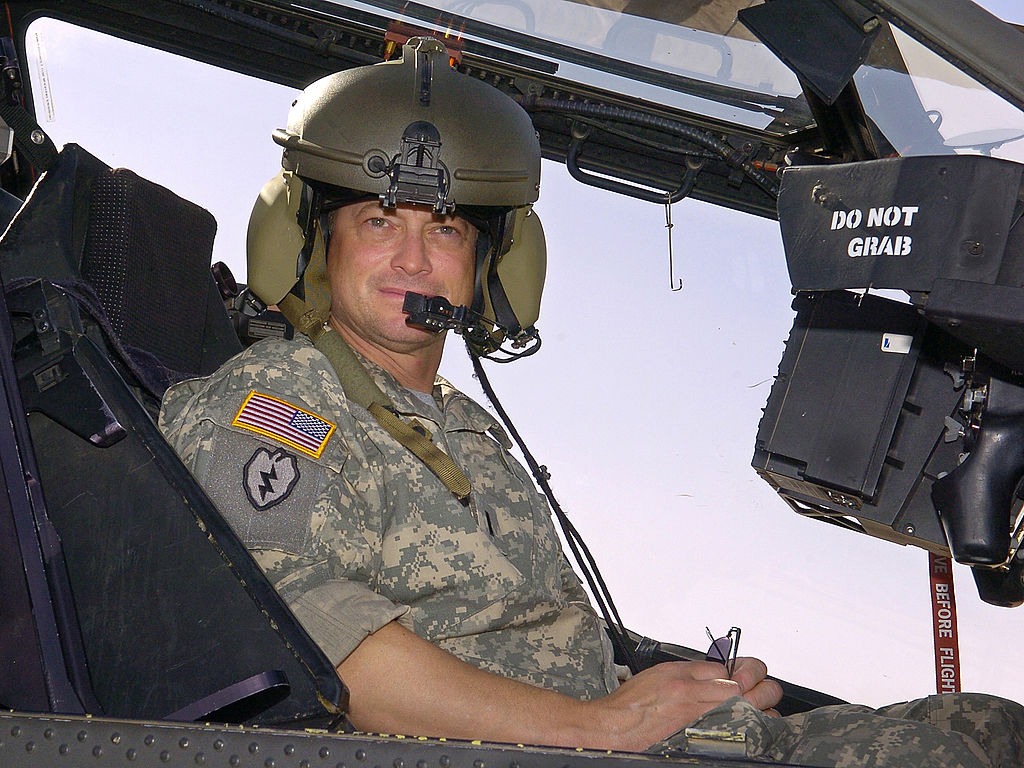 For the families of soldiers who have given their lives in defense of their country, Sinise sponsors the "Snowball Express." Taking thousands of Gold Star families to fun vacation destinations each year before Christmas, the program helps give children of fallen soldiers the chance to get back some normalcy in their lives during the holiday season.
But it's not just veterans that Sinise has devoted his life to; he has also focused his foundation's efforts on supporting first responders. He helps first responders get medical and mental health services that they need and has also played several concerts in his home state of California to help firefighters battling deadly blazes during the fire seasons of 2017 and 2019.
All this led to his selection for the "Patriot Award." As the Congressional Medal of Honor Society explained, "The award is reserved for Americans who have distinguished themselves through a lifetime of work upholding the ideals represented by the Society." The society adds that "[t]heir dedication to freedom is unlimited; their love of their fellow man is unqualified; their allegiance to our country with full understanding of its demands is without reservation."
There's no doubt that Sinise amply meets these criteria after a lifetime of service to the cause of the nation's heroes.