While remodeling an old mansion in the French countryside, three craftsmen stumbled on hidden treasure: 239 rare gold coins stashed away in the walls of the property. The hoard is valued at roughly $350,000.
In 2019, the married couple who owned the home in Plozévet—a commune in the Finistère department of Brittany in northwestern France—decided to renovate the plot, which they purchased seven years earlier, joining three buildings together.
Stonemasons were hired, and they set to work.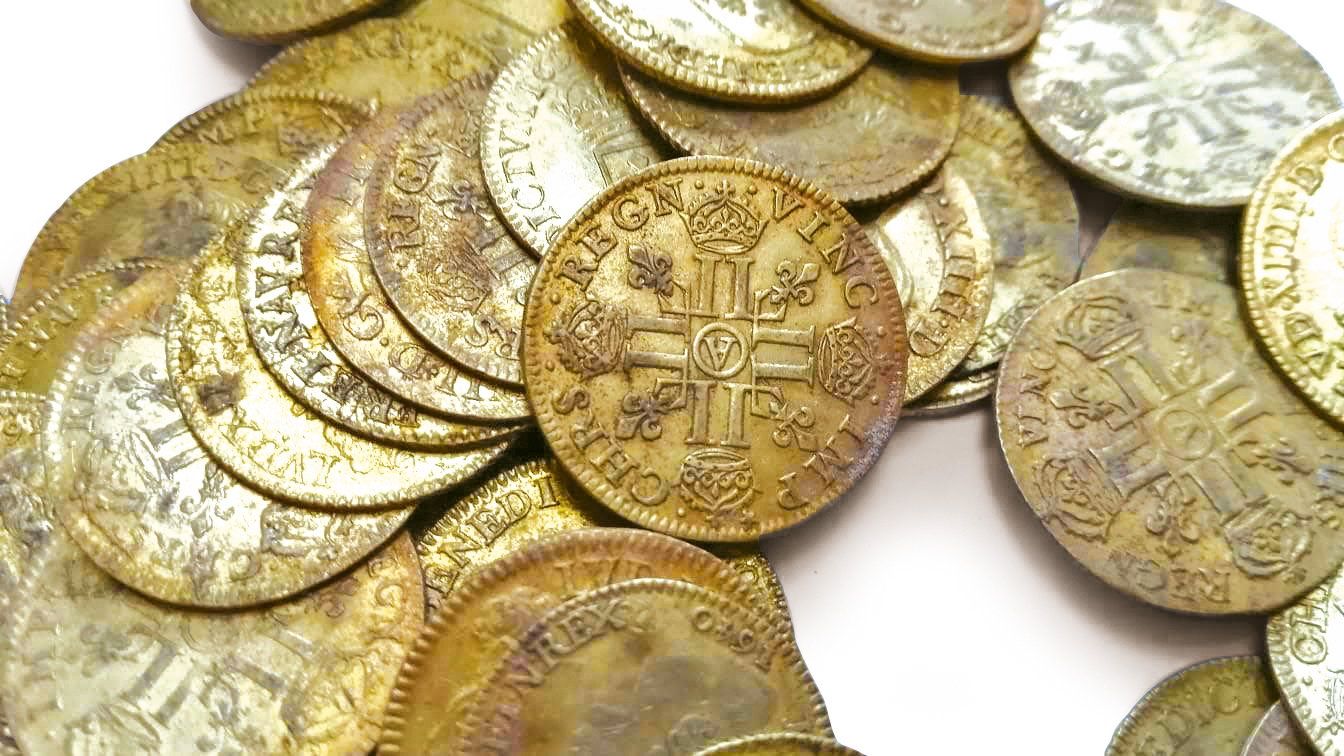 They literally struck gold late October 2019 in two separate spots: inside a wall, they found a metal box filled with pre-French Revolution gold coins; days later, a purse containing the remainder of the coins was discovered above a beam, stated a press release from Ivoire Angers/Saumur Auction House.
"I thought it was a joke, but no!" homeowner François Mion, 63, told Le Télégramme in French.
Mion handed in the 239 coins to Finistère's Regional Preventive Archeology Service, who deemed them to all be authentic.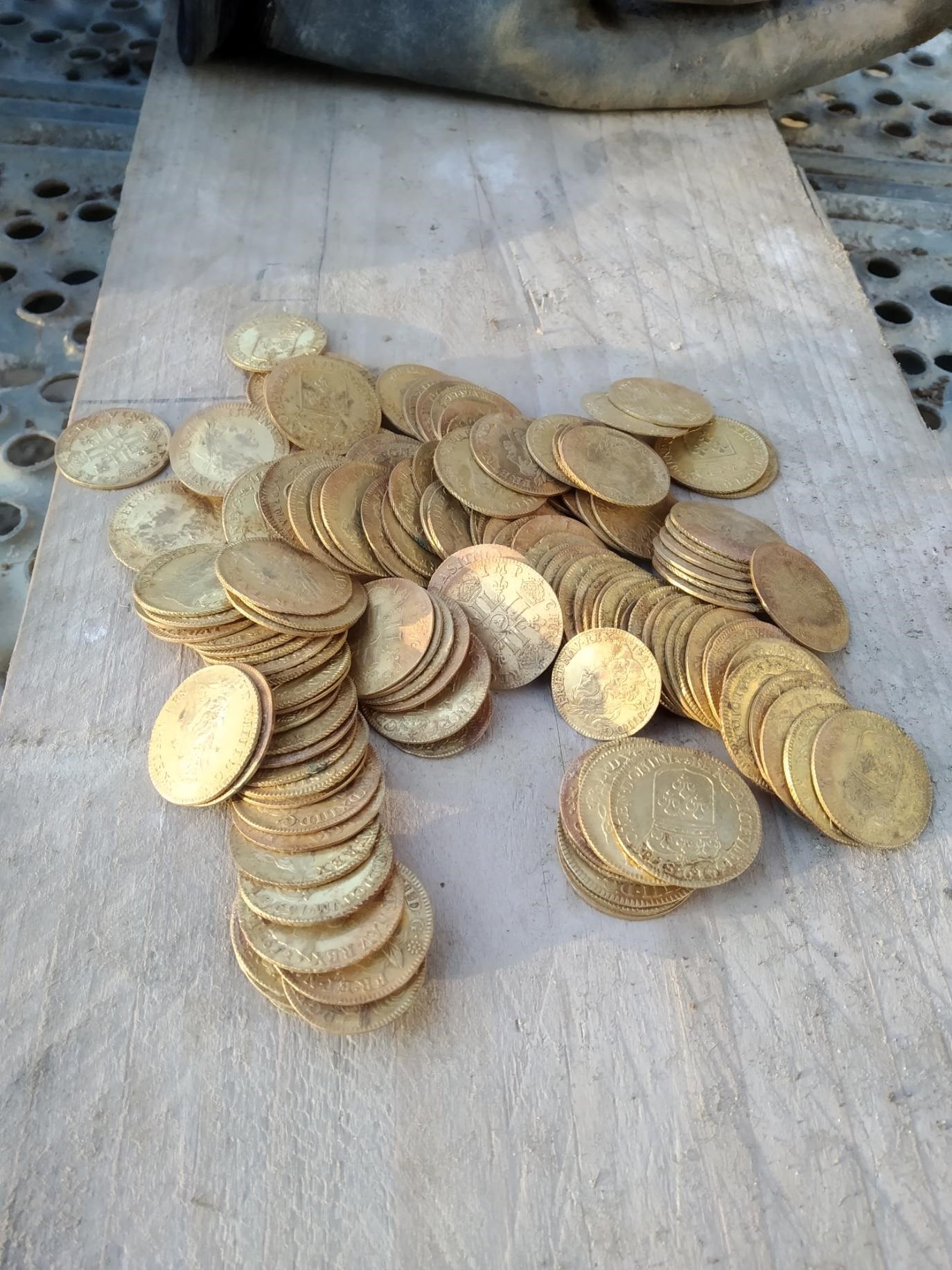 The collection is said to have been minted between 1638 and 1692, under the reigns of French kings Louis XIII and Louis XIV; products of the latter, the most recent, were part of monetary reforms to finance war efforts and expand the Palace of Versailles.
The Archeology Service said that the oldest part of the Plozévet mansion was likely once home to wealthy 13th century traders. While the transport of Bordeaux wines to England and grains to northern Europe brought prosperity four centuries later, 1750 introduced 100 years of economic decline, until new fishing and canning industries saw an upswing, they added.
The 239 gold coins, minted in 19 different cities, were apparently squirreled away as "savings."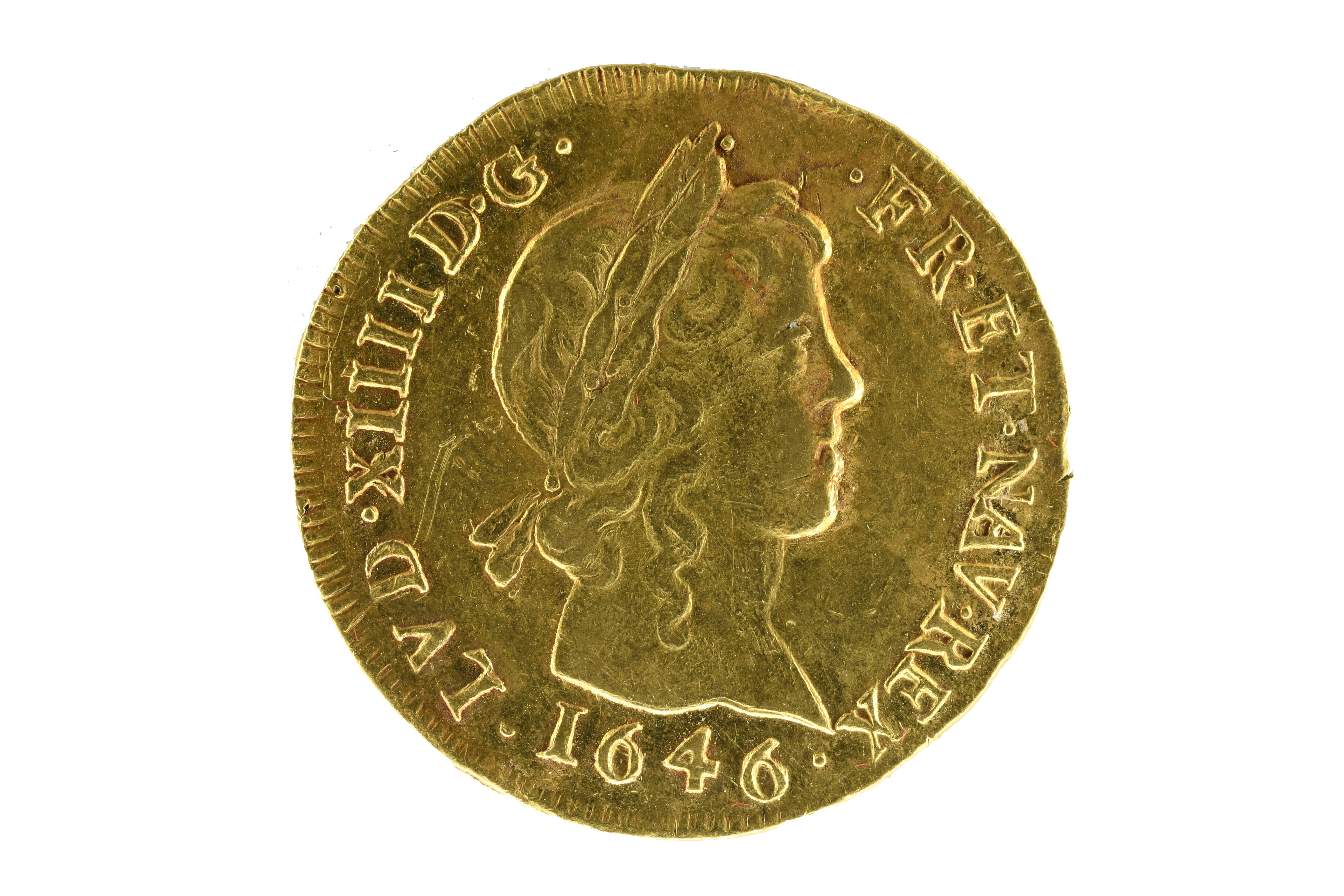 Among them, two rare coins contribute significant value to the find: one being a Louis d'or with a Templar Cross, valued between 8,000 and 12,000 euros (approx. US$9,300 to $13,900); and the other, a 1646 Louis d'or by the Atelier de Dijon—one of just 120 known to remain—valued at 15,000 euros (approx. US$17,400).
The coins were auctioned at Ivoire Angers/Deloys Auction House on Sept. 29. As per French law, the proceeds will be split two ways, with half going to the homeowners, and the remainder to be divided among the craftsmen who unearthed the stash.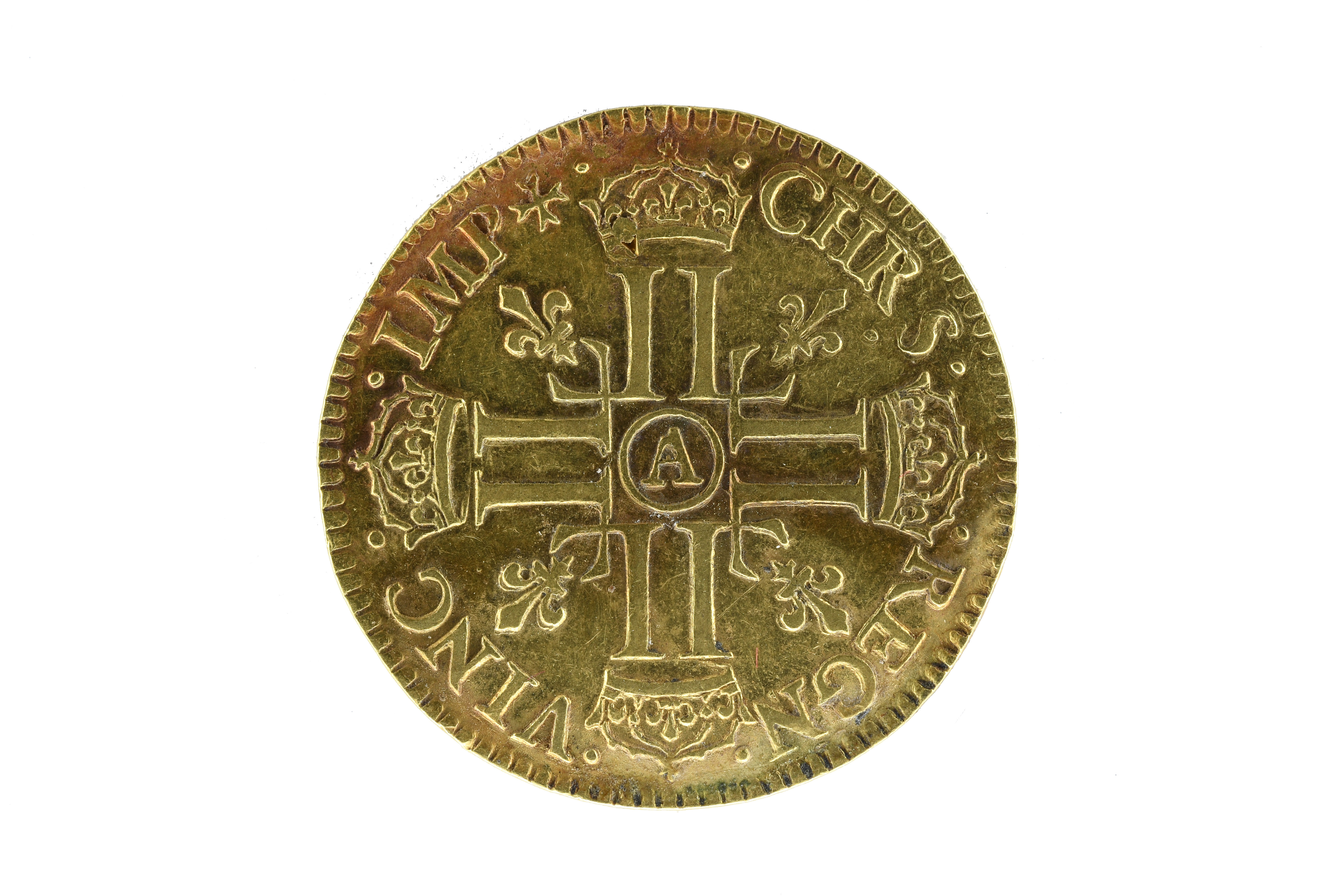 A law introduced in 2016 decrees that artifacts found on private properties belong to the state, The Local France reported. But François Mion and his wife are lucky; having acquired the Plozévet property in 2012, they are exempt, and thusly are permitted to sell the extraordinary treasure.
Share your stories with us at emg.inspired@epochtimes.com, and continue to get your daily dose of inspiration by signing up for the Epoch Inspired newsletter at TheEpochTimes.com/newsletter