He was living on the streets of Sarasota, Florida, off and on—until a video posted on social media captured him making magic on the piano and catapulted him to fame.
That was in 2015 when the Sarasota Keys Project gave Donald Gould, 57, a formerly homeless Marine veteran and musician, his big break.
A dozen or so pianos were wheeled out up and down the streets for local artists, including the homeless, to exhibit their musical talents—which Donald has in abundance.
He saw an opportunity.
"I said, 'Oh, a piano out on the street, I can make some money now, that's for sure,'" Donald told The Epoch Times.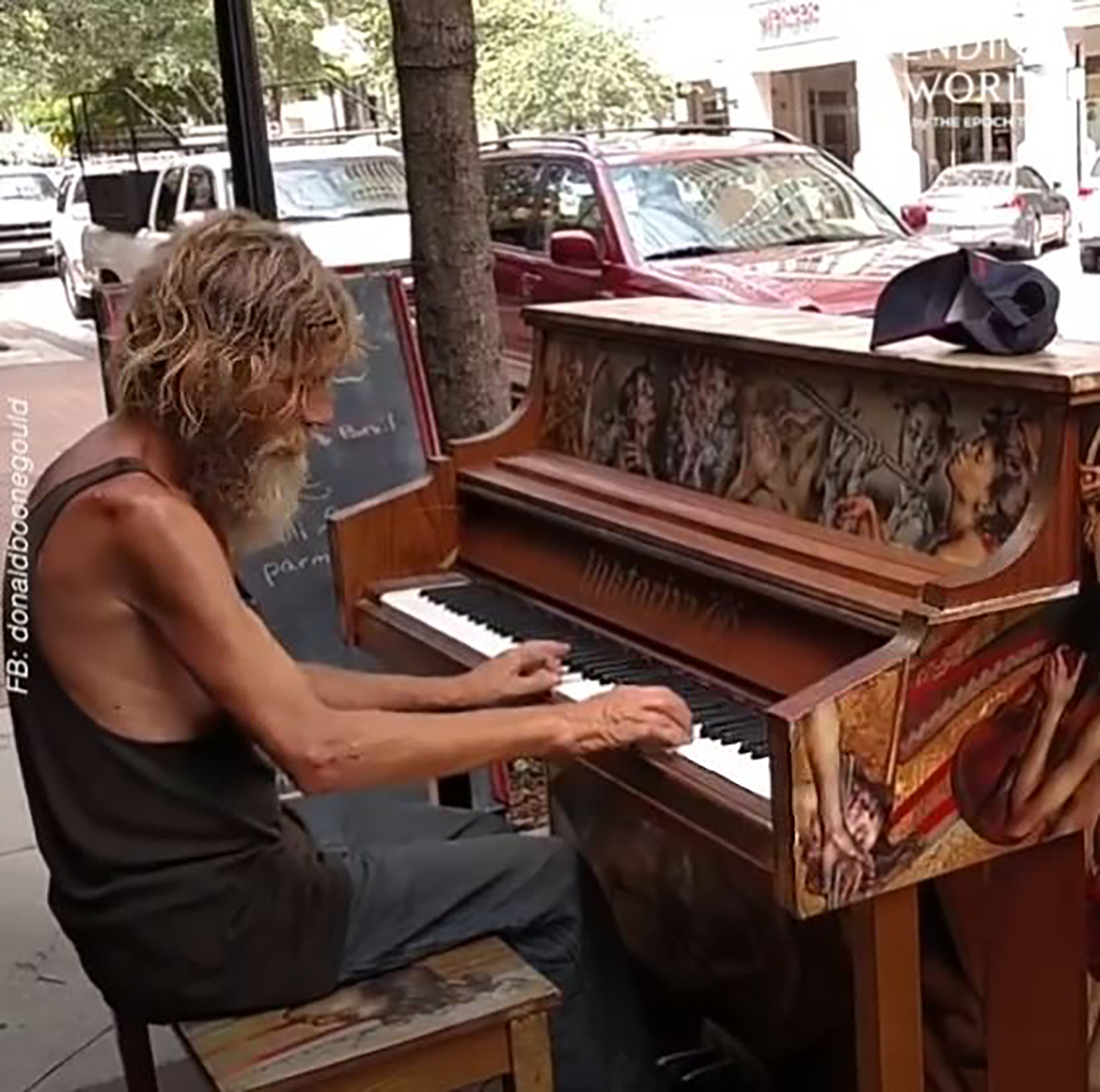 "I went to the piano, I put my hat on the piano, with dollar in there for a primer, you know, and I started playing, I played almost every day.
"There were several pianos out in Sarasota out on the street. I'd go to all of them."
He added, "I used to guard them, because when it started raining, I'd go around to those restaurants and pushed the pianos under the shelter so they wouldn't get trashed."
After a bystander recorded then-homeless Donald playing the piano—with a scruffy-looking beard, filthy clothes, and long hair—the video was posted on Facebook and went viral.
Instant fame followed.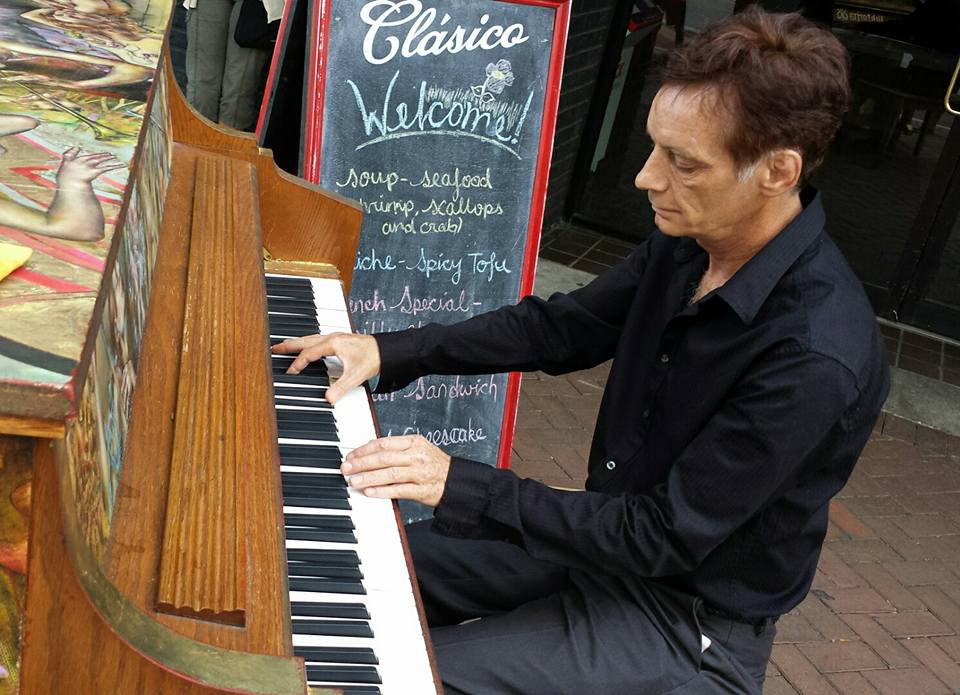 Recently returning from abroad, the musician shared with The Epoch Times some future prospects: a movie is in the works, "a rags to riches feel-good music biopic" based on his own amazing journey from being a "homeless piano man" to becoming famous overnight.
That story began growing up in Michigan: being part of the high school band, then kicking off a love of music and a musical career in the Marine Corps in 1982 playing in a military band.
After his discharge in 1986—realizing "there's not much of a job market for clarinet players"—Donald worked construction and dove semitrucks, before attending college to become a band teacher and joining the Grand Rapids Symphonic Band.
Then tragedy struck.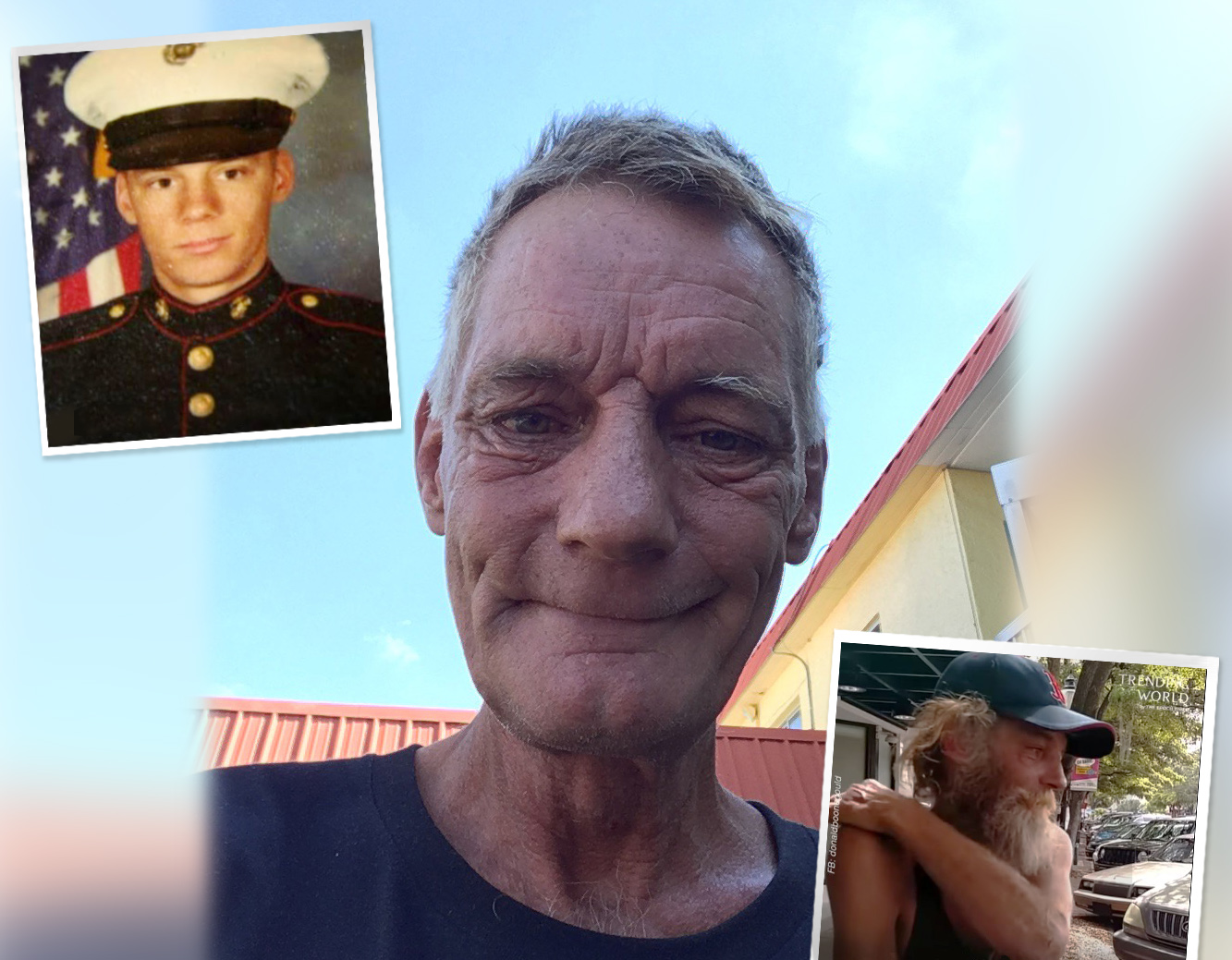 He lost everything. His wife died of an accidental overdose or suicide, he said, while his son was taken by social services. In 2000, he chose to pack up and move to Florida in seek of a warmer climate.
A cloud of misfortune followed Donald, however, as he became homeless for over a decade, a situation he described as "dirty and filthy" which "doesn't help society."
"It's basically, day to day survival. We had to go around asking for money, the money—whatever you do," he said. "Then you have to worry at nighttime, the police shining the flashlight.
"If it's raining, you gotta get shelter somewhere. Every day is a dangerous struggle."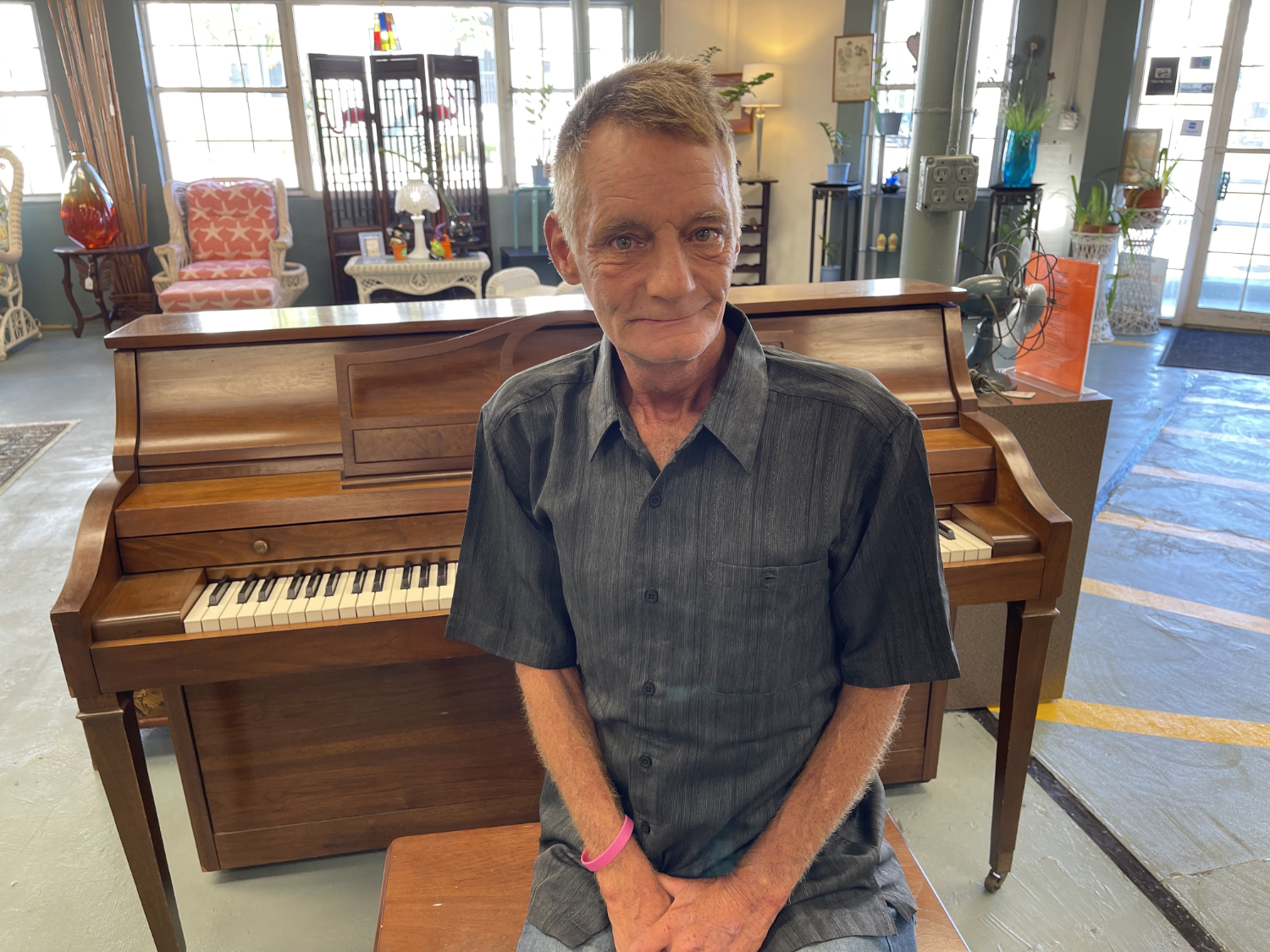 But, unlike others on the streets suffering from mental issues, like some of his friends, the former Marine still had his wits, with talent still to tap.
Then, he got his big break: the Sarasota Keys Project helped fill Donald's pockets and get noticed. "Some days, I did really well," he recalled. "I made two or three hundred dollars in one night.
"Not every night, but a couple nights I did make three hundred dollars."
It was this video (shown below) from 2015 of Donald playing Styx's "Come Sail Away" that eventually claimed him the spotlight:
(Courtesy of Donald Gould)
Soon, Inside Edition whisked him to San Francisco to play the national anthem for Monday Night Football at Levi's Stadium, putting him up in a five-star hotel.
His newfound manager helped produce his first album, "Walk On Water," in 2017, which alongside "Come Sail Away" includes more favorites: "Don't Get Around Much Anymore" and "Valse Sentimentale."
Donald received thousands of messages from fans, which he usually ignored—except one woman who lives in Germany. "And the reason why was because she had a handicapped son, who would act out and get violent," he recalled.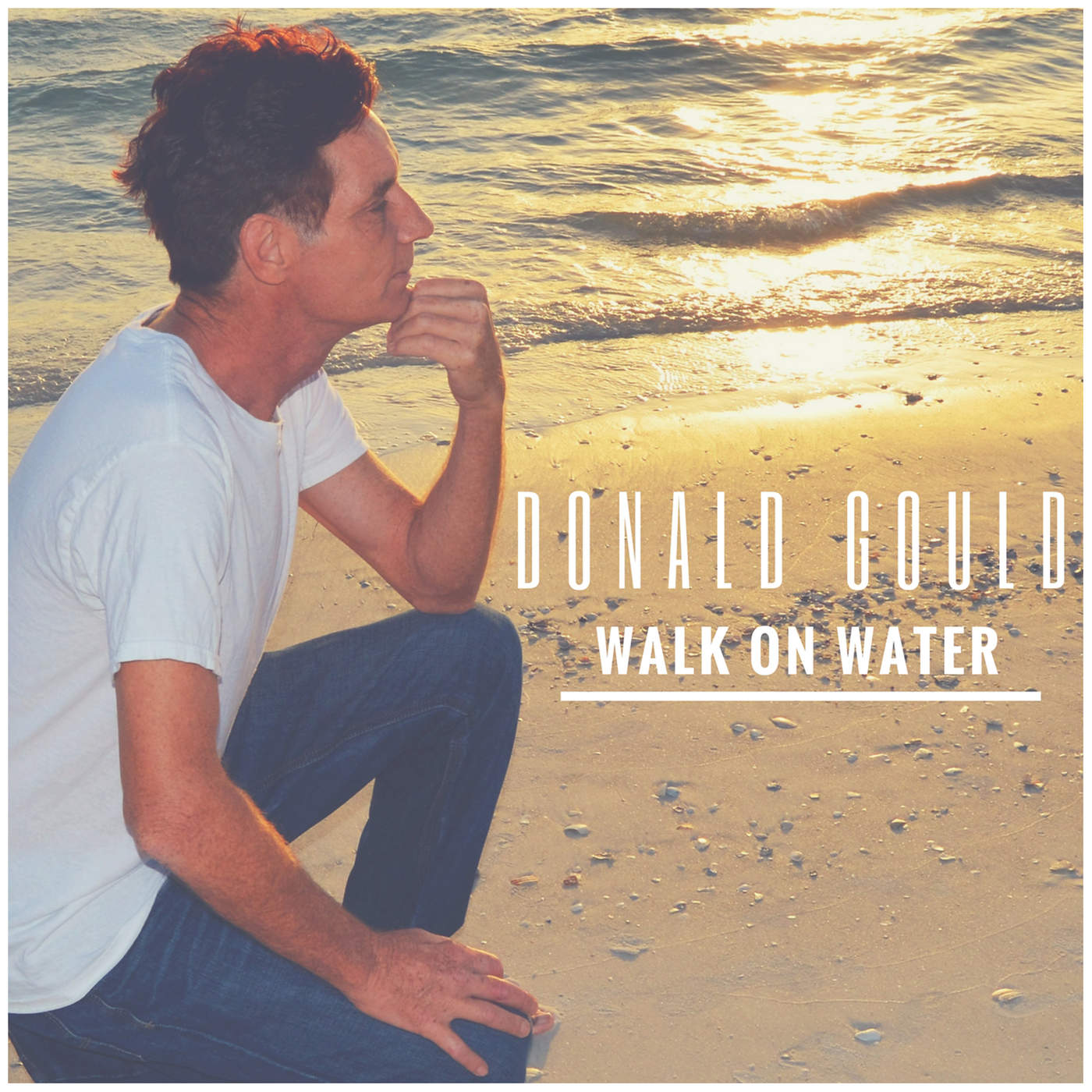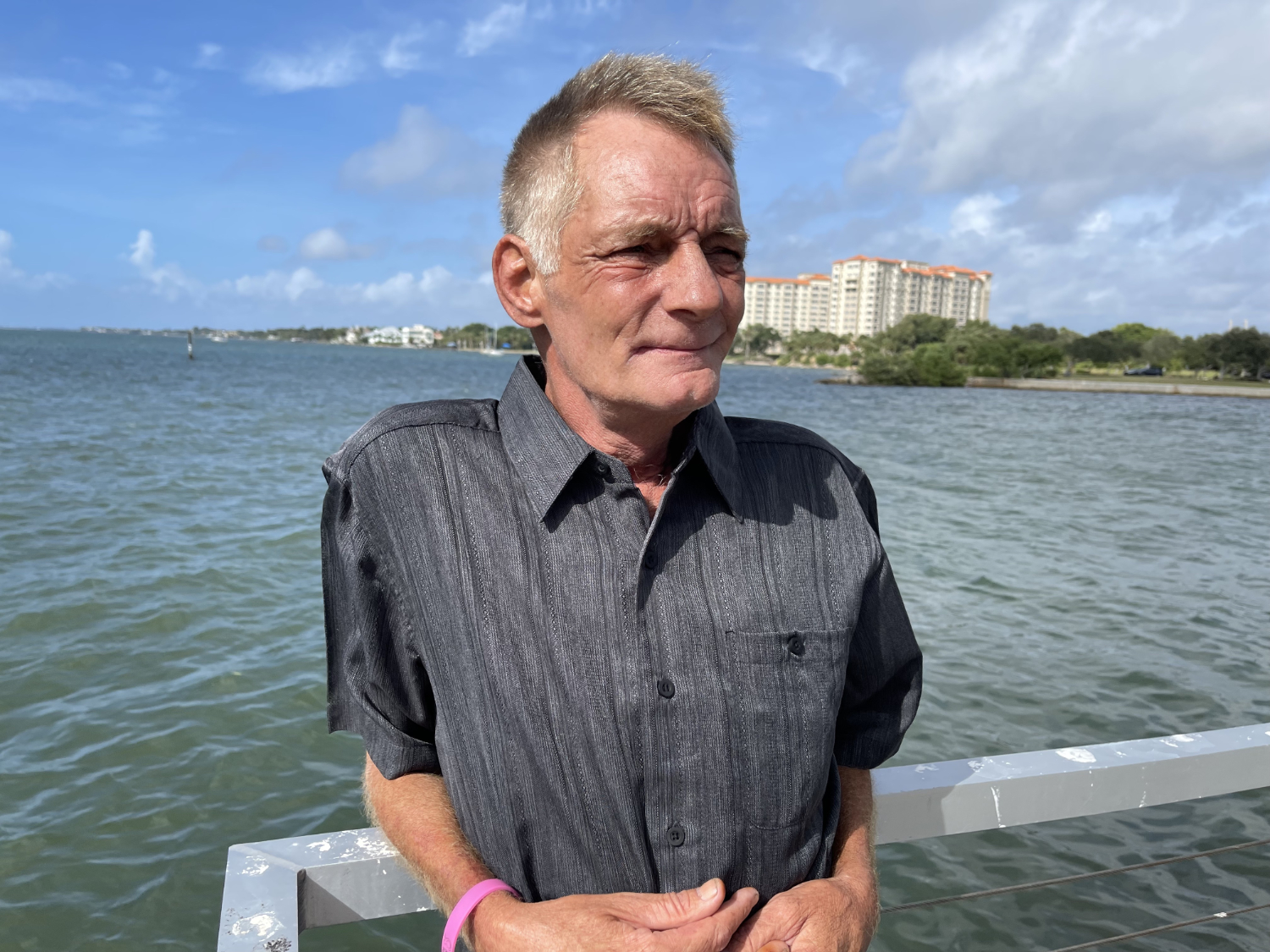 She claimed his rendition of "Come Sail Away" was the only thing that could sooth her son's troubled heart, and Donald went to live with her for four years, before they broke up in 2021.
Now back in Sarasota, he's seeking for a house and hoping to connect with his son, Donny, who lives with his adoptive parents. Besides his upcoming biopic, "Walk On Water: The Story of Donald Gould The Homeless Piano Man," Donald just put out a new music video covering the Beatles' "Here Comes the Sun" on his YouTube channel:
Share your stories with us at emg.inspired@epochtimes.com, and continue to get your daily dose of inspiration by signing up for the Epoch Inspired newsletter at TheEpochTimes.com/newsletter