Globe-trotting flavors, beauty you can eat, and a health-driven plant revolution in full swing (read: mushroom jerky and cauliflower in ice cream)—such are a few of the trends food forecasters have predicted for the coming year.
Most of these aren't brand new, and have simply taken on new forms or given rise to new standouts. Plant-based diets, eating for wellness, and concerns about sustainability and transparency, for instance, have been bubbling to the mainstream consciousness for years. In fact, many trends seem to be taking a page from centuries-old traditions: eating local, whole foods was once the norm; health fads like fermentation and functional ingredients borrow wisdom from ancient practices; and growing interest in diverse, global cuisines is backed by curious consumers rediscovering traditional dishes and flavors across cultures.
Moving forward, these trends continue to drive innovation and broaden our culinary horizons. And so, looking to both the past and the future, here's a peek at what the experts say we'll be eating in the new year.
Plant-Based Craze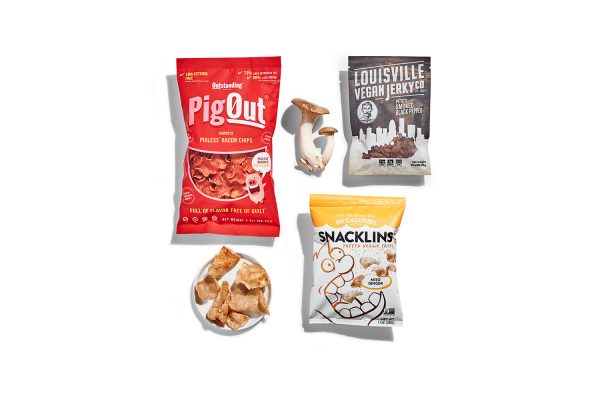 The plant-based food trend is going strong. Fruits and vegetables continue to nudge their way into the center of our plates, whether as meat substitutes (the original application of the term), main courses, or the backbones of better-for-you snacks.
"It's beyond a trend at this point; it's really becoming a movement," said Denise Purcell, head of content for the Specialty Food Association (SFA), whose trendspotter panel named eight top trends for 2019. "It's in all kinds of categories across the board, and it really isn't showing any signs of slowing down." In combining its biannual state of the industry report with consumer research, the SFA found that younger consumers showed especially high interest in plant-based diets, a good omen for the trend's longevity.
Plant-based eating is expanding beyond only vegetarians and vegans, several reports note, with all kinds of eaters seeking out meat alternatives for health reasons, sustainability concerns, or simply a desire to explore interesting new flavors and formats. They're being met with increasingly varied and better-quality options.
Not Missing Milk
Dairy-free alternatives continue to grow, with new products like butter made from aquafaba, the cooking liquid of chickpeas and other beans; and nut-based cheeses, yogurts, and even ice creams hitting specialty shelves. Oat milk is a rising darling, presenting a more sustainable, abundant, and inexpensive alternative to nut milks. Pinterest noted a 186 percent increase in searches for the term, and it's already stocking coffee counters, while leading online grocer FreshDirect predicted more oat-based yogurts and cheeses to come.
A Rising Starch
Purcell called cassava, a starchy root vegetable indigenous to South America, "a little bit of the star of the plant-based movement right now." Look for cassava flour emerging as a gluten-free grain alternative, alongside cassava chips and other snacks. (As a traditional ingredient in Brazilian and Southeast Asian cuisines, its moment in the spotlight also reflects a growing interest in deeper regional flavors—more on that later.)
The Mighty Mushroom
But cassava has plenty of competition—mushrooms, long lauded for their functional benefits by traditional Chinese and Ayurvedic medicine, are also coming into the spotlight. Expect to see the star fungi adding a nutritional boost to everyday products from coffee to chocolate bars.
And in the expanding world of plant-based jerky, mushrooms are taking the lead, thanks to their meaty texture and umami-packed flavor. Whole Foods Market, which named faux meat snacks one of its top 10 trends for 2019, highlighted the king trumpet in particular—look for it in jerky, but also "pork" rinds and "bacon" snacks.
Eating for Health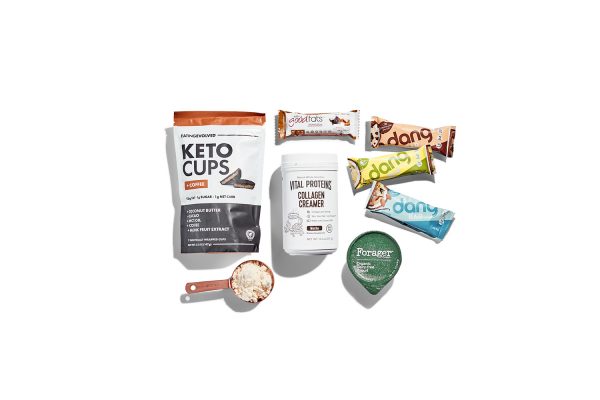 "Health remains a huge driver in the American space and with our aging boomers," said Kara Nielsen, a member of the SFA trendspotting panel and vice president of trends and marketing at CCD Helmsman, a product development company based in Emeryville, California. Consumers are looking for foods that "make them feel good about themselves" from the inside out, Nielsen said.
Wholesome fruits and vegetables partly fill that need, tying into the plant-based food trend, as do plant-based diets like the emerging "peganism," a term for a hybrid vegan-paleo diet that more than tripled in search frequency on Pinterest last year. On grocery shelves, functional foods and better-for-you snacks abound.
Mintel, an international market research firm, identified brain, bone, joint, muscle, heart, and eye health—as well as reduced inflammation—as targeted areas, while gut health also remains a growing focal point, contributing in part to the continued boom of fermented foods and pre- and probiotics. And there's a new consideration in the realm of edible health: skin health.
Better-For-You Beverages
Functional beverages remain one of the strongest growing trends, according to the SFA. While fizzy, fermented kombucha paved the way—and still continues to grow—expect to also see more drinking vinegars, shrubs, and even kvass, a traditional Slavic and Baltic fermented grain beverage, all ancient beverages enjoying renewed attention for their health benefits and refreshing qualities.
Sparkling drinks will continue "expanding the notions of 'soda,'" CCD Helmsman noted in a fall 2018 trendspotting report, offering healthier, clean-label alternatives with reduced or no sugar; low calories; and complex, layered flavor profiles, from tangy to bitter. There's Caskai, for instance, a sparkling cascara infusion made from upcycled coffee cherry husks from the coffee-making process (in tune with another trend: reducing food waste), along with a variety of sparkling waters, teas, and drinking bitters.
These offer plenty of interesting options for "a complex, cocktail-like flavor journey without the buzz," the report added, as people increasingly turn to non-alcoholic or lower-alcohol beverages. FreshDirect highlights other examples like session IPAs; non-alcoholic spirits, such as Seedlip; and digestive, better-for-you alcoholic beverages like Kombrewcha.
Edible Beauty
Ingredients we're more accustomed to seeing in skincare products are being incorporated into the foods we eat. A few years ago, "if somebody told me, 'I'm putting collagen in your drink,' I wouldn't know how I felt about that," Purcell laughed, but she's been seeing the beauty ingredient in more and more beverages and snack bars, in particular. With the Gen X population beginning to age, and potentially looking for graceful aging solutions in the food world, "the time is right for it," she said.
She pointed to traditionally topical ingredients like almond and argan oil as notable newcomers to the scene, giving rise to products like argan oil-infused peanut butter.
I Scream for … Vegetables?
Healthier snack options are settling into the mainstream. Even ice cream isn't safe: low-carb, high-protein Halo Top ice cream has evolved into a phenomenon; and plant-based and dairy-free alternatives are growing, with innovative bases from avocado to hummus to coconut water. Then there's Peakaboo Ice Cream, an organic option that blends vegetables into the mix—think flavors like Chocolate With Hidden Cauliflower and Strawberry With Hidden Carrot. (They promise you can't taste them.)
"It's the whole idea of even better-for-you snacking," Purcell explained. "Even when you're indulging—'I want to have some ice cream, but I'll get added protein, or I'll get my vegetables.' I think specialty food consumers are just really more aware of what they're putting in their bodies, and they want to make it count."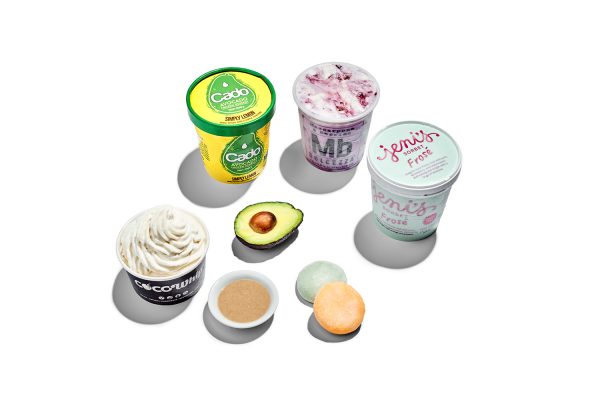 Beyond the Plate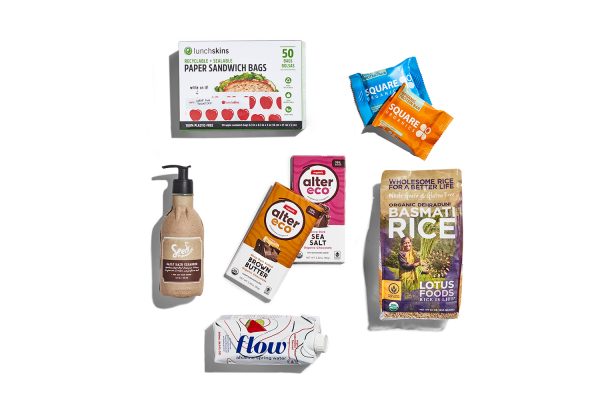 "Consumers are more socially conscious than ever, and they expect company values to reflect it," according to the SFA. By backing brands doing good, their purchasing power continues to hold food and beverage companies to higher standards for transparency, sustainability, and both animal and worker welfare.
Eco-Friendly Packaging
Mintel identified "evergreen consumption" as one of its top three global trends, extending the farm-to-fork view of sustainability to also include the bin, and "ideally, to rebirth as a new plant, ingredient, product, or package," the company explained in a press release.
Part of that means a heavier focus on recycling and eco-friendly packaging. As plastic straws and bags continue to fall out of favor, look for recyclable, strawless sipper lids (Whole Foods is setting up regional pilots); multi-use wraps made from beeswax or silicone alternatives; and upcycled options made from plant-based materials like tomato peels, kelp, or mushrooms.
For the People
The focus of socially conscious purchasing practices is also shifting to include not only the environment and animals, but people, too. This ensures inclusion in the workplace and fair treatment of the farmers, ranchers, and workers behind our food.
Some companies are extending the impact to greater communities: Whole Foods' Whole Planet Foundation, for instance, partners with suppliers such as Chobani, Frontier Co-op, and Naked Juice to provide microcredit loans to impoverished people in the places where they source their products, helping them become microentrepreneurs and raise themselves out of poverty.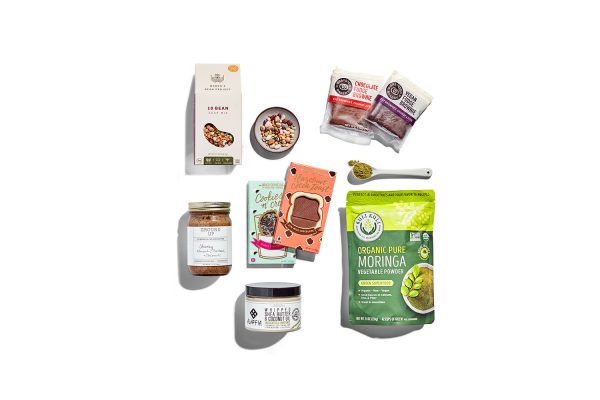 Global Tastes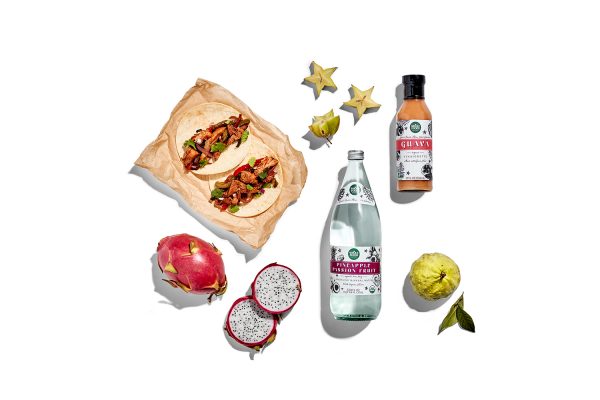 As cravings for deeper regional flavors grow, the SFA forecasts more attention on South Asia, Latin America, and especially Africa, with consumers eager to understand the differences between the continent's diverse regions. Standouts include ghee and ghee-based spreads; fonio, an ancient West African grain; biltong, a South African dried, cured meat similar to jerky; and ras el hanout, a heady North African spice blend.
Meanwhile, Whole Foods is betting on flavors from the Pacific Rim, including ingredients like longganisa (a Filipino pork sausage); funky shrimp paste; and tropical fruits such as guava, dragon fruit, and jackfruit (already a popular meat alternative, with its meaty, stringy texture lending itself especially well to dishes like barbecue pulled "pork").
Across restaurant menus, retail shelves, and home pantries, CCD Helmsman's Nielsen credited the growing interest in global cuisines to two complementary forces: For one, "I think we're now in an era where people are ready and eager to reclaim their heritage," she said, with chefs, artisans, and eaters reconnecting with their cultural roots and flaunting their traditional foods and flavors. On the other end, curious consumers—especially the millennial generation—are opening their minds and palates to discovering, learning about, and celebrating these myriad cultures and how the people within them eat.
"And with the advent of the internet and smartphones," Nielsen added, "people have access to information from everywhere, so things aren't so scary, as far as new flavors or new ingredients." All in all, "it's a very exciting time to be eating."