A clay artist who works in miniature is bringing nostalgic joy to the masses with her unique art. Crafting recognizable foods by hand, on an incredibly small scale, her mini-masterpieces make a maximal impact.
Cheronda Renee, 42, lives in Cocoa, Florida. She was watching a children's show with her son over 20 years ago when she was first struck by the magic of claymation.
"It made me curious," she told The Epoch Times. "The next day, I went to the craft store and found a miniature wooden hutch. I got it home and painted it. When I was done, I put it on a bookshelf and instantly saw a 'miniature hotel.'"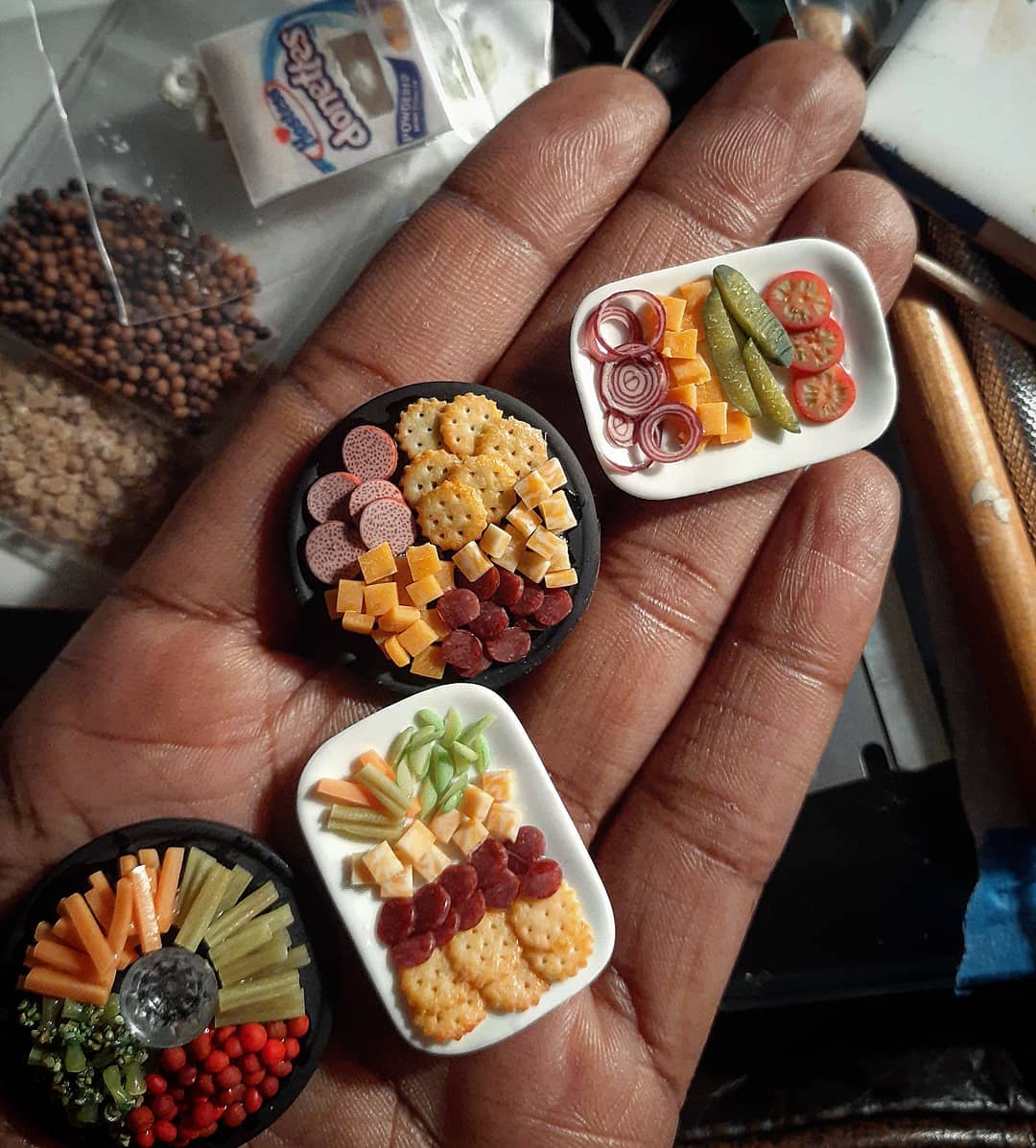 Cheronda made a couch and added it to the bookshelf. She kept going, and before long the shelf had become a fully-furnished dollhouse.
"After I was done, I looked at it and felt like it was missing something, so I made a few details and realized I was pretty good at it," Cheronda recalled.
Inspired to move on to foodstuffs, she started with a simple loaf of bread and soon found that crafting foods in miniature was uniquely satisfying.
The Floridian artist has been working with clay since her teenage years. Self-taught, her miniatures are made using Sculpey brand polymer clay and craft sand for texture, incorporating "additional mediums" as needed to make them as realistic-looking as possible.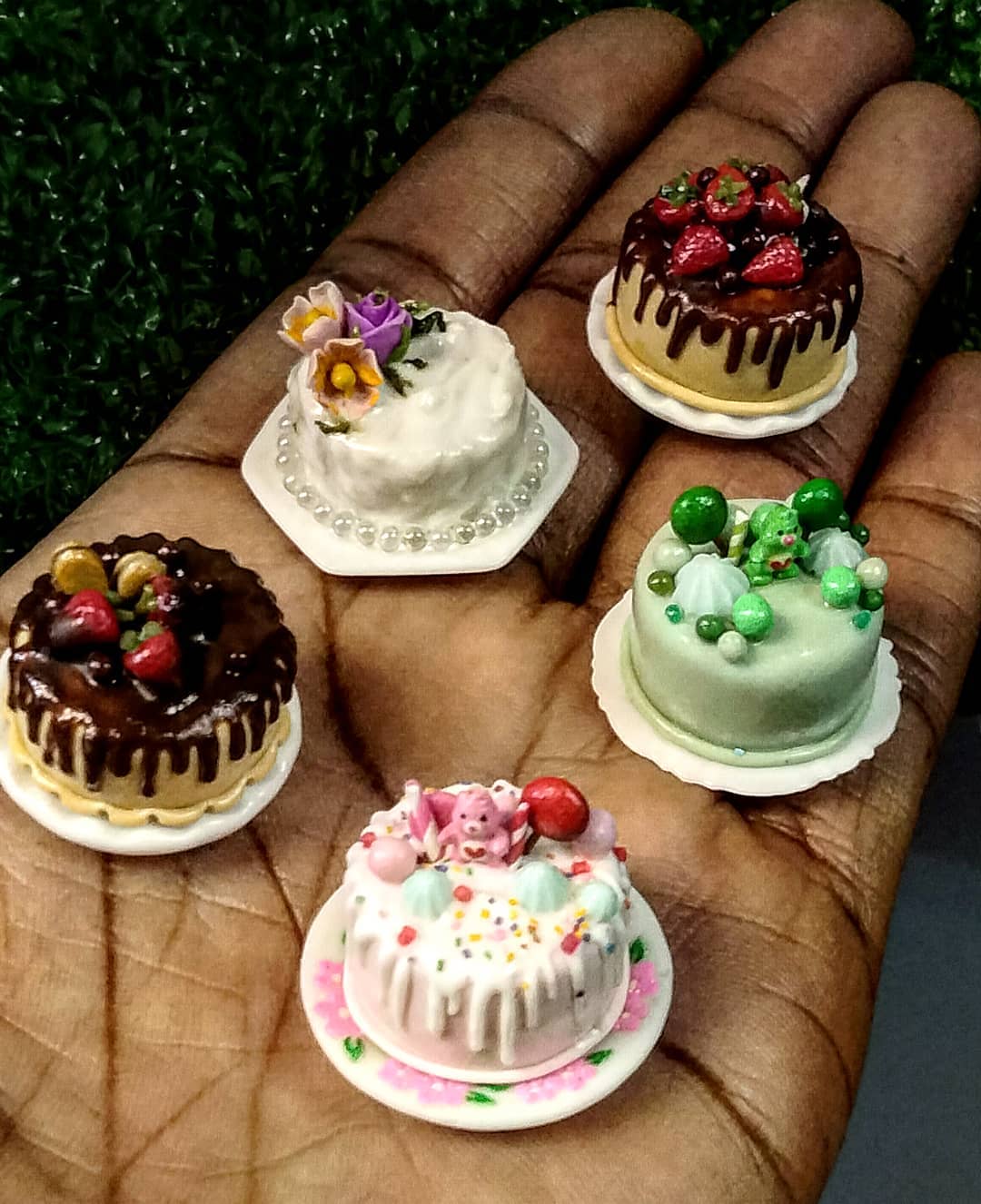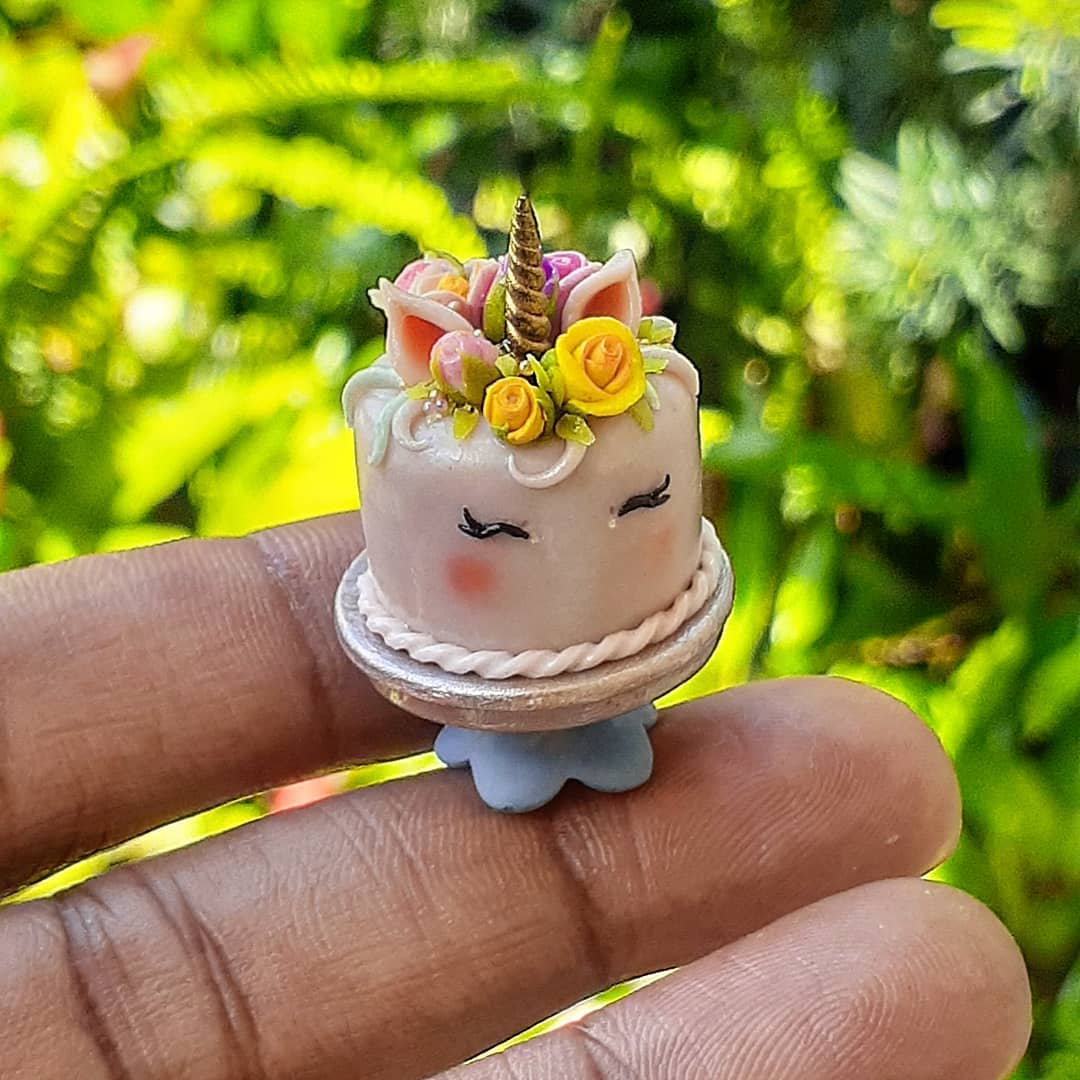 The time it takes Cheronda to finish her miniature artworks varies from piece to piece. She pre-prepares a lot of the smaller items, such as carrot and onion slices, so that when she's creating she can simply grab and use what she has already crafted.
"Miniatures come in a variety of scales, the one I exclusively create in is 1:12," she said. "My most common theme is foods but I have done many things in miniature. I only really use a real process when I do custom orders; I go random when I create my miniature foods."
In August, Cheronda shared her art with like minds by posting on the public Facebook page Home for Peculiar Artists; social media users liked, shared, and commented on her unique, handcrafted miniatures.
In a video tour of a completed dollhouse shared on Instagram, Cheronda shows off her handiwork from furniture to foodstuffs, to home decor, and even to miniature potted plants. She shares more of her work on Instagram and sells her work through Etsy.
(Courtesy of Cheronda Renee)
Engrossed by the process from the beginning to the end of every project, Cheronda says she rarely runs into obstacles. "One time in particular that I did have an issue, I just restarted the project and was delighted to get it right," she said.
As for the way others respond to her creations, the clay artist and mom says it's mostly positive.
"Some of the most interesting are when people get emotional; I love giving people the feeling of nostalgia," she said.
"I know it sounds cliché, but I would say, 'Do what you love.' It can happen," she added, offering her advice to others. "Also, never compare yourself; comparison is the thief of joy."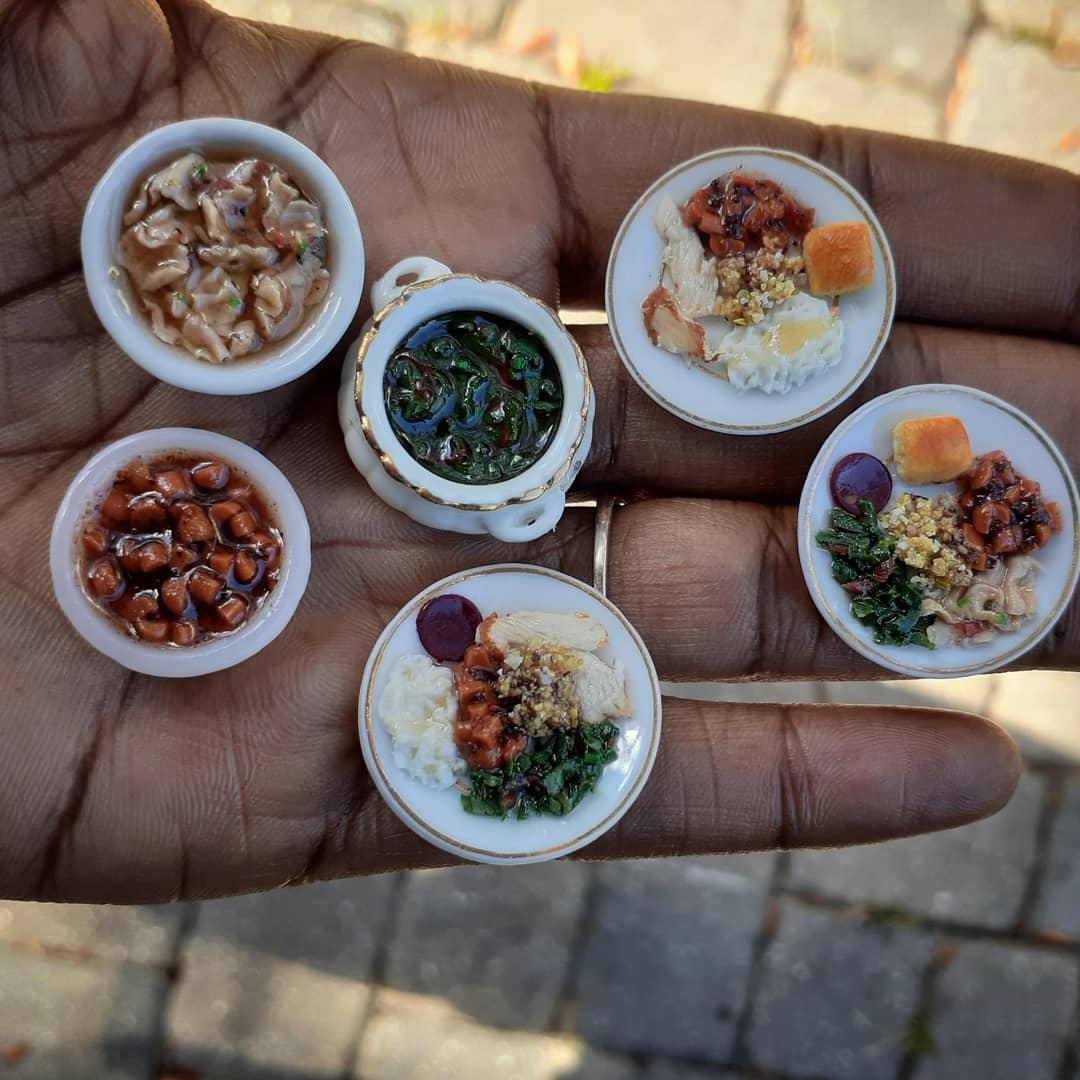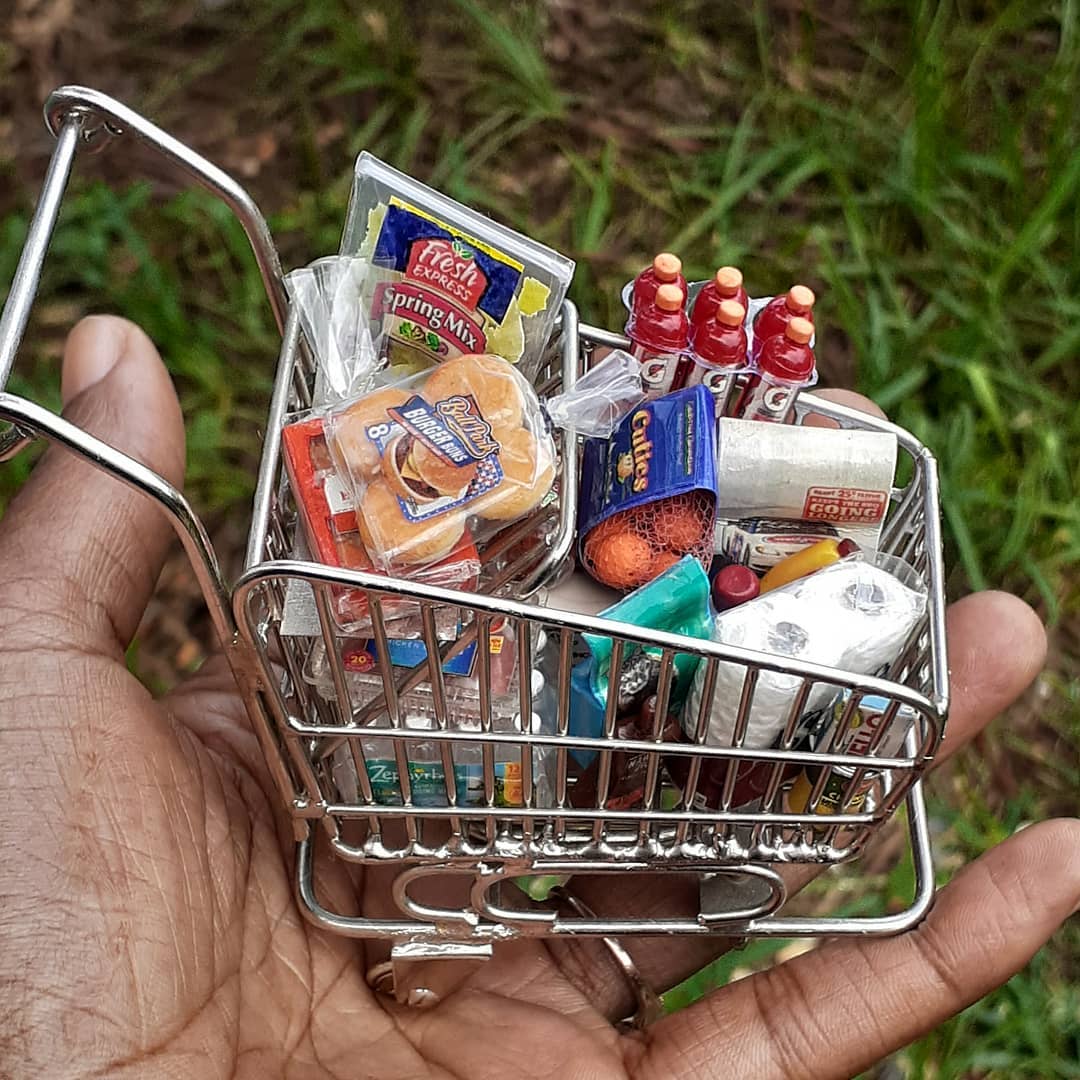 Share your stories with us at emg.inspired@epochtimes.com, and continue to get your daily dose of inspiration by signing up for the Epoch Inspired newsletter at TheEpochTimes.com/newsletter