Harvest your own farm-fresh veggies, treasure-hunt for wild mushrooms and berries, or bait and haul in your own Maine lobster—and then sit down to enjoy the literal fruits of your labor, in a chef-prepared, fine dining meal.
Such are the elevated source-to-plate experiences now offered across the United States and the globe. As the demand for locally sourced meals continues to rise, some destinations are responding by letting diners get involved with the sourcing themselves.
On the farm-to-table front, dining experiences are connecting people to farms and their farmers by bringing them on-site and even letting them pick their own produce. Forage-to-table is a growing spin on the trend. Meanwhile, a slew of waterfront hotels and seafood restaurants are offering "catch and cook" programs, where guests can fish for their own dinners and hand over fresh catches to the chef for expert preparation.
Keith Sarasin, the founder of New Hampshire-based company The Farmers Dinner, has noted significant movement in farm-to-table offerings, especially in the past six years.
"You see it's not good enough just to source lettuce anymore," Sarasin said. "Now people are saying, 'Hey, how can we not just support farms, but incorporate farms into our everyday life?"
He offers one answer: locally sourced, multi-course dinners hosted directly on farms across New England—often just feet away from where the meal's produce was picked. Ingredients are sourced primarily from the hosting farm or foraged from its surroundings; everything else comes from within 50 miles away. Each dinner is prefaced with a farm tour, and courses are punctuated by stories from the farmers.
Sarasin said The Farmers Dinner has grown tremendously since the company's start in 2012. Though they've been selling out events from the very beginning, they're now booking their weekly dinners into 2020.
Meanwhile, in Asheville, North Carolina, Alan Muskat takes the concept from cultivated to wild, leading groups on foraging tours to personally collect their own food. At the end of each three-hour excursion, Muskat offers a simple cooking demo and a unique forage-to-table option, in which participants can drop off their finds at a partner restaurant, which will use them to prepare a free appetizer with their meal—perhaps wild mushroom pizza, redbud pod tempura, or daylily flowers stuffed with wisteria sorbet.
His company, No Taste Like Home, has seen a steady increase in popularity, too. "We doubled in size three or four times over the last 10 years," Muskat said.
Reasons for growing interest are multifaceted: health concerns, sustainability efforts, and a desire to reconnect with nature among them.
"It goes along with people just wanting to be more in touch with where their food comes from," said Muskat.
And then, of course, it's also just more fun.
"But I think it's fun for those reasons," Muskat said. To him, foraging also nurtures a sense of independence and pride. "'Wow, I could survive on my own, like in the TV shows'—people can feel they're being empowered," he said.
"You go to a restaurant and someone else makes your food, someone else grows your food. This do-it-yourself thing in a way seems like we're going backward. But I think in a way it's recovering what we've lost. We need that experience."
Here are some destinations, both domestic and international, offering elevated source-to-plate experiences.
The Farmers Dinner, Nashua, New Hampshire (across New England)

Beautiful New England farms set the scene for The Farmers Dinner's elaborate, multicourse meals, prepared from all seasonal, locally sourced ingredients. At each dinner, a farm tour orients and educates guests before they settle down at a communal table, set among natural landscaping and adorned with freshly foraged flowers, to enjoy their meal. Each menu is curated to honor the hosting farm and that particular day; across the culinary team's 380-plus courses so far, they have never repeated a dish. TheFarmersDinner.com
No Taste Like Home, Asheville, North Carolina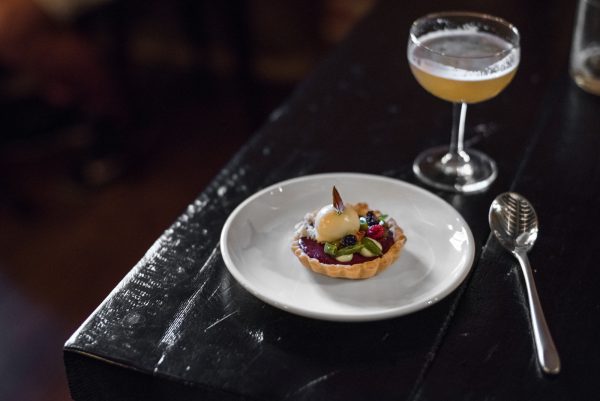 Founder Alan Muskat leads three-hour foraging tours through the lush and bountiful natural areas 15 to 45 minutes outside of downtown Asheville. Participants are schooled on foraging basics, then disperse to embark on their own scavenger hunts through the area, and finally reconvene for an identification workshop and cooking demo. Afterward, they can choose to dine at any of four award-winning Asheville restaurants for a free appetizer prepared with the finds of the day. NoTasteLikeHome.org
Tambo del Inka, Urubamba, Peru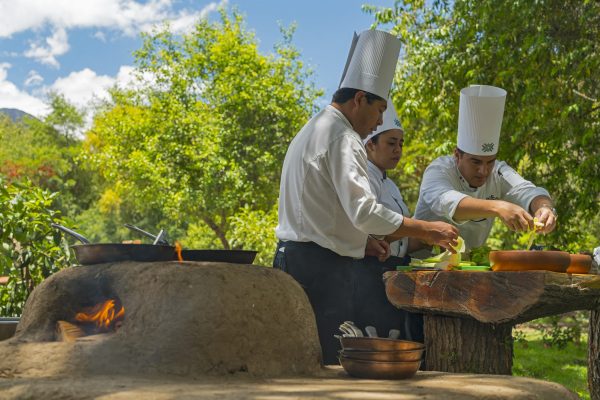 An interactive farm-to-table lunch at Tambo del Inka, a Luxury Collection resort, invites guests to celebrate the vibrant, nutrient-rich produce of the Valle Sagrado. "The appreciation of the earth and its bounty is rooted in Inca culture," said food and beverage manager Carlos Gutierrez. "At Tambo del Inka, the immersive harvesting and cooking experience is a one-of-a-kind window into history."
Under chef guidance, participants can harvest vegetables from the resort's organic farm, which grows everything from lettuce and tomatoes to Peruvian huacatay (black mint), and help wash, chop, and prepare them for fresh salads. Meanwhile, hotel staff will cook meats in a fogón, a traditional Andean oven. Guests can enjoy their meal with a view of the snowy peaks of the Andes, finished with a cup of tea steeped from fresh-picked herbs. TamboDelIncaResort.com
Eumelia Organic Agrotourism Farm & Guesthouse, Laconia, Greece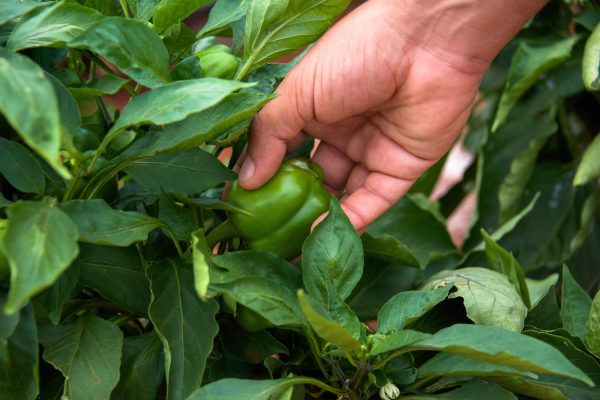 Guests at this agritourism resort stay at the organic farm owned by husband and wife Fragiskos Karelas and Marilena Karadima, surrounded by olive trees, herbs, and fruit and vegetable gardens. Among various other activities, Eumelia offers cooking classes that let guests harvest their own produce and cook alongside Karadima. Eumelia.com
The Tides Inn, Irvington, Virginia
A schooling on all things oystering awaits at The Tides Inn's Virginia Oyster Academy. The seasonal experience takes guests on an hour-long morning harvest excursion with a working Virginia waterman, followed by a culinary demo by the Inn's executive chef T.V. Flynn. Students will learn about the oyster's history and the ecosystem of the Chesapeake Bay, and get a taste of freshly dredged Rappahannock River oysters along the way. TidesInn.com
Inn by the Sea, Cape Elizabeth, Maine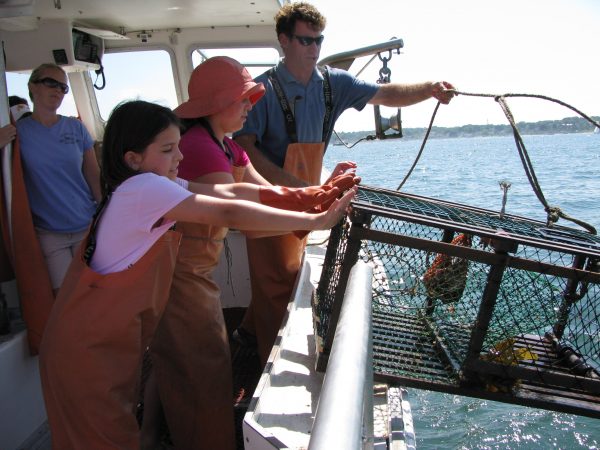 At the beachfront Inn by the Sea, the seasonal Maine Lobster Package takes four guests out to Casco Bay on a working lobster boat to catch a crustacean feast. Guided by a working fisherman, participants learn to bait and haul traps and measure their catches, while simultaneously getting a history lesson on the Maine lobster fishery and a sightseeing tour of the Portland harbor from the water. After the trip, guests can take their freshly caught lobsters to the Portland Lobster Company, across the dock, to be cooked up into a feast complete with sides. "It's such a quintessential Maine thing to do," said Rauni Kew, public relations manager at the Inn. The package is the Inn's most popular—"everybody loves it," she said. InnByTheSea.com
Hotel Viking, Newport, Rhode Island
In a collaboration between Hotel Viking and the Big Game Sport Fishing Fleet, guests can embark on private fishing charters with the Big Game Fleet and then enjoy their fresh catch back at the hotel's One Bellevue Restaurant. Executive chef Simone Ferrara prepares the fish to each guest's liking, with a tapas experience, a three-course dinner, or a family-style preparation—all featuring locally sourced ingredients. HotelViking.com
Wolf in the Fog, Tofino, British Columbia, Canada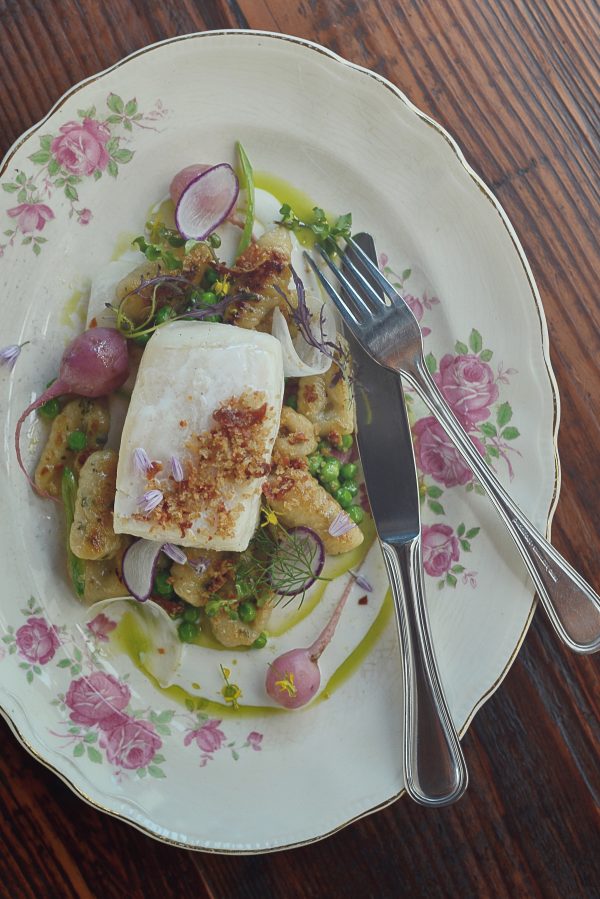 Fishing excursions led by Tofino 1st Class Fishing take visitors on half-day, one-day, two-day, or three-day trips on the island destination's surrounding waters. Back at the Wolf in the Fog restaurant, chef Nick Nutting and his team will curate an exclusive multicourse dinner with the bounty of the trip, including two to four appetizers, a main course, and a dessert. WolfInTheFog.com