Meet Chelsey Hibsch, the first woman in the United States Air Force to complete Army Ranger School.
She received her Ranger tab on Aug. 30, 2019, at the Army Ranger School graduation at Fort Benning, Georgia, after three phases of intense training in just 62 days. She has been a vocal ambassador for female presence in the U.S. military ever since.
Hibsch, from Attica in New York, had her Ranger tab pinned to her sleeve at graduation by her father, Paul, according to Daily Democrat. The tab can be worn on a graduate's uniform for the duration of their career.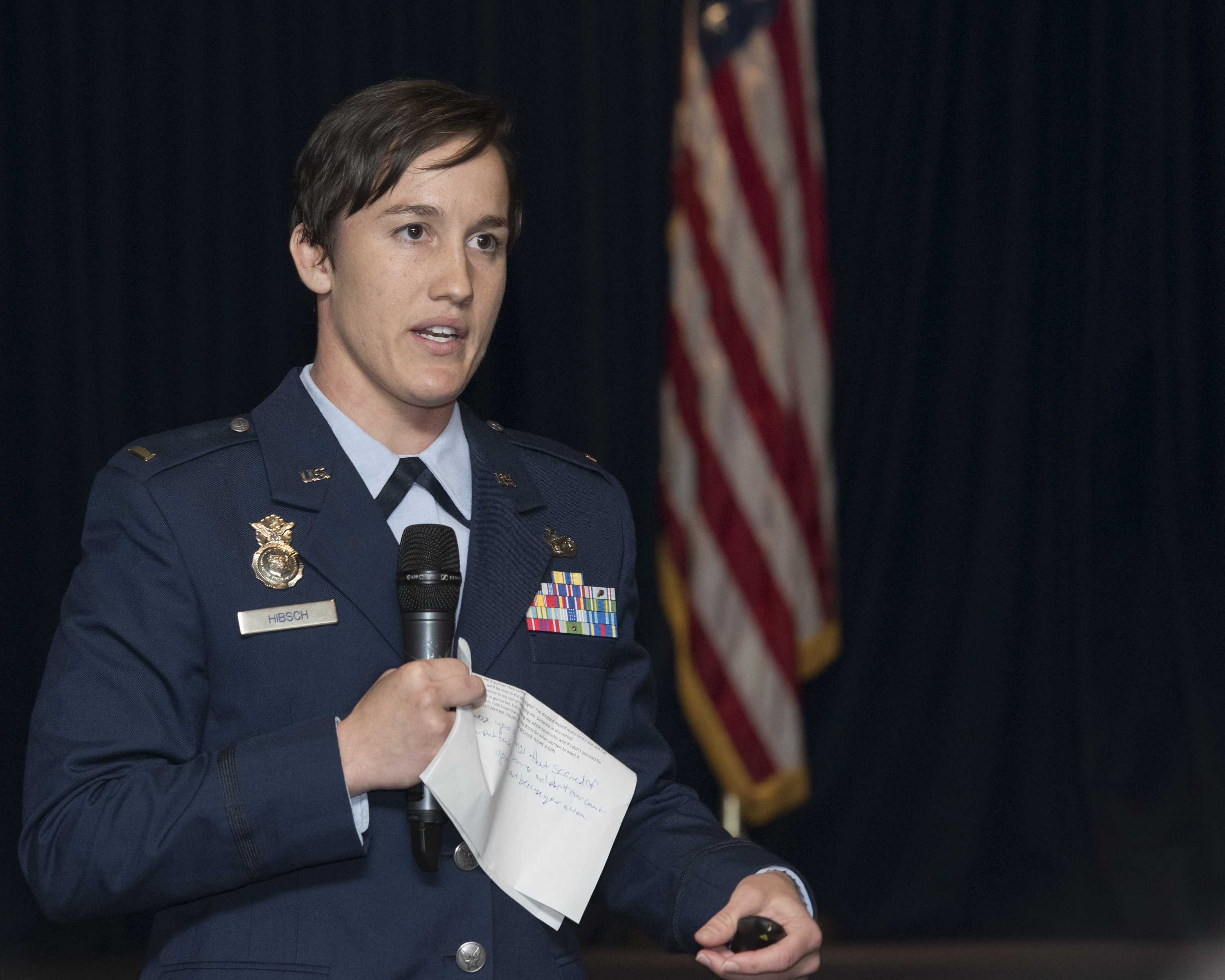 Hibsch maintained that her gender did not differentiate her from her peers. Ranger instructors "would just throw something at you, just to see if we could succeed," she said. "Everyone is treated just as unfairly to see how we'll come through."
Hibsch previously served with the 374th Security Forces Squadron at Yokota Air Base in Japan as an enlisted airman. Her career trajectory changed lanes after she attended the Air Force's Ranger assessment course, then she further refined her skills at the Tropic Lightning Academy at Schofield Barracks in Hawaii.
She soon discovered she was eligible for Army Ranger School.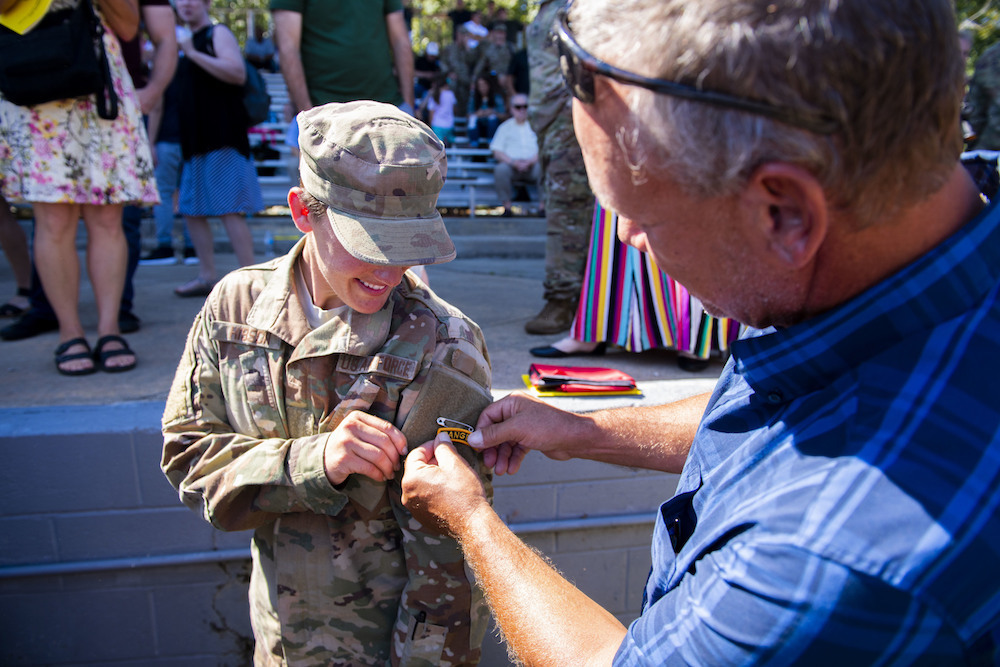 Hibsch described the assessment course as "an unmatched learning experience on leadership and followership," according to the Air Force Installation and Mission Support Center (AFIMSC). Hibsch gained an insight into what lay ahead at Army Ranger School by being challenged to harness her mental and physical faculties while hungry, tired, wet, cold, "and worse."
"Then," Hibsch added, "you have to lead a team of individuals feeling the exact same way."
According to Air Force Times, nearly 300 male airmen have earned the Ranger tab by completing the U.S. Army's notoriously challenging Ranger School leadership program since 1955. Only half of all candidates are said to satisfy the requirements to graduate.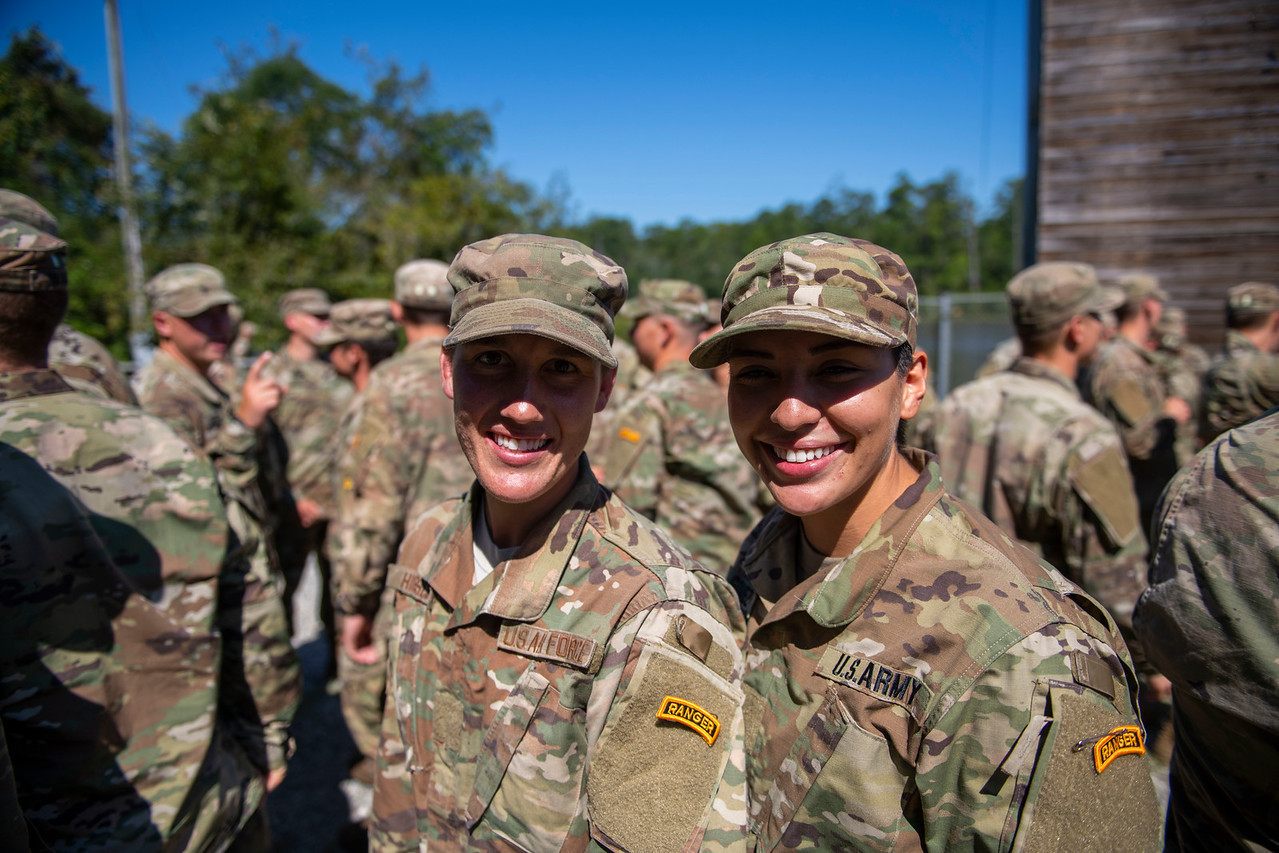 Women were excluded from the program for almost 60 years; Hibsch is a trailblazer.
"Ranger School is truly not for the weak or faint of heart," said Lieutenant Colonel Walter Sorensen, Chief of Training at the Air Force Security Forces Center. "It speaks well of all those who persevere to find that inner grit and motivation to push through all that Ranger School throws at them."
According to Sergeant First Class Jeremy Billings, Airborne Ranger and Training Brigade's public affairs officer, the Ranger School training program entails three distinct phases, known as "Fort Benning," "Mountain," and "Swamp."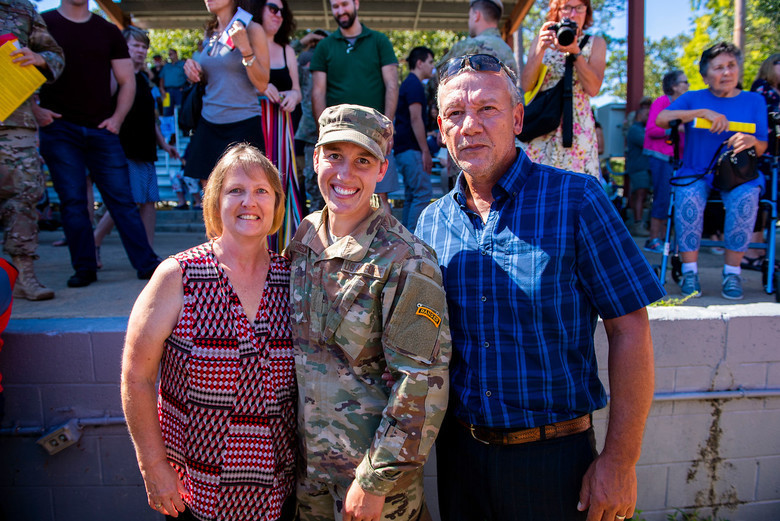 In the first phase, Billings explained, students undergo training in squad operations, ambush and recon missions, patrol base operations, strategy planning, and platoon operations. In the second and third phases, students hone and refine their skills at the platoon level.
"After these three phases," said Billings. "Ranger Students are proficient in leading squad and platoon dismounted operations around the clock in all climates and terrain."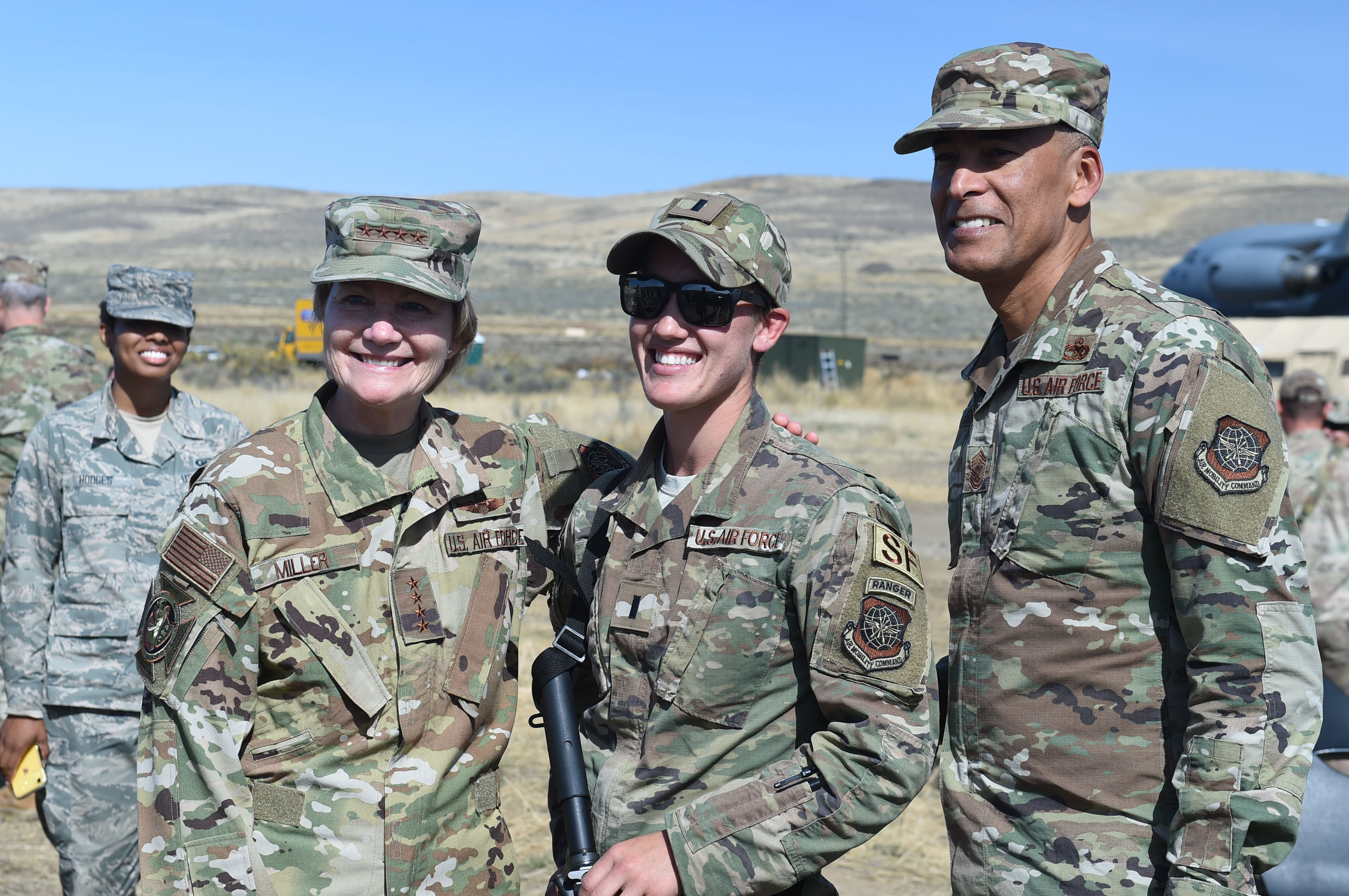 The attainment of a Ranger tab also entails responsibility. An Army Ranger's comrades, said Sorensen, look to Rangers for guidance when a mission becomes challenging.
While Hibsch is the first female Air Force airman to earn the tab, the very first women to graduate from Army Ranger School—two female Army soldiers—did so back in August 2015.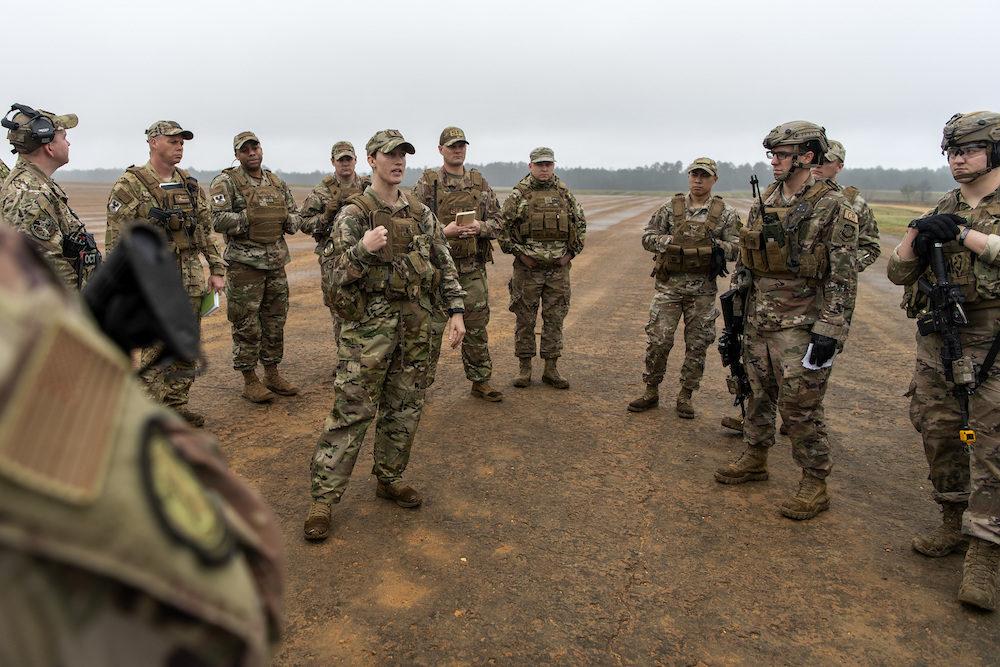 First Lieutenant Kristen Griest and Captain Shaye Lynne Haver both attended the U.S. Military Academy at West Point, New York. Both women enrolled in Army Ranger School after then-Secretary of Defense Ash Carter announced that women could apply for all positions in the military.
As of September 2019, Hibsch is serving as a security forces officer in the 821st Contingency Response Squadron at Travis Air Force Base in California.
"We're all incredibly proud of her," said Hibsch's commander, Air Force Colonel Douglas Jackson, Military.com reported, "but that's the kind of airmen we have in the Wing; folks who are self-starters, motivated, and blazing trails."
(Courtesy of Payton Fretwell and Adam Tucker, Fort Bennington Public Affairs via DVIDSHUB)
Hibsch told Daily Democrat that several women had approached her to ask for advice on succeeding in military professions. "They usually tell me something that they're afraid of," Hibsch explained. "I tell them, 'Don't be afraid to succeed.'"
"Even if you don't make it," Hibsch advised, "you've learned a lot about yourself."