An African American mother-daughter duo has made history by graduating from medical school together. In added synchronicity, both of them were also matched to the same hospital system to complete their residencies.
Dr. Cynthia Kudji Sylvester, 49, and her daughter, Dr. Jasmine Kudji, 26, were both offered placements at Louisiana State University Health campuses, reports UMHS. Cynthia is pursuing family medicine at LSU Lafayette while Jasmine is focusing on general surgery at LSU New Orleans; both begin their residencies on July 1, 2020.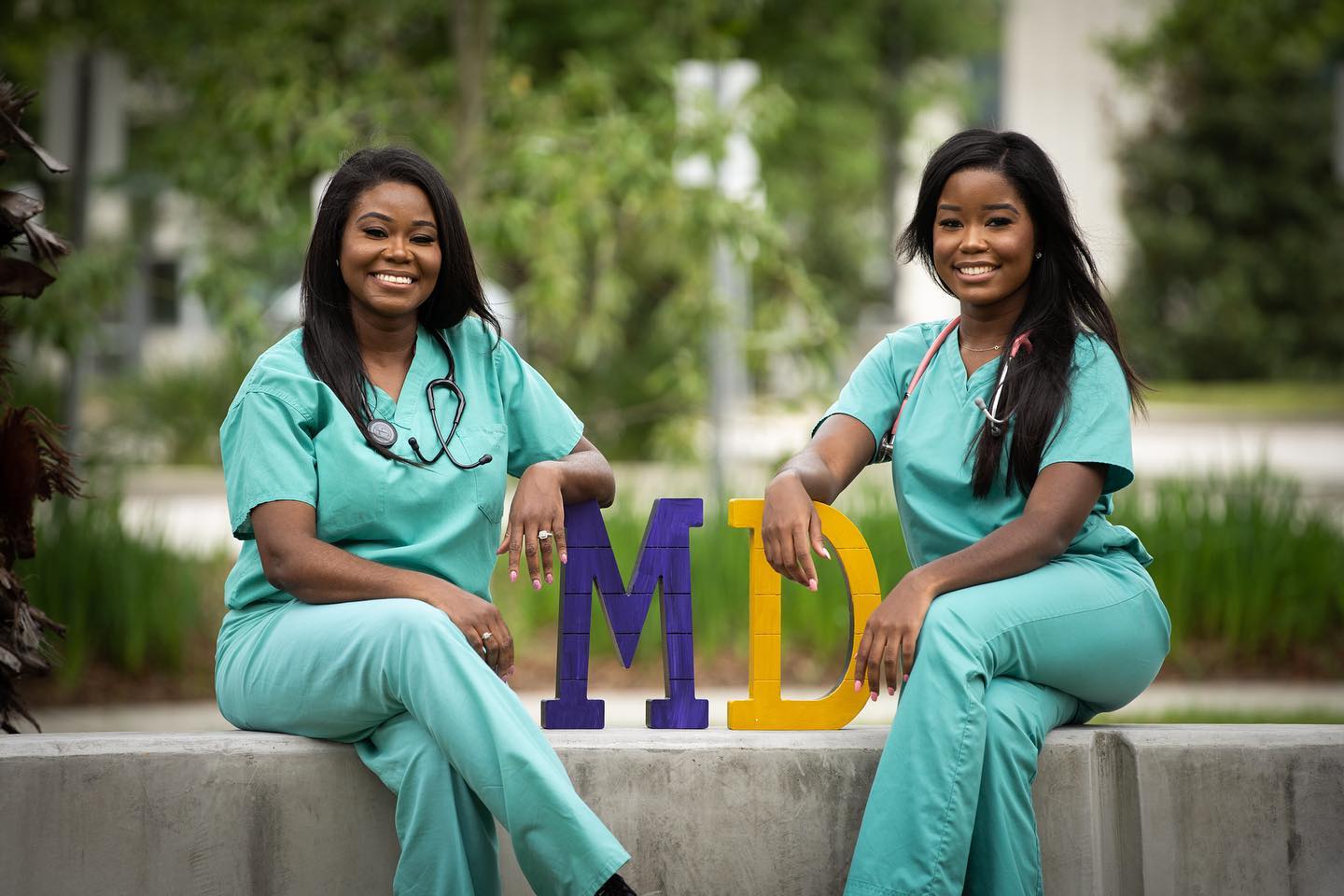 "This is a time when physicians can be leaders … make a difference in people's lives," Cynthia told NBC News, speaking of the heightened global need for medics in the wake of the pandemic that has enveloped the world.
"I'm glad I'll get to do something that people need now more than ever with my daughter," she said.
Jasmine described finding out that she and her mom had placed together at LSU Health as "one of the best moments" of her life so far. "Our life has never been planned," she said, "and you never know what's going to happen."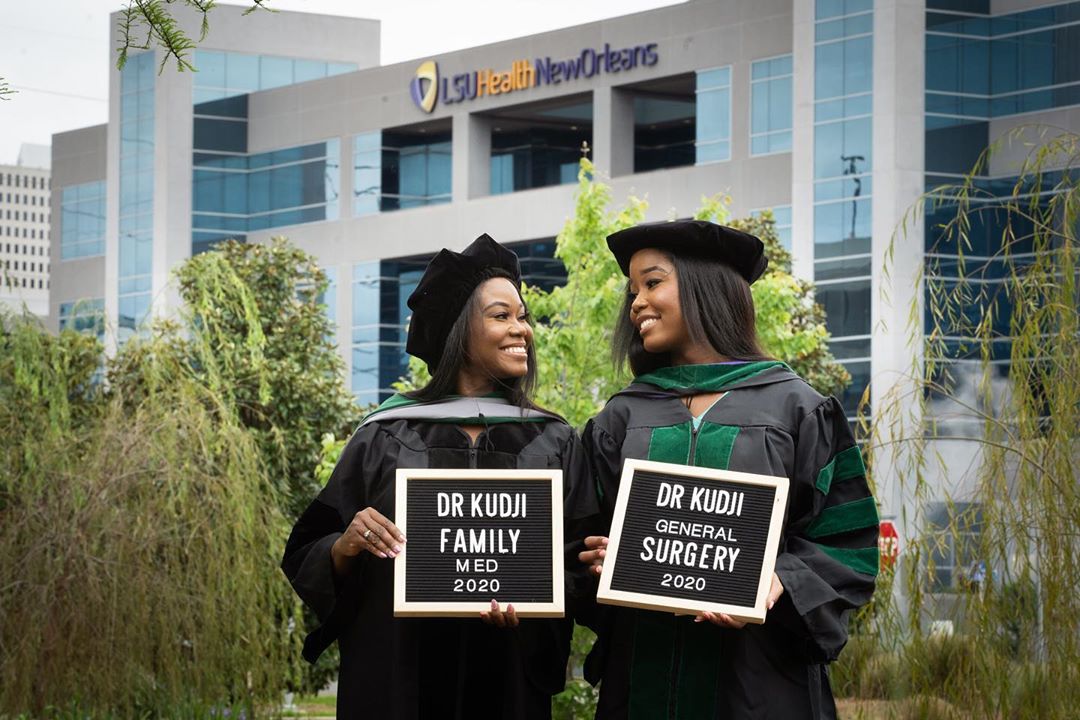 Cynthia immigrated to the United States with her family from Ghana, West Africa, at the age of 2. She was inspired to pursue medicine on a trip back home when she went to visit some relatives with her mom. At that time, an encounter with a young mother who had approached them to help her sick child made her witness the lack of health care facilities.
"Seeing that disparity really, it shook me, you know, and it made me want to do something about it," Cynthia explained in a joint interview with her daughter on TODAY. Cynthia decided then and there to train as a doctor.
However, as a senior at Tulane University in New Orleans, Cynthia became pregnant with her daughter and put her plans on ice. "I needed a job," she explained. "I needed to bring in an income."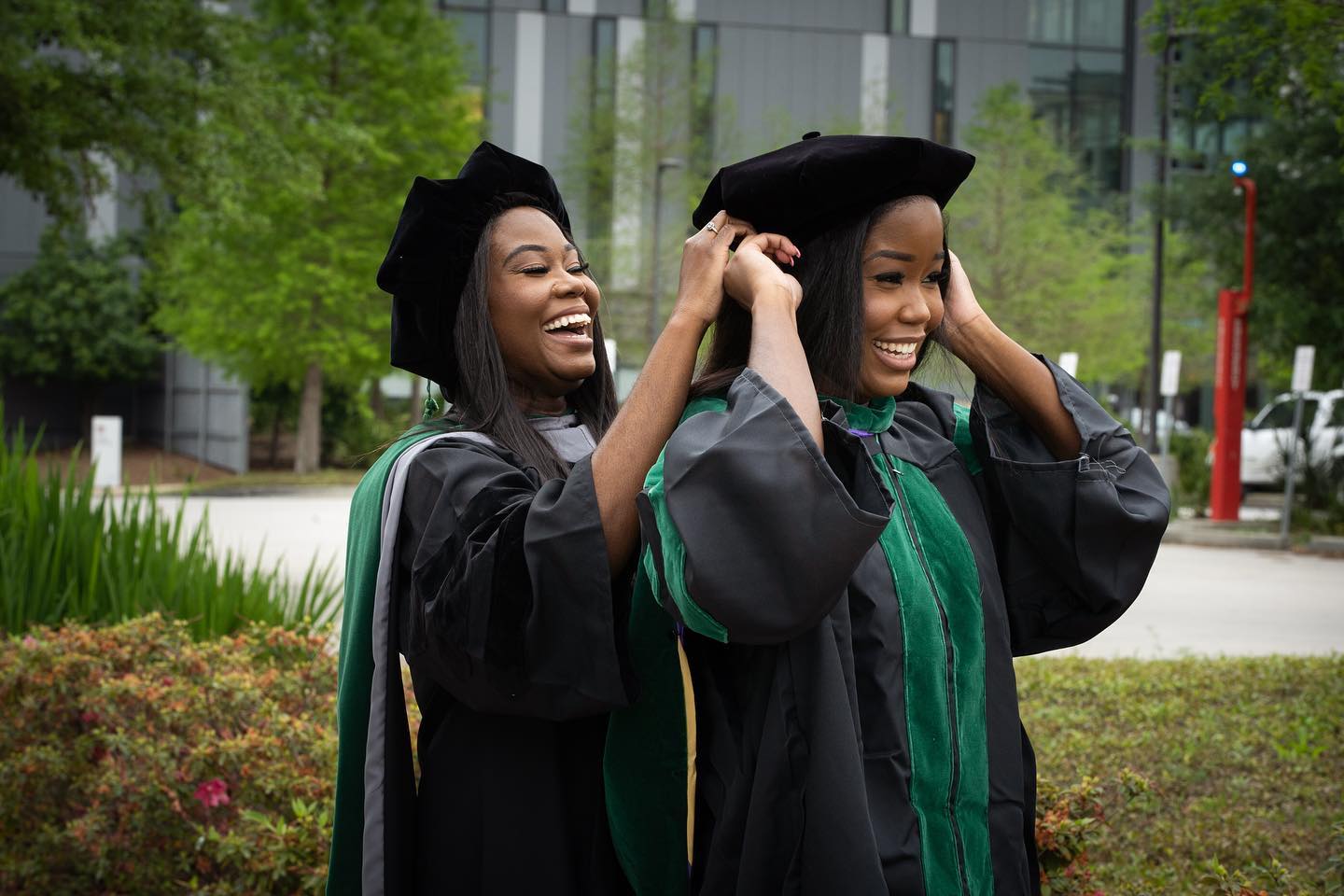 The new mom then attended William Carey University for nursing school and later went on to Loyola University to earn a master's of science in nursing. She then worked as a registered nurse and nurse practitioner for almost a decade. But a nagging sense of imperative convinced her to revisit her original ambition to become a doctor.
Meanwhile, Jasmine grew up inspired by her mom to pursue her own career in medicine. "Growing up, I saw that being a physician was a position of service, and I really valued that," she told NBC. "I could see myself doing that from a young age."
Jasmine took premed classes at LSU before enrolling in the university's School of Medicine in 2015. Cynthia enrolled at the University of Medicine and Health Sciences on the Caribbean island of St. Kitts.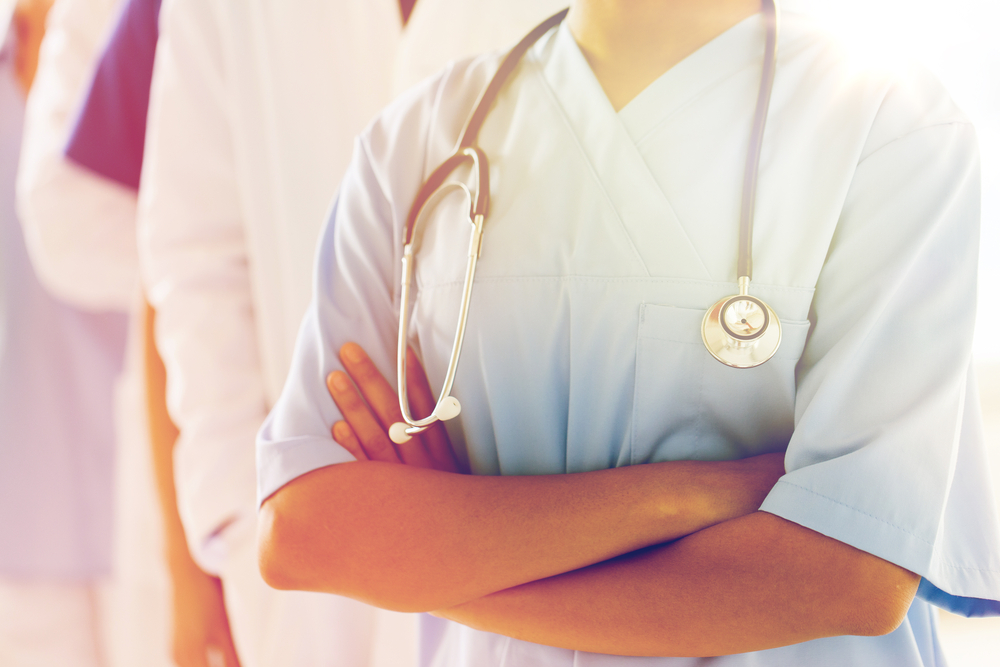 The tight-knit mother-daughter duo found myriad ways to support one another at their time in medical school—including video calls and sharing case studies—despite their prolonged separation. For Cynthia, medical school was a balancing act between her roles as a mom and as a student.
"I was still Jasmine's mom," Cynthia told The UMHS Endeavour. "So, if she needed something financially or she needed someone, I still had to be there as mom regardless of whether I was in medical school or not."
People often have mistaken the two to be sisters as they look so young.
"I always tell people we laugh together, we study together, we cry together," Jasmine shared. "I think medical school is one of those experiences that you don't truly understand until you're in it."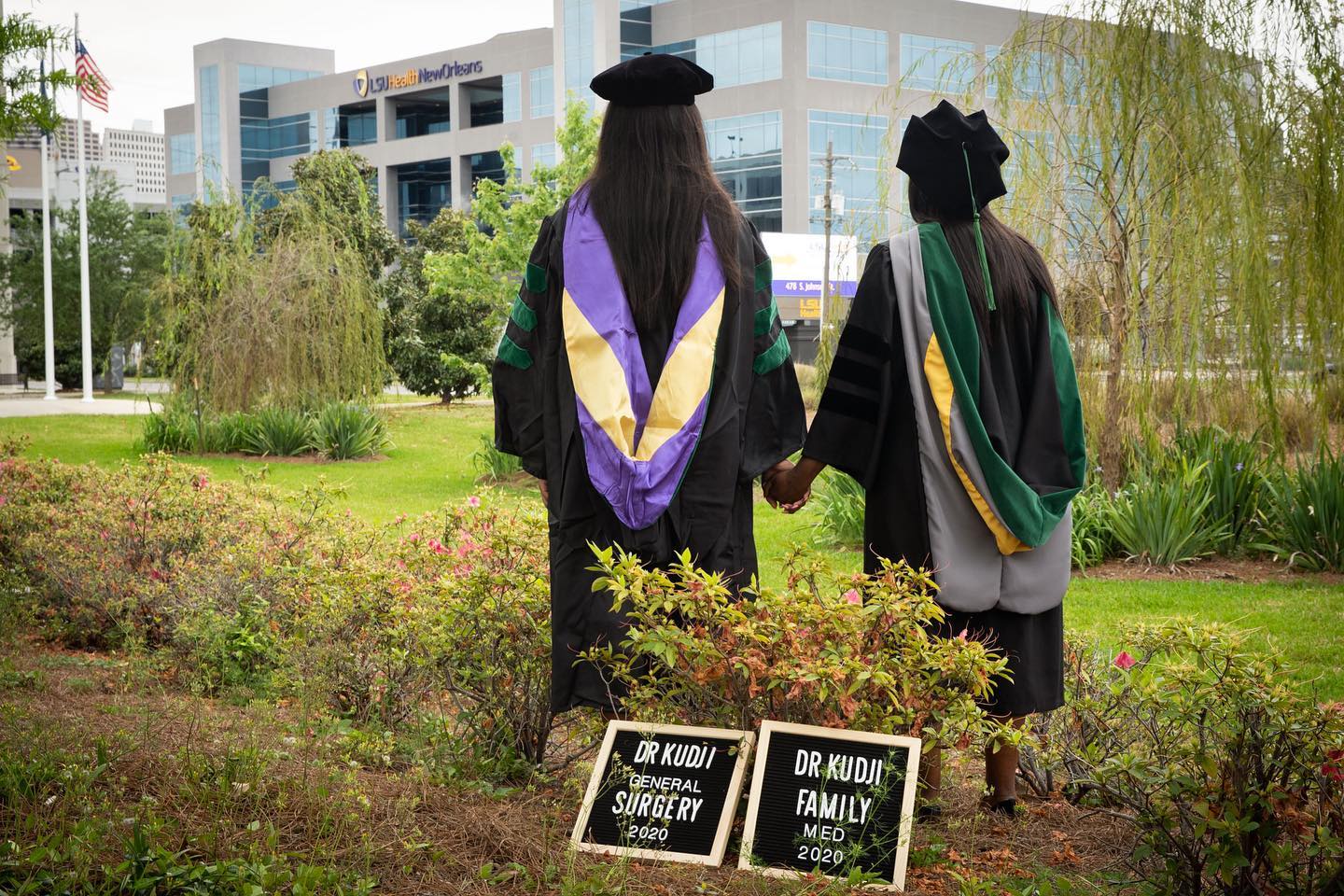 The pair, freshly graduated, is now keen to represent other African American women in the medical field.
A 2019 report from the Association of American Medical Colleges claimed that only 5 percent of doctors in the United States identify as black or African American as of 2019. However, black Americans made up 13.4 percent of the U.S. population on the 2019 Census.
In response to this disparity and to encourage other black women to follow their dreams, Cynthia and Jasmine started a blog together, "The M.D. Life," to share their journey with others.
"Representation matters," Cynthia told Today. "It's not often that I see people that look like me in my field, so that's why it's so important to us to make sure that we do show our faces and spread our story."
We would love to hear your stories! You can share them with us at emg.inspired@epochtimes.nyc.