A DIY-novice discovered a love for renovating during an 18-month project dedicated to building his dream home.
From a drab, freezing bungalow to a luxury home, James Stuart's dream came to fruition, allowing him to share what he has learned.
Stuart, a firefighter of 15 years and trophy-winning bodybuilder, claims his love for renovation has inspired a new career.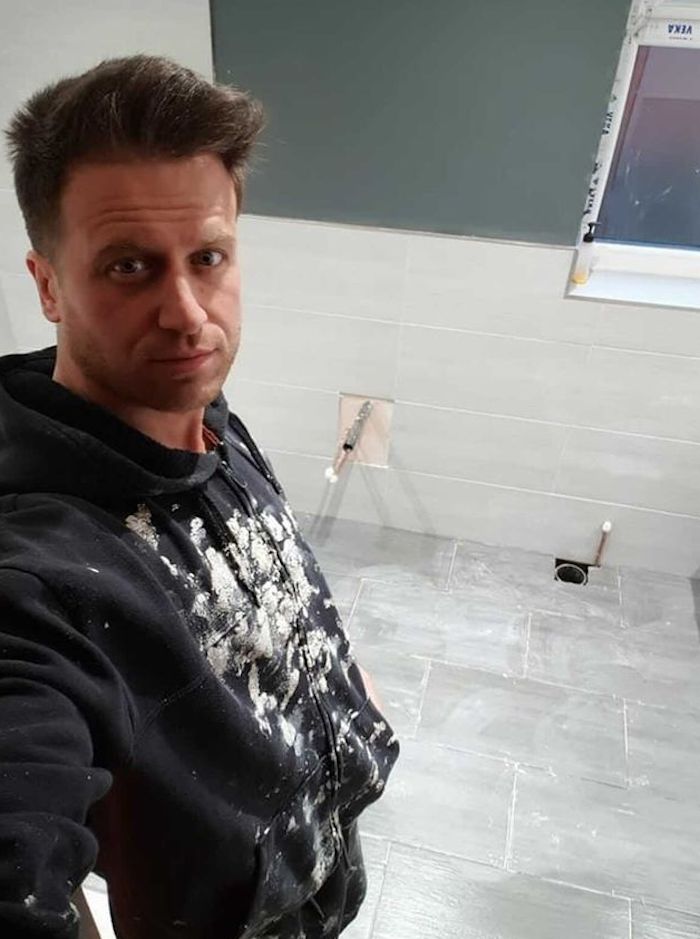 Stuart, 37, lived in the bare bones of the 1950s bungalow in the English town of Wakefield, West Yorkshire, with no creature comforts as he rebuilt the home around him. Yet the completed project's huge valuation made it all worthwhile.
He was initially overwhelmed by the task ahead.
"When I moved in, it didn't even have a gas connection," Stuart told the Mirror.
"I lived in the house the whole way through it, had no lights, no bed, and had to use a microwave for food and a small heater for warmth."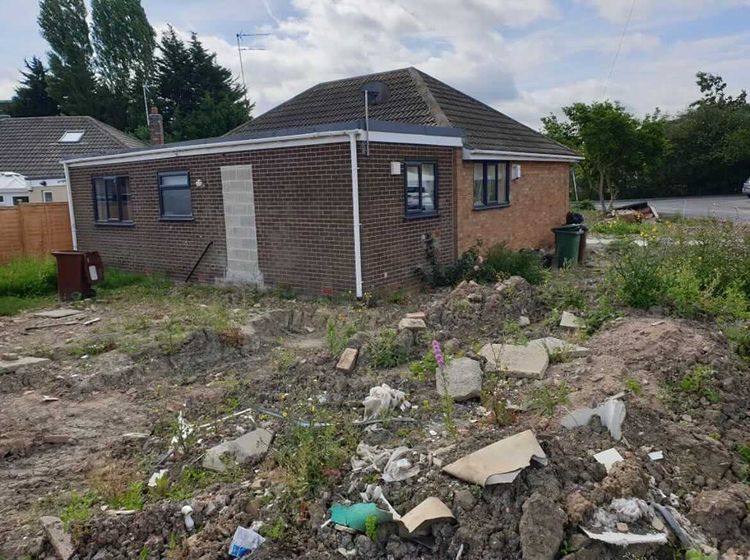 Stuart took hot showers at the fire station and ate hot meals at his mother's house. "I wasn't really sure where I was going with it," he told the outlet.
After traveling through Australia and South East Asia at the age of 31, Stuart returned to England to resume his career with West Yorkshire Fire and Rescue Service in Wakefield. Renovating a home was a long-held dream.
"I got into my mid-thirties and decided everything I'm going to do—let's do it. No time to waste," he said.

The three-bedroom detached bungalow on a large plot was owned by an elderly couple before Stuart stepped in, the Mirror reported.
Stripping the structure back to its walls, Stuart ripped out the windows, replaced all fittings, knocked two bedrooms into one, extended the bathroom into the hallway, and updated the decor.
He also added modern, luxury features such as a bespoke fitted television with bio-ethanol fire beneath, surround-sound speakers in the ceiling, and a bed swing in the newly landscaped garden.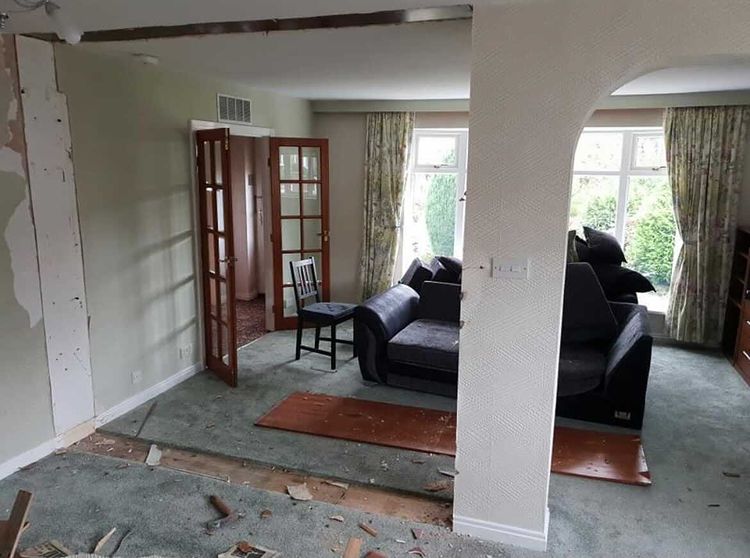 "It was quite a lonely process," he told the outlet.
"When you are living on a building site, you are freezing cold, you can't see your mates, can't have a day off, can't cook yourself a nice meal, you don't get to relax in a nice warm house."
Stuart lost weight, channeling all his energy into the renovation. But "if you put yourself through it," he said, "good things will come."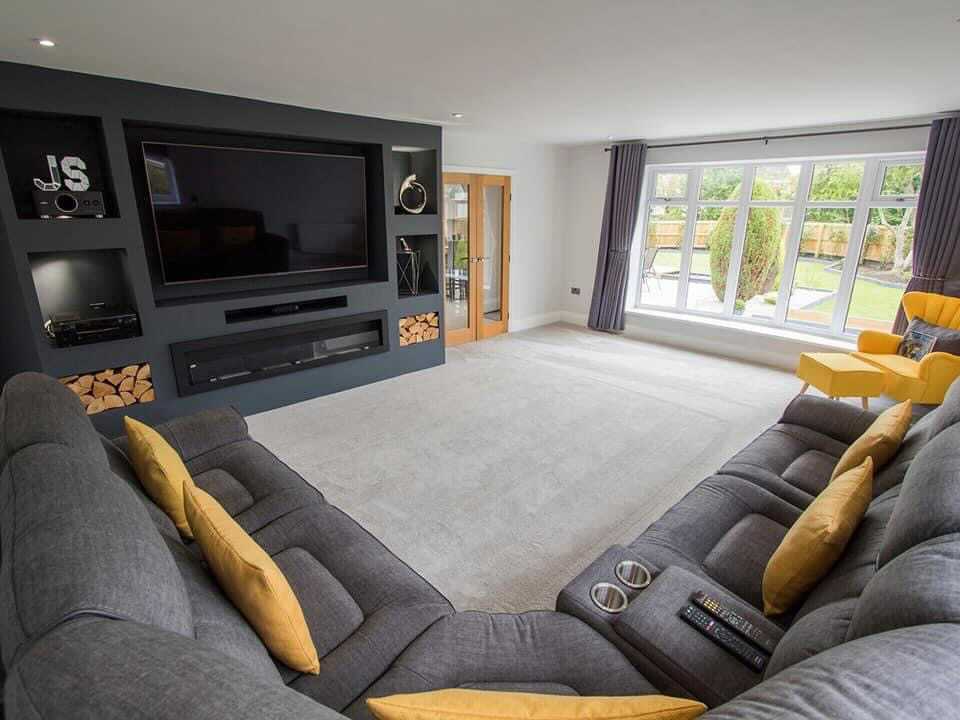 Stuart initially planned to live in the renovated home himself. But after realizing how much value he had added to the property, he decided to sell.
He had purchased the home for 190,000 pounds (approx. US$265,000) and spent around 70,000 pounds (approx. US$97,000) on renovations. The finished home is now valued at around 400,000 pounds (approx. $558,000), reported the Mirror.
"I could have found a new career," he said. "Having finished this one I want to look at the next one, and see where I can go with it."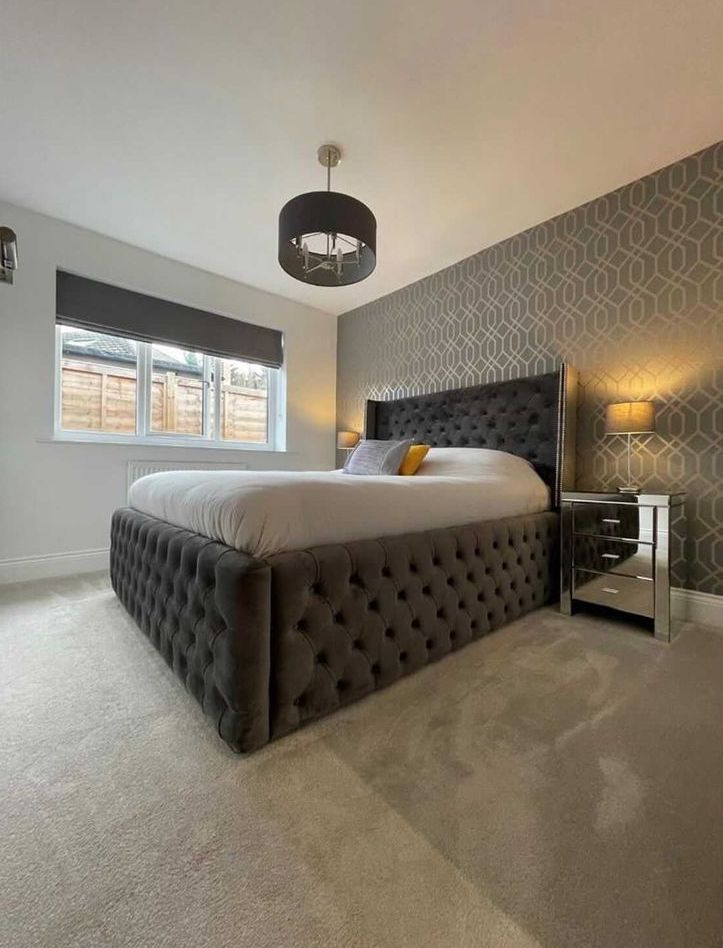 With 18 months of renovation experience under his belt, Stuart has four pieces of advice for other budding fixer-upper renovators.
He advised not to get a team to do the entire work and to look for the materials yourself and get competitive rates.
"Pay traders on a day rate rather than letting them charge you thousands … Try to learn the skills yourself," he said, adding that the key area is to budget wisely.
"My initial budget of £25,000 [approx. US$34,000] was tripled," he told the outlet. "Everything takes longer and is harder than expected."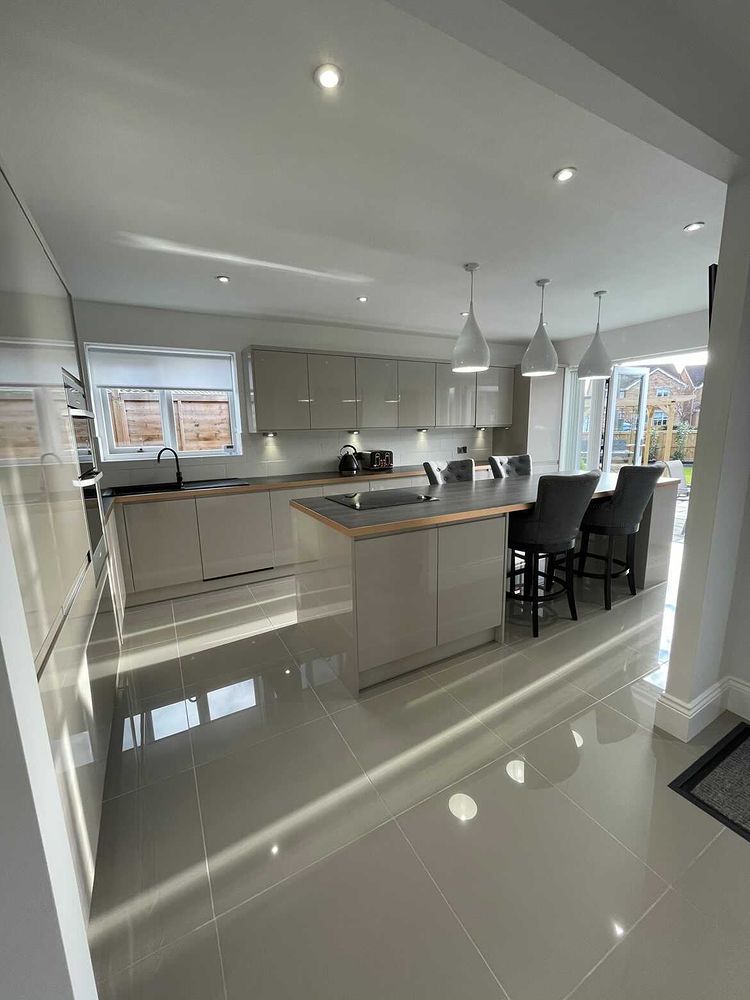 Stuart added that good contacts are essential.
"One of my neighbors is a retired joiner, and he is now like my dad," he said.
"We fitted the kitchen and the garden together. I'm probably going to go round his house for Christmas dinner now!"
Reflecting on the project on Instagram, Stuart posted, "Designing and working on this place has been unbelievable … I'll be devastated to leave, yes, but not for the house, but the neighbors I now class as family."
As Stuart looks ahead to the next, bigger-scale renovation project, his neighbors admire his handiwork.
"You get a lot of passers-by who stop while walking past because it has transformed so much," he told the Mirror.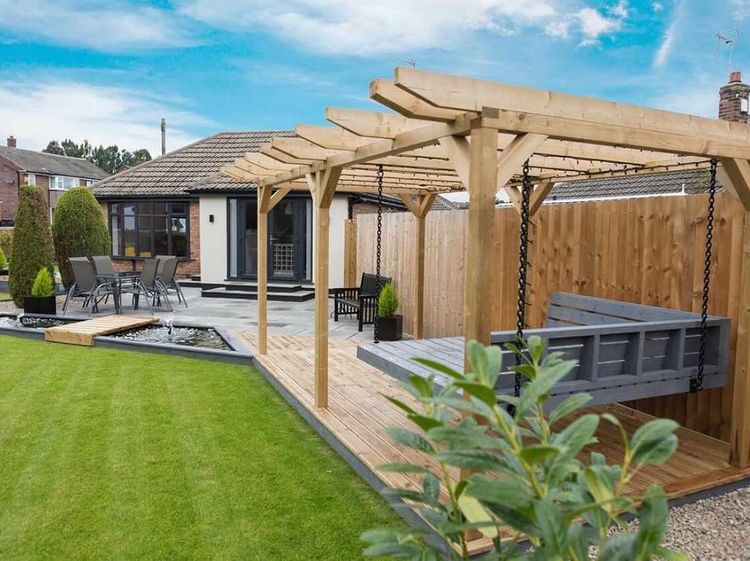 Share your stories with us at emg.inspired@epochtimes.com, and continue to get your daily dose of inspiration by signing up for the Epoch Inspired Newsletter at TheEpochTimes.com/newsletter