Financial Planner Liked Spirituality of Shen Yun Performing Arts Presentation
April 6, 2014 11:46 am Last Updated: April 6, 2014 1:01 pm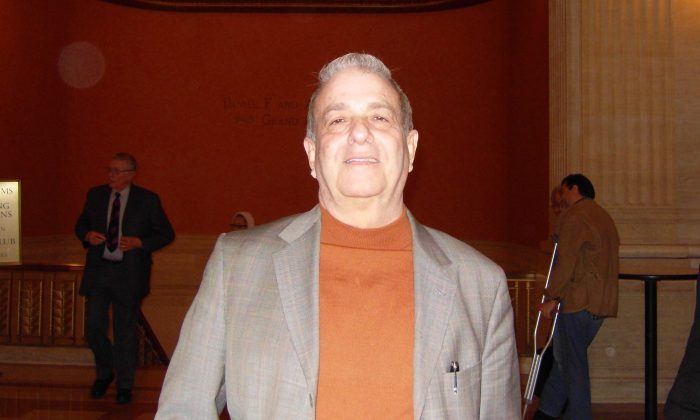 CHICAGO—Peter Noda, president of NASA Financial Services Inc., was at the Civic Opera House in Chicago to see Shen Yun Performing Arts' matinee appearance on Saturday, April 5.
Mr. Noda, a prominent business man in Chicago, was glad he saw the show before it finished. 
Chicago Mayor Richard Daley and State Representative Edgar Lopez recognized Mr. Noda's discipline in maintaining law compliance and customer service in administrating his NASA Financial. Mr. Noda runs a radio program with financial advice, has served on advisory boards, and was key in establishing a police patrol on bikes in Chicago.
Shen Yun Performing Arts was established in 2006 to revive the Chinese culture through dance stories choreographed to a philharmonic orchestra which combines Chinese and Western instruments.
Mr. Noda said the performance was excellent. He learned from the show that it cannot be seen in China today and expressed regret for this situation, saying, "More people should take advantage and come, it's very nice."
Shen Yun presents stories from antiquity as well as presenting stories of courage from China today. 
Mr. Noda felt that it's a shame Chinese people miss out on the performance. He then expressed a common but incorrect belief about modern China, "I thought they had more freedom over there."
Shen Yun's website explains why it cannot perform the traditional arts it showcases in their country of origin. The Chinese Communist Party, with its Marxist-atheist ideology, holds that people must "fight with heaven, fight with earth, fight with each other," and focuses on "class struggle." 
Since the Chinese Communist Party came to power in 1949 by violent revolution, "class struggle" has been one of its defining doctrines.
Mr. Noda felt the beginning and end of the show nicely summed up the story of reviving the beauty and order of the traditional Chinese heritage.
"I think that gives a lot" he said. "Everything was absolutely, very good. I will tell you, the music;
it's very relaxing, extremely relaxing. The cast did an excellent job. I enjoyed it very much."
Reporting by Michelle Chen and Judy Shakespear
New York-based Shen Yun Performing Arts has four touring companies that perform simultaneously around the world. For more information, visit Shen Yun Performing Arts. 
The Epoch Times considers Shen Yun Performing Arts the significant cultural event of our time. We have proudly covered audience reactions since Shen Yun's inception in 2006.