R | 1h 54min | Drama, Crime, Thriller | 10 December 2021 (USA)Although she made her big screen debut in 1987, Sandra Bullock didn't appear on anyone's radar until playing the co-lead in "Speed" from 1994. Almost instantly she became the new industry "It" girl and began getting offers that at the time were going to the likes of Meg Ryan and Julia Roberts.
As with all younger female performers throughout the years, Bullock's stay at the top of the heap came with a shelf life which pretty much expired in 2009 with "The Blind Side," despite winning her only Oscar for the performance. Although still "bankable" ("Gravity" from 2013 remains the highest grossing of her career), the parts grew less glamorous and more matronly.
Bullock's Rom-Com fan Base Might Not Be Pleased
"The Unforgivable," the 12th film Bullock has starred in and produced, is not a movie the majority of her long-established fan base will likely appreciate or wish to see, although it is arguably her best performance in the best movie of her career. Appearing without make-up and smiling just once, Bullock plays Ruth, a convict attempting to rebuild her life after spending 20 years in jail for committing murder.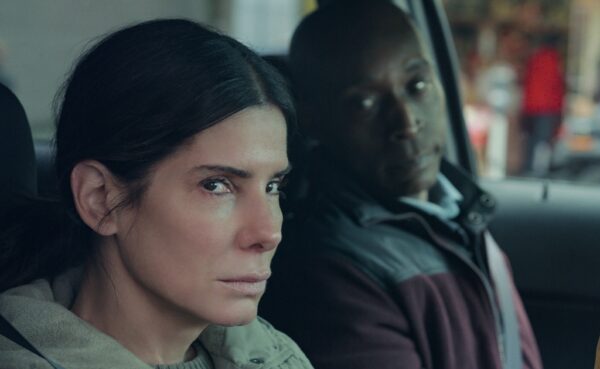 Based on the 2009 British TV mini-series "Unforgiven" written by Sally Wainwright, the movie faces the almost insurmountable task of getting the audience to root for a convicted killer who shows no signs of remorse and seems intent on violating multiple terms of her parole.
Had "The Unforgivable" been told in the chronological order of events, it would have been a far different and almost certainly less effective and engrossing movie. Well over half of it is presented in flashback. It's framing device far too many filmmakers use to patch up sub-par screenplays, but that is not the case here.
Co-writers Peter Craig (the upcoming "The Batman"), Hillary Seitz, and Courtenay Miles often repeat specific scenes with details added or removed, not for the purpose of confusing or disorienting the viewer, but rather to provide differing perspectives of events. Perception is everything here and if you blink at the wrong time you'll be lost. The film rewards attentive viewers but isn't as kind to casual audience members.
Juggling all of this with the assured hand of an old pro is the German-born director Nora Fingscheidt. "The Unforgivable" is her sophomore feature effort as well as her English language debut. Fingscheidt either speaks fluent English or has a very talented interpreter because there is an above average amount of dialogue in the screenplay with lots of attention spent on tone and inflection.
The problem with reviewing a movie like this is going into details of the plot mostly because the twists and turns begin right out of the gate. What might better serve you, the reader, is to describe some of the characters instead.
A Dream-Team Supporting Cast
Rob Morgan ("Marvel" character Turk Barrett) appears as Cross, Ruth's unwavering parole officer who, for understandable reasons, seems to want her to slip up and get sent back to the slammer. Bearing a close resemblance in look and style to Don Cheadle, Morgan's Cross is the most conflicted character in the film, as he eventually realizes the truth about Ruth.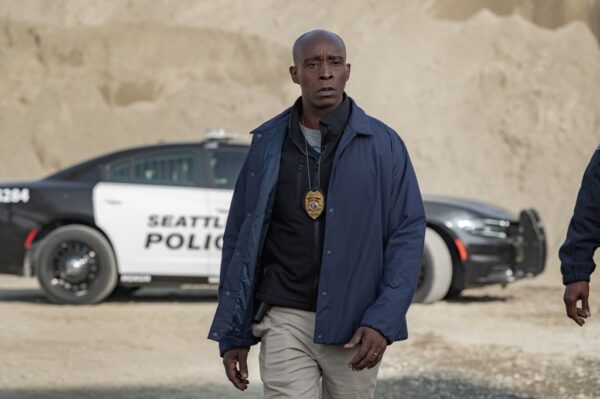 Able to read a phone book and make it sound interesting, Vincent D'Onofrio plays Ruth's reluctant attorney John and takes the gig more out of morbid curiosity than concern. This doesn't sit well with John's wife Liz (Viola Davis) whose initial empathy regarding Ruth slips into misplaced acrimony.
Showing up as Ruth's co-worker and possible love interest is John Bernthal ("The Many Saints of Newark") as Blake, a guy who talks too much and is too judgmental for his own good. A pair of brothers (Tom Guiry and Andrew Francis) has a connection to Ruth via the crime she was convicted for but switches attitudes on how to deal with her after an instance of betrayal involving one of their wives.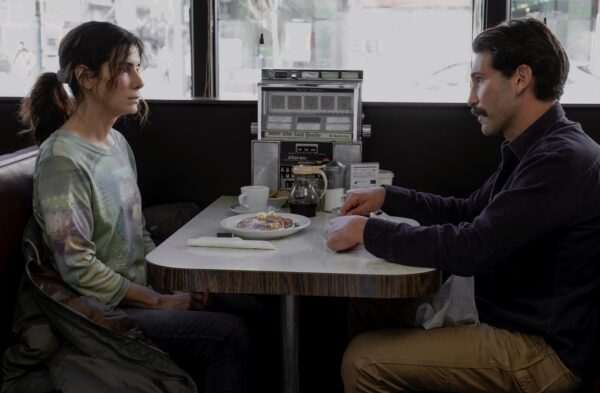 The big wild card in the mix is Katie (Aisling Franciosi), a budding concert pianist who was adopted by Michael (Richard Thomas) and Rachel (Linda Emond) shortly after the younger Ruth was arrested.
Everything contained in the first 110 minutes of "The Unforgivable" is methodical and measured. It is to the filmmakers' and Bullock's credit as both the producer and the lead to keep everything as mysterious as possible until the cathartic final scene.
Bullock's Wise Choice
Starring in and producing this movie was a masterstroke on Bullock's part. It shows she understands she's no longer just another past version of the "America's Sweetheart" archetype and is looking to enter this phase of her career "age appropriate" and artistically relevant. In Ruth, Bullock navigates the fine line of a woman haunted by her past but absolutely assured in her choices of how to achieve closure in the present.
Few, if any of us, would care to make a similar journey as Ruth and that is perhaps the best reason to experience "The Unforgivable." She displays honor, dedication, and a commitment to family which is beyond impressive while the movie makes us wait until the last possible moment in order to cleanse her and, by association as witnesses, us.
The movie begins airing on Dec. 10 on Netflix.
'The Unforgivable'
Director: Nora Fingscheidt
Stars: Sandra Bullock, Vincent D'Onofrio, Viola Davis, Jon Bernthal, Rob Morgan
Running Time: 1 hour, 54 minutes
MPAA Rating: R
Release Date: Dec. 10, 2021
Rating: 5 out of 5