"Stan & Ollie" pays tribute. Not to the legendary comedy duo of Laurel and Hardy (although it tries), but to 1975's movie version of Neil Simon's play "The Sunshine Boys."
If you want to see a story about a washed-up but formerly brilliant vaudeville comedy duo trying to have a reunion after years of caustic resentment and finger pointing, rent "The Sunshine Boys." It's vastly superior, with brilliant performances by Walter Matthau and George Burns, and it's side-splittingly funny.
If you really want to learn about and appreciate the comedy genius team that was Laurel and Hardy, do yourself a favor: Watch their films.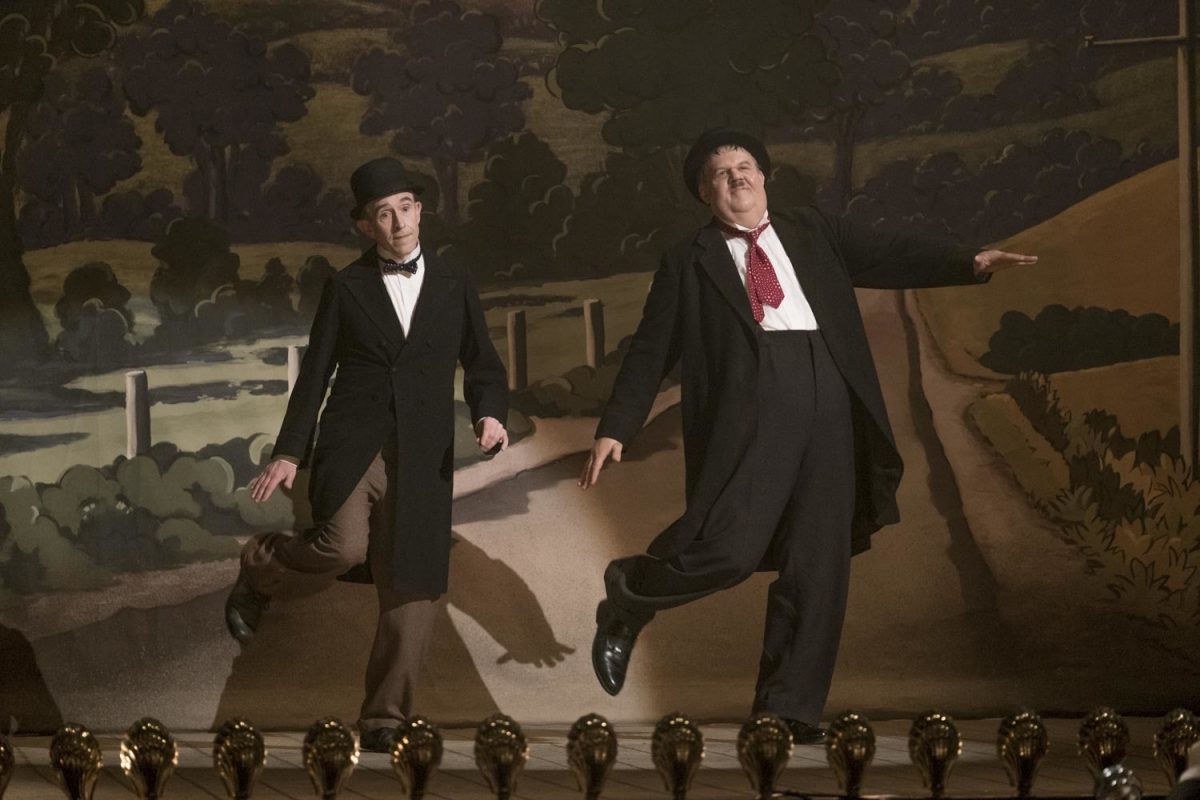 Aside from John C. Reilly and Steve Coogan turning in some stellar acting performances, "Stan & Ollie" is a mild little film, with one or two spots of tension. For example, when they reach their inevitable, old-married-couple-having-it-out spat, you get this: "I loved us." "You loved Laurel and Hardy. You never loved me."
"The Sunshine Boys" equivalent of that scene is a 70-something codger pursuing an 80-something codger around the living room couch with a butcher knife, with Burns's character hollering, "You crazy bedbug!" and Matthau's shouting something like: I'm in Manhattan! (gesticulates out the open window with the butcher knife) I'm hip! I'm happening! And (does a geriatric version of The Twist) this is where it's at!! All you've got in Jersey is the laaawwn-mower, and the miiillk-man!
I'm telling you, it's vastly more entertaining. For the $18.50 ticket price of "Stan & Ollie," I'm not feeling reimbursed with deep insights into their legacy, let alone enthralled with top-notch storytelling for an hour and 37 minutes.
Here's What You Get
It's 1937, and Laurel and Hardy are incandescent stars, making a movie at the Hal Roach Studios. Stan's under the impression they're being taken advantage of by Mr. Roach (Danny Huston). He's got more of a head for showbiz than Ollie and wants to renegotiate their contract with better terms or take their business elsewhere.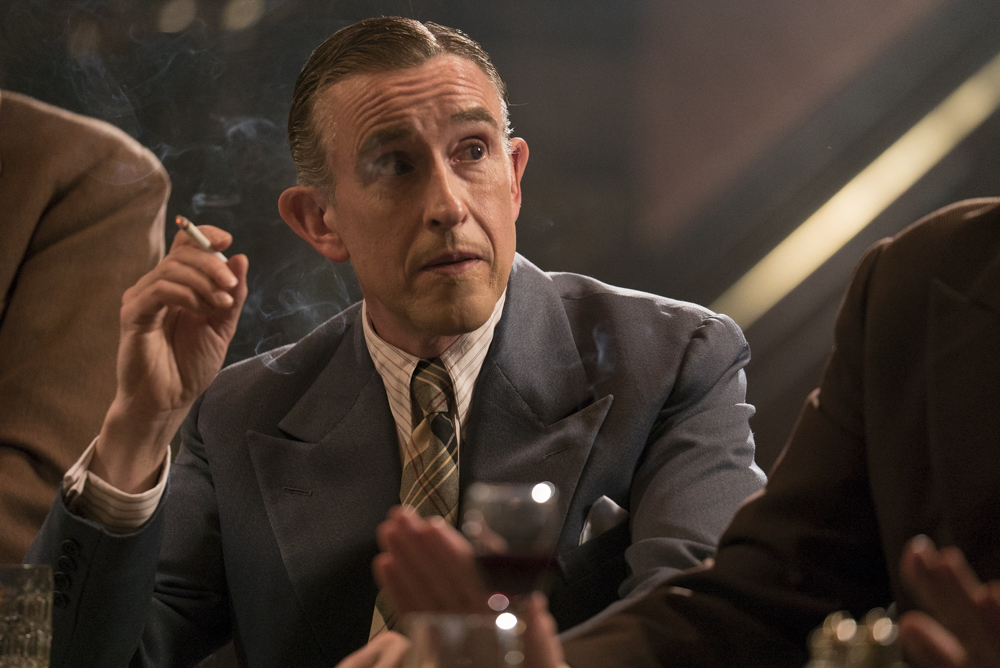 The rotund Ollie, on the other hand, is up to his neck in debt, due to (as Roach loudly reminds him) three failed marriages, and he'd prefer not to make waves.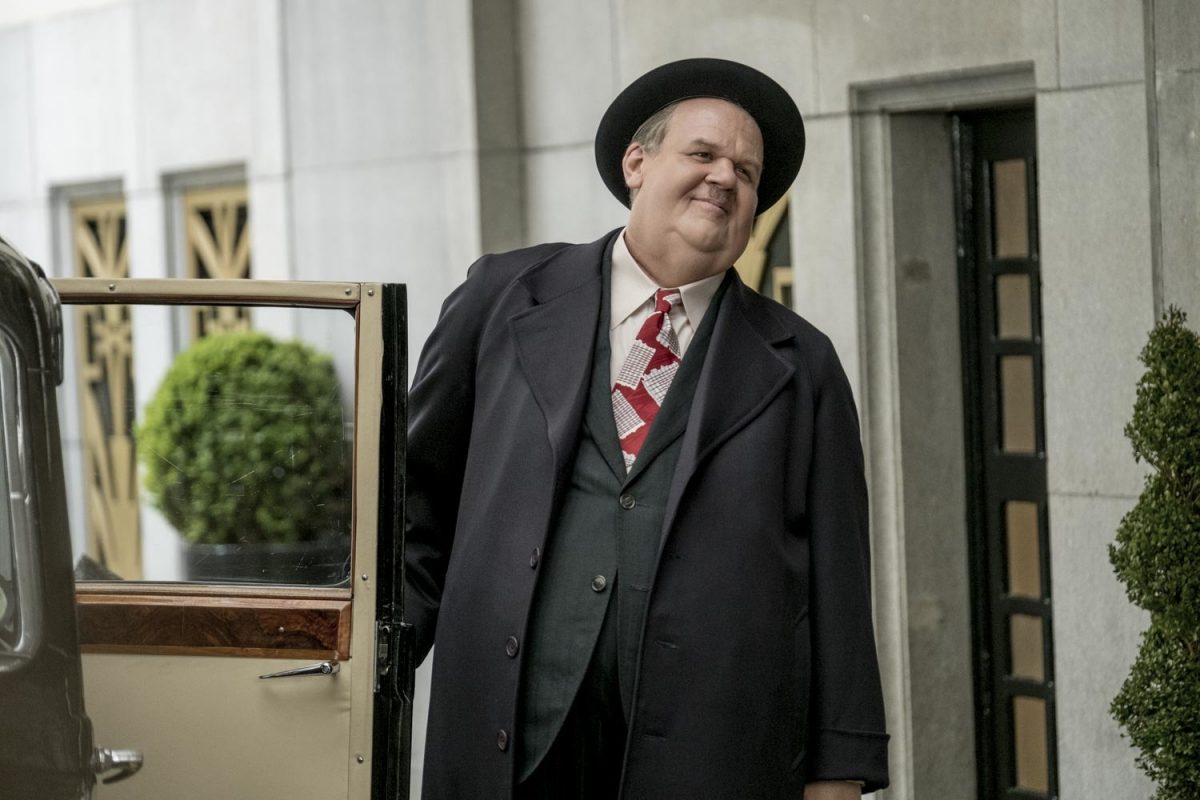 Then we skip to their washed-up era in the '50s. They take their old act on the road to the British Isles. Why? They can always use the work, but specifically, in order to get enough publicity to encourage a British producer to secure financing for a Laurel and Hardy version of "Robin Hood," to be called, naturally, "Rob 'Em Good."
Their tour is overseen by the ultimate cliché, smarmy, cutthroat showbiz manager, Bernard Delfont (Rufus Jones), who's booked Stan and Ollie into tiny venues. It initially doesn't go well.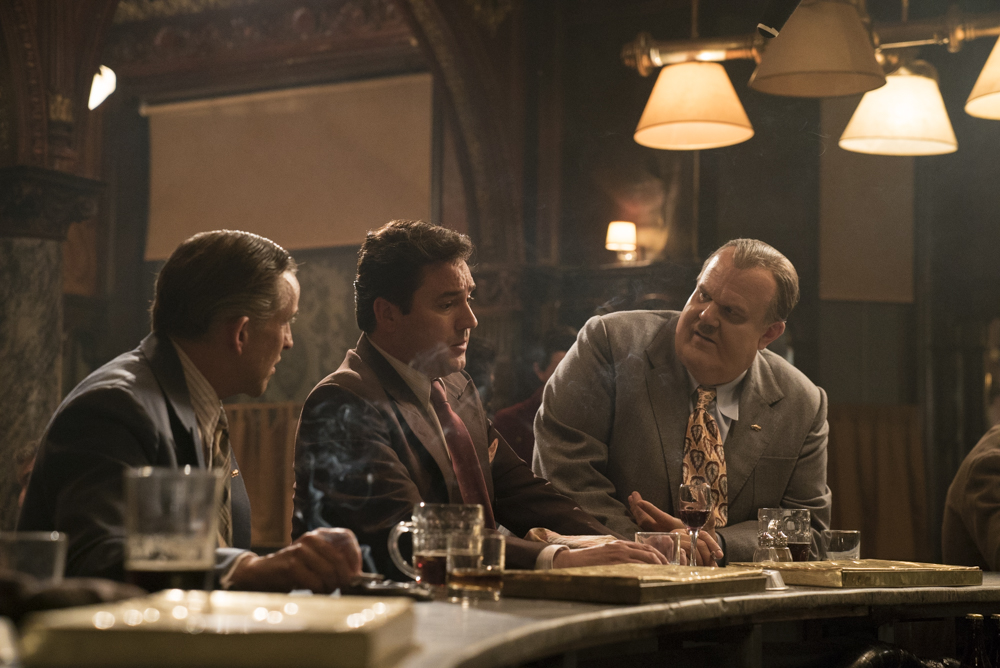 When they finally decide to do publicity and help stir up the public interest, the houses fill up and the venues get bigger. When they finally arrive in London, they've managed to recapture some of their former glory.
Cue wives Ida Laurel (Nina Arianda) and Lucille Hardy (Shirley Henderson), who've sailed over from the States for a rendezvous with the funny hubbies. The film versions of these two are funnier together, with their subdued, passive-aggressive catfighting, than their funny-men husbands.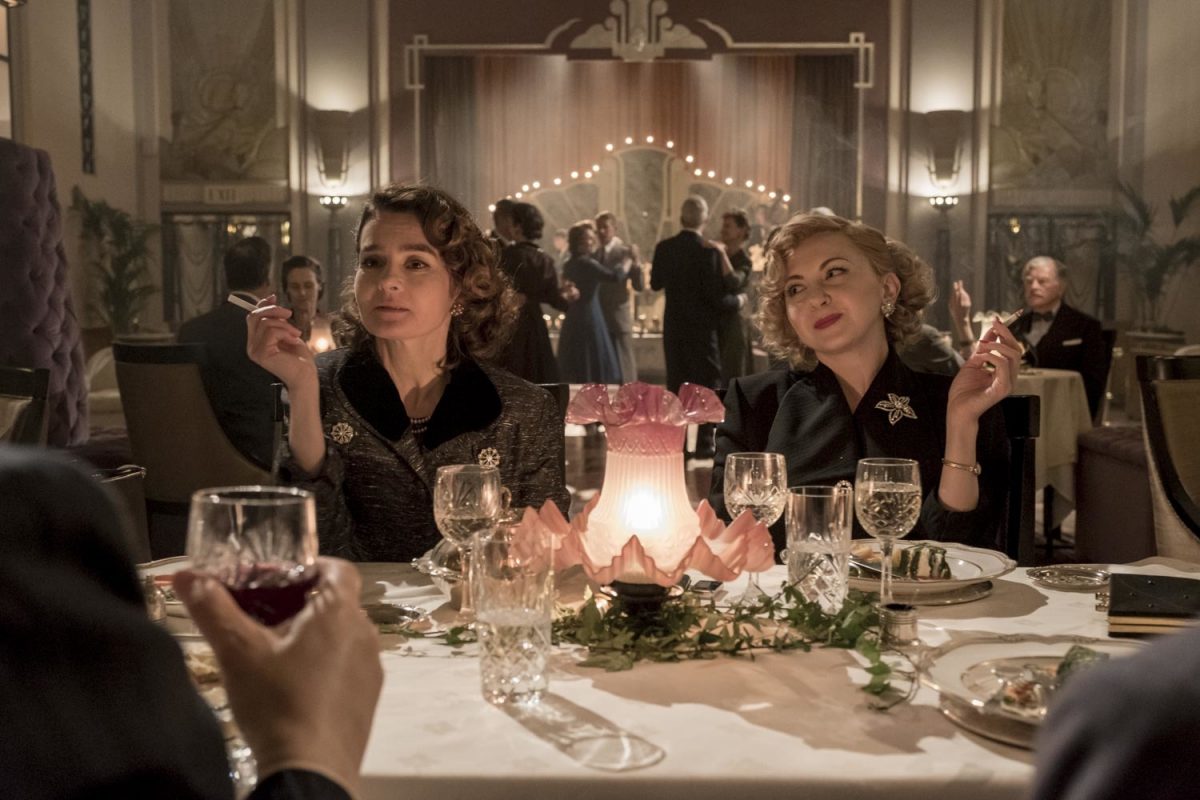 And so the aforementioned "Rob 'Em Good" producer keeps avoiding Stan, and Ollie's health declines up to the point of the above-mentioned climactic spat.
Facts
Laurel and Hardy were incredibly popular, starting from the late 1920s and into the 1940s. My guess is that in order to sync better with "The Sunshine Boys" narrative, "Stan & Ollie" exaggerates their situation, implying that they hadn't worked together for 10 years and were wary of each other, which is exactly the situation between Neil Simon's aged vaudeville team of Willy Clark and Al Lewis.
That's not at all how it went down in real life with Laurel and Hardy; this tour actually occurred only four years before their final film together.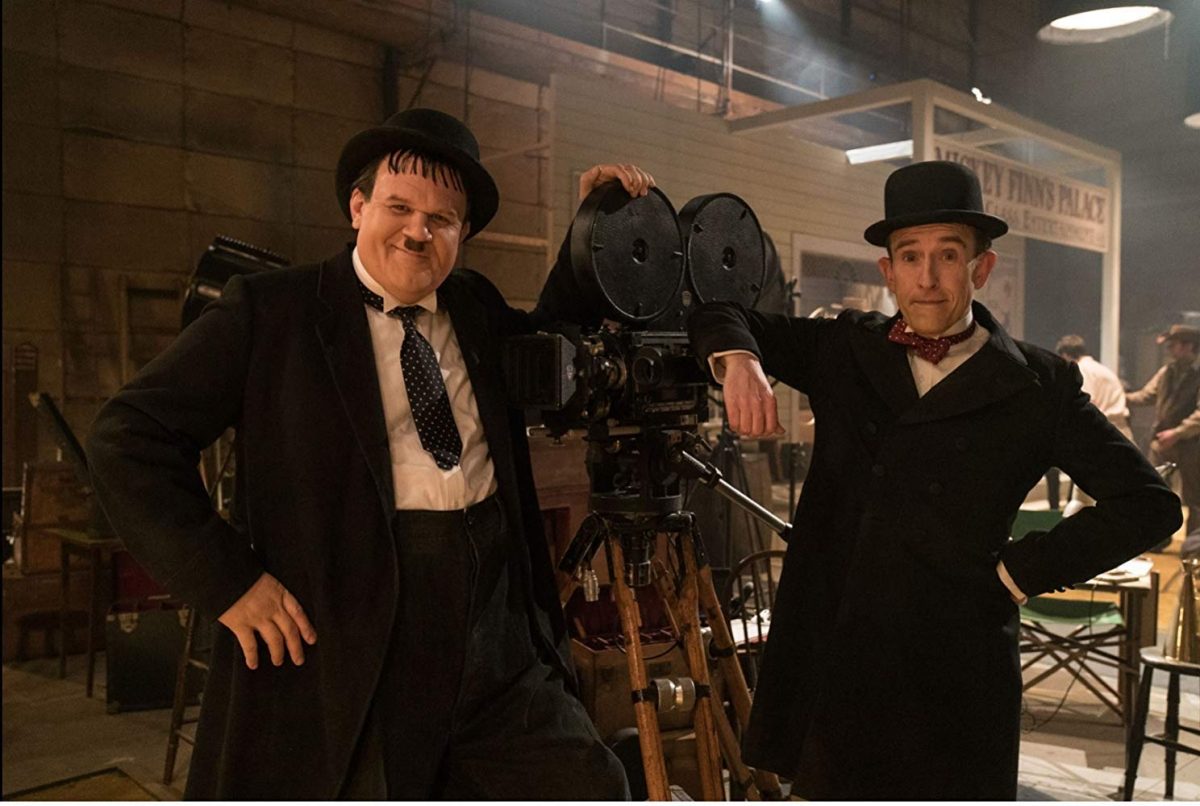 The thing of it is—why tell this twilight-of-the-comedy-gods story when the younger generations, who are barely aware of Charlie Chaplin let alone Laurel and Hardy, could have really benefited from an origins story and a basking-in-the-glory story? Like I said, ostensibly, because writer Jeff Pope really wanted "Stan & Ollie" to be "The Sunshine Boys."
The parallels between the two films are numerous, mostly because the relationship is the same: the showbiz gossip, as well as the fluidity of switching between normal conversation and then lapsing into vaudeville routines. It's a language of jokes, and one partner riffs off the other ad infinitum. And they delight in it, despite the personal rancor; they don't know anything else, can't do anything else. They're creatures of showbiz; it runs in their veins. They need each other. I must here quote "The Sunshine Boys":
Willie: You know Sol Burton died?
Al: Go on. Who's Sol Burton?
Willie: You don't remember Sol Burton?
Al: Oh, yes, the manager of the Belasco.
Willie: That was Sol Bernstein.
Al: Not Sol Bernstein. Sol Burton was the manager of the Belasco.
Willie: Sol Bernstein was the manager of the Belasco theater, and it wasn't the Belasco theater; it was the Morosco theater.
Al: Sid Weinstein was the manager of the Morosco, Sol Bernstein was the manager of the Belasco—Sol Burton I don't know who the heck is. … Wait a minute. Wasn't Sid Weinstein the songwriter?
Willie: No, fer chrissakes, that's Sol Burton!!

Al: Who wrote "Lady, Lady, Be My Baby"?
Willie: That's what I'm telling you. Sol Burton, the lousy songwriter.
Al: Oh, that Sol Burton. He died?
Willie: Last week.
Al: Where?
Willie: In Variety.
The brilliance of that. Nowhere in "Stan & Ollie" is there this level of funny in the dialogue. To be fair, there wasn't as much talking between Stan & Ollie. It was more physical comedy, and we do get to enjoy the classic of Laurel shelling and eating a hard-boiled egg while sitting next to Hardy's hospital traction bed (twice).
When Stan produces, from his coat jacket pocket, a saltshaker, it became clear to me, after some 40 years, that here is where this particular visual gag was born. It's the same one the movie "M*A*S*H." stole, with Elliot Gould producing, in the middle of nowhere, a bottle of olives from his army jacket pocket (because you never know when you might have a martini in a tent on a Korean U.S. Army base).
Why You Should Watch the Actual Guys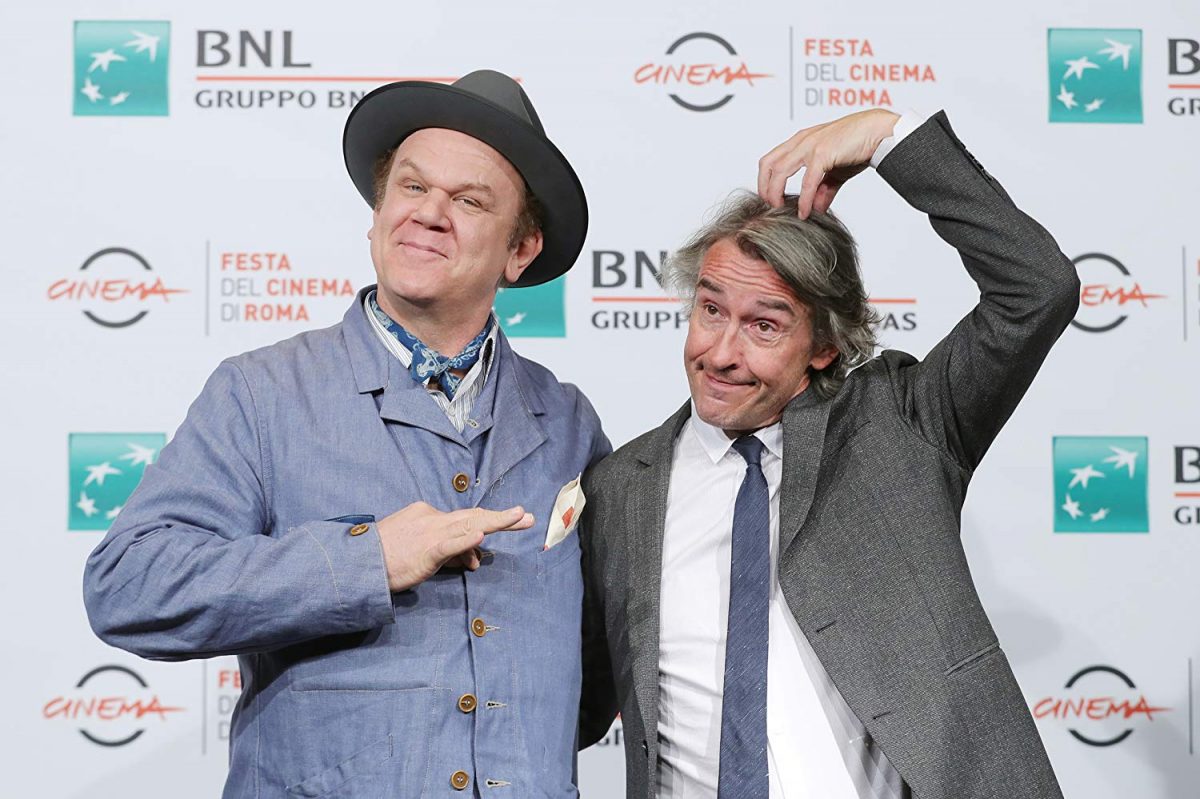 As mentioned, Coogan apes Stan brilliantly, and likewise Reilly, Ollie (that's some very graceful dancing Reilly pulls off while wearing a fat suit), but the thing about Laurel and Hardy's brand of comedy was that it relied on a domino effect; you can't have just one joke. You need to see the connection of the cascading series of jokes and the running gags in order to ultimately end up wrecked, ribs hurting, rolling on the floor with laughter. Which is something we could all use more of these days.
So here's some comedy homework for you: Find "Block-Heads," "Duck Soup," "Do Detectives Think?" "Putting Pants on Philip," and "The Sunshine Boys" on Netflix, and laugh yourself silly.

Film Review: 'Stan & Ollie'
Director: Jon S. Baird
Starring: John C. Reilly, Steve Coogan, Shirley Henderson, Stephanie Hyam, Danny Huston, Nina Arianda, Rufus Jones
Rated: PG
Running time: 1 hour, 37 minutes
Release Date: Dec. 28
Rated 2.5 stars out of 5