It was hard being a hero of the Soviet Motherland.
Alexander Pechersky's service during World War II was indeed truly heroic. The Jewish Red Army officer-conscript was instrumental in leading the mass escape from the Sobibor concentration camp.
In later years, Pechersky wanted to continue to fight against his National Socialist captors, but the Soviet Union denied him exit permission to testify against any accused war criminals, including the celebrated Eichmann trial. He was also dismissed from his position during the anti-Semitic "Rootless Cosmopolitan" campaign.
It is worth keeping the frustrations of his later life in mind when viewers revisit the triumph of the uprising he sparked in Konstantin Khabensky's "Sobibor," which screened as Russia's official foreign language Oscar submission, as part of Russian Film Week in New York.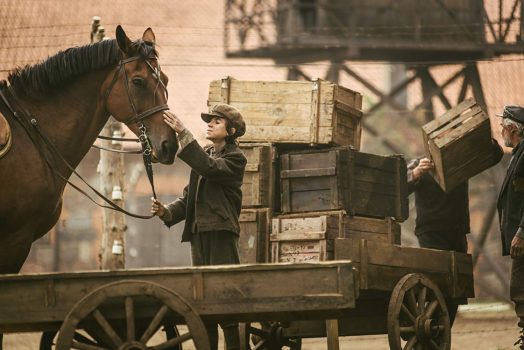 As a Russian, Pechersky was considered suspect by the rest of the Jewish prisoners, especially when they learned of the disastrous revolt he led in Minsk. Nevertheless, he had the right combination of military experience and practical know-how to lead the camp's resistance cell. The group had been working on various escape schemes, but Pechersky insisted on an everybody-or-nobody approach, based on the reprisals he witnessed in Minsk. Of course, the actually planning and execution was still confined to the core group.
Obviously, Khabensky's "Sobibor" depicts the same historical events chronicled in the TV movie "Escape from Sobibor," starring Rutger Hauer and Alan Arkin, which was quite respectable, especially by the standards of its day.
Frankly, Khabensky's film is not as strong in terms of characterization, but it captures the horrors of the camp with far more visceral intensity. Especially disturbing is a night of SS revelry that might be one of the most nightmarishly surreal sequences ever recorded on film over the last several years.
However, the greatest surprise in this "Sobibor" is Christopher Lambert (of "Highlander"), who is nearly unrecognizable playing camp commandant Karl Frenzel. If anyone ever writes a book-length survey of his career, this film will factor significantly in it. Instead of trying to outdo Ralph Fiennes's ragingly demonic performance in "Schindler's List," Lambert takes it the other way. His Frenzel is emotionally detached and socially awkward, even with his own colleagues. There is also an aspect of self-loathing to his persona that manifests itself in truly horrific ways. It shows range that we rarely get to see from the generally dependable genre star.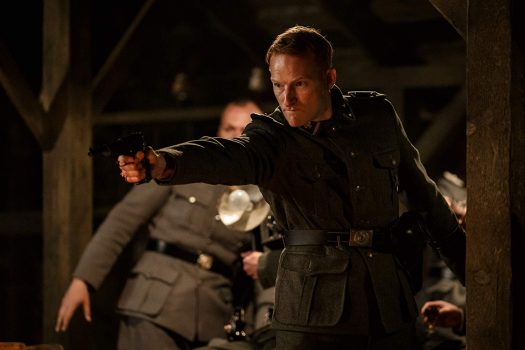 Khabensky himself (primarily known as a thespian in "Wanted" and the "Night Watch" franchise) is also witheringly intense as Pechersky. He definitely has the right hardened battle-veteran presence (much like Hauer). The entire ensemble is quite credible, but they mostly blend in, looking like they belong in the grim environment, whereas Khabensky and Lambert stand out.
It is a shame the film overlooks Pechersky's difficulties during the Soviet years, but admittedly, Khabensky and the trio of screenwriters chose a logical ending point. In fact, one could argue it is one of the few Holocaust films that has a partially positive ending (but "happy" is still too strong a term).
Respectfully recommended, "Sobibor" opens in the United States on March 29.
'Sobibor'
Director: Konstantin Khabensky
Stars: Konstantin Khabensky, Christopher Lambert, Mariya Kozhevnikova, Michalina Olszanska
Running Time: 1 hour, 50 minutes
Released: March 29
Rated 3.5 stars out of 5
Joe Bendel writes about independent film and lives in New York. To read his most recent articles, visit JBSpins.blogspot.com