NR | 2h 3min | Drama, Mystery, History | 21 January 2022 (USA)
Over the span of 40 years, Spanish writer and director Pedro Almodóvar has made 22 features and not a single one of them could be considered sub-par. There are some which are undeniably excellent ("Women on the Verge of a Nervous Breakdown," "All About My Mother," "Volver," "The Skin I Live In," "Pain and Glory"); there are others that are merely very good and "Parallel Mothers" falls into the latter category.
While there are a few others with differing subject matter, the most common thread in Almodóvar's movies is women and their challenges not shared by men. The most frequently explored of these are variations on motherhood; the ups, the downs, the complications, the rewards, and the tolls on the nervous system. Carrying a child to term and giving birth is something no man can ever experience and, sadly, is one of the few things remaining in the modern world which clearly defines gender roles.
Seventh Almodóvar and Cruz film
Appearing in her seventh Almodóvar film, Penélope Cruz stars as Janis, a successful 40-something Madrid photographer seemingly at the top of her game. After a magazine shoot with subject Arturo (Israel Elejalde), the pair has a one-night stand and Janis gets pregnant. Happy that she'll become a mother, Janis relieves (the married) Arturo of any and all parental obligations and the two part ways amicably.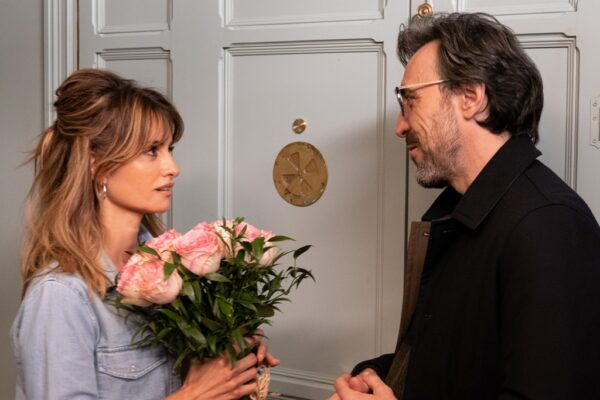 On the day she's going to give birth, Janis meets Ana (Milena Smit), an underage teen in almost the same boat: unmarried but looking forward with guarded optimism at the idea of raising a child. The two women instantly bond, exchange contact information and vow to keep in touch. Janis' and Ana's paths eventually cross again, but not in a breezy, "let's catch-up" sort of way. One of them feels something's not right about their child (both women delivered girls) and she sets out to confirm her suspicions.
For reasons better left explained by the movie, Janis and Ana become fixtures in each other's daily lives and appear to be on their way to a deep, lasting friendship until the truth behind the reconnection is revealed. The dynamic changes once again and remains in this mode for the remainder of the film. The problem in this tidy, largely uncomplicated resolution takes place near the end of the second act.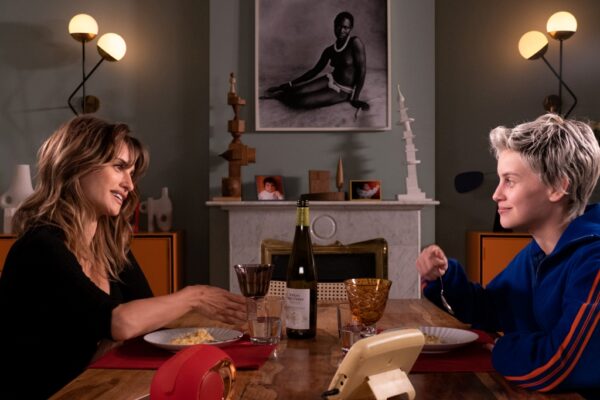 Many Conundrums
Make no mistake, the situation between Janis and Ana is engrossing and raises many moral, legal, ethical, and spiritual issues, but is not original in that we've seen many variations on these same circumstances in other movies before. Also, it's not nearly enough to warrant the 123-minute running time.
In an effort to give the title multiple meanings and perhaps provide deeper resonance (or to maybe simply fill up space), Almodóvar includes, not a subplot, but another partial movie. Introduced early on via a series of early 20th century black and white still photos, the second story takes center stage in the final act while making it clear why Almodóvar wrote the Arturo character as a forensic anthropologist.
Janis calls on Arturo to do her a professional favor, which he is more than happy to do for a number of reasons. She wishes to find closure regarding some of her and her extended family's relatives missing since the Spanish Civil War, while making sense of a pattern of behavior displayed by her own female ancestors. Again, this is great, often heady stuff and vintage Almodóvar, but it seems force-fit alongside a present day melodrama about two unwed mothers.
Two Pretty Good Half-Movies
Something that might have worked better would have been to assign Cruz, Smit, Elejalde (and perhaps even Aitana Sánchez-Gijón who co-stars as Ana's stage actress mother) dual roles playing versions of the people depicted in the still photos. Then maybe employ a back-and-forth narrative ala "The Godfather Part II" where the finality of both stories isn't full revealed until late in the third act, while perhaps filming the older events in black and white. Or maybe Almodóvar could have fleshed out the story lines of both portions and made two distinct better films instead of two unfulfilled half-movies.
On his worst day, Almodóvar is still better than 98 percent of all other filmmakers and had "Parallel Mothers" been the work of a first-timer or one of Almodóvar's lesser-talented contemporaries, it could be viewed as more of an achievement.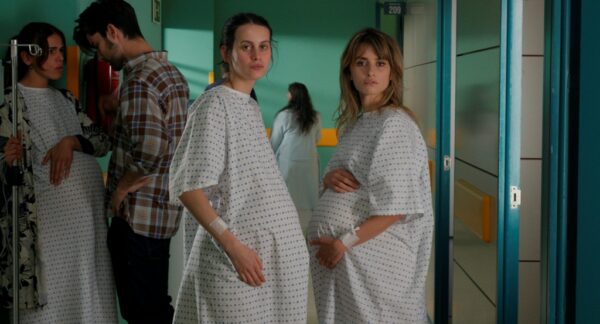 An artist highly respected amongst his peers, Almodóvar is a man with easily 10 masterworks to his credit. His biggest competition is his own past filmography. Much like Woody Allen (to whom he is often compared), Almodóvar is a self-contained unit who is under no pressure to make films a certain way or cater to the whims of financial backers. Unlike Allen, he has enjoyed a long-running partnership with a single studio (Sony Pictures Classics), which has (domestically) distributed all of his movies since 1996.
The commonality between the two men is that both Allen and Almodóvar have directed Cruz, yet the sole time she appeared in one of Allen's movies ("Vicky Cristina Barcelona"), she won the Oscar for Best Supporting Actress.
As long as his films make decent money and rack up industry and festival awards (and "Parallel Mothers" has already done both), Almodóvar can do whatever he wants for as long as he wants. There isn't a filmmaker alive who wouldn't change places with him.
Presented in Spanish with English subtitles.
'Parallel Mothers'
Director: Pedro Almodóvar
Stars: Penélope Cruz, Milena Smit, Aitana Sánchez-Gijón, Israel Elejalde
Running Time: 2 hours, 3 minutes
MPAA Rating: Not Rated
Release Date: Jan. 21, 2022
Rating: 3.5 out of 5