Not Rated | 2h 11min | Romance | 24 January 2020 (USA)
Sports-drama films are pretty popular in mainstream East Indian cinema. However, many of these Bollywood productions tell the same stories over and over. Writer-director Ashwiny Iyer Tiwari took a different tact, centering her new sport film, Panga," on a female Indian kabaddi (an Indian tag and tackle sport) player, or at least a former one.
The film's opening paints an idyllic picture: Young mother Jaya Nigam (Kangana Ranaut, "Tanu Weds Manu Returns," "Queen") lives in a small town in India with her loving family. Indeed, we see Jaya preparing her 7-year-old son, Adi (Yagya Bhasin), for school, telling him how to behave properly, as well as helping him with his homework. We also see her spending quality time with her husband, Prashant (Jassie Gill), who seems to wear a perpetual grin.
Jaya's past as a kabaddi national champion has landed her a pretty nice job as a ticket salesperson at the local railway station. Her ho-hum middle-class lifestyle is the result of her choosing to wed eight years prior and quit the kabaddi team for her new life as a wife and mother.

Although Jaya is sometimes reminded of her former glory, she shrugs it off as if to indicate that she's made the right decision. Her no-nonsense supervisor at the railway station occasionally reminds her that she's just another worker now, not a famous athlete.
One day, Jaya runs into one of her old pals and former kabbadi teammates, Meenu (Richa Chadha), and the two have a heartfelt conversation about the past, as well as the present. Later, her hubby reveals to Adi that Jaya used to be a sports champion.
These events set off a chain-reaction within Jaya; she contemplates returning to her former life. Could she actually make a comeback at the age of 32, in spite of being out of the game for so long?
These questions aren't typically investigated in Bollywood sports dramas, so they feel fresh and fascinating. And, unlike some dramas that come out of the Western world, where the wife of the family dumps her husband/family in order to accomplish whatever she feels she needs to, writer Tiwari again takes a different approach: Jaya's family is actually her strength.
Throughout the film, Jaya's family and friends convince her to give her sporting life another shot and motivate her to keep going. It becomes quite clear that she doesn't have to sacrifice one for the other.
In addition, as director, Tiwari takes her time and gives each scene a leisurely, yet deliberate pace. It's always nice to see filmmakers move along at a relaxed pace in order to give certain scenes gravitas, and allow audiences to better sense what the characters are going through.
Meanwhile, Ranaut really disappears into her role as a devoted wife and mother whose fierce desire to compete is reawakened.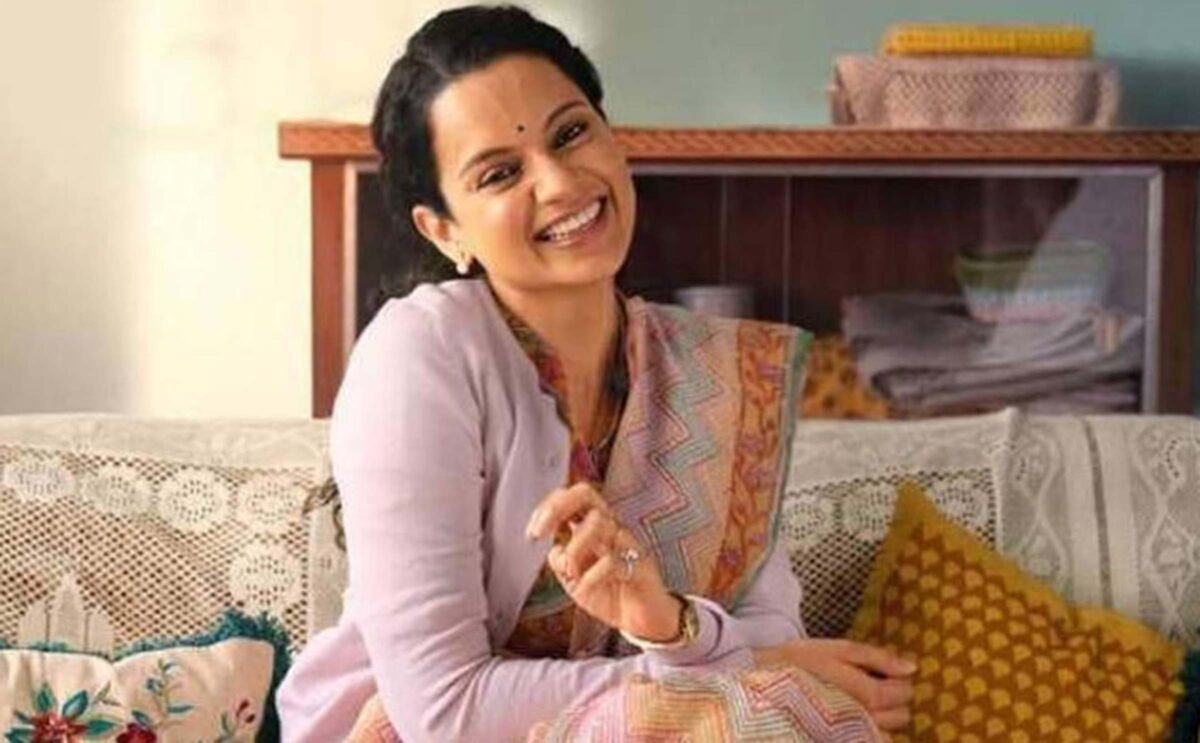 There are a few issues that take away from the film, if only slightly. The film's script (co-written by Nikhil Mehrotra and Nitesh Tiwari) feels contrived in a few places. For instance, Adi comes off as too worldly for his age.
And later in the film, Jaya meets the kabbadi team captain, Sinha (Rajesh Tailang), who is highly antagonistic toward the former star—but for what reason is never explained. Is the younger woman threatened by Jaya or does she simply not like her face? These factors feel like invented conventions of the screenplay and seem forced and artificial.
However, these are minor gripes. In all, "Panga" is a delightfully entertaining film. It touches on having faith in your family (and they in you) and pursuing your dreams against all odds, regardless of age or role in life.
'Panga'
Director: Ashwiny Iyer Tiwari
Starring: Kangana Ranaut, Jassie Gill, Richa Chadha
Rated: NR
Running Time: 2 hours, 11 minutes
Release Date: Jan. 24, 2020 (USA)
Rated: 3 1/2 stars out of 5

Ian Kane is a filmmaker and author based out of Los Angeles. To see more, visit DreamFlightEnt.com or contact him at Twitter.com/ImIanKane