R | | Documentary, Biography, History | 21 February 2020 (USA)
"Once Were Brothers: Robbie Robertson and The Band" is a scant but potent biopic and rock testimony about arguably America's most talented band (The Band), with heavyweight directors Martin Scorsese and Ron Howard executive producing. The Band has been described, talent-, vision-, and influence-wise, as America's version of the Beatles.
The documentary's the tale of a group of men doing what alpha males love best, which is be in a top-flight band, or on a world-class sports or special operations military team, and through teamwork transcend their individuality.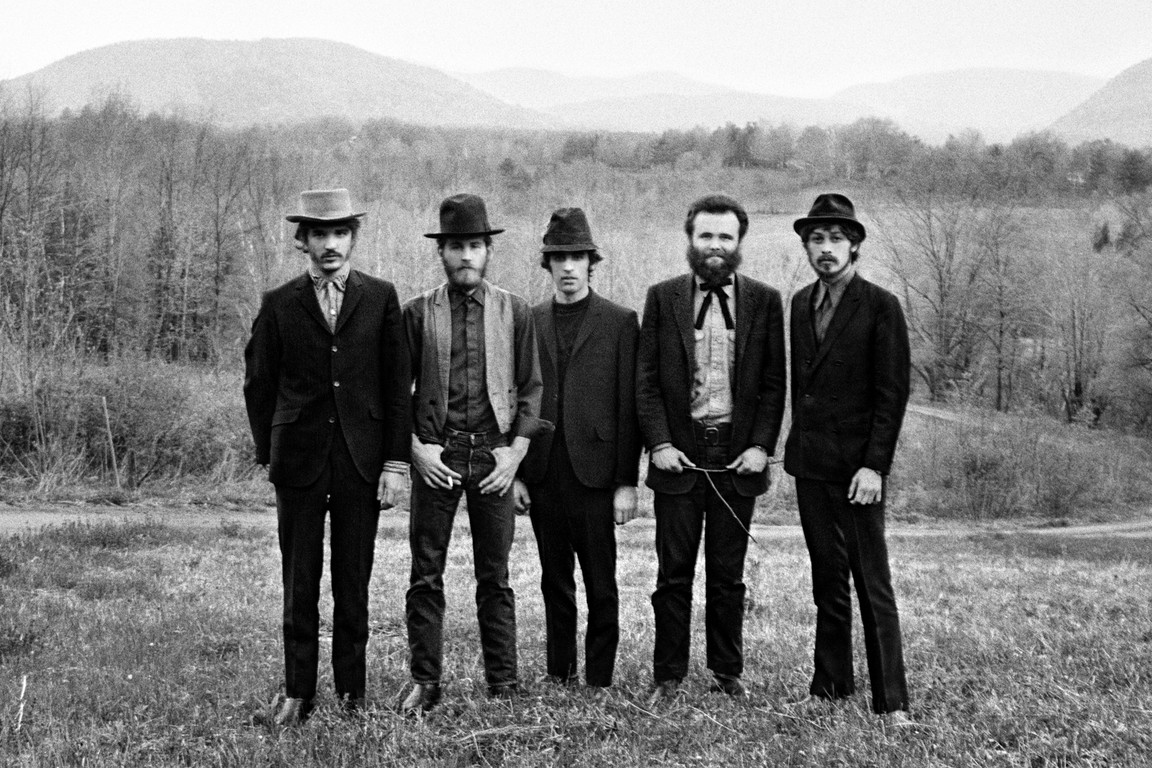 Inspired by lead guitarist and main songwriter Robbie Robertson's 2016 autobiography, "Once Were Brothers" is the coda to 1978's concert film about The Band, "The Last Waltz." Both films are haunting.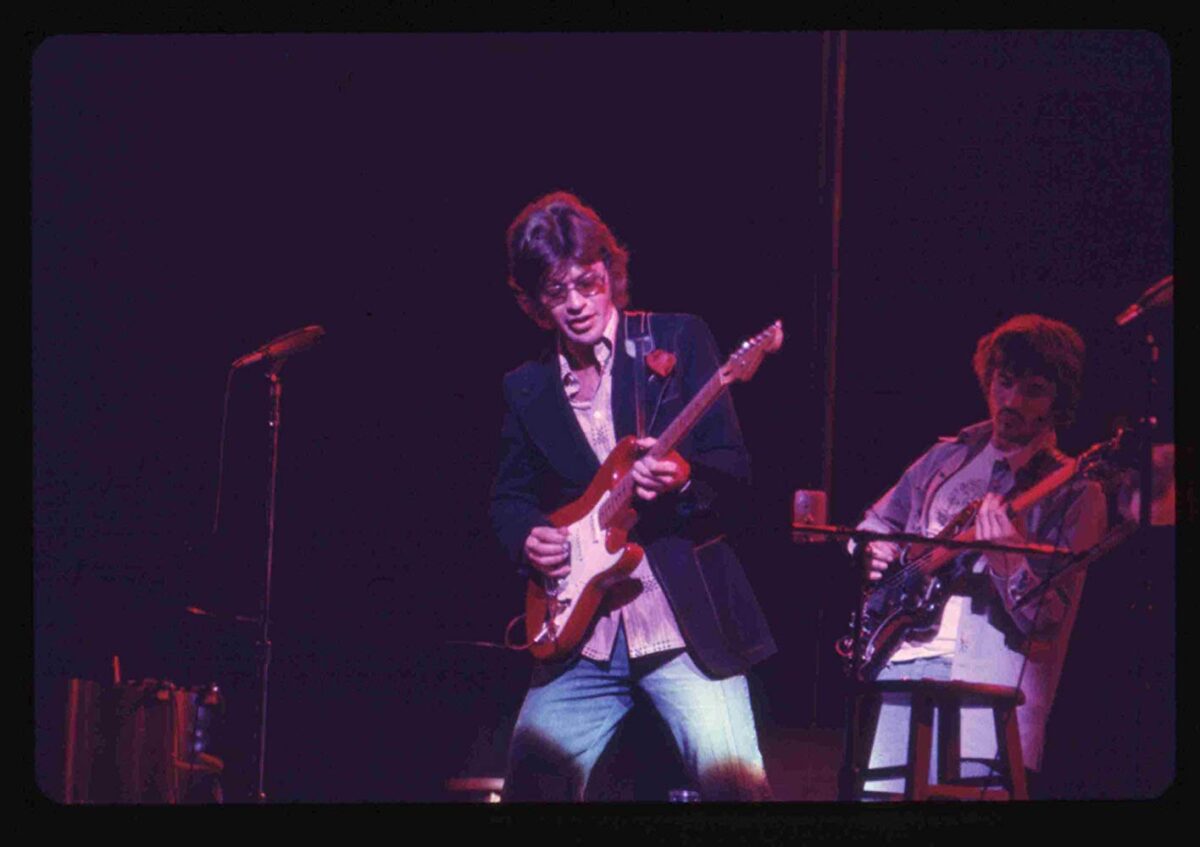 Four Canadians and a Southern Boy
These mostly Canadian musicians (Levon Helm was from Arkansas) were originally hired as a backing band by Bob Dylan in 1966 when he famously jettisoned his storied folk music career on the American and European "Dylan goes electric" tour, to massive outrage. They all then settled down in Woodstock, New York.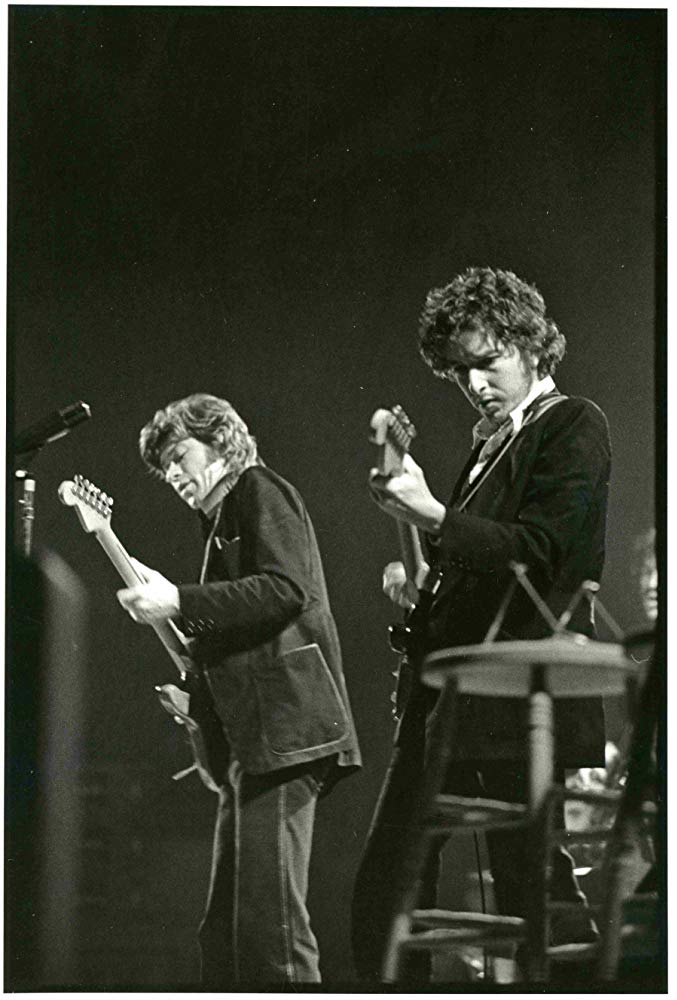 The entire Berkshire-mountain, East-Coast counterculture groundswell area was crawling with long-bearded ex-Ivy Leaguers "tuning in, turning on, and dropping out"—the ripple effect of Karl Marx's "The Communist Manifesto."
In that setting, this predominantly Canadian band laid the foundations for America's Roots Rock, establishing our Americana music for us. Often, world-class non-American artists create art about America better than Americans can (witness British director Steve McQueen's "12 Years A Slave"), due to having a wider perspective. These Canadians wrote the indelibly American song "The Night They Drove Old Dixie Down."
The Band's music felt like genuine folk art from early North American history, and the pioneer spirit of America in particular. Martin Scorsese says he heard 19th-century American literature in The Band's music. Band contemporary Van Morrison says, "I got the impression there was a lot of mythology in there," and yet someone else refers to it as "John Steinbeck set to music."
What The Band did best was put lumps in throats and tears in eyes about lost American things. There's probably never been a song about lost love as haunting as "It Makes No Difference." It's so sad that it's actually a little bit horrifying; the pathos is so potent. As Bruce Springsteen eloquently puts it: "It was a sound you've never heard before, but like they've always been here."
Ultimately, the failed experiment of 1960s commune living crumbled, and the Dionysian sex, drugs, and rock and roll of the counterculture took its toll on most of The Band members. Robertson, the only member with a traditional work ethic and family, lives on to tell the sad tale.
Their Journey: Beginnings
Robertson basically stars in and hosts a prolonged interview, along with interviews by the rest of the group: Richard Manuel (keyboards, vocals), Rick Danko (bass), Levon Helm (drums, vocals), and Garth Hudson (keyboards, horns).
"Once Were Brothers" has many never-before-seen archival, vintage photos of The Band headed to the local woodsy swimming hole, jamming in the rustic basement, rare home movies, and insightful storytelling.
Also interviewed are Bob Dylan, Eric Clapton, Dominique Robertson (Robbie's wife), Ronnie Hawkins, Bruce Springsteen, Taj Mahal, and so on.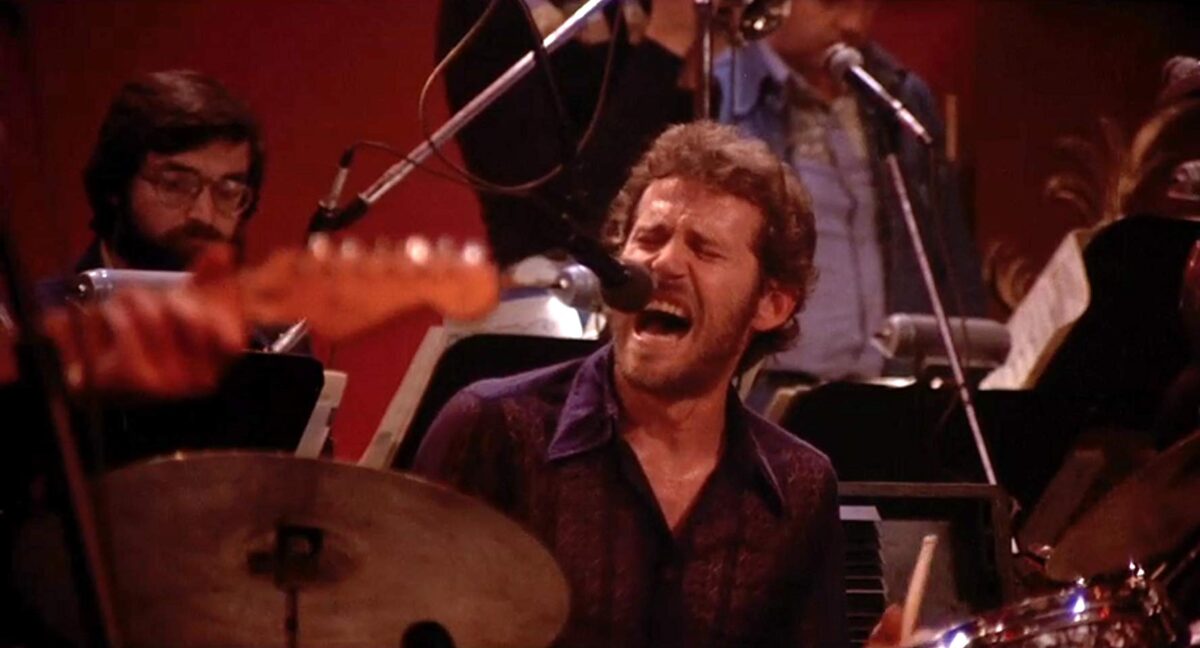 Robertson Versus The Band
Over the years, Robbie Robertson has been portrayed as the self-serving, self-promoting bad guy who walked roughshod over his brothers. "Once Were Brothers" would appear to be a final attempt by Robertson to clear his name and tell his side of the story, but this is ultimately Robertson's ode to his band of brothers, and as such, it is moving, tragic, and yet also celebratory and joyous.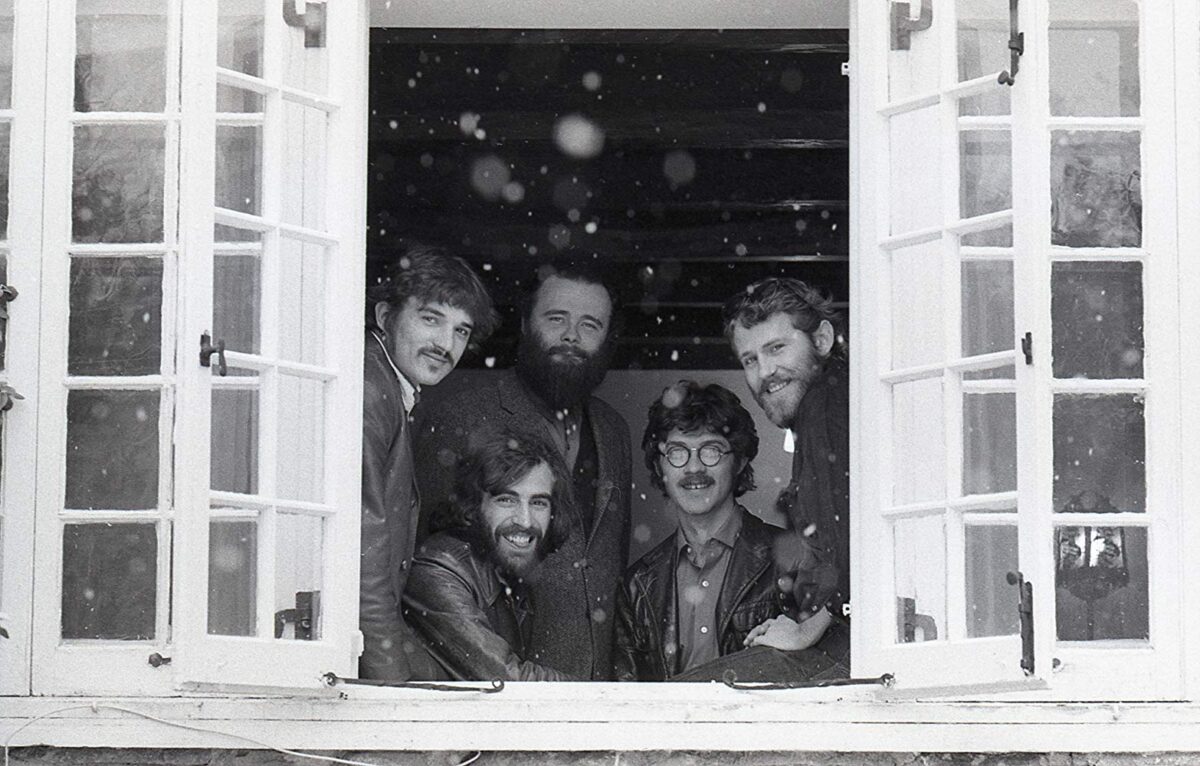 Here's the deal with Robertson: In addition to his mother's Canadian, Six Nations Reservation (half Mohawk) heritage, it turns out that his dad was a Jewish gangster. Hilariously, Robertson relates the confusion that his extended Jewish gangster family had, when he finally met them, in trying to make sense of his career choice: words to the effect of, "You don't want to go into furs and diamonds? Music?? Ohhh—show business! OK, we understand that!"
So, could it be said of Robertson that he was a little bit gangster? That shrewd business acumen was literally in his blood? It could indeed, at the risk of stereotyping. He had more ambition and self-promotional talent than his erstwhile bandmates. He had vision; he wanted to work with Ingmar Bergman, and above all, he had a powerful work ethic.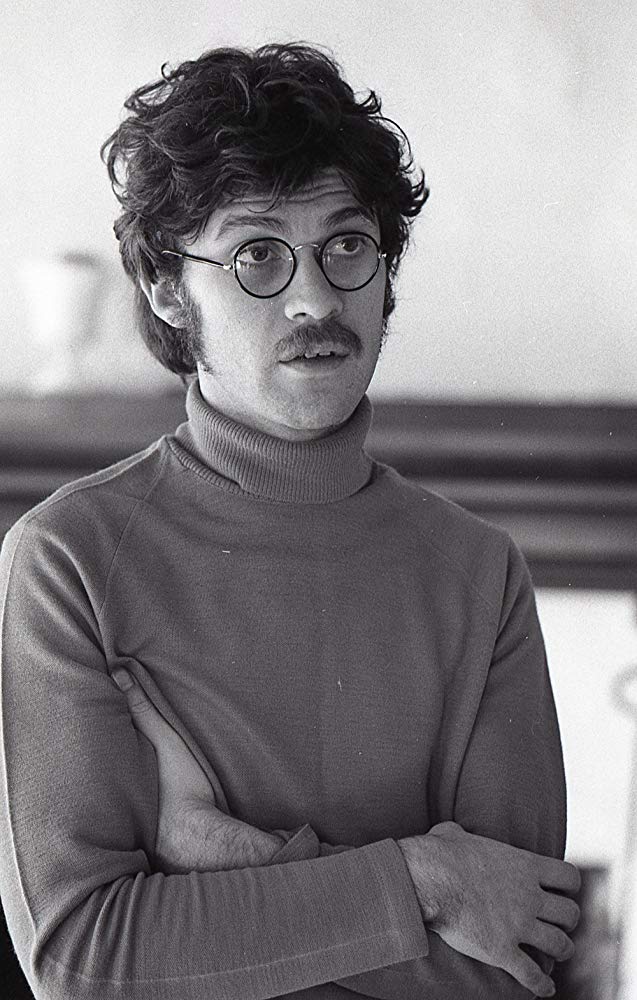 Bruce Springsteen mentions that Helm, Danko, and Manuel were "three of the greatest white singers in rock history," and while they all put ingredients into the stew and stirred the pot, as the main songwriter, Robertson got "head chef" billing. And he also got paid more. One can see how that could quickly turn acrimonious.
Levon Helm, the most vociferously bitter band member, insisted The Band was unique in that it was an outfit that was truly larger than the sum of its parts, and that therefore all involved should have gotten a bigger piece of the financial pie.
However, Robertson was up early writing songs, and the rest of the band would roll in, in the late afternoon, still groggy from various drug and alcohol stupors. It's therefore also easy to see how Robertson could feel entitled to getting the lion's share. He also had a family to feed.
Degeneration, Destruction
Eric Clapton, renowned for spectacular drug binges even by rock star standards, recognized early on that Manuel and Helm were more likely to engage in his own insane amount of drinking, whereas Robertson was even-keeled.
Helm, Danko, and Manuel ended up junkies. Many drunk-driving car crashes ensued, as related by Dominque, Robertson's wife, who went on to become an addiction therapist. Robertson himself, though no angel, was the only band member to try and lead a traditional life, get married early on, and start a family.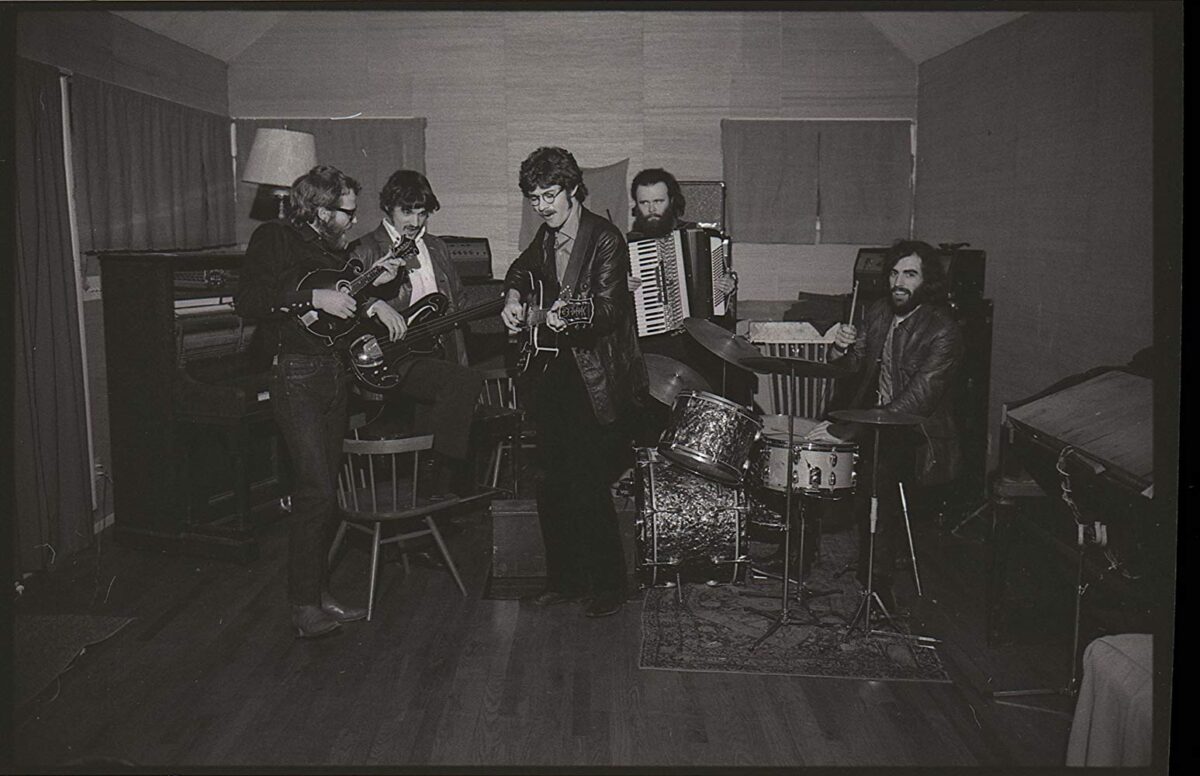 Brothers
There's no love like brotherly love, and there's no hate like brotherly hate. Cain and Abel—enough said. Men who go on an adventure together become brothers; they love each other madly, and often the hate is just as strong—witness the massive feud between John Lennon and Paul McCartney.
As Robertson says of the group and the story of their legendary Woodstock utopia in the homely pink house (as in the 1968 landmark album "Music From Big Pink"), "It was so beautiful, it went up in flames." In Robertson's words:
"But we stood together
Like we were next of kin
And when the band played Dixie
Dixie marchin' in
Once were brothers
Brothers no more
We lost our connection
After the war
There'll be no revival
There'll be no encore
Once were brothers
Brothers no more."
These men had so much going for them—talent, groundbreaking establishment of Americana music, and near literary profundity—that, like Icarus, they flew too near the sun and crashed and burned. That level of talent is almost always dogged by its shadow side—addiction and depression, which, as is the case in modern times, if allowed to escalate unchecked almost always results in death.
Finally, though, recovery is being embraced. Clapton was among the worst, yet he committed to 12 steps and turning his life over to a higher power, and he's still with us today, making music. The great artists of antiquity, such as Handel, Mozart, and Bach, saw their gifts as coming from God, which always provides the balance that such talent requires. Hopefully, "Once Were Brothers" will inspire tomorrow's rock stars to avoid the drug detour on the path to the Divine.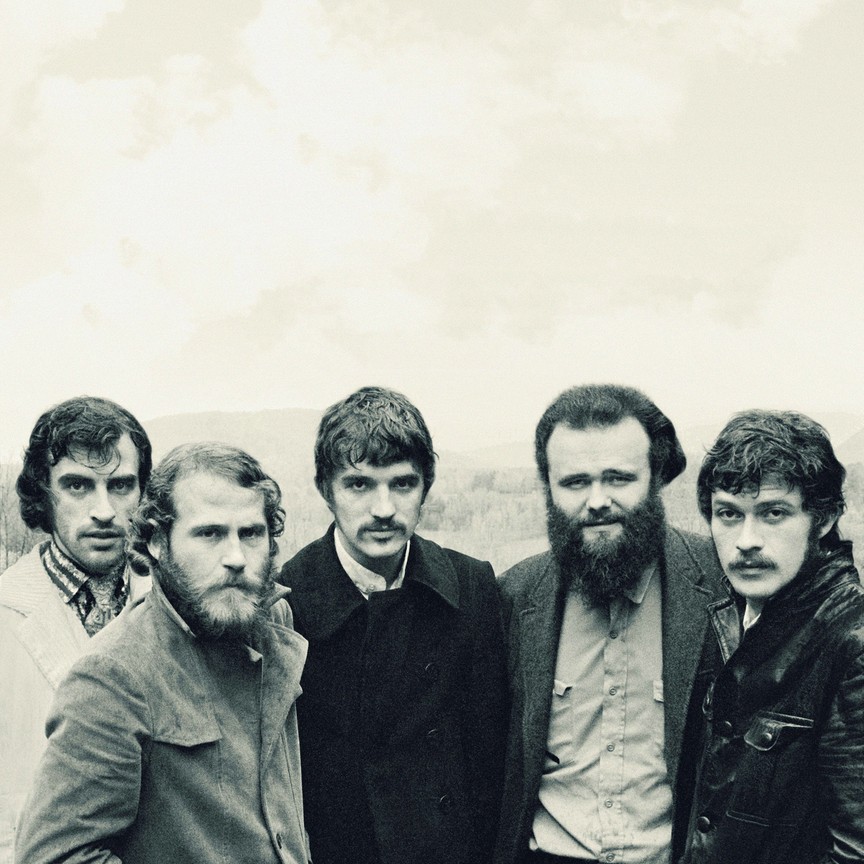 'Once Were Brothers'
Director: Daniel Roher
Starring: Robbie Robertson, Levon Helm, Rick Danko, Richard Manuel, Garth Hudson, Dominique Robertson, Bruce Springsteen, Eric Clapton, David Geffen, Taj Mahal, Ronnie Hawkins, Van Morrison, Martin Scorsese
Rated: R
Running Time: 1 hour, 40 minutes
Release Date: Feb. 21, 2020
Rated: 3.5 stars out of 5
Mark Jackson is the senior film critic for The Epoch Times. Mark has 20 years experience as a professional New York actor, a classical theater training, a BA in philosophy, and recently narrated the Epoch Times audiobook, "How the Specter of Communism is Ruling Our World": https://www.thespecterofcommunism.com/en/audiobook/
Rotten Tomatoes author page: https://www.rottentomatoes.com/critic/mark-jackson/movies