R | 1h 49min | Drama, Action, Crime, Mystery, Thriller | 23 September 2022 (USA)
The big problem in reviewing a title such as "Lou" (and it's a great problem to have) is that, if I go into detail about anything which takes place in the second half of the movie, I'll thoroughly ruin your first viewing experience.
I say "first" because I've seen it now three times, and it just gets better with each subsequent watch. The hints and clues from the opening half I had initially missed seem so elementary, so basic that I can't believe I missed them. They were hiding in plain sight. That's the sign of a well-written screenplay. All too often, mystery thrillers sabotage themselves by trying to be too smart and too convoluted by half.
Wolf  Versus Sheep
One of the many fascinating aspects of "Lou" is that it is an action/adventure wolf in a mystery/thriller sheep's clothing. There's gunfire, hand-to-hand fighting, explosions, chase scenes (all of them on foot), and salty language. But there is also concise, minimalist dialogue, spots where non-verbal communication takes the place of wordy interplay, and glances—lots of knowing glances.
Known to most audiences as driven press secretary C. J. Cregg on "The West Wing" and her multi-award-winning performance as Tonya Harding's blunt and exacting mother LaVona Golden in "I, Toyna," Allison Janney channels character traits of both of those women as the title character. There's also a bit of her brief, near-comatose part in "American Beauty" tossed in for good measure.
Before the opening title sequence is complete, we see Lou dig up a box containing secret documents, put some meat and cash in a chest freezer, down some expensive brown liquor, and put a long gun to her chin. She's tying up loose ends and plans on taking an early exit by her own hand. She's even gone as far as to put up two black tarps behind her as to make clean-up easier.

No Emotion
Showing less emotion than last month's bird nest, Lou is methodical, deliberate, and determined. We won't find out completely why until much later, but the economy with which screenwriters Maggie Cohn and Jack Stanley, in tandem with director Anna Foerster ("Outlander" and "Westworld"), impart so much information in so little time is beyond impressive.
Lou lives on Orcas, the largest island (out of 743) in San Juan County in Washington State. Why Lou lives there is never (and doesn't need to be) made clear, but actually getting there from the mainland is a prime factor in the narrative.
My sole qualm with the film was the setting, at least as it affected the look of the finished product. A state where rain falls 300 or more days a year, Washington could have easily been swapped out for Nantucket, somewhere in Florida, or the Carolinas which would have made things "brighter," but who am I to judge? Perhaps dark, dank, and perpetually wet is what the filmmakers felt they needed to make their point.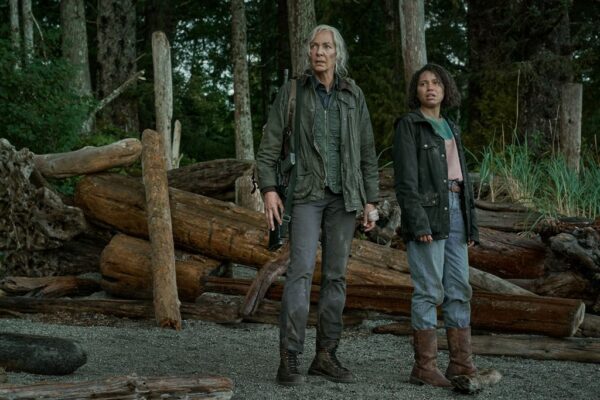 Living on Lou's property in a separate dwelling is Hannah (Jurnee Smollett, "Birds of Prey"), a single mother barely making ends meet. When Lou sternly informs Hannah the rent is due tomorrow, without any chance of a grace period, we feel for her, and wish Lou would give her a break. She also shows no compassion when Hannah's daughter Vee (Ridley Asha Bateman, cuter than 10 buttons and sharper than the whip of Indiana Jones) runs in front of Lou's truck almost getting hit in the process.
Lou's attitude makes an about face when little Vee is kidnapped by Philip (Stephen Baldwin doppelganger Logan Marshall-Green), an ice-cold, disgruntled Iraqi war veteran with a score to settle, who leaves cryptic and taunting postcards in his wake. Philip is sure to make Vee feel comfortable and safe and positions the crime into something only slightly more dangerous than a game of hide-and-seek.
It's well-worth mentioning the story takes place in the early 1980s, where phones were only landline-based and the Internet wasn't yet part of Al Gore's vision of the future.
Female Chemistry
The chemistry between the three principal female characters is off the charts. Charged with delivering the part with the widest emotional range, Smollett never slips into histrionic territory while making Hannah simultaneously vulnerable and unrelenting. Bateman must convey fear without appearing afraid and she more than holds her own as does Lou's intuitive dog Jax.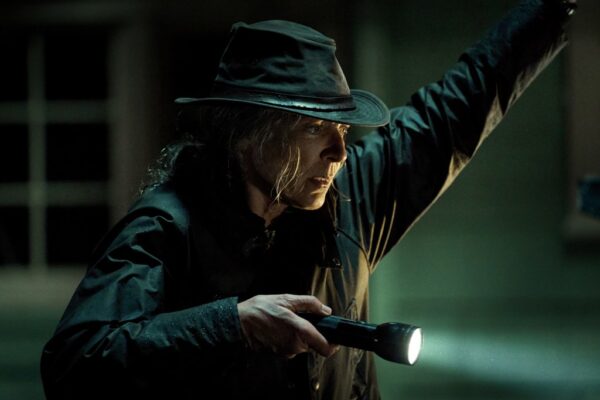 Present in practically every scene, it is Janney who must carry the weight of the entire narrative on her shoulders, and she does so while displaying the personality of a coarse, often unfeeling person. Lou forever remains in emotional purgatory: never happy, never sad, always stoic and keeping her feelings deeply buried behind a wall of regret, but determined to do the right thing at any cost. In her mind, she's got nothing to lose which, as a result, makes any and all possible gains all the more deep and resonant.
Audiences and critics regularly gripe, moan, and complain that there's nothing new under the sun. Everything is recycled, rehashed, and overdone and, for the most part, everyone's right. There is very little in the way of original content in feature films. At the same time, the masses and the press are reticent to strap on the feed bag and try something new, different, or outside their comfort zones.
One of the great aspects of "Lou" is that it is both eminently familiar and unlike anything you've ever seen, meaning you've witnessed parts of it before but never together in this type of packaging.
"Lou" packs a mighty punch and delivers an ending that will completely blow your socks off.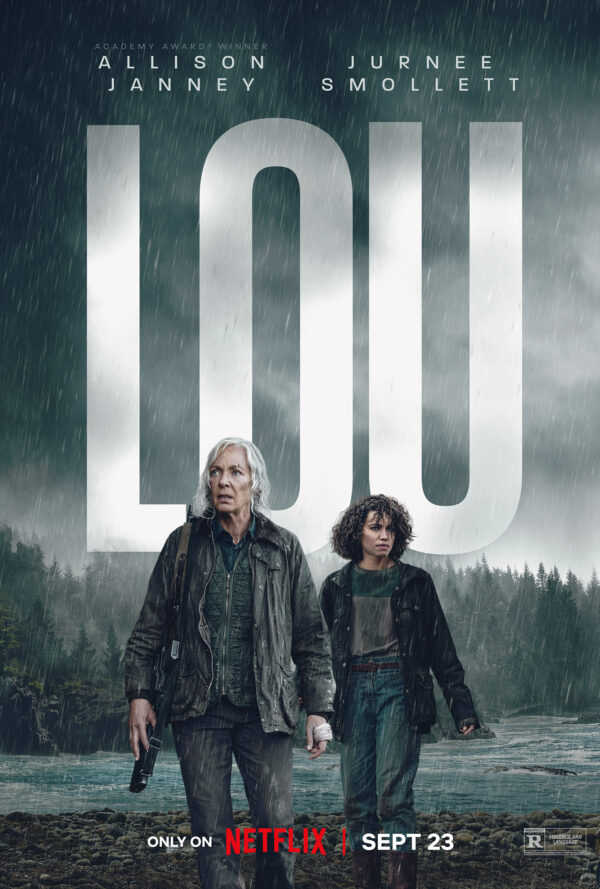 'Lou'
Director: Anna Foerster
Stars: Allison Janney, Jurnee Smollett, Logan Marshall-Green, Ridley Asha Bateman
Running Time: 1 hour, 49 minutes
MPAA Rating: R
Release Date: Sept. 23, 2022
Rating: 4.5 out of 5