PG-13 | | Action, Adventure, Crime | 25 June 2021 (USA)
Remember the summer blockbuster? That bonafide, rock-your-world, super-fun rollercoaster ride that everybody buzzed about for an entire summer? Like "Jaws," "Jurassic Park," "Star Wars," "Back to the Future," "Raiders of the Lost Ark," and "Top Gun"? How far our hallowed American summer blockbuster has fallen.
There are now nine installments in the "Fast & Furious" franchise. It's safe to say that a fair number of Americans have seen at least one of these muscle car movies. Most are fun if you like resto-mod cars and large groups of women clad in Brazilian beach couture, and Vin Diesel's character Dominic Toretto doing more or less criminal things while preaching the gospel of "family first."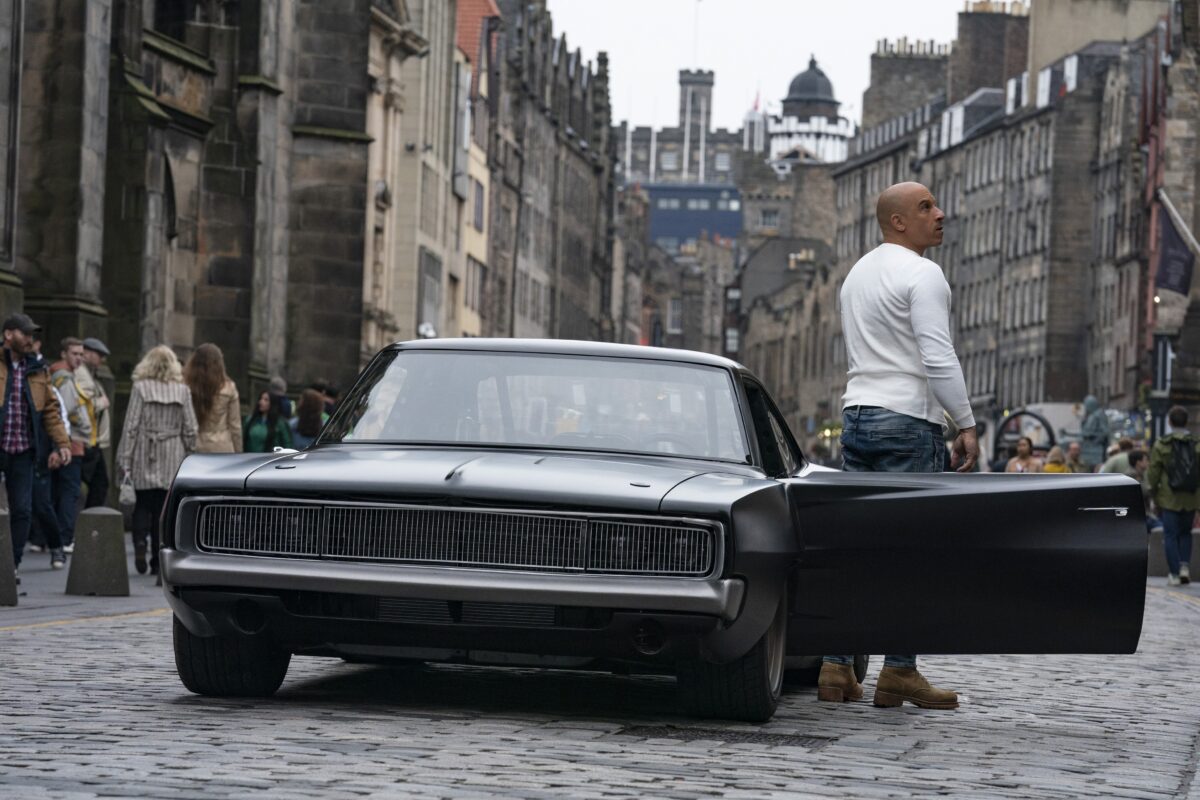 The series began in 2001 with "The Fast and the Furious," and the original premise—about illegal street racing—was at least somewhat grounded in reality, if not exactly role-model material. Now, it's become like Bruce Banner going radioactive and turning into the Hulk. All the F & Fs are at least mildly ridiculous, but "F9: The Fast Saga," in addition to being just outlandishly stupid, even by this franchise's standards, is the latest in Hollywood's priming of America for communism. What? I know what you're thinking—that's a pretty high falutin'-sounding concept for a movie review, right? Well this is a big theory that I have. More on that later.
New Stuff
The problem with making such intensely outrageous action movies and trying constantly to up the ante is that it all just becomes completely cartoonish. By the time Dom and wife Letty (Michelle Rodriguez) jump a canyon in a car, snag a vine (with a wheel) like car-Tarzan, and monkey-swing to the other side,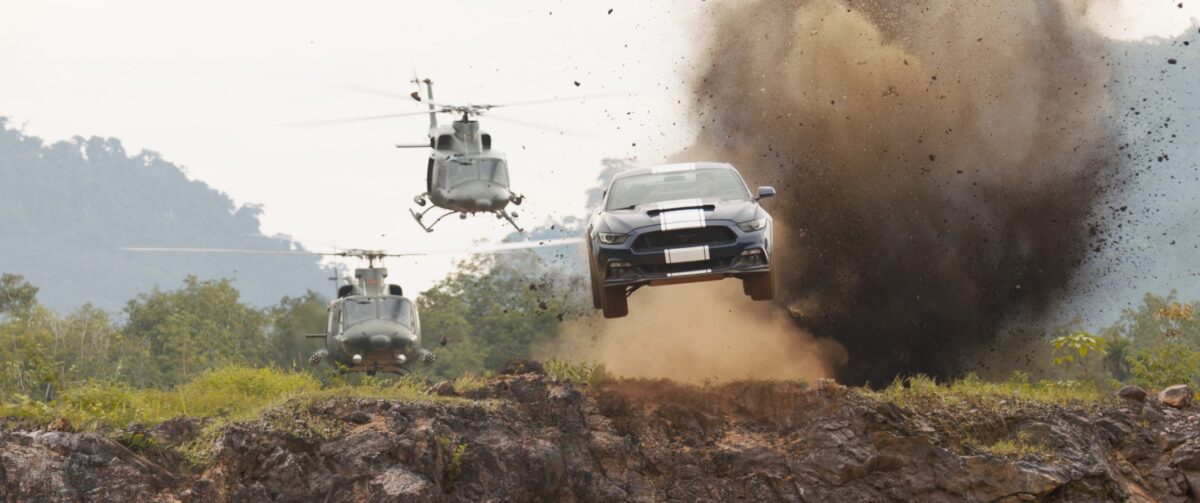 and by the time Roman (Tyrese Gibson) and Tej (Chris "Ludacris" Bridges) make a small space shuttle out of a Pontiac Fiero and take off into outer space in yellow minion-looking spacesuits, I knew the lack-of-coffee headache I had would not be improving any time soon. This is a two-and-a-half-hour movie.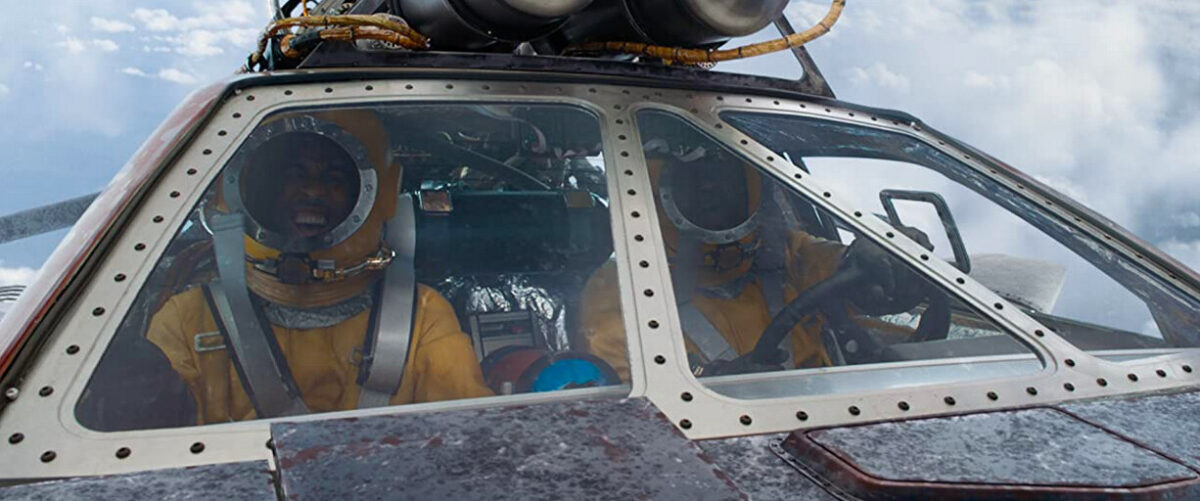 In addition to new action and new gizmos, there's a new character to spice up the action: Jakob Toretto (former wrestler John Cena). He's Dom's brother, an individual with outsized biceps and supernormal driving abilities in his own right. He's also sort of a James Bond superspy, whose job in this movie is to get hold of a MacGuffin that can manipulate all of the world's electronic devices. Who's the only man on the planet who can possibly stop him? Take a wild … never mind. Sigh.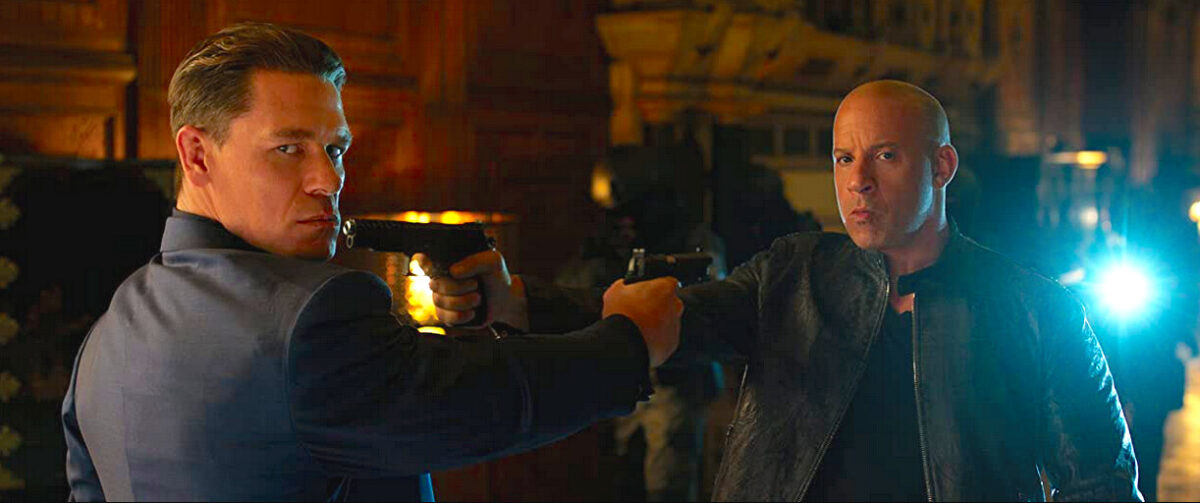 What kind of action do we get in this action movie? How's a minefield chase where they set off pretty much every mine, but nobody gets any body parts blown off? Then there's that aforementioned Tarzan-car-on-steroids canyon jump. Lots of car races, featuring the F&F-patented all-important timing of when to hit the rocket-booster switch. Lots of punching and kicking and whacking.


One more new gizmo: the installing of powerful electromagnets in Dom and his boys' various muscle cars, which can then attract or repel other cars in high-speed chase scenes. Like, magnets so powerful they can open up one side of the truck you're driving, and then flip the magnets to attract mode, and they can suck a bad guy's car all the way through a store, into the truck, and trap him in there. Woo-hoo (not).
Old Stuff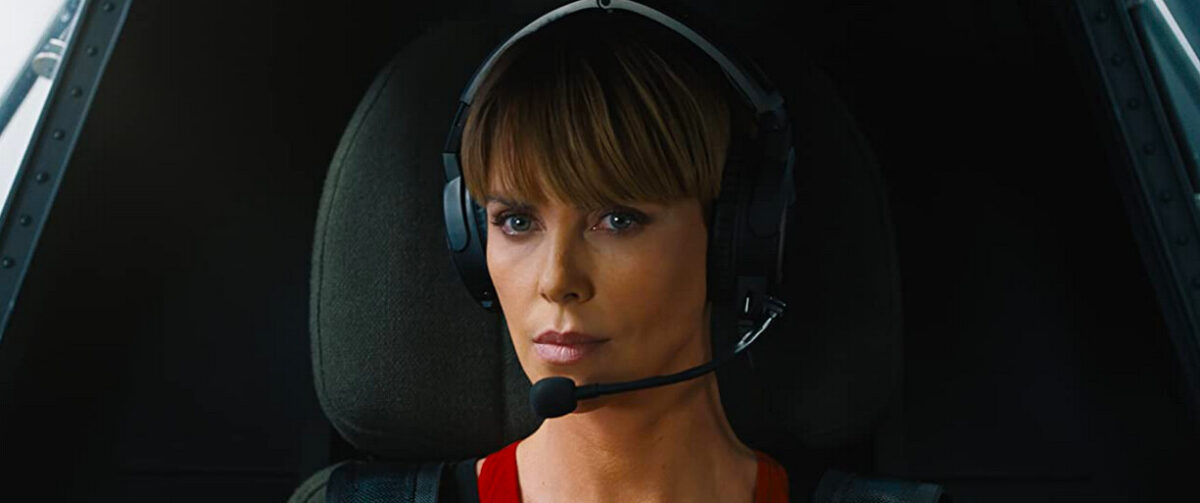 In addition to all the new stuff, there's lots of old stuff, necessitating frequent flashbacks: like how Han (Sung Kang) from "Tokyo Drift" survived, in an earlier film. Charlize Theron, the villainess from "The Fate of the Furious" is also back, and Helen Mirren's back. Why are Dwayne Johnson and Jason Statham not back? Surely that'll be for when they do "FX." See what I did there? Anybody want to wager whether that'll be the next movie's title?
The problem with this series, and by extension the Marvel-verse, the DC-verse, and indeed any action movie made today, is that the full-throttle outlandishness needed to keep an audience's ever-dwindling attention span has long since reached the limit and has now plunged headlong into absurdity. That's detrimental. That's harmful to humans.
Why? It turns audiences into morons. You'd think the audience, sitting in their theater seats would note the massive stupidity on display. You'd think you'd hear boos. But no. What's scary is that the audiences are now still suspending their disbelief.
For example, after a jaw-dropping, that-could-never-actually-happen sequence of a car flipping 558 times at a velocity where the first revolution would have decapitated the passengers, and the passengers casually get out completely unscathed—the audience actually cheered. Like the CGI did something impressive or something; like the concept is valid.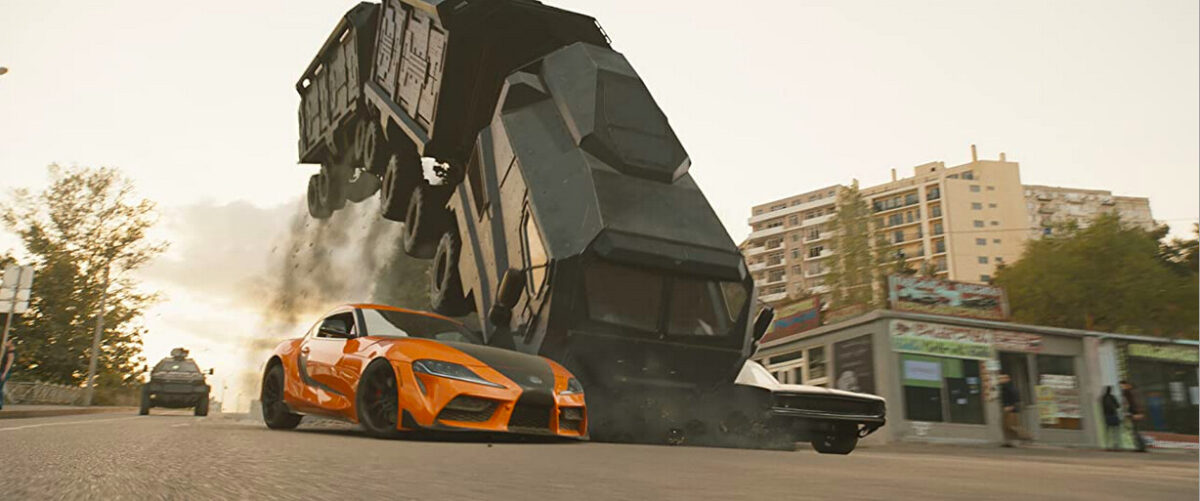 You know what this is? Whether intentional or not, these are lies! This is lying, and maybe it's just me, but I'm thinking this is getting audiences used to living with lies and rampant untruths. It's softening us up, getting us comfortable with a dearth of truth in this post-truth era—which comes right before a communist era. And it's been going on for decades now.
A further connection I see here: Foisting untruths is something that Marxism does. In the dystopian novel "1984" by George Orwell, the protagonist is put in a little room (like a movie theater) where he's grilled and told that two plus two equals five. He's forced to repeat this even though he knows it isn't true. This is the nature of communism and socialism. They want to force the lie and they want you to believe the lie.
Stella Morabito, senior contributor at The Federalist, in her 2017 article titled "The First 3 Phases of the Downward Slope From Freedom to Communism," puts it this way:
"The first phase towards tyranny in a free society is a generational or decades-long process. It's a period in which minds can be closed to reason and more influenced by emotion and propaganda. Even at institutions of supposedly higher learning, students start to lose their capacity to think independent thoughts. We might summarize this as the conditioning phase—maybe the 'programming' stage—that paves the way for groupthink to solidify."
It's really not a stretch to say that the lies foisted by current action movies, in terms of their rampant unbelievability, have already conditioned American audiences into a dangerous phase of groupthink. America awake! Call Hollywood out on the especially stupid, deleterious stuff. (Which is what I'm doing right here.)
There are still good films being made out there; there are still responsible, do-gooder filmmakers, actors, and films. But "F9: The Fast Saga" is not one of them. America's summer blockbuster is dead.
Long live the summer blockbuster.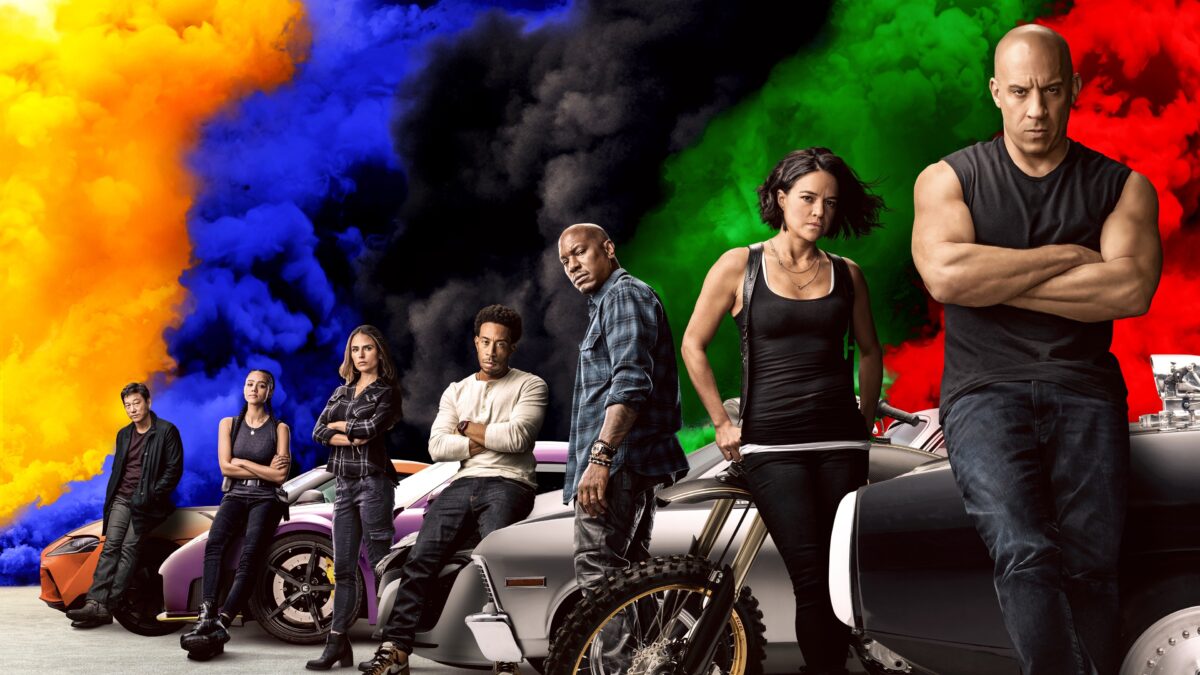 Film Review: 'F9: The Fast Saga'
Director: Justin Lin
Starring: Vin Diesel, Michelle Rodriguez, Jordana Brewster, Tyrese Gibson, Ludacris, Charlize Theron, John Cena
Running Time: 2 hours, 25 minutes
Rating: PG-13
Release Date: June 25, 2021
Rating: 2 out of 5 stars
Mark Jackson is the senior film critic for The Epoch Times. Mark has 20 years' experience as a professional New York actor, classical theater training, and a BA in philosophy. He recently narrated the Epoch Times audiobook "How the Specter of Communism is Ruling Our World," and has a Rotten Tomatoes author page.