PG-13 | 2h 39min | Drama, Biography | 24 June 2022 (USA)
In his career, Australian writer/director Baz Luhrmann has tackled some weighty subject material while amassing as many admirers as detractors. His debut ("Strictly Ballroom," 1992) was an exhilarating homage to modern dance and its follow-up "Romeo + Juliet" (1996) turned Shakespeare on its ear in the best way.
The 2001 jukebox musical "Moulin Rouge!" broke many barriers while polarizing critics and audiences alike. "Australia" (2008) was a major waste of time and his take on "The Great Gatsby" (2013) is considered by most to be the best interpretation of the (patently unfilmable) F. Scott Fitzgerald novel of the same name.
You Can't Please Everyone
With "Elvis," Luhrmann is likely to enjoy his greatest box office (and industry award) success, but it will come with a price; something he was probably completely aware of going in. No matter what he did or how he did it, Luhrmann had to know there would be plenty of people putting his movie under a highly scrutinizing microscope. You can't make a film such as this without rubbing someone the wrong way.
As much of a cultural icon as he was a pioneer of modern popular music, Elvis Presley forever changed the landscape of entertainment and continues to command our attention nearly a half century after his death.
Referenced to in over 400 movies and a major character in over a dozen more, Presley presents any actor attempting to portray him with a Herculean task, one that would cause most thespians to shrink like a spider on a hot stove.
Butler Is Sheer Perfection
Known mostly for playing Manson Family member Tex Watson in Quentin Tarantino's revisionist drama "Once Upon a Time in Hollywood," Austin Butler delivers what is without a doubt the finest interpretation of Presley ever committed to film.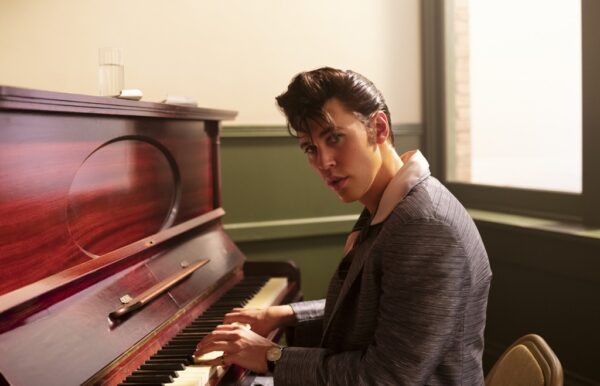 Although many have valiantly tried (including Kurt Russell and Val Kilmer), no one has ever quite looked or sounded more like Presley on screen than Butler. In the movie "Wild At Heart," Nicolas Cage (who, at one point was Presley's son-in-law, as was Michael Jackson) sang two of Presley's songs with amazing believability, but then again, so have thousands of Presley impersonators the world over for decades.
Based on the press notes (and a video posted by Luhrmann on his Twitter page), Butler sings all of the pre-1970 Presley material and in scenes taking place during Presley's resident performance years in Las Vegas, Luhrmann employs a mix of Butler and Presley's vocals. This is the same thing Oliver Stone did with Kilmer and Jim Morrison in "The Doors."
Although having appeared in several past movies and TV shows about Presley, performers portraying Presley's lifetime manager "Colonel" Tom Parker have been regulated to supporting or even incidental roles.
Born Andreas Cornelis van Kuijk in the Netherlands, Parker illegally emigrated to the United States at age 20, claiming he was born in West Virginia. A shyster of the highest order, Parker started as a carnival barker before moving on to entertainment management whose clientele included country crooners Eddy Arnold and Hank Snow.
The first time Parker heard Presley singing ("That's All Right, Mama") he thought the singer was black. Not wasting a second, Parker leached on to Presley in much the same manner as a tick affixes itself to dog and thoroughly convinced him only he could make him famous.
Despite warranted skepticism on the part of Presley's mother Gladys (Helen Thomson) and mostly useless father Vernon (Richard Roxburgh), they signed a contract allowing Parker to manage Presley, then a 20-year-old minor.
Hanks as a Cad
Luhrmann's biggest gamble of the production wasn't in casting Tom Hanks as Parker, but rather making the character a co-lead and the movie's (unreliable) narrator. Buried underneath pounds of make-up and unflattering prosthetics, Hanks immerses himself into the role which includes speaking in an unknown and instantly annoying foreign accent. This is particularly troubling as archival videos and news reels of Parker show him speaking with no accent whatsoever.
Having only played a true antagonist on screen only once before (in the 2004 remake "The Ladykillers" by the Coen brothers), Hanks more than succeeds in getting the audience to completely loathe Parker and view him as a bloodsucking pariah.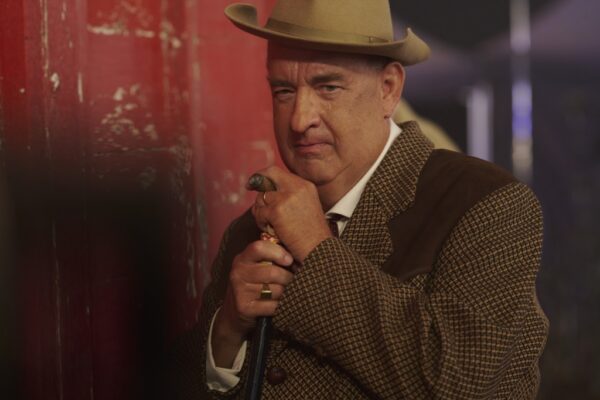 His refusal to "allow" Presley to tour outside the United States (because Parker could never leave American soil and return) was regarded by many Presley insiders, including his ex-wife Priscilla (Olivia DeJonge), as the principal event which escalated his eventually fatal substance abuse.
Final Act Filler
Typically a movie lasting 159 minutes or more has some lulls, weak spots and more than a little padding and that is indeed the case here. Once the action shifts full time to Las Vegas, Luhrmann and his three co-writers begin repeating themselves; there's only so many times you can watch Presley don ornate jumpsuits and capes and perform faux-karate while sweating to his own oldies.
One glaring omission and one that would have certainly packed some punch would have been the then secret meeting between Presley and President Richard Nixon in the oval office at the White House in 1970. This event was the basis of the entire "Elvis & Nixon" film from 2016 starring Michael Shannon as Presley and Kevin Spacey as Nixon.
The Early Years Are the Best
The filmmakers serve extra high marks, however, for the content, pacing, and musical choices in the first two acts. More so than all previous Presley movies, "Elvis" devotes a good stretch of time to his dirt poor childhood in Mississippi and the effect that blues, country, and especially gospel would have on him.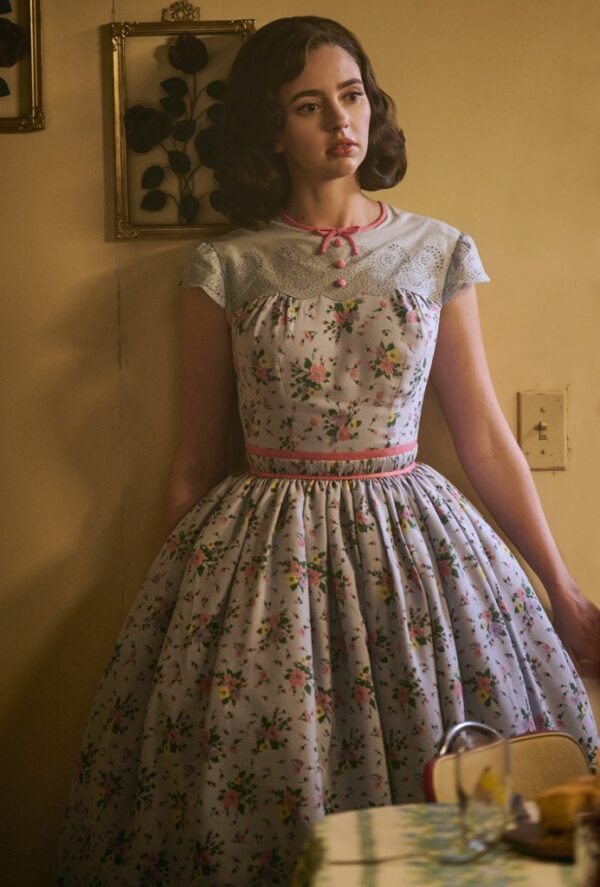 Among the many highlights include a performance of the (relatively obscure) song "Trouble" where authorities threatened Presley with arrest if his dancing became too "suggestive."
I've said it before and will likely do so again, but this is a movie about a complicated, talented and troubled person that would have worked far better and been more complete had it been a five-part, 10-hour cable mini-series. There's just not enough time in any feature film to do Presley's legacy justice.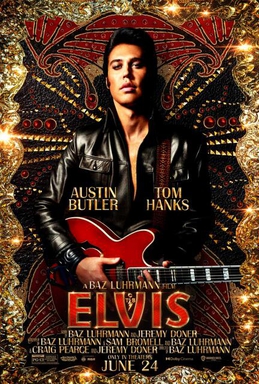 'Elvis'
Director: Baz Luhrmann
Stars: Austin Butler, Tom Hanks, Olivia DeJonge, Richard Roxburgh, Helen Thomson
Running Time: 2 hours, 39 minutes
MPAA Rating: PG-13
Release Date: June 24, 2022
Rating: 3.5 out of 5