Not rated | 1h 40min | Documentary, Biography | 12 July 2019 (USA)
This year of 2019 marks the 50th anniversary of the seminal Apollo 11 mission. As such, there is a veritable torrent of film and TV offerings that are covering this milestone of human history, including PBS's "Chasing the Moon" and NEON's "Apollo 11."
The new biography by director David Fairhead ("Spitfire," "Mercury 13"), "Armstrong," humanizes ace astronaut Neil Armstrong and stands in stark contrast to Damien Chazelle's "First Man," which debuted last year. Whereas the latter focused more on the usual family breakup drama that the film industry seems to relish, Fairhead's film pays homage to a man whose life encapsulates the words "humble hero."
It takes a much more personal and humanistic approach to Armstrong's life, fleshing out many of the details both before and after the iconic mission.
The Times, the Sacrifices
Through Harrison Ford's excellent narration, the film recounts the Space Race, which began in the mid-1950s between the United States and the Soviet Union. This Cold War competition—to see who would be the first to achieve spaceflight—was itself preceded by the post-World War II nuclear arms race, a frantic period of missile production that the two rivals engaged in.
There are some similarities between this film and another popular doc piece, director Todd Douglas Miller's "Apollo 11." However, "Armstrong" chronicles the trials and tribulations of the astronauts more succinctly and delves into their intense training regimes, as well as the personal sacrifices they had to make in order to achieve their exemplary level of competency.
Harrison Ford tersely narrates the film and voices some of Armstrong's own words. The famous astronaut's family members are also given some screen time and reflect on their own experiences with the benchmark space program and with Armstrong.
The film's commentary and analysis is even-handed, never going to lengths to drum up artificial drama between family members to "punch up" the source material. In fact, if anything, it shows what deep regard they had for the man who tried his best to balance both his familial life and his duty to the program. In the end, they seemed at peace with all of their sacrifices.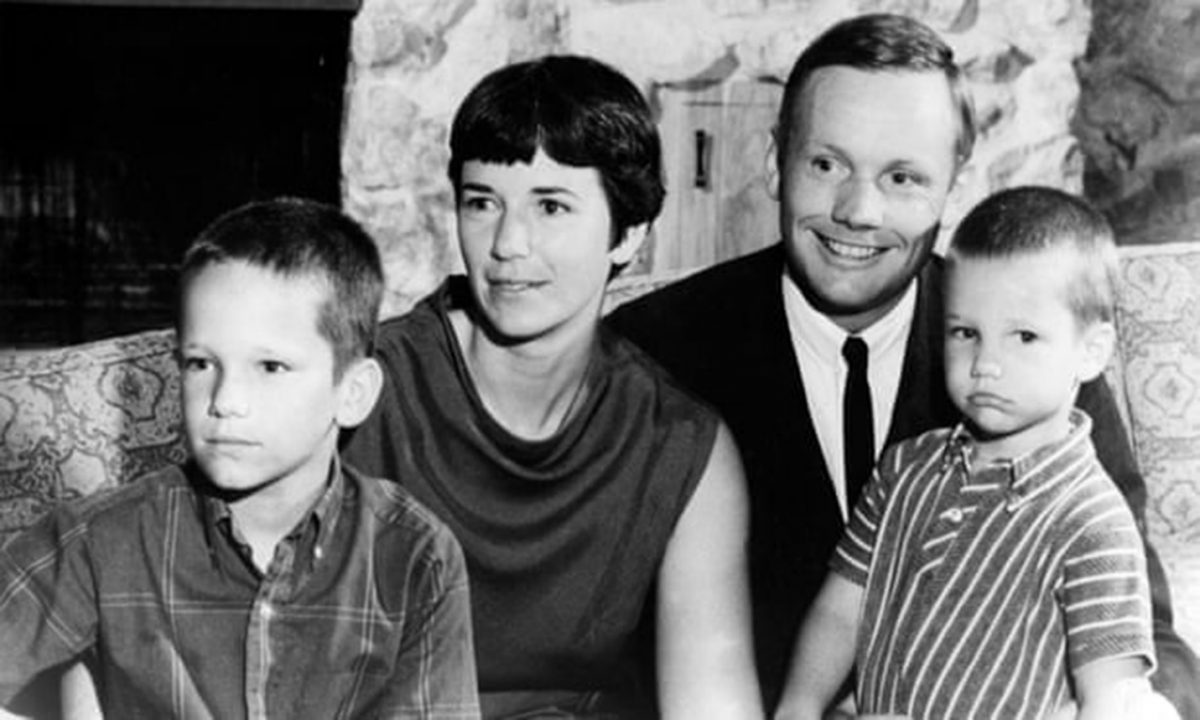 A broader picture is also painted. The film explores many of the political strains that led NASA to create the program in the first place, as well as the fact that Armstrong was but one of thousands of folks who collaborated in the gargantuan effort to put a manned spacecraft on the moon. But these are merely framing devices that are referred to from time to time. The real story here is a deeply personal one.
The Real Neil Armstrong
From Armstrong's humble beginnings as a kid growing up in Wapakoneta, Ohio, to his military service as a combat pilot during the largely forgotten Korean War, we get many insights into his life. All of his experiences as a young man culminated in a cohesive vision that he formed for himself and that explains the motivations leading to his upward trajectory—his mercurial rise to greatness.
Here again, whereas the biopic "First Man" depicts Armstrong as a rather drab fellow, "Armstrong" counters this by characterizing him much more accurately. Instead of the typical sycophantic inflections that we see in so many biopics these days, here we get a much more earnest recounting of an understated "everyman" hero, and although his eyes were frequently gazing at the stars, his feet were always planted on terra firma.
"Armstrong," then, is an immersive and educational film that gives a much greater degree of depth than its predecessors. It sheds light on an uncommonly modest and gentle spirit who, although he could have parlayed his fame into the stratosphere (pun intended) and beyond, instead decided to live his life in seclusion—eschewing the limelight for solitude.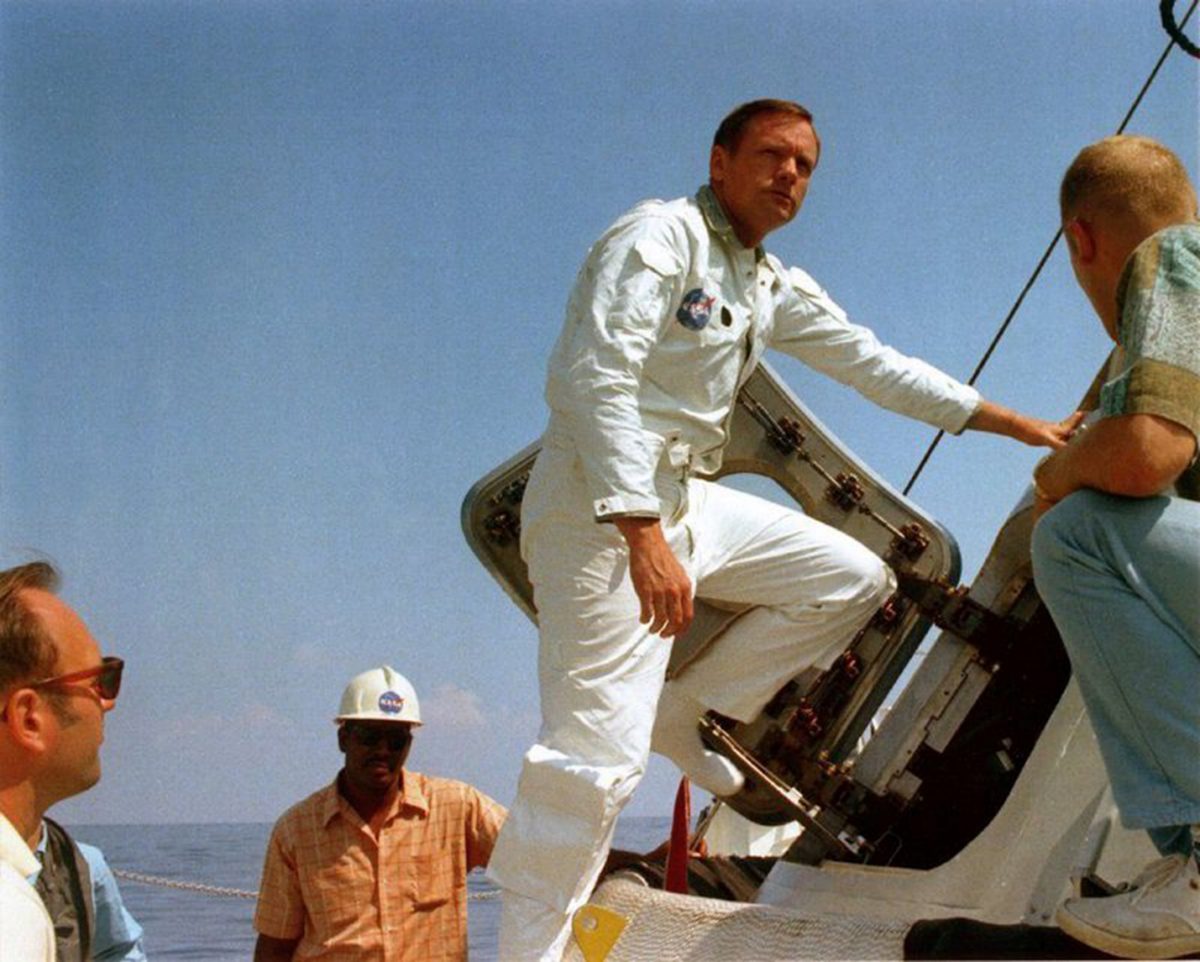 "Armstrong" can act as a master class in humility, patriotism, and hard work. As one fellow astronaut recollects, "Neil was quiet, and poised, but here he was in command of the moon landing."
Indeed, this documentary is truly remarkable and shows the quiet strength in unpretentiousness. If you don't already admire astronaut Neil Armstrong before watching this film, you most certainly will afterward.
And yes, unlike in "First Man," the famous shot of the American flag being planted on the lunar surface is proudly displayed.
'Armstrong'
Documentary
Director: David Fairhead
Starring: Neil Armstrong (archival footage), Harrison Ford (narration), Mark Armstrong
Running time: 1 hour, 40 minutes
Release Date: July 12
Rated: 4 stars out of 5
Ian Kane is a filmmaker and author based out of Los Angeles. To see more, visit DreamFlightEnt.com or contact him at Twitter.com/ImIanKane