A Michigan Air National Guard pilot earned a prestigious award for pulling off a daring landing despite malfunctioning equipment.
Maj. Brett DeVries, an A-10 Warthog pilot with the Guard's 107th Fighter Squadron, received the Distinguished Flying Cross (DFC) on Nov. 6 for his "extraordinary flight achievement." DeVries successfully landed his A-10 Thunderbolt II after a serious mishap on July 20, 2017, without a canopy or functioning landing gear.
He skidded onto Michigan's Alpena Combat Readiness Training Center runway. However, both the pilot and plane survived to tell the tale.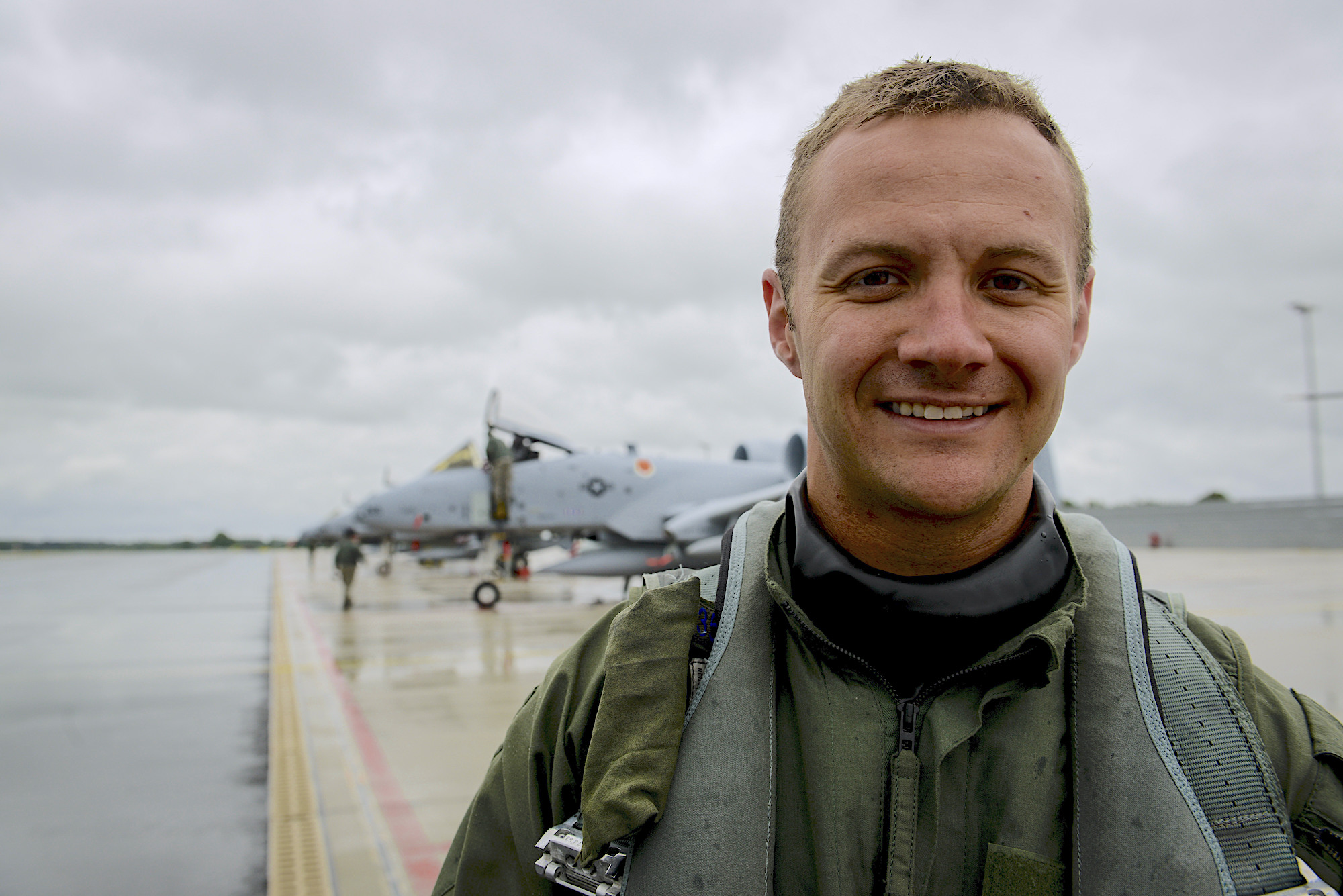 "Awarded for heroism or extraordinary achievement that is 'entirely distinctive, involving operations that are not routine,' today, Major DeVries, you will join the ranks of some other American heroes," said Air Force Sec. Barbara Barrett, presenting DeVries's award at Selfridge Air National Guard Base, according to Air Force Times.
Then-Captain DeVries, his wingman, Maj. Shannon Vickers, and two additional A-10s were training over Michigan's Grayling Air Gunnery Range when DeVries's 30-millimeter gun misfired around 150 feet in the air.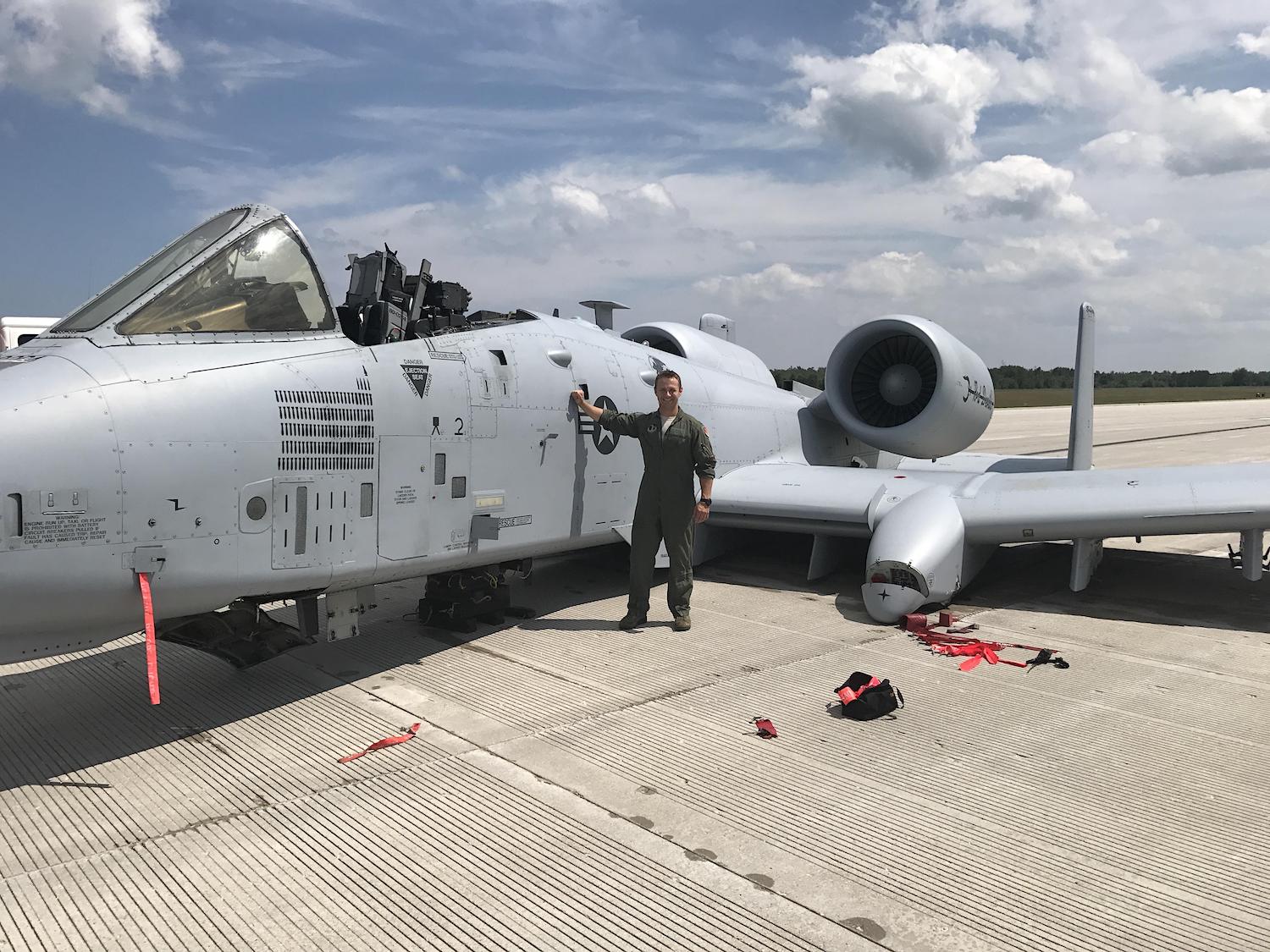 The plane's entire canopy blew off, leaving the pilot exposed to the sudden force of 325-knot winds. "It was like someone sucker punched me," DeVries recalled in a 2017 news release. "I was just dazed for a moment."
Maps and checklists having blown away, the pilot responded quickly, lowering his seat for protection from the wind and trying to gain altitude. However, he still needed help.
"There was paper everywhere. And I was afraid to open up my emergency checklist, because I knew that would just blow away and maybe get sucked in to an engine," DeVries recalled.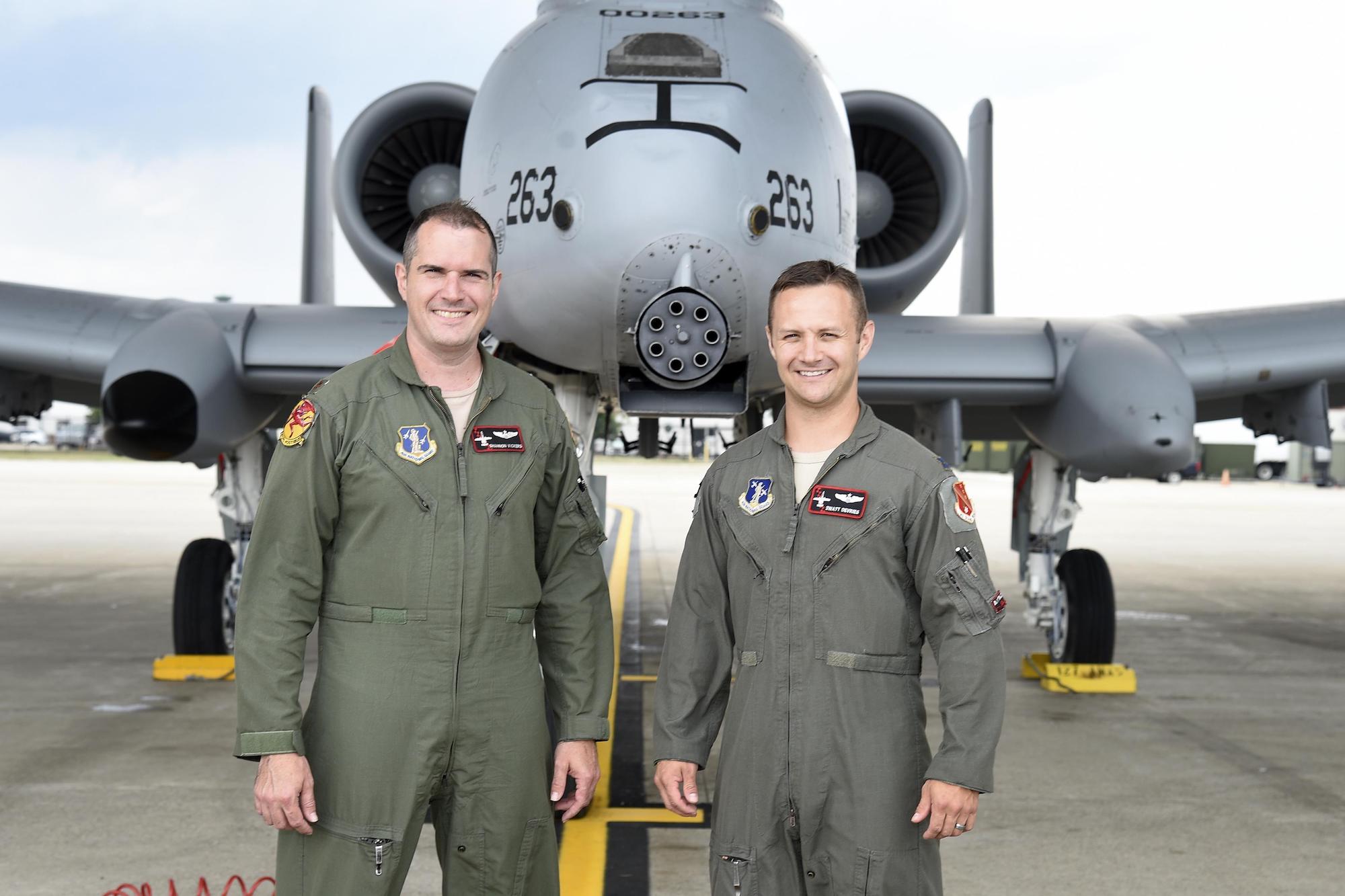 Wingman Vickers, noticing a "donut of gas" from DeVries's aircraft's gun surrounding the plane, flew closer to investigate the damage to his captain's Thunderbolt. What DeVries couldn't see was that the blast had also damaged the underside of the plane, rendering his landing gear damaged beyond efficacy.
Unsure whether his ejection seat would even work if he tried to bail, the captain headed back to base in tandem with his wingman, brainstorming as they went.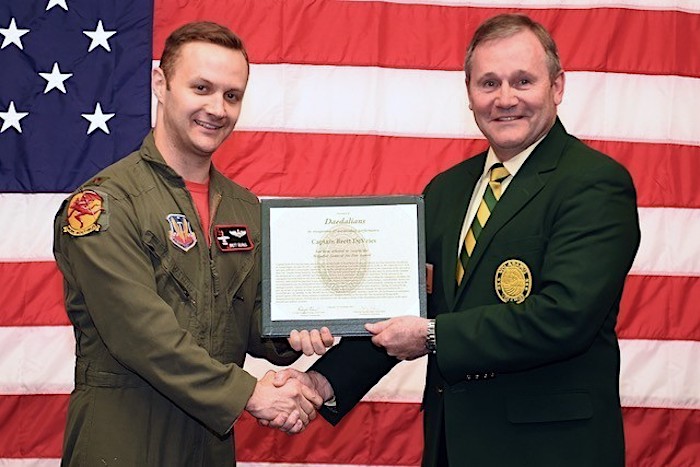 "I just thought, 'There is no way this is happening right now,'" Vickers recalled. "It all was sort of surreal, but at the same time, we were 100 percent focused on the task ahead of us."
"The training, that's what saves you and your wingman," DeVries reflected.
The pilot soon realized that he had no choice but to attempt a belly-landing, hoping that the integrity of the plane would hold without its canopy or landing gear. A-10 maintainers lent their input via speakerphones, and DeVries braced himself for impact.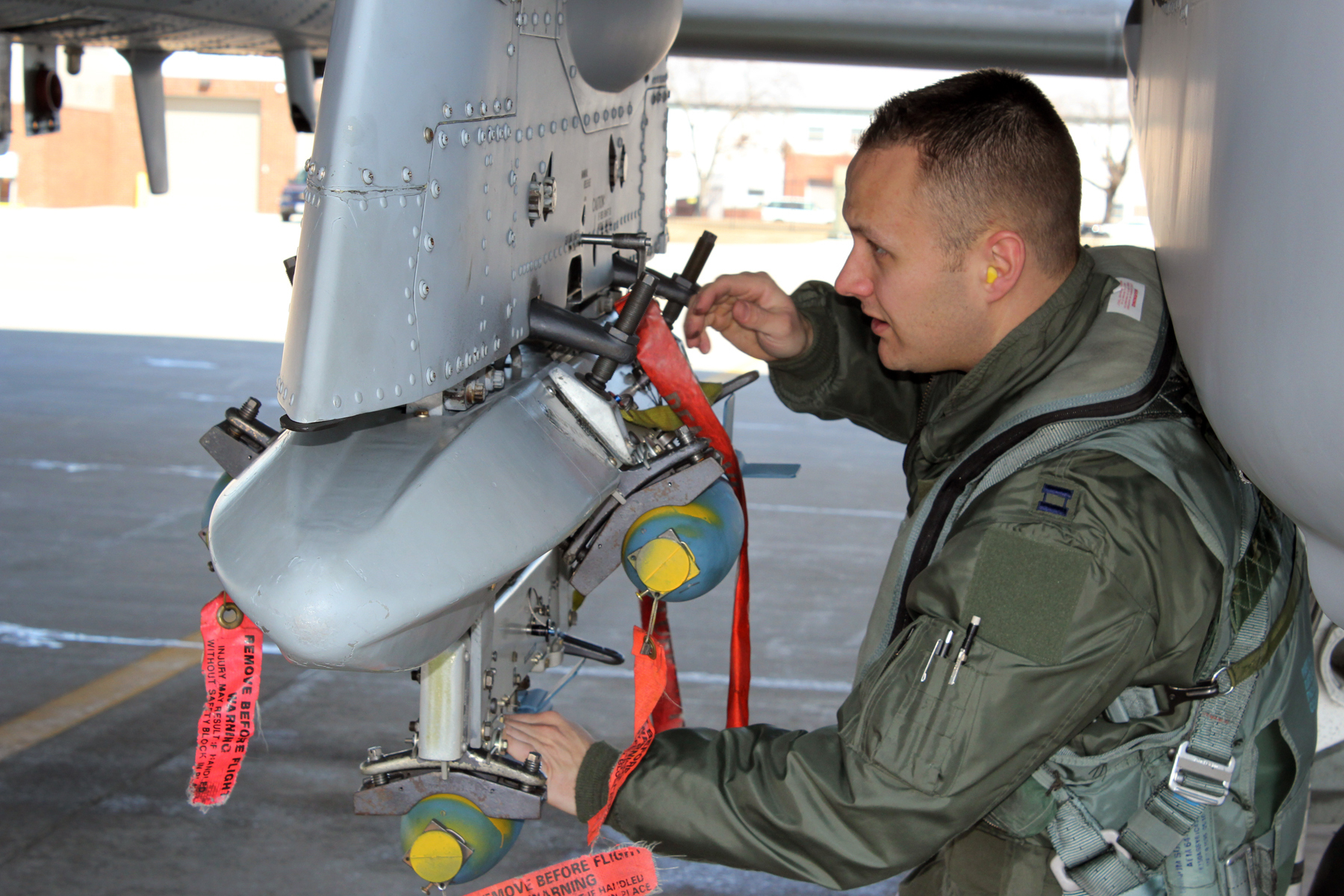 Approaching the runway slowly and close to the ground, 25 minutes after the mid-air misfire, DeVries pulled off an incredible skid-landing with guidance from Vickers. Exiting the place, the pilot even posed for photos beside his damaged plane.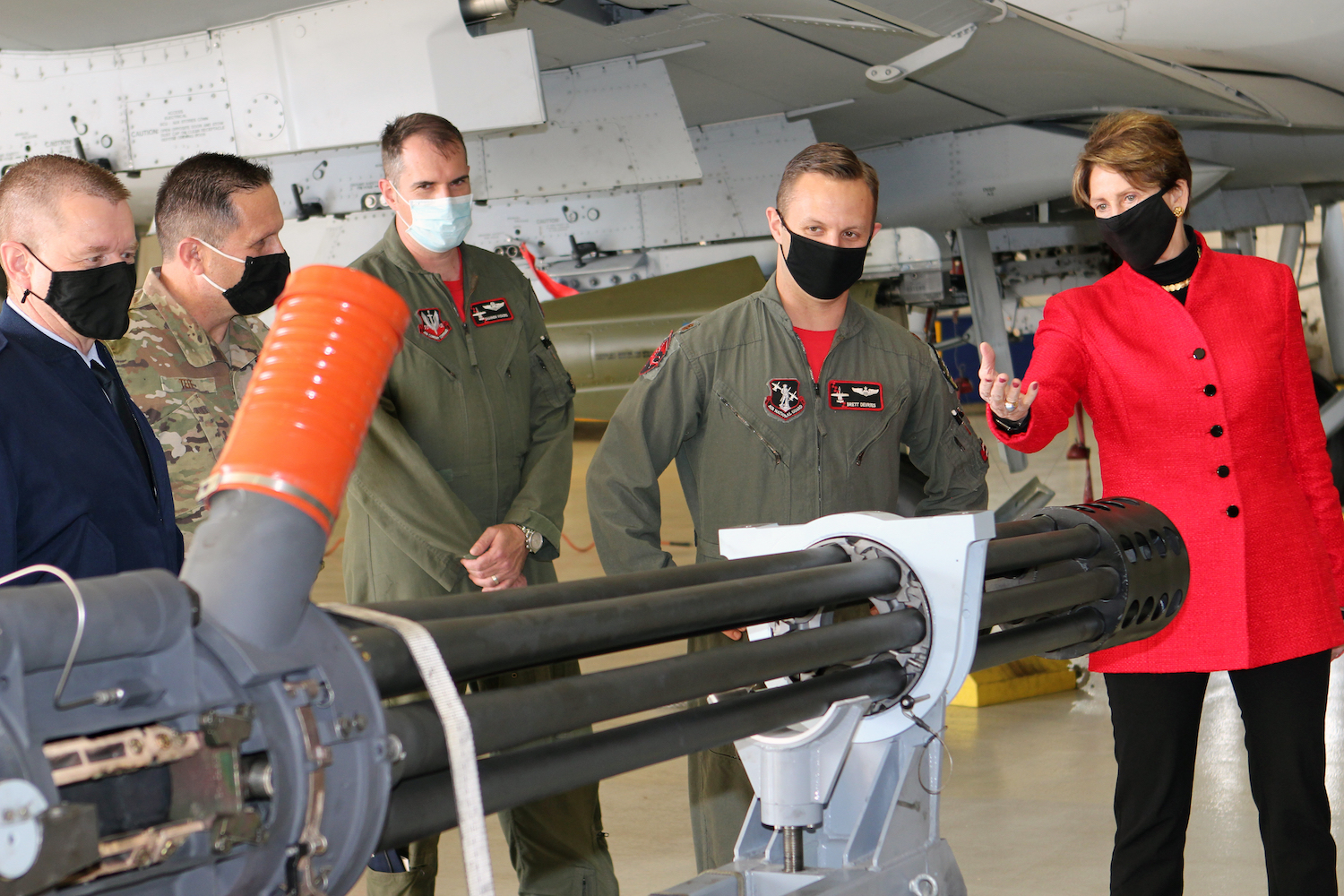 Upon receiving his own DFC on Nov. 6, DeVries was also commended by Wing Commander Brig. Gen. Rolf Mammen for putting service before self.
"[He] demonstrated a level of airmanship to which we should all aspire," Mammen praised. "As a commander, I cannot tell you how proud I am of Maj. DeVries and our entire 127th Wing."
We would love to hear your stories! You can share them with us at emg.inspired@epochtimes.nyc