Feng Shui Expert Says Shen Yun Harmonious
April 21, 2013 4:13 pm Last Updated: December 23, 2013 7:22 pm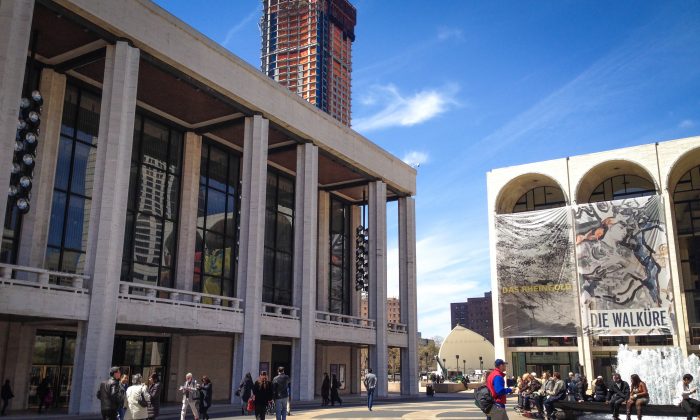 NEW YORK—The energy and tranquility of Shen Yun Performing Arts was evident to Lurrae Lupone, a feng shui consultant.
"The colors, the colorfulness, and the smoothness—everything is about the qi and the way they moved their body," she said. "Everything was harmonious with the body, the music, the flow, the beauty. It was beautiful."
One aspect of classical Chinese dance is bearing, which can best be described as a particular inner spirit, according to Shen Yun's website.
"It is formed by a combination of something resembling cultural DNA or an ethnic flavor in Chinese people's bones, together with the heritage of 5,000 years of Chinese civilization," the website states. "Bearing emphasizes internal spirit, breath, intent, personal aura, and deep emotional expression. In essence, the spirit leads form, so that form is imbued with spirit."
Ms. Lupone said that the performance, which has the dancers accompanied by digital backdrops, handmade costumes, and an orchestra that combines both classical Chinese and Western instruments, was a lovely celebration of Chinese culture.
The traditional culture was nearly destroyed by the Chinese Communist Party before Shen Yun formed with the mission of reviving it.
"Shen Yun is based in New York where its artistic creators are able to freely express themselves and revive their ancient Chinese culture," the website explains. "Such artistic freedom is unfortunately not present in China under the communist regime, which has co-opted and destroyed traditional arts. The courage and outspokenness of our artists is one of the reasons why Shen Yun is so well-loved."
Ms. Lupone said the repressive environment in today's China, due to the Chinese Communist Party, doesn't allow for feng shui.
"My take on it [feng shui] is really more therapeutic, in that it's based on a conversation about what the person wants and who they are, which is not the conversation that the people of China are having today, it would appear," she said. "Because there's no self in the communist country, there's no individual self or potential to realize [one's] true self."
Ms. Lupone understands feng shui as based on how the environment affects people. After thousands of years, the art developed from observing the positions of various elements in the environment in relation to people. Such elements "could influence their health first of all, their wealth eventually, and their happiness," she said.
Linda Devasio, a retired elementary school teacher who accompanied Ms. Lupone on Sunday, said that while the present Chinese culture is devoid of divinity, Shen Yun shows the divine nature of traditional Chinese culture.
"This is a celebration that they're trying to spread to the world, to show their culture, to show humanity, to show the self," she said. "What Shen Yun is doing is very, very important to the Chinese people here in America."

Reporting by Joshua Philipp and Ryan Jeffries
New York-based Shen Yun Performing Arts has three touring companies that perform simultaneously around the world. For more information, visit ShenYunPerformingArts.org
Shen Yun Performing Arts is performing at the David H. Koch Theater at Lincoln Center through April 28.
The Epoch Times considers Shen Yun Performing Arts the significant cultural event of our time. We have proudly covered audience reactions since Shen Yun's inception in 2006.