The holiday season is a time of tradition and cherished memories for many. With Christmas around the corner, The Epoch Times went around the Holiday Village at Bryant Park in New York to interview people about their favorite holiday traditions. Here's what they had to say: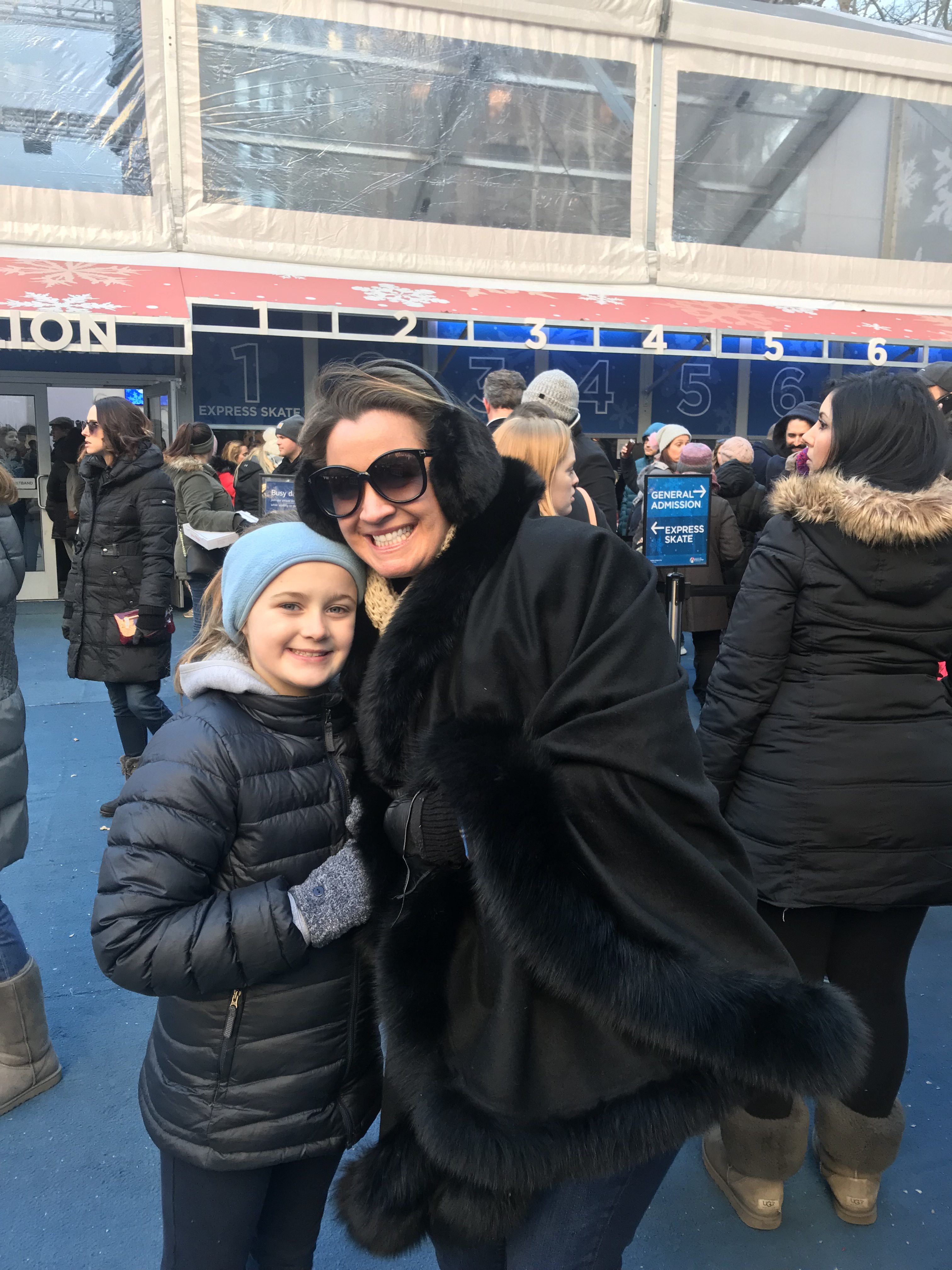 Jaclyn Hanning, 41, businessowner
Decorating the tree, that's usually fun. Every year, we come to the city for Christmas to spend the night. We usually skate, go to dinner, go see the tree at Rockefeller Center, go to FAO Schwarz. We go to all the spots.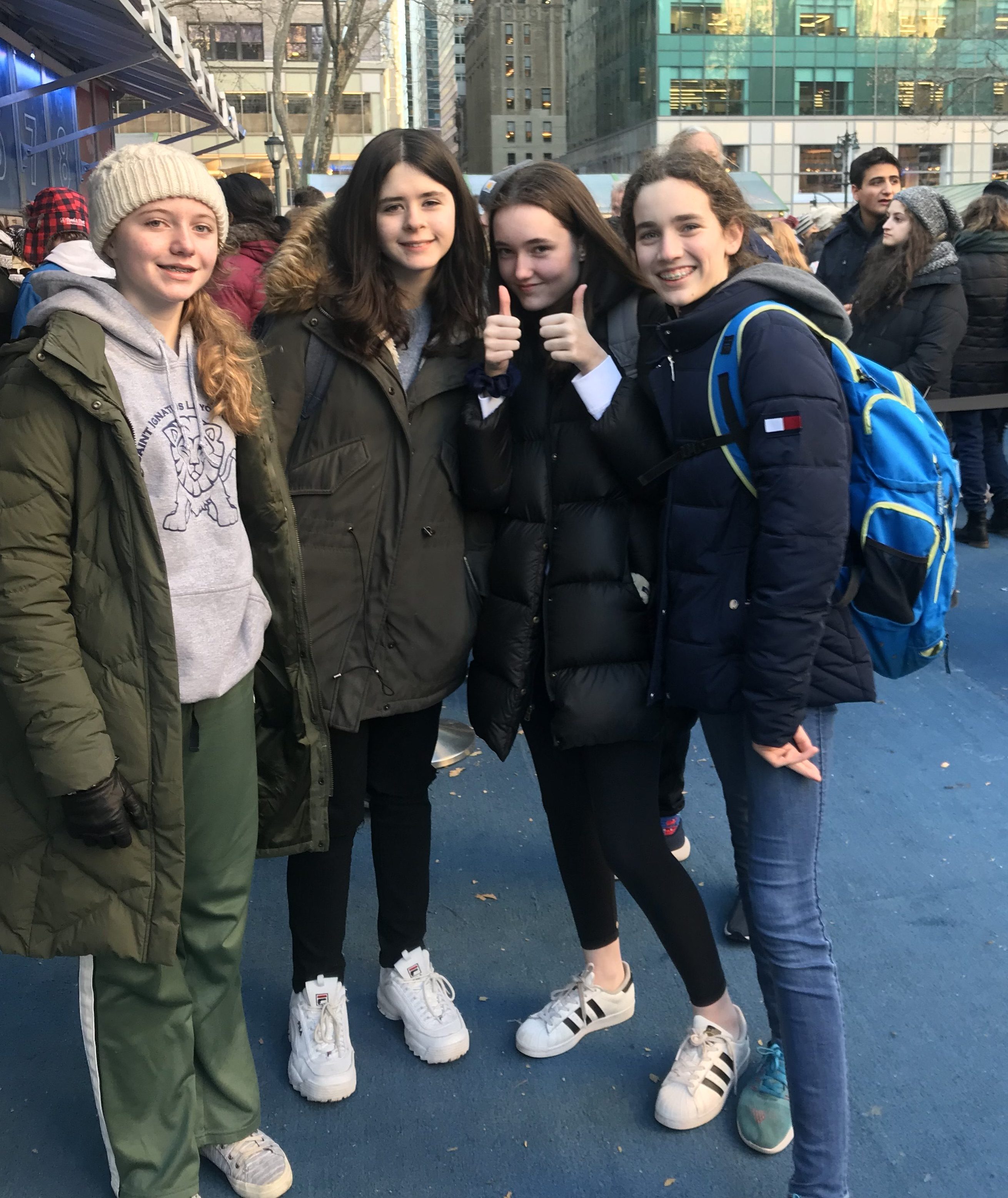 Nelly Fitzpatrick, 13 (R)
Camilla, 12 (2nd R)
Nelly: Lighting the Christmas tree with all my brother and sisters. I like going to church on Christmas Eve at St. Ignatius Loyola Church and spending time with my family.
Camilla: I like skating, hot chocolate, and spending time with my family. I have a big family: three brothers and one sister.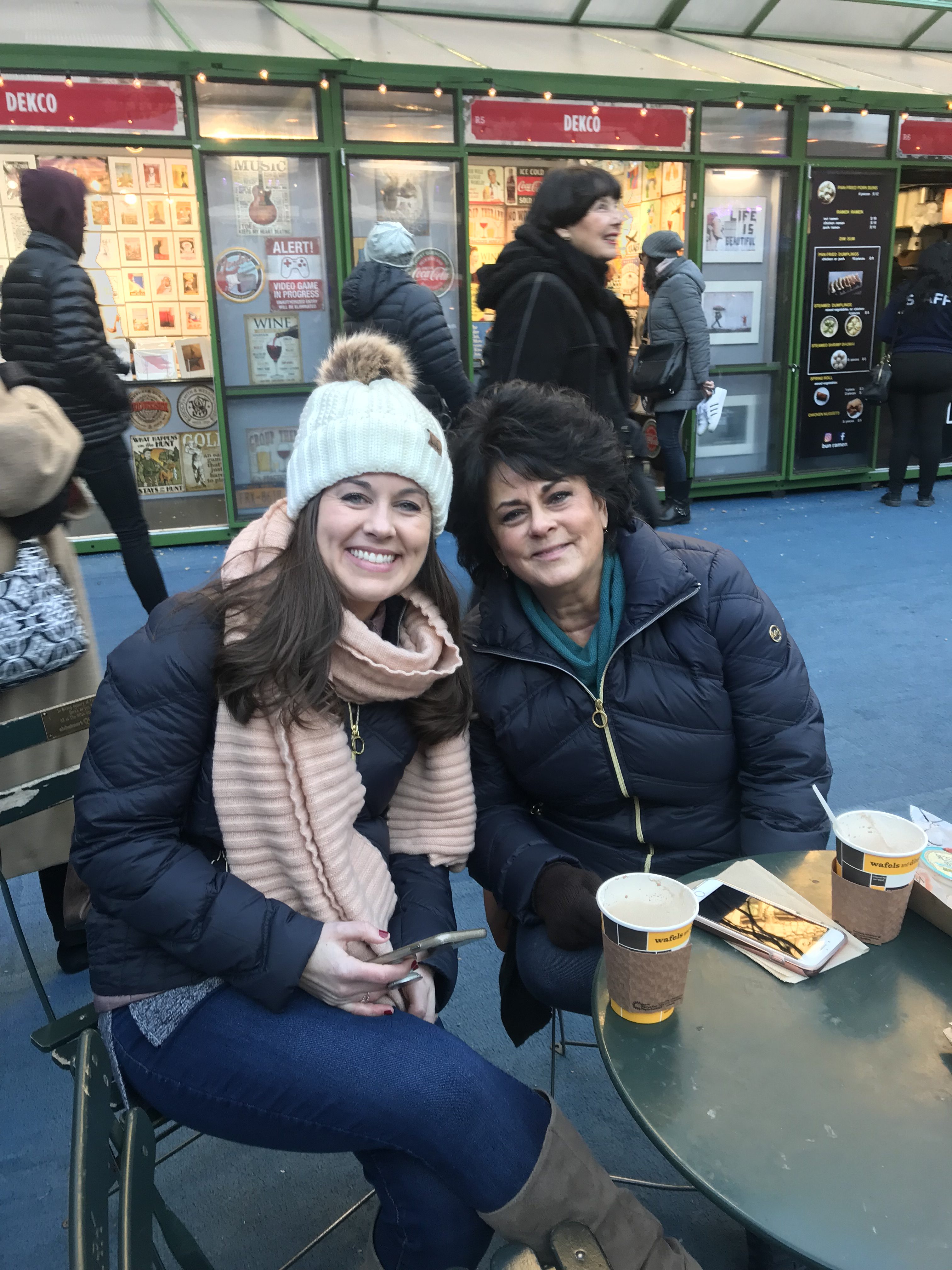 Sylvia, 29, recruiter
Kayla, 60, radio programmer from Louisiana
Kala: Spending time with the family.
Sylvia: Christmas Eve with family. A lot of the time, we'll have a little church service and then either go out to eat or have dinner at the house. We're here on vacation. This is the first time we've ever come here, we just got here, we're here for the weekend.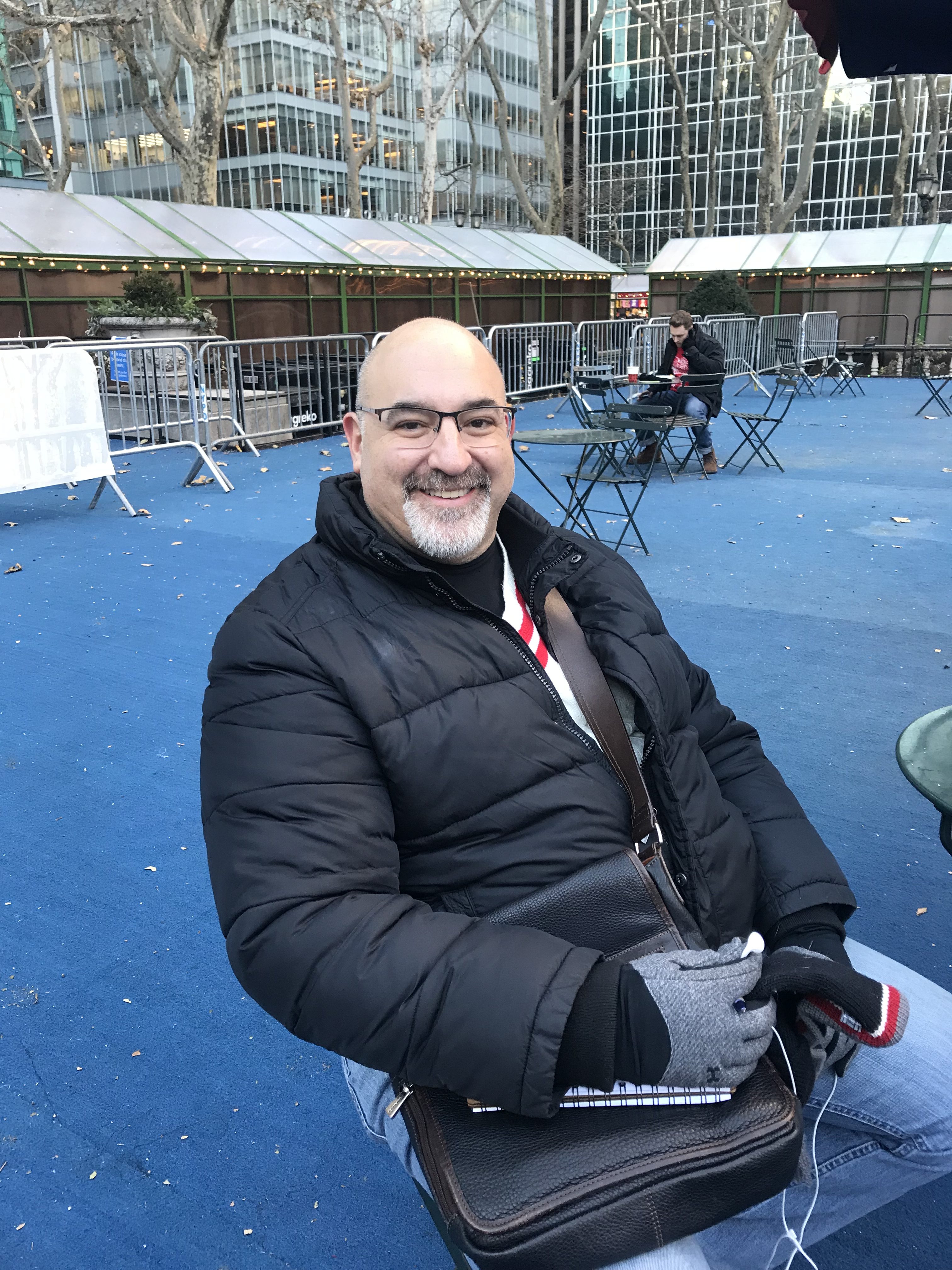 Brian, 53, cybersecurity
Christmas shopping in the month of December. It depends what I'm looking for: what kind of gifts, either specific or where I have to go to a destination. My wife and I are city people, we live half in the city, half in the suburbs, so we like this Bryant Park market and Union Square, but that's generally for knick-knack gifts. If it's children, these days they want nothing more than gift cards. Otherwise, it becomes specific. If somebody's a wine drinker, then it'll be that; if it's clothes, it's Saks Fifth Avenue; if it's books, it's Barnes & Noble, it all depends on what people are looking for.
The most interesting gift I ever bought was for my old boss, who was like another father to me. I bought him a week at Yankees Fantasy Camp, where he went to Florida for a week, hung out with Micky Mantle and all the old Yankees. It's a big deal to get them, you have to go through the Yankees organization and buy six months in advance.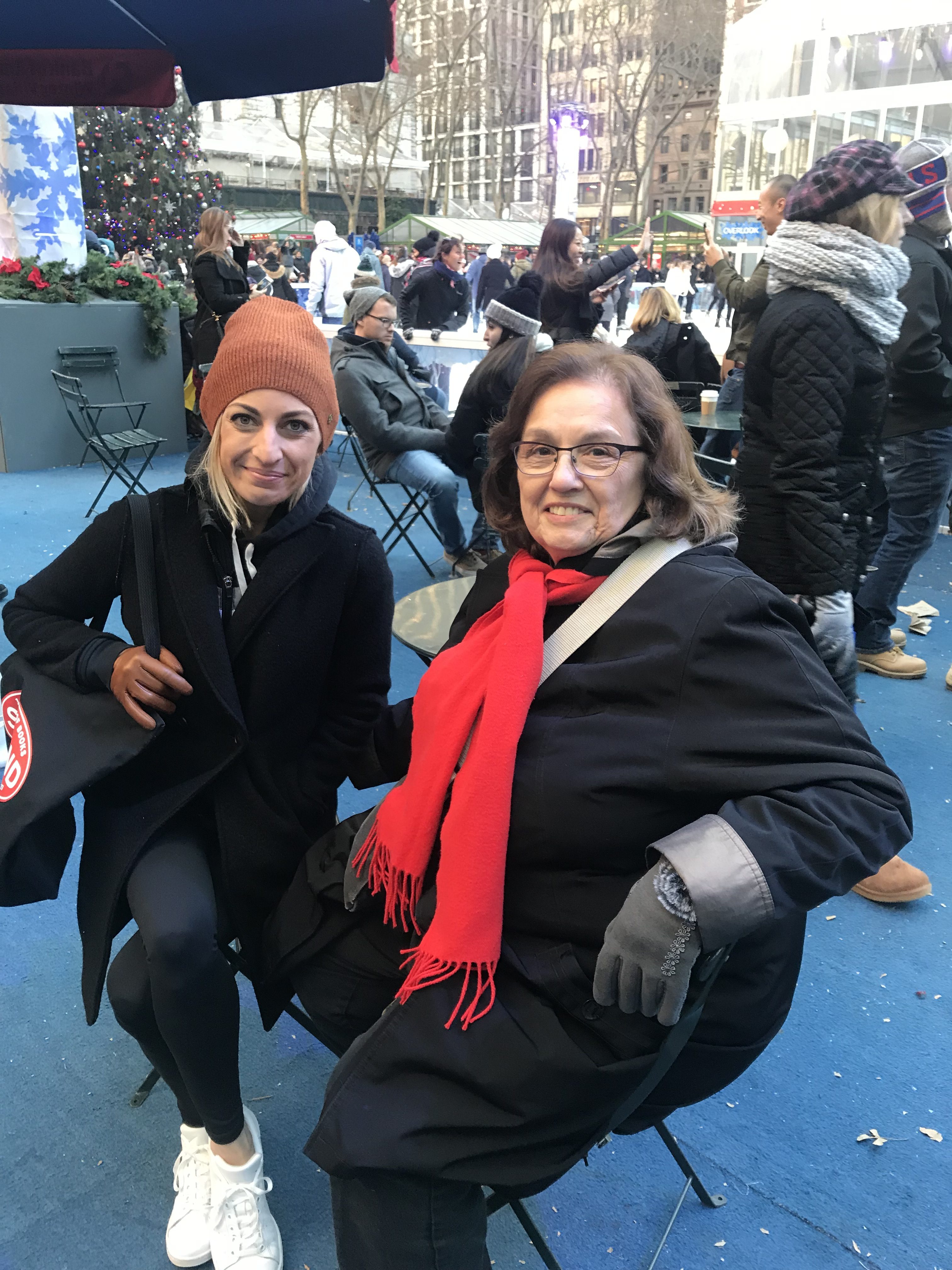 Lisa, 32, market research coordinator, New York
Karen, 60, retired, Florida
Karen: My favorite is probably trimming the tree. What you do is you take your ornaments out that you've collected over the years; you know who gave it to you and where it's from. It's like bringing back memories. It takes me about two hours.
Usually, there's maybe two of us, and then I have some houses I put up. The kids used to come over and help me put up the houses and we'd make a village.
We put the tree up after Thanksgiving,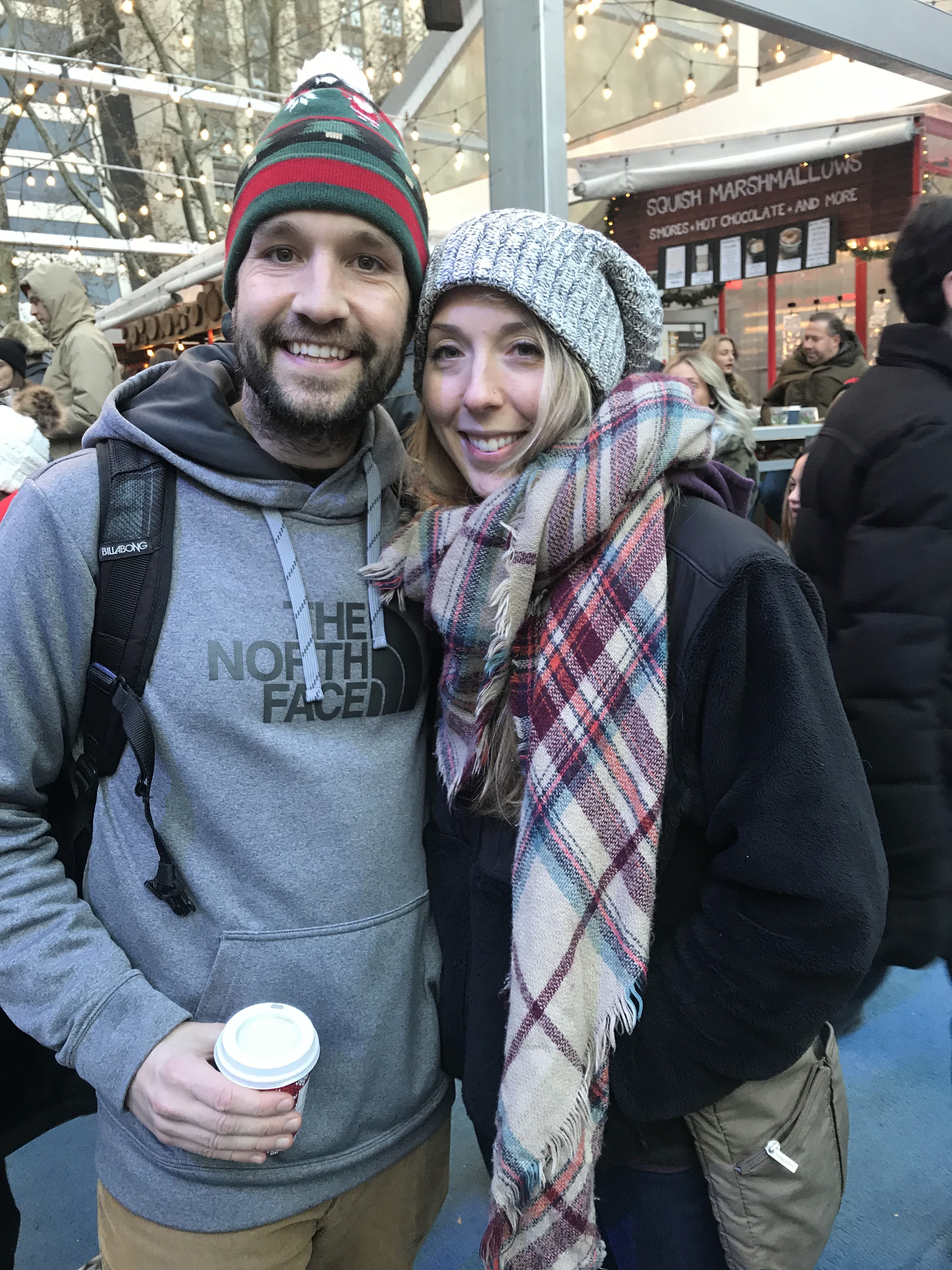 Josh Howard, 37, sports writer
Amanda Howard, 33, teacher
Amanda: I love wrapping presents—put on a holiday movie, and wrap presents. It just makes me really happy. I haven't even done the shopping yet—I'm hoping at the moment. We'll see what we find.
Josh: This is one of our favorite traditions, we haven't been back in a year because we were moving last year. We live in Connecticut, so going into the city we come one time a year during the holiday season. We do a lot of walking when we come here, we try different restaurants but mainly it's just walking, we usually don't watch the shows we just look at the lights, count the trees.
Amanda: This time, we came just for the day; normally, it's overnight.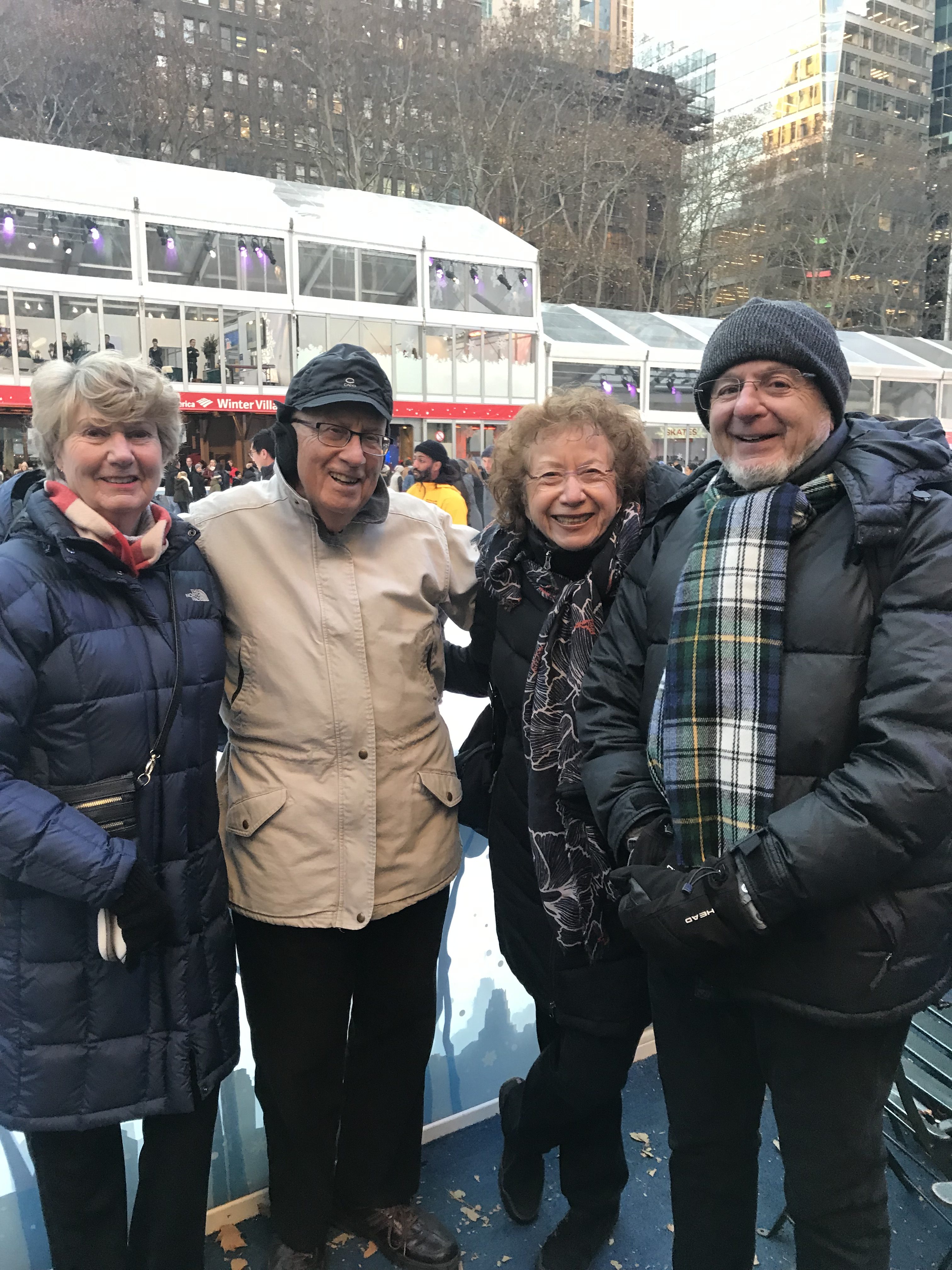 Bev and Tony, Connecticut
Judy and Rubin, New York
Judy: We love this (Holiday Village), we were just saying.
Bev: Every year, we come in to see this to see the tree at Rockefeller Center, but I can only see it when it's dark. Usually, we'll take a walk over to St. Patrick's Cathedral.
Judy: The fact that our dear friends come to visit us.
Bev: We meet each other pretty much every year.
Judy: This is a tradition.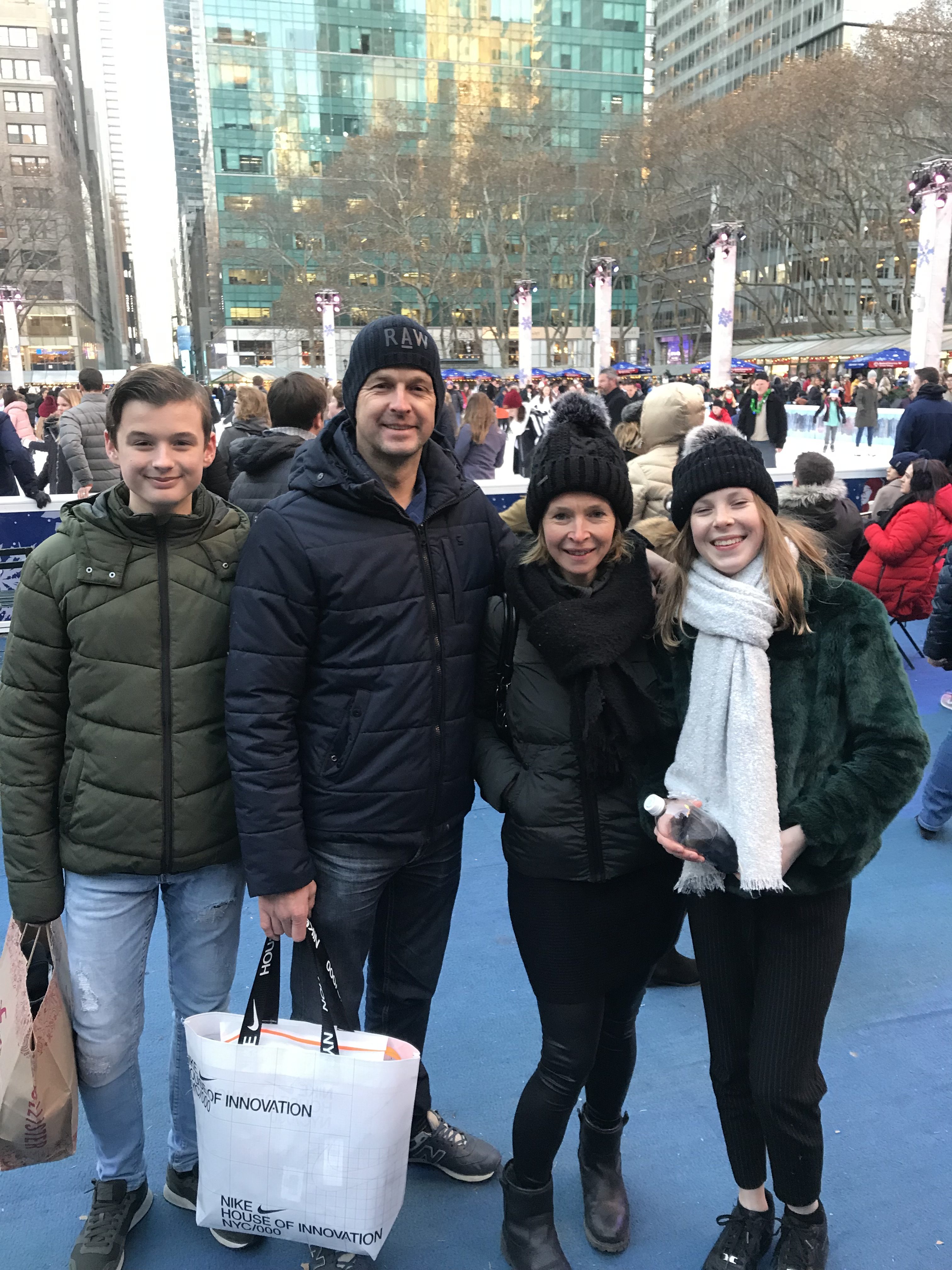 The Tichler family, from Holland.
Mrs. Tichler: Relaxing at Christmas with family and friends, eating. This is our first time in New York, we were here for five days. There's lots to see and do here. We saw the Rockefeller Center tree.
Mr. Tichler: We thought it would be bigger.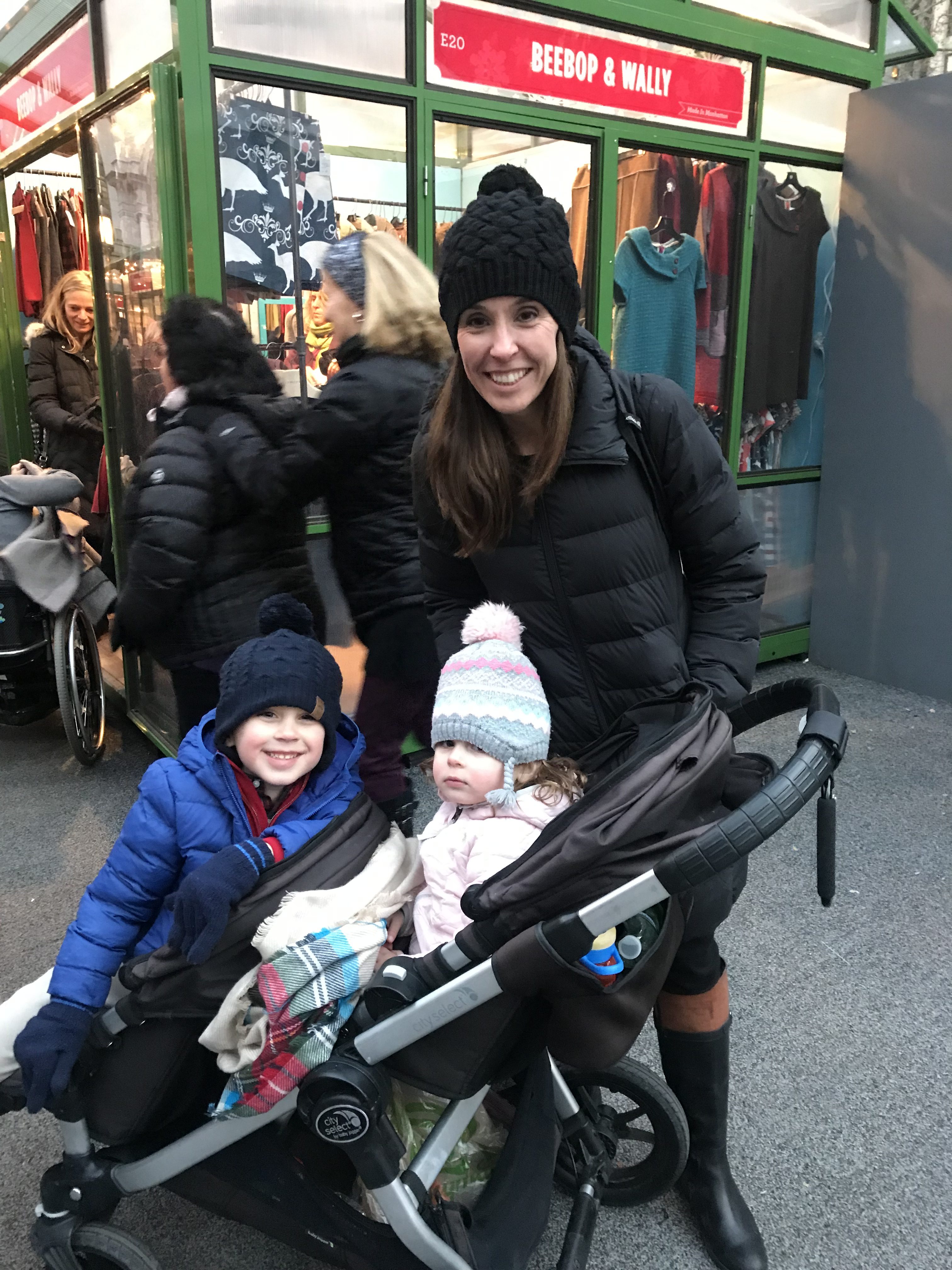 Jennifer Longobandi, 37.
I like ice skating with my kids. We live not too far from here, so we usually come a couple of times each year.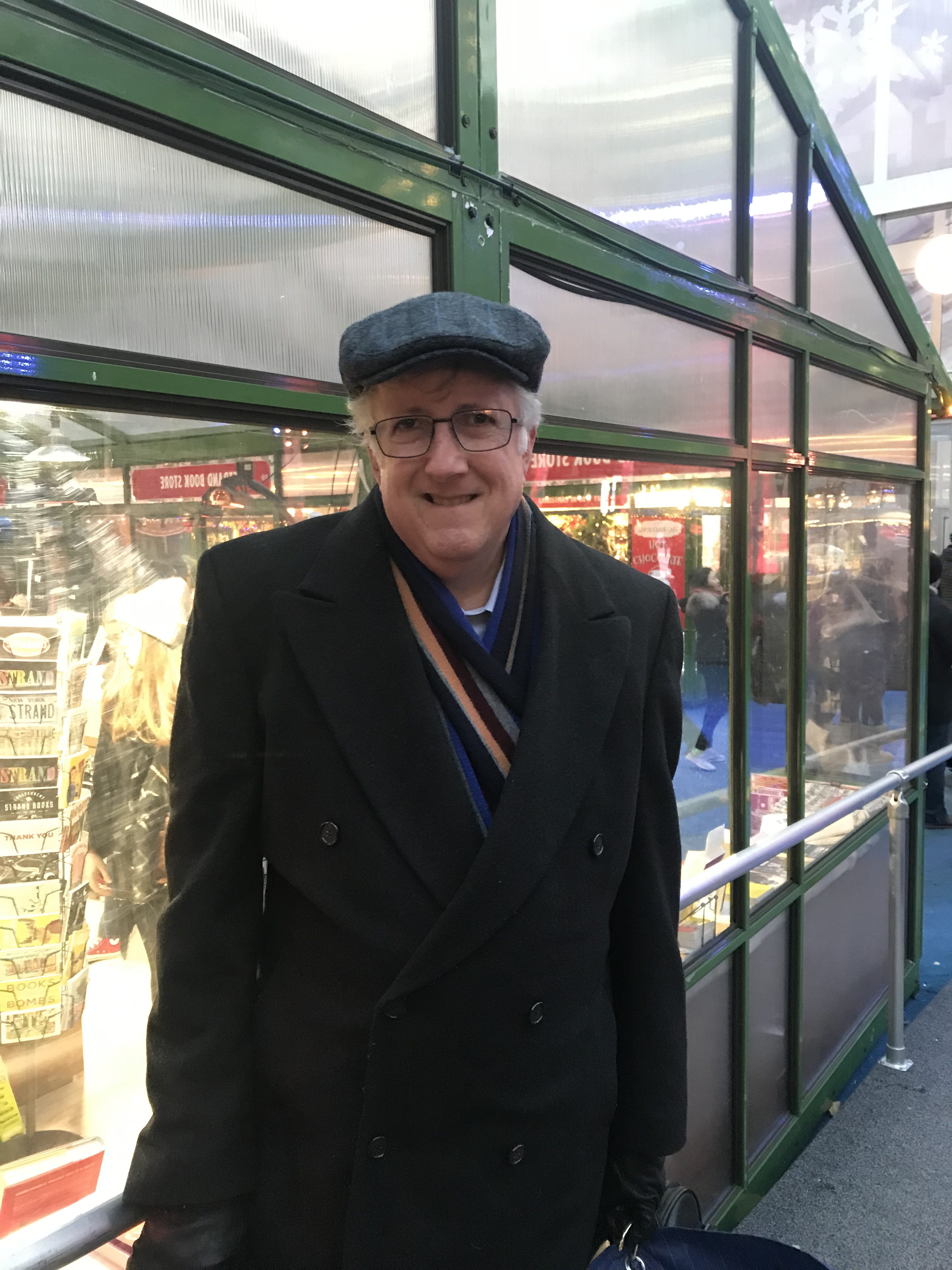 Bill Stocker, 62, CPA
Having a nice Christmas dinner with my family and extended family in Boston. Most recently, there was maybe about 10-12 people. We've done this every year some way or another since we were children. In recent years, we've come up with a new tradition as it's a lot of work on Christmas day, so we have a Boxing Day dinner where the Christmas has become a more laid-back affair. It's also nice sitting around opening gifts and having some breakfast and then some hot chocolate and then a few snacks along the day. Then we have dinner the next day. The timing's a whole lot better for everyone that way.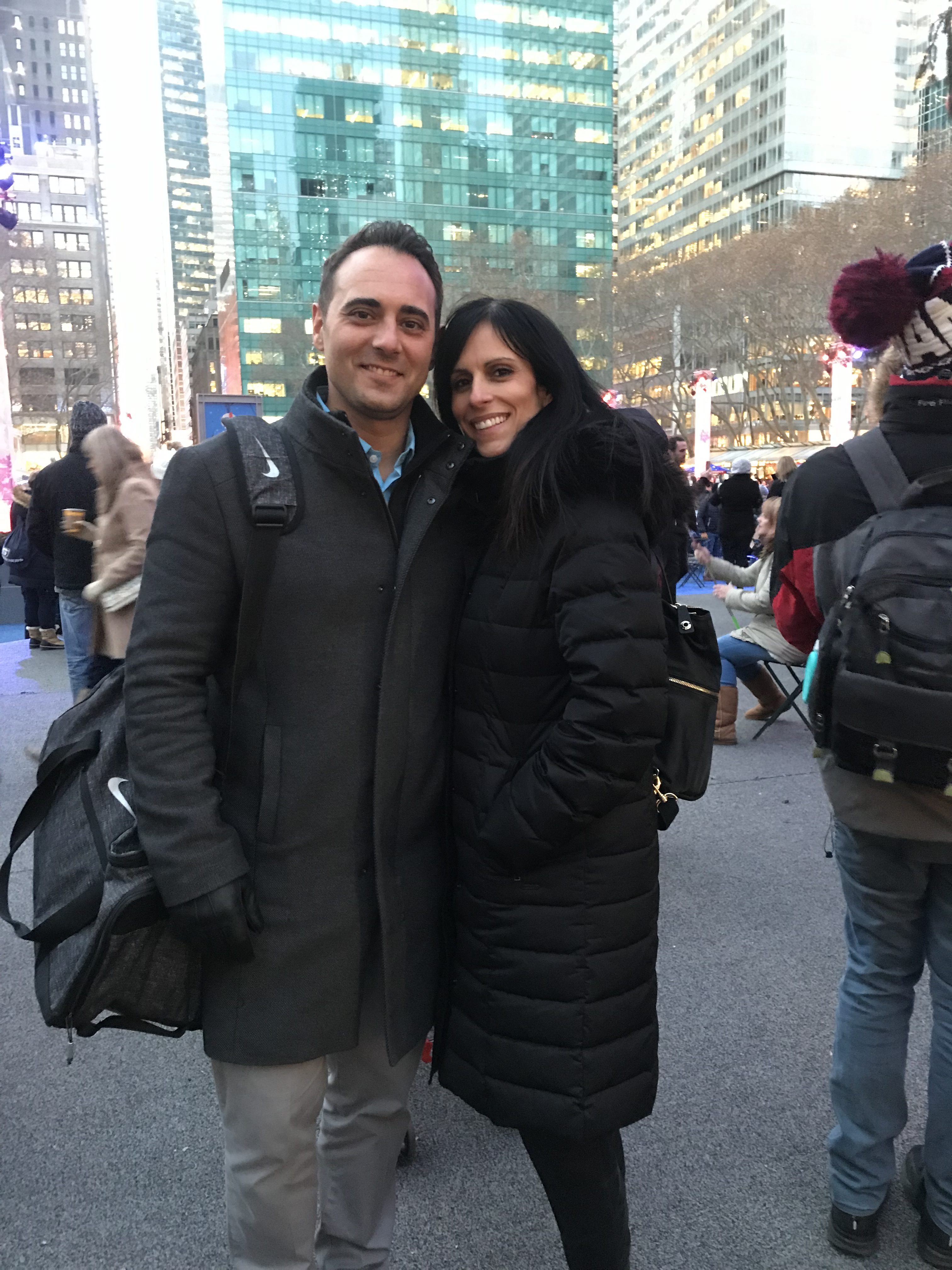 Leslie Marotta, 44, Admin
Branden Marotta, 36, Sales
Mrs. Marotta: Presents on Christmas Eve. Some we open on Christmas Day, but we open with our family on Christmas Eve. It's something we've always done.
Mr. Marotta: Spending time with family. That's just really the most important. They've all been great, how can Christmas be bad!
———————————-
Jodi, 53, Administrative assistant, Maine
Hannah, 22, graduate, Maine
Jodi: Coming to New York City. We've been here five times. Christmas is our favorite time to come here. I like the City, it's just different. There are so many diverse cultures here, and it's just nice to see all that and it's very pretty. At Christmas time, you can't beat it here. It's beautiful.
Hannah: I like decorating the house. I started sometime around Nov. 10 this year. It's mostly me that does it. I like it the most. It takes me about a week, but if I do it all at once, I can get most of it done in a day.
Jodi: She keeps adding to it though, she keeps buying more things.