A British family was shocked after returning home from a shopping trip to find their kitchen utterly trashed by "burglars." The Warrington-based family could scarcely believe the devastation that had been caused.
Despite the home looking like a classic burglary crime scene, suspicions soon fell on their adorable cocker spaniel dog, Dory.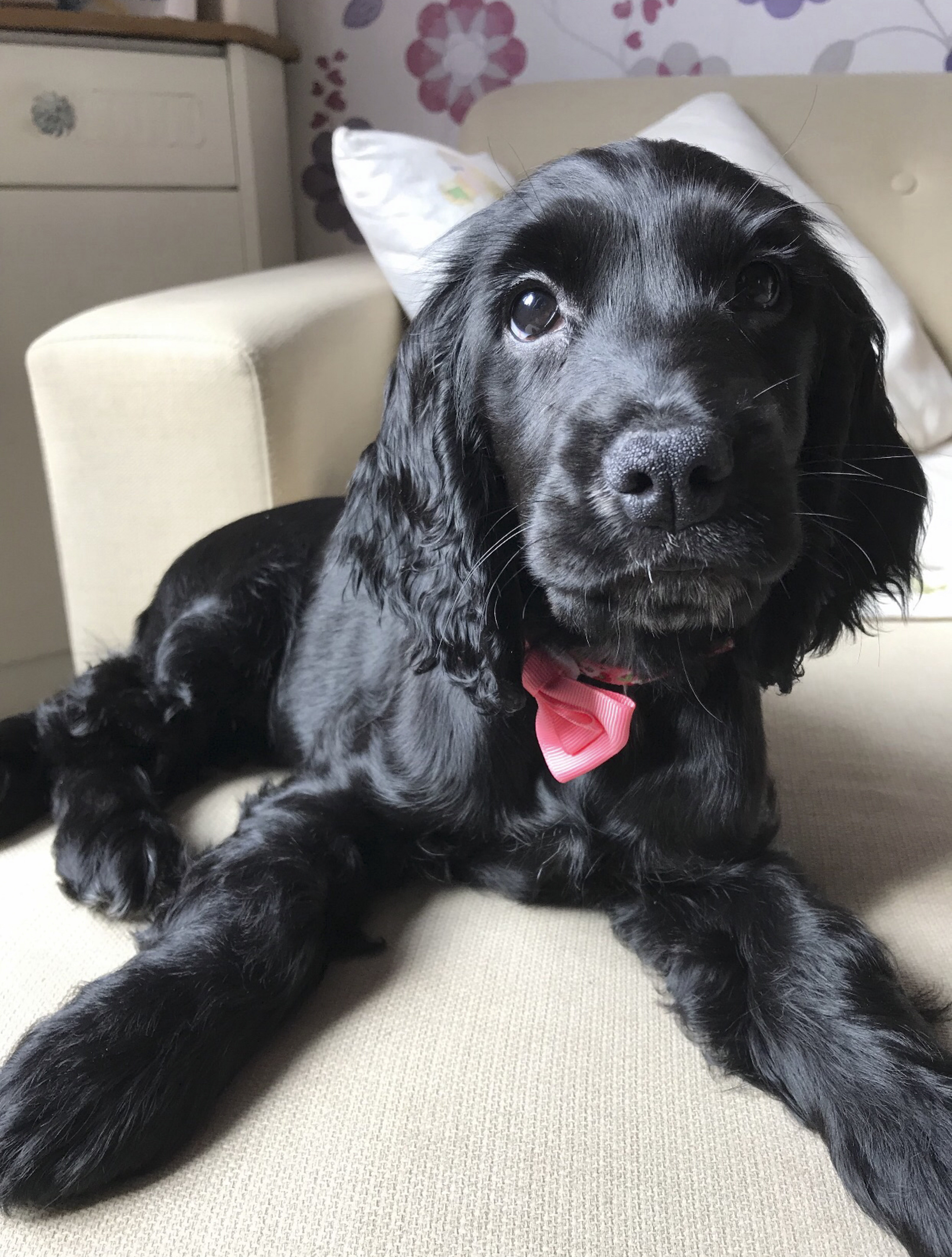 The wrecked kitchen greeted owner Dylan Raynor, his mother, Sharon, and her partner, Nick, after they returned home from shopping in December 2019. While they initially assumed burglars had been responsible, they soon noticed chew marks on things inside the home and a guilty-looking dog.
"As we arrived back, my mother looked through the window, and we honestly believed we had been burgled," Raynor told Caters news. "The cupboards were ransacked, food, and items all over the floor. It wasn't until we noticed the nibble marks in the food and the inedible items, that we realized Dory had ransacked us."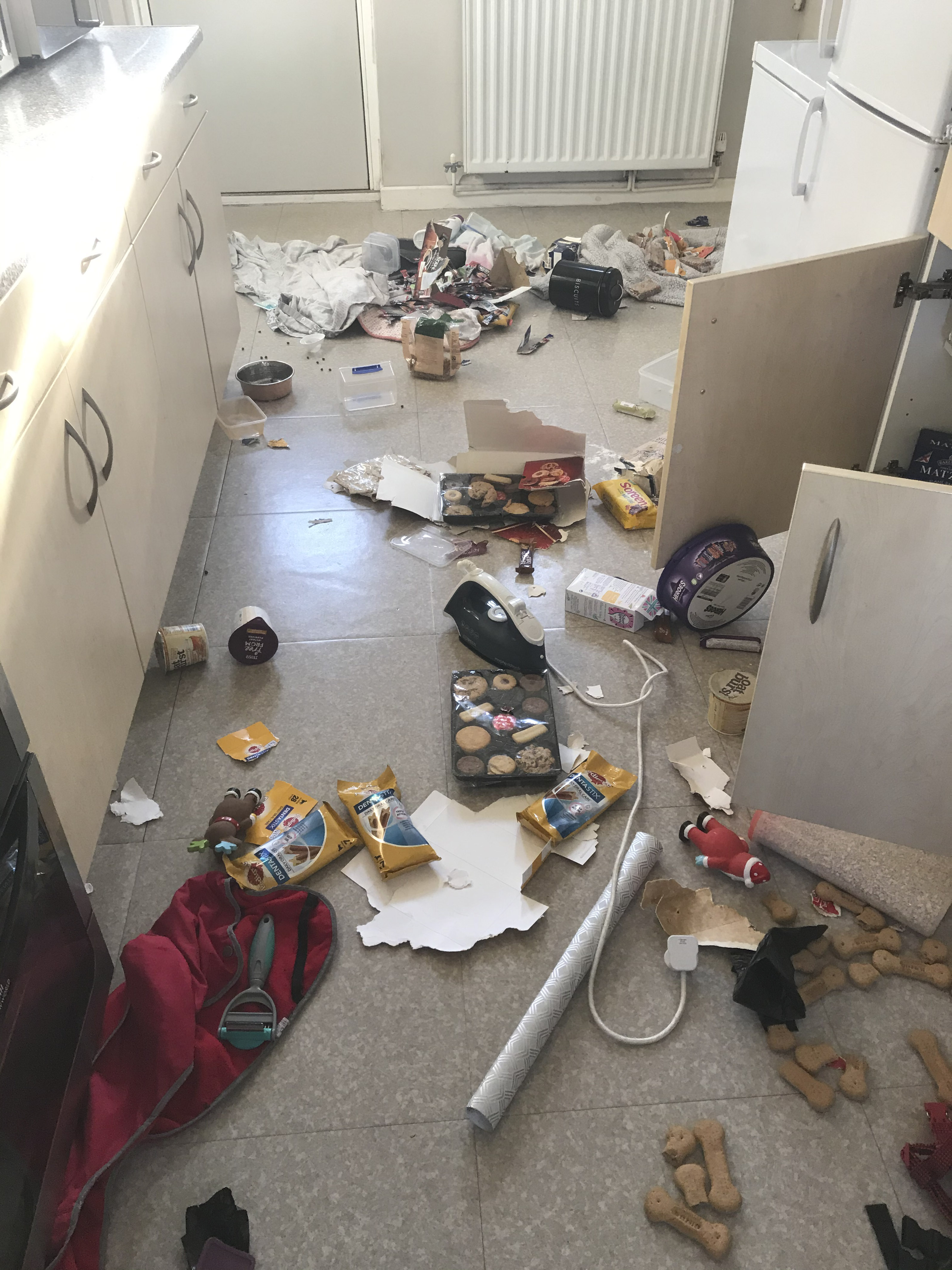 The 1-year-old pooch had been left home alone for two hours, but this was more than enough time to wreak a tornado-like mess in her family's kitchen. Though Dory is a relatively short and small dog, the curious pup managed to empty cupboards and spread the contents of a bin all over the floor.
The cocker spaniel had enjoyed her wrecking-ball moment, having littered the kitchen floor with rubbish, food, and cooking utensils. Her "burglary" had also apparently given the pup a bit of an appetite, as she had eaten icing sugar and helped herself to uncooked sheets of lasagne pasta. Dory also had a clothes iron out of a cupboard.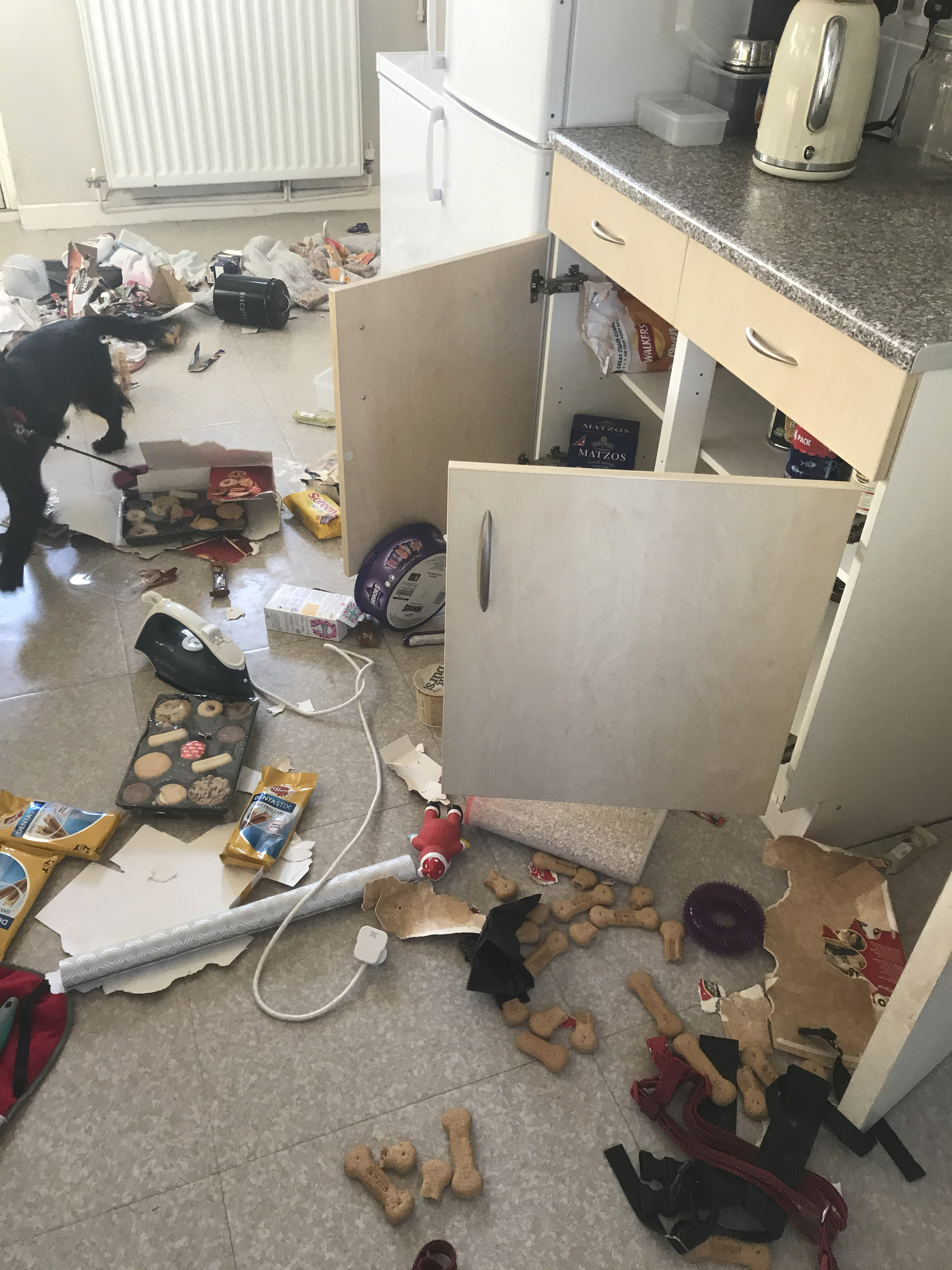 Raynor, a medical biochemistry student, is well used to Dory's eccentric behavior.
"Dory is just a full-time nutcase who enjoys causing havoc," Raynor said. "She attends doggy-day school and used to attend puppy training classes. However, all of these accolades do not reflect her naughty behavior. She's like the Houdini of the doggy world."
Two hours of shopping was more than sufficient, though, for Dory to continue her four-legged reign of domestic terror. The intelligent spaniel had figured out how to open cupboard doors and the garbage. While Dory's long-suffering family went to town, so did Dory—in their kitchen.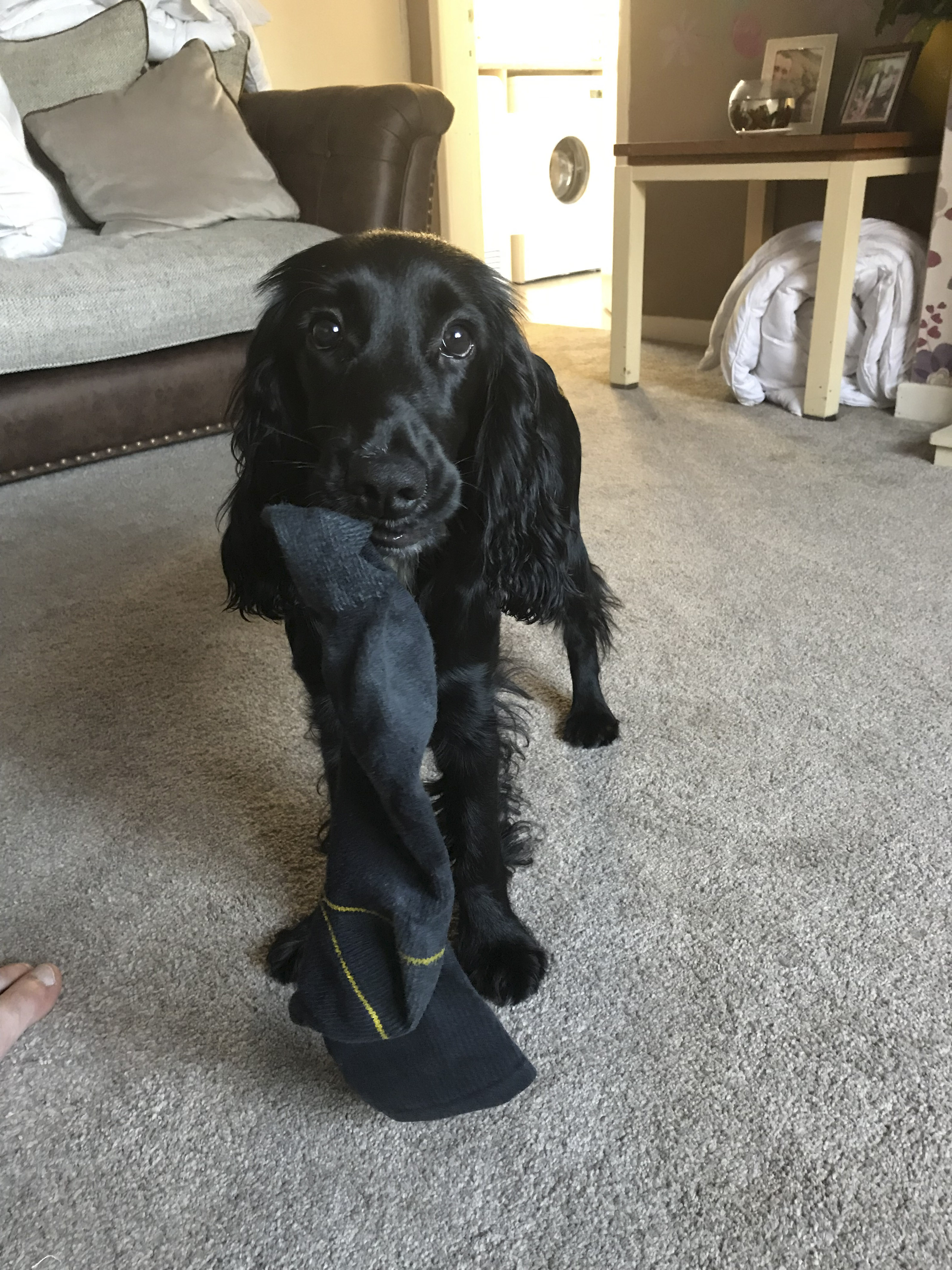 "She had emptied the contents of every cupboard and also the rubbish bin," Raynor said.
"After realizing the dog and not a human-caused the destruction. It made me wonder what else she might be capable of," he added.
As the disbelief at the sight that greeted them subsided, the family managed to laugh it off. Raynor realized that if their mischievous mutt had hands and fingers, they'd probably all be dead by now.
Raynor said: "She has always taken socks out of a washing basket, or decided to take a risky drink out of the bathwater showing no regard to the bubbles present. However, this has completely blown her previous mischievous behavior out of the pond."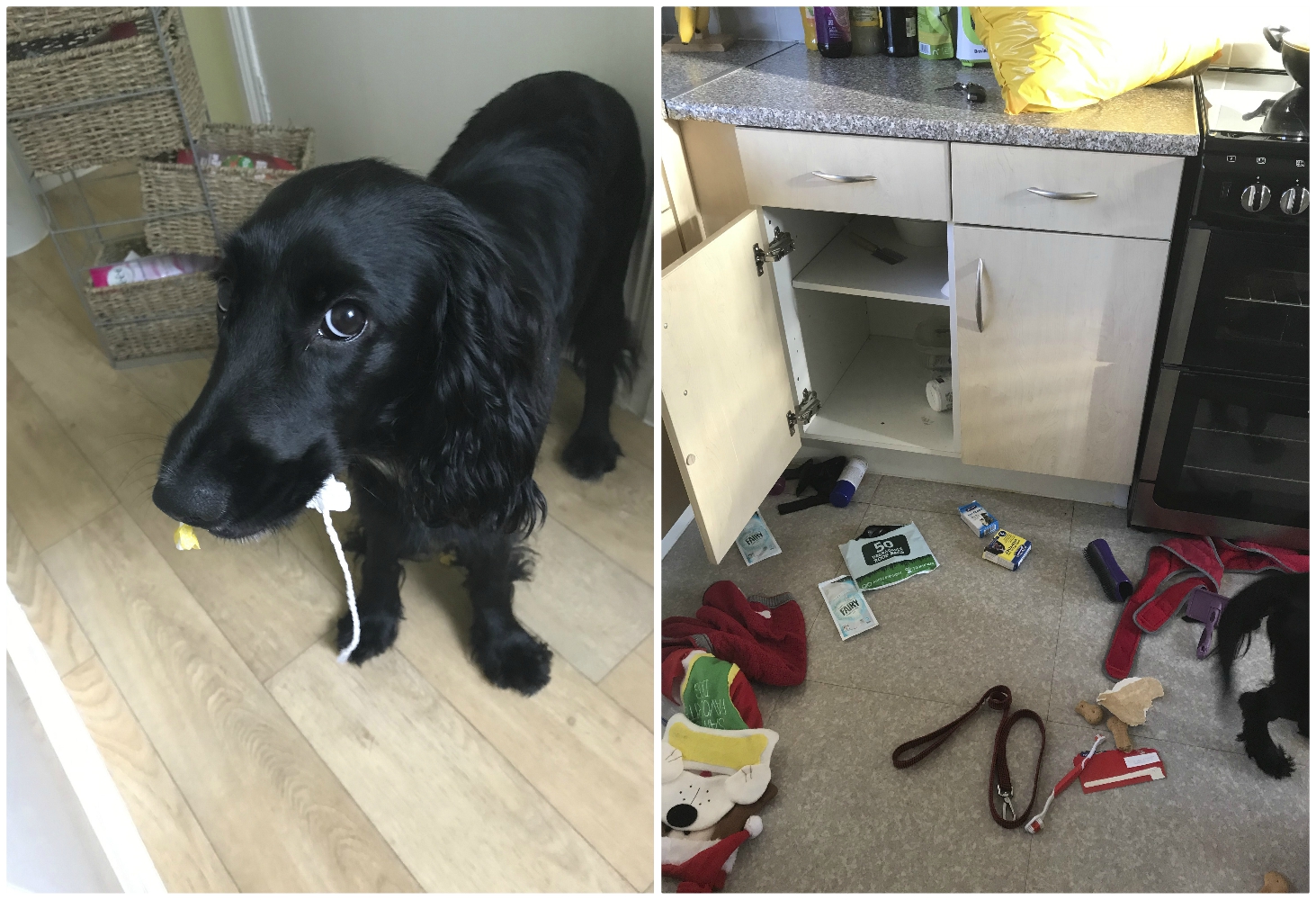 And, as if clearing up wasn't a big enough chore, Dory had taken a bite out of everything, so it all had to be thrown into the garbage.
Due to her unconventional buffet, Dory was placed under strict observation for 24 hours. Despite eating a large amount of icing sugar and other tidbits she could find, Dory's health was normal.
Like any other owner of a naughty pet, a wishful-thinking Raynor said: "I keep telling my family she will settle down soon. But it appears to be something I'm saying all too often."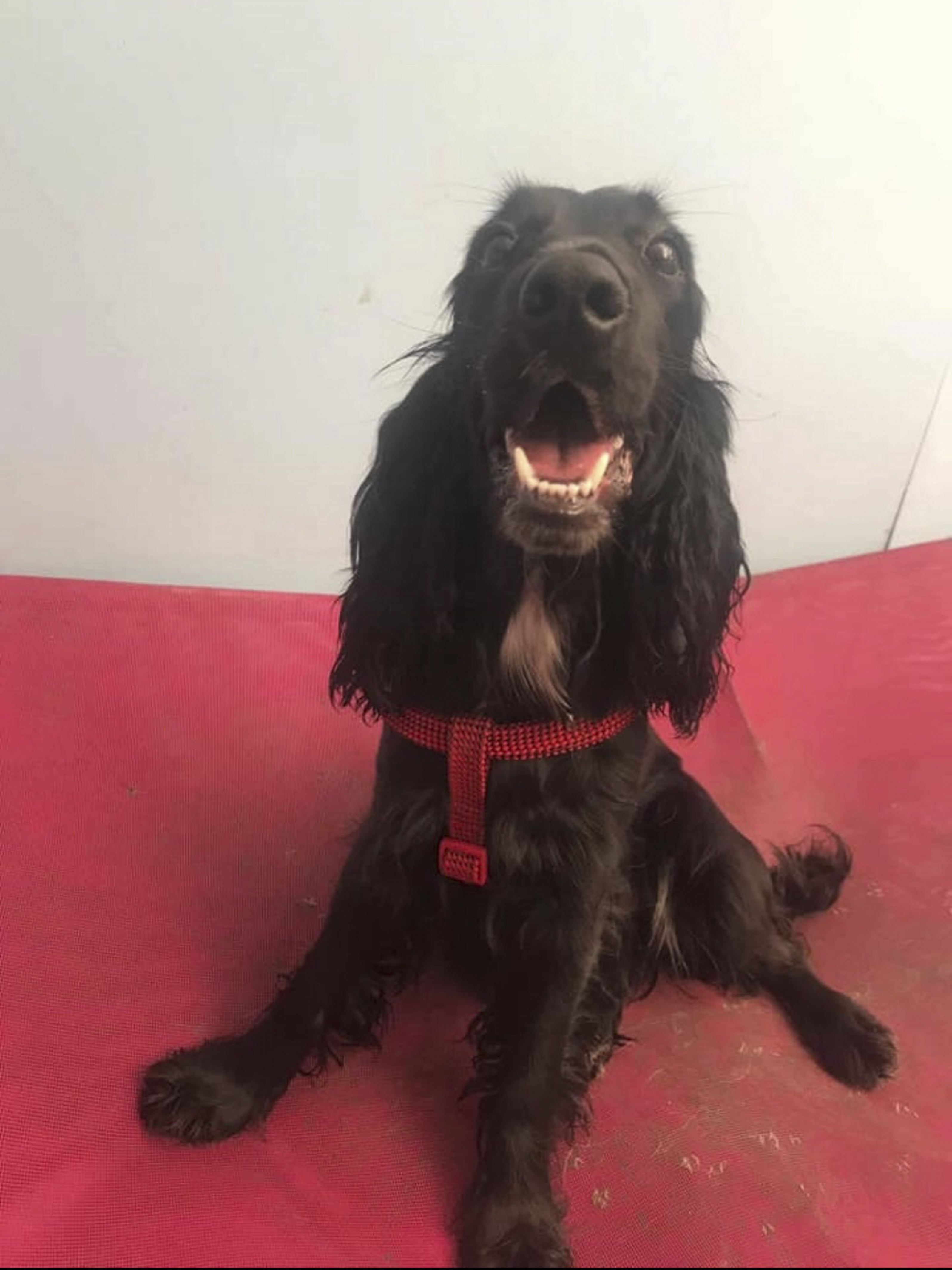 This is one dog's tale that Raynor and his family won't forget in a hurry. Sometimes you literally can't believe your eyes. It may have looked like a burglar, but this burglary was a hilarious one. In this instance, Dory may well be pushing her luck to lay claim to the title.
We would love to hear your stories! You can share them with us at emg.inspired@epochtimes.nyc