Five Nevada police officers changed the fate of a family in need when they came across two children sitting by the side of the road. Their intervention gave the family hope, and a better option than the heartbreaking reality of sleeping in their car.
On Sept. 17, Officer K. Pinto was patrolling the east side of Las Vegas when he noticed two kids sitting in the street next to a minivan, a Clark County School District Police Department Facebook post stated. He approached and learned that the young family had lost their home; the kids, accompanied by their father, had spent two weeks living out of their van.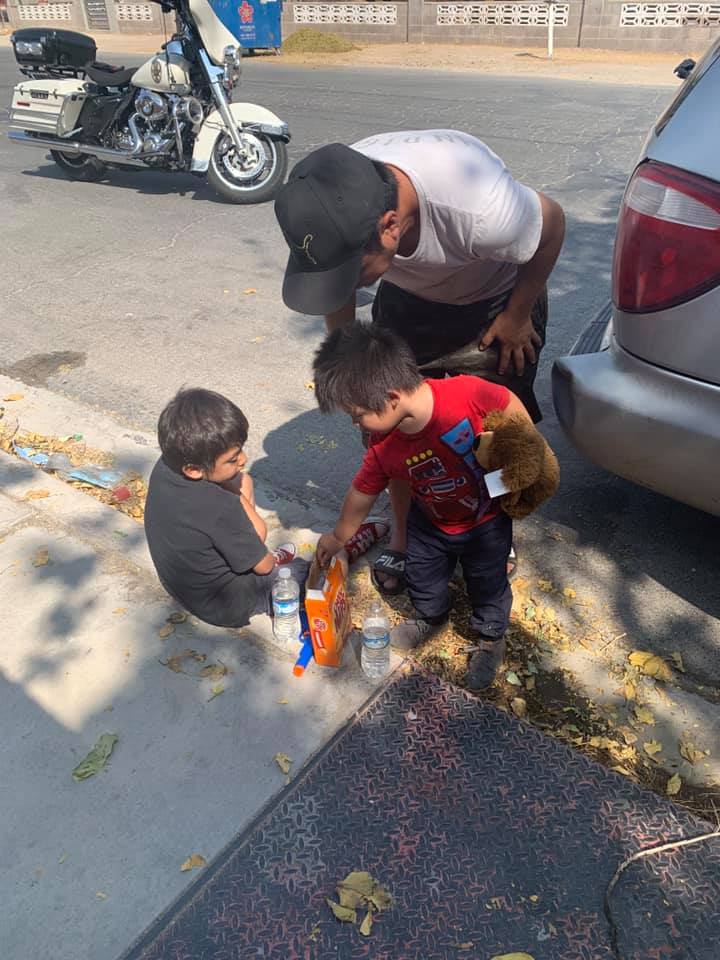 The officer assessed the family's meager possessions and then decided to rally assistance.
Officer A. Beatty arrived on the scene next, bearing brand-new car seats. Two other officers, J. Trujillo and I. Campos, followed and helped install the new seats into the minivan.
Before long, a fifth officer, J. Clark, arrived and presented a solution to the family's food situation, offering a box of groceries and some gift certificates to Subway.
To top off their helping intervention, the officers escorted the family to a gas station and paid to have their tank filled.
Last but not least, they headed to a shelter to introduce them to the support and services that could help them get back on their feet.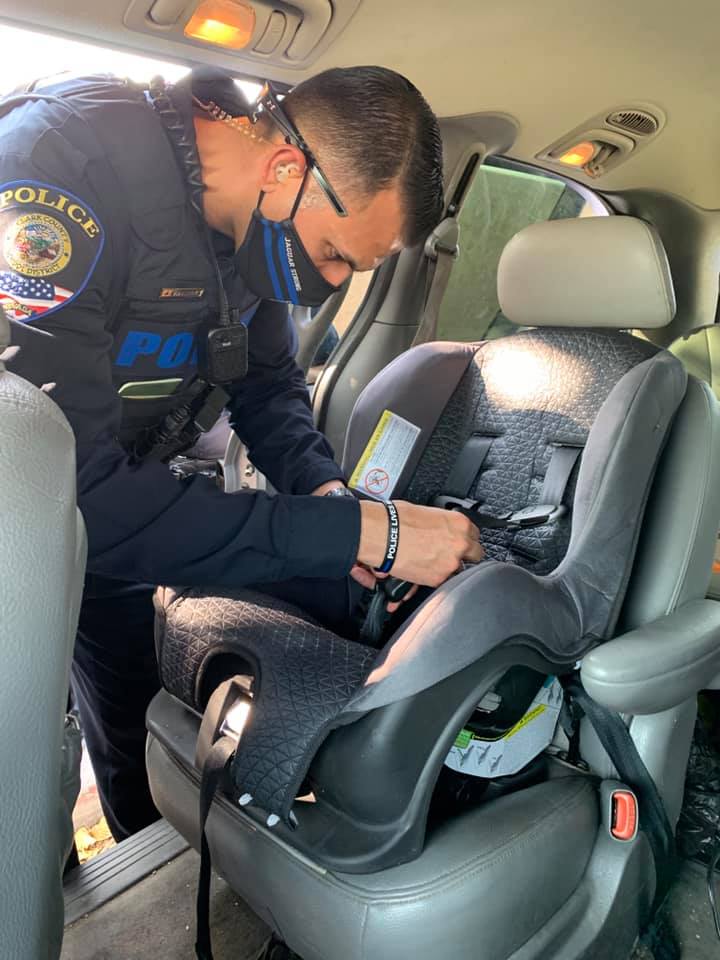 The department's Facebook post was shared some 4,500 times to date.
"This literally just brought tears to my eyes," wrote one person who saw the post and commented. "We see you officers and are thankful and grateful that you do what you do."
"Great job, guys. I wouldn't expect anything less out of any of you," another comment reads. "Way to represent what policing is really about!"
The CCSDPD was so overwhelmed by the outpouring of positivity from their online community that they posted an update.
"The 5 officers are very humbled by all your likes and positive comments," they shared, adding that additional offers to assist the family in need had poured in from the Clark County community.
"The family has been put in contact with several social service providers and are being assisted," the department confirmed. "Thank you all again, we do live in the best city in the nation!"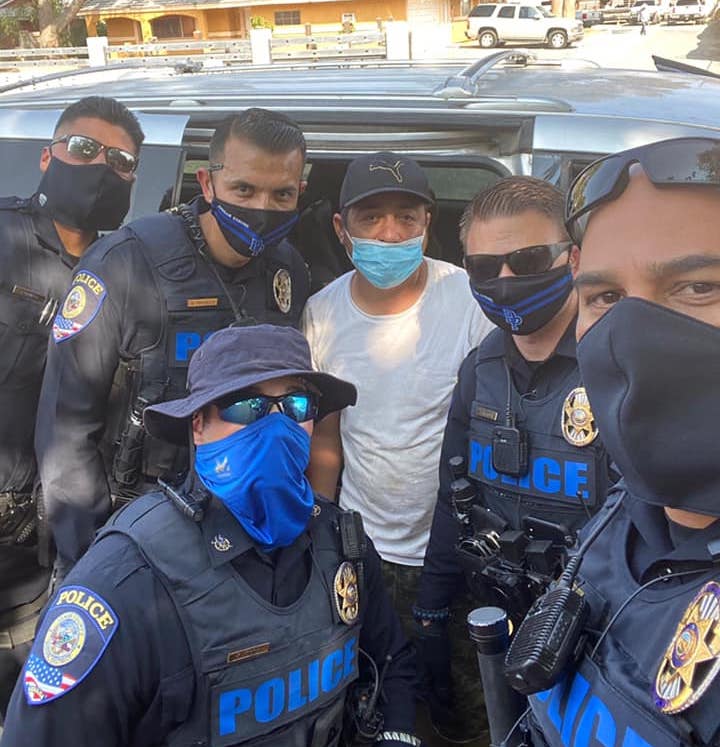 We would love to hear your stories! You can share them with us at emg.inspired@epochtimes.nyc