April Katherman-Redgrave and her late husband, Mike, were teenagers when they first met. They later married and had two sons. Their small family was just perfect before the tragedy struck.
When Mike, a San Jose police officer, was killed on duty in a motorcycle accident, April was utterly lost and heartbroken. Visiting the cemetery months after the tragic loss, she cried in despair, praying to God and asking Mike for some miracle to send someone to take care of the family and to make them happy again.
Talking to The Epoch Times, April, 39, from Gilroy, California, shared her story as a way of giving hope to other widows. April said that almost two weeks after praying at Mike's grave, despite feeling she could never love someone again the way she loved Mike, she met David. After a slow and careful courtship, David asked April's eldest son for his permission to marry her.
"I wanted to show that no matter what you're going through and how awful you think life is and how you think that you just can't go on, there's a light at the end of the tunnel, there's a way that you can have hope again," she said. "God has a plan for you. Even when you don't see it—God controls it all. God knew that this was going to happen. God knew that Mike was going to die and that David was going to come in, and be my husband."
A former elementary school teacher, April now works as a speaker helping others survive bereavement. She wrote a book about her life experiences, "Through Hell and High Water: A Police Widow's Story of Tragic Loss and Redeeming Love." She also has a blog, Beauty for Our Ashes.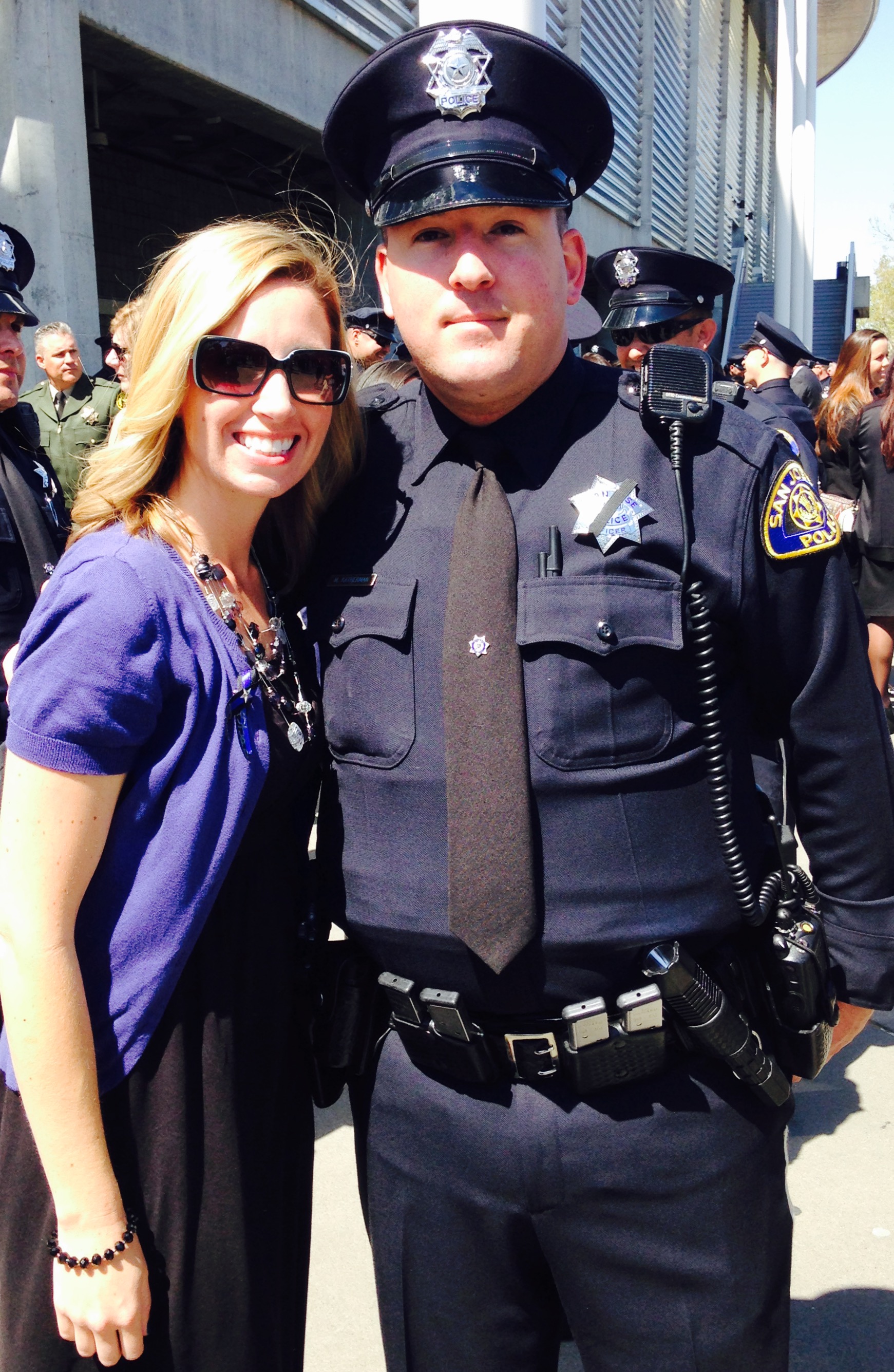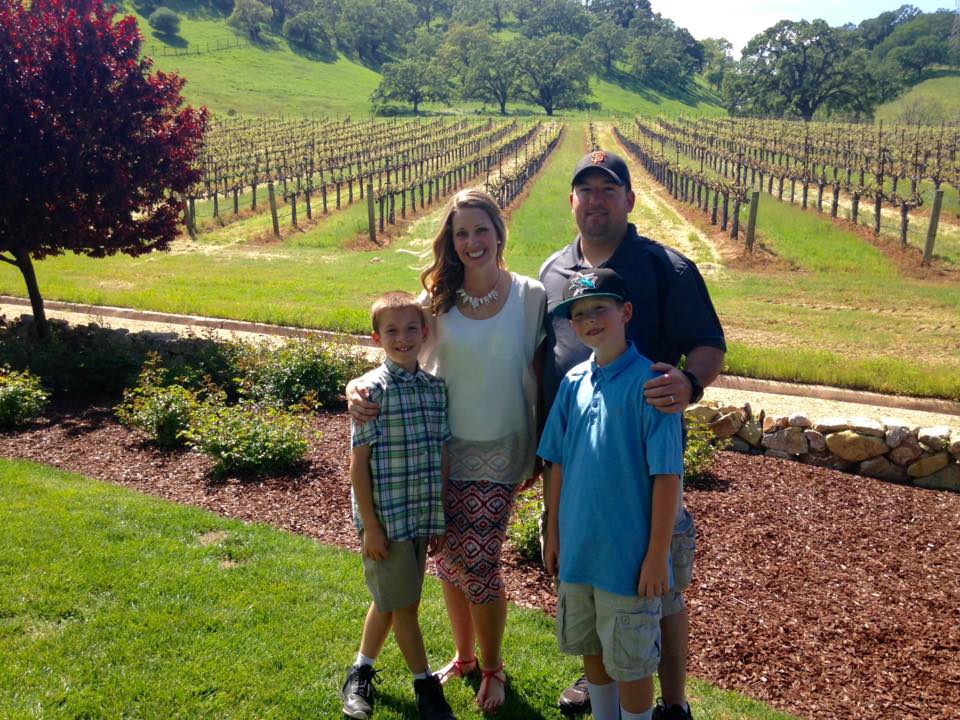 April and her two boys, Joshua, 15, and Jason, 13, have been on a long, painful process of healing since the tragic summer day in 2016 when they learned of Mike's passing. Through faith, therapy, and the help of friends and family, life got better as time went by.
For the grieving mom of two, the arrival of David, 38, a general foreman at an electrical company, was divine intervention.
"I wasn't expecting it. It had only been a little over a year since Mike died. So for some people, they will say that's too soon. And for some people, it might be too soon," she said. "But for me, it was God's perfect timing because I think that if it would have taken longer for me to meet David, I would have gone downhill really fast and I wouldn't have been okay, and I wouldn't have been able to take care of my children. Because I was so sad and I was so lonely.
"David just came in so patient, and so willing to come alongside and help me heal and to help our boys heal and to take on this role of being there for us and being our support system."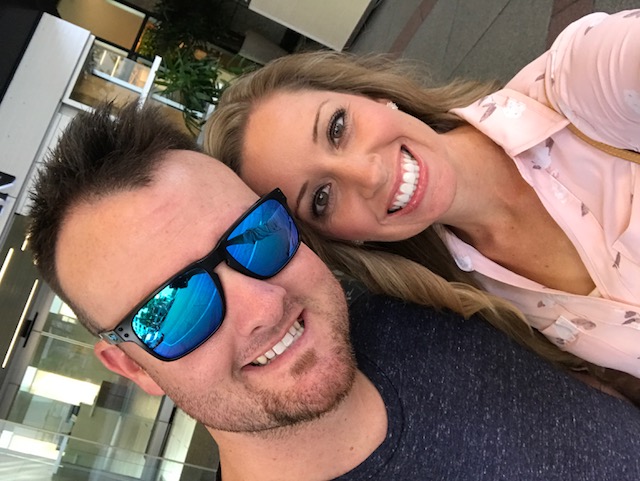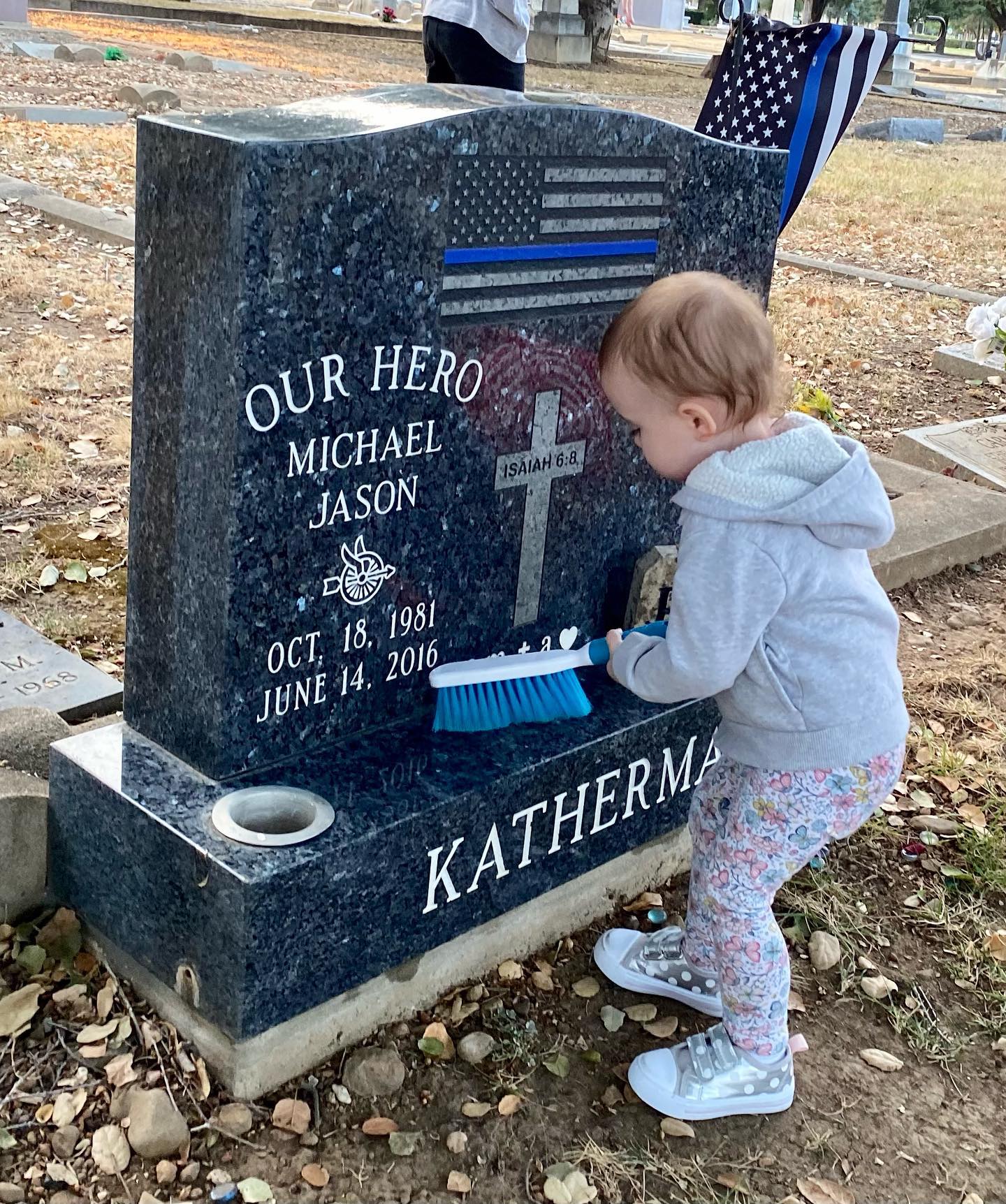 While David has been a treasured source of support and love, it is also April's faith in God that has seen her through.
"I grew up in a Christian family. So I've always had faith and the understanding of how God has a plan for your life," she said. "And as hard as things may be, and we don't understand why it happens. We know that God's plan is always perfect.
"I'll always ask those why questions of why Mike died. But because my faith is so strong, I just know that. It was time for God to take Mike even though I think it's not fair, that he was way too young.
"I'm just so blessed that I got to be the one to share in Mike's life with him and I was the one that he chose to love for the rest of his life and to be his wife and to have his children. And so I'm just resting in the fact that this was God's plan for us and our love story."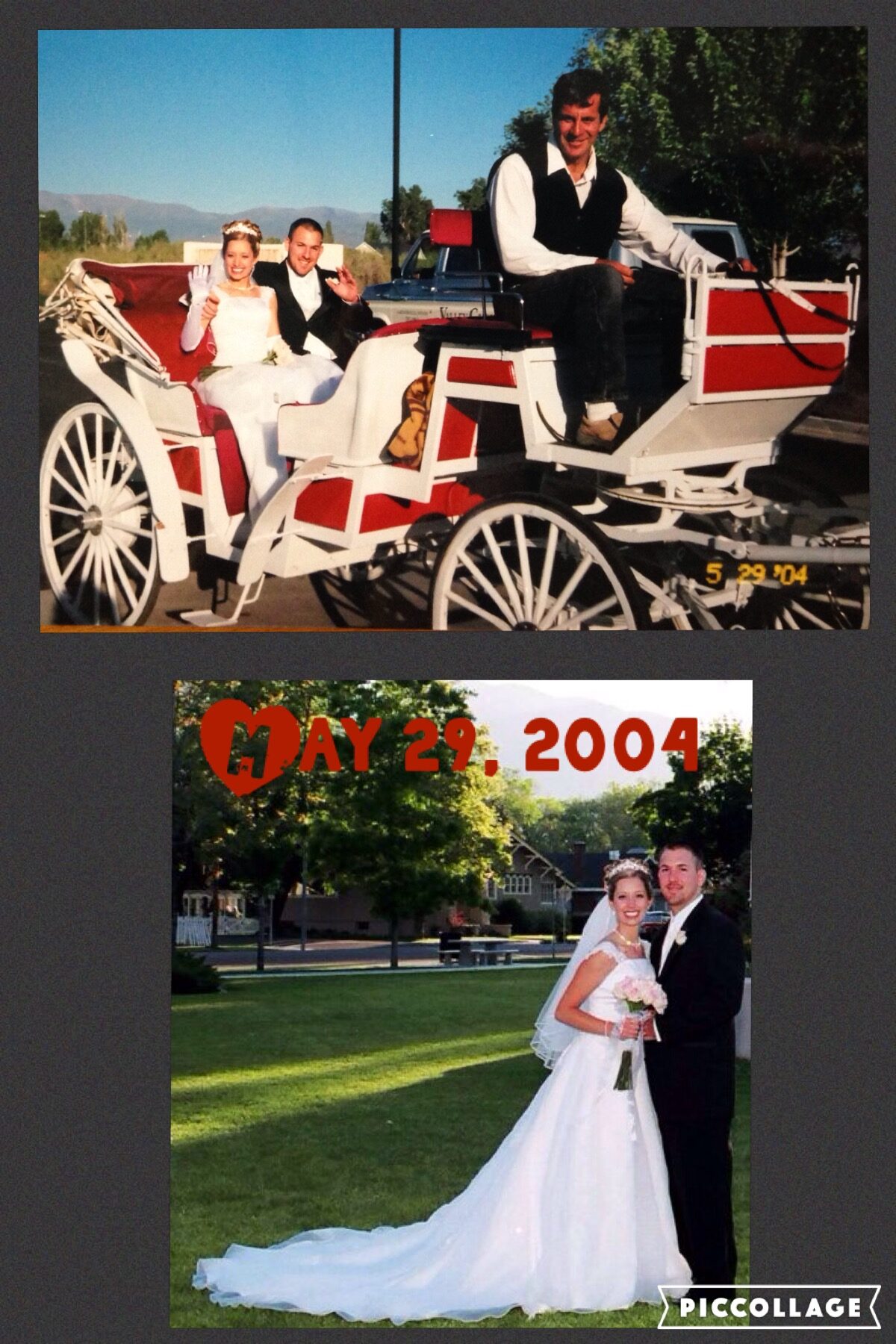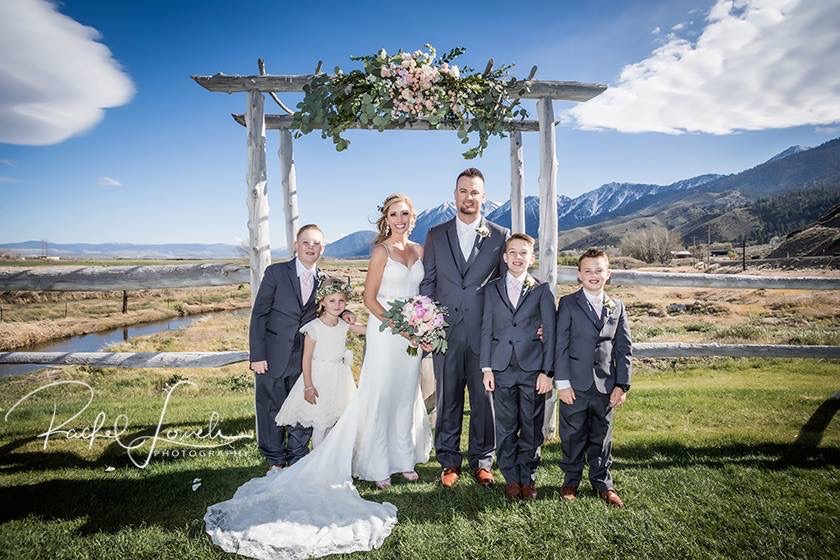 It was a typical summer's day when April, Joshua, and Jason got the shocking news that would forever change their lives. The young mom was at home when a black car pulled up and city officials knocked on the door to inform her that her husband had been killed in the line of duty.
"He was killed on his motorcycle, hit by another car. I was 33. Mike was 34. Our two boys were 8 and 10. Mike and I had been married for 12 years and were college sweethearts. He's my first love, and life was pretty perfect. And it all changed in an instant," she said, adding that she was thankful her sons were out in the backyard playing when she learned about the news.
"I remember collapsing on the grass in front of my house and just saying, what am I going to do? And how am I going to tell the boys? Mike was all I ever knew, being with him since I was a teenager."
April said that, being a police wife, she knew that that can happen, but just like anyone else, she never thought it would happen to her and her husband. A friend came and stayed with the boys while April was escorted to the hospital to see the love of her life for one last time. It was evening by the time April returned home.
"That's when I had to bring them into our bedroom and tell them what was going on, that their dad wasn't coming home. I don't think my 8-year-old really realized what was happening. My 10-year-old did a little bit more," she said. "We have big faith in God. And so I told them, God needed the best hero with the police department up in Heaven with Him and so they took your dad because he was the best one."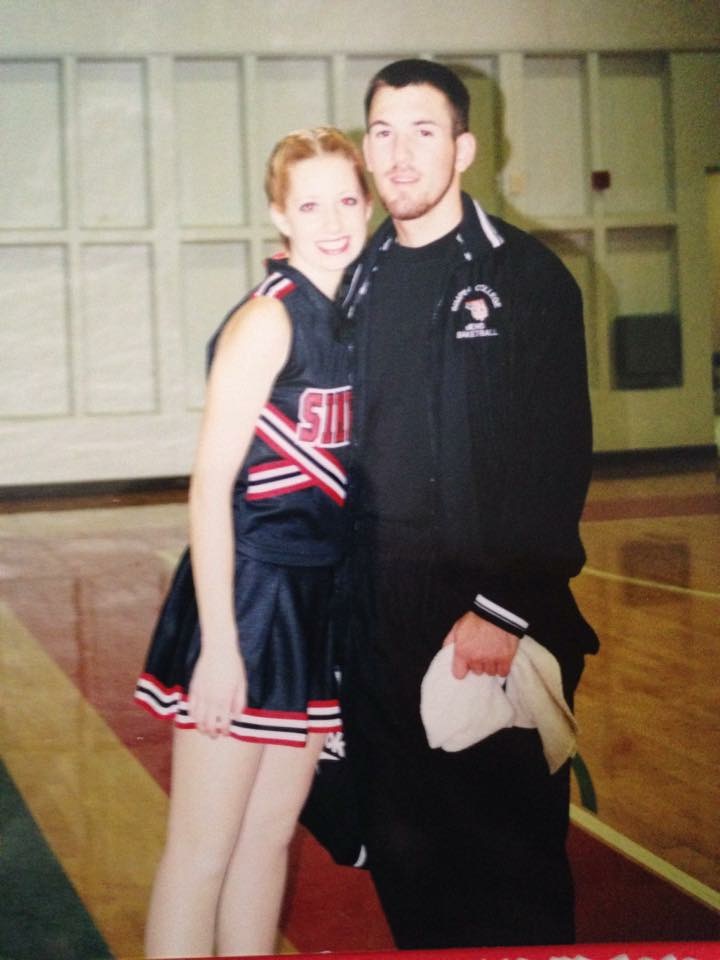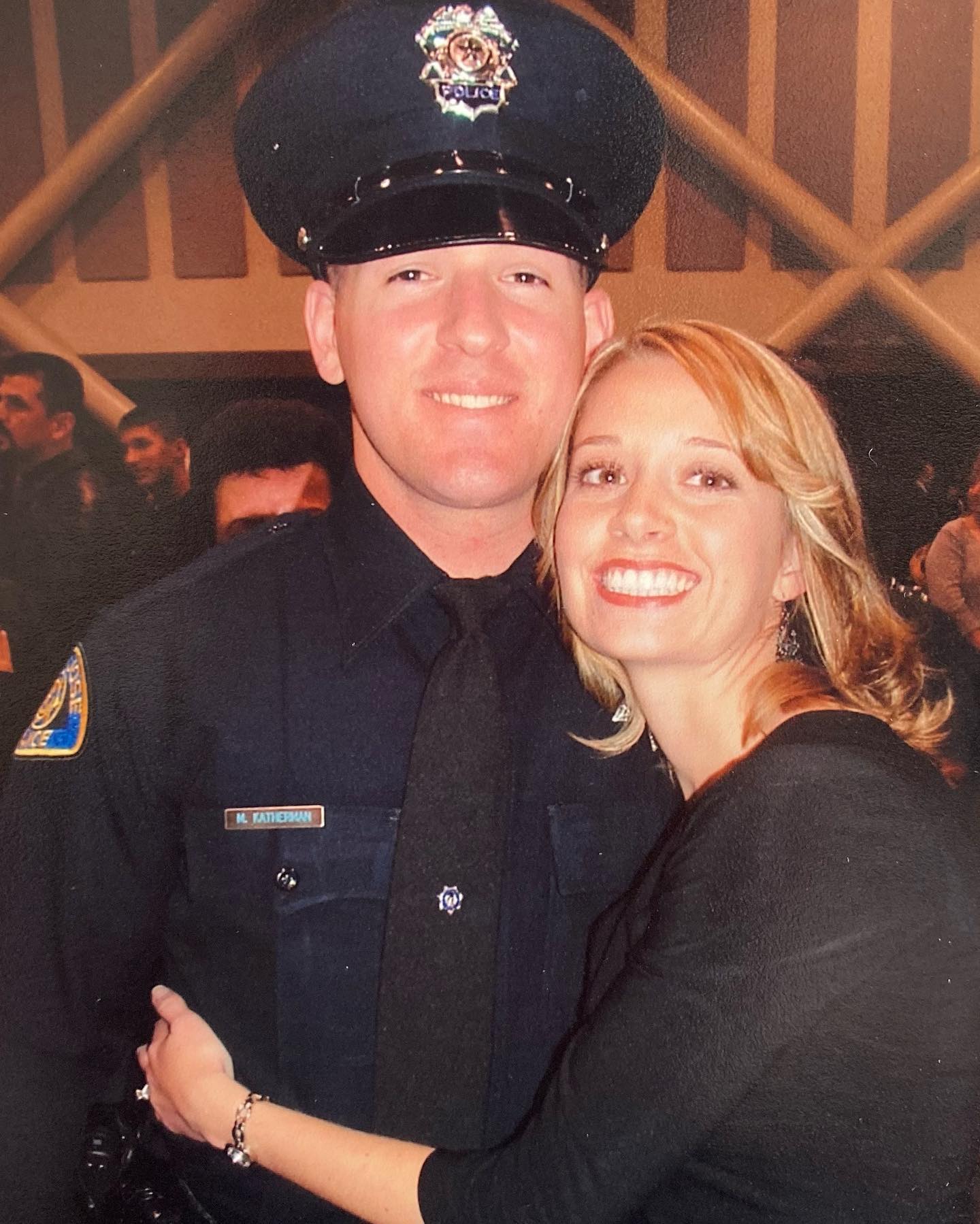 After Mike, April didn't think she would ever marry again, or love somebody as much as she loved him. And David, with his loving heart and support, helped the family keep that part of their life story alive.
April says she's blessed to have a life partner who completely understands and supports her need to honor Mike's memory.
"I will openly, always still love Mike. But David just has this confidence in our love, and [he] loves me so much that he knows how important that is to me," she said. "He's a very special man [who] is just so confident in his love for me and my love for him, that he lets me still do that."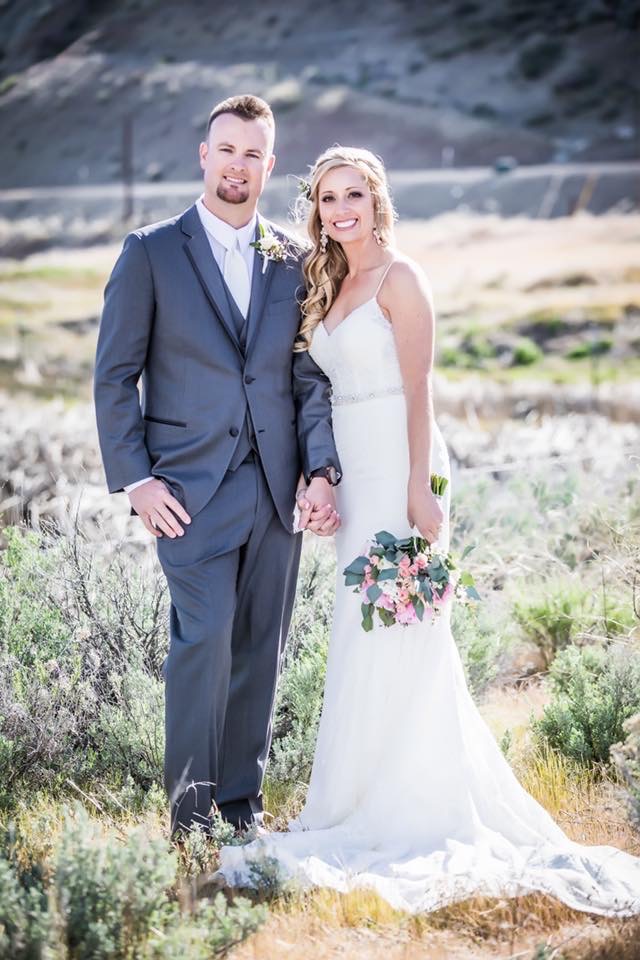 Their relationship progressed naturally, in stages. April says her sons began to notice a change in her and saw a "healthier mom."
Before they married, April and David sought approval from each of their children. David's two children and April's sons made up the wedding party. The four of them "got along really well" and were "excited about it." The boys walked April down the aisle. David's daughter was April's maid of honor and flower girl, and his son was his best man.
"We said vows to the kids. And we also included Mike in every part of the ceremony. He played a big part in it. We made sure we kept his memory alive throughout the wedding," she said.
"But it was really about bringing two families together the whole day, the whole ceremony. We had just our closest friends and family there, and it was perfect."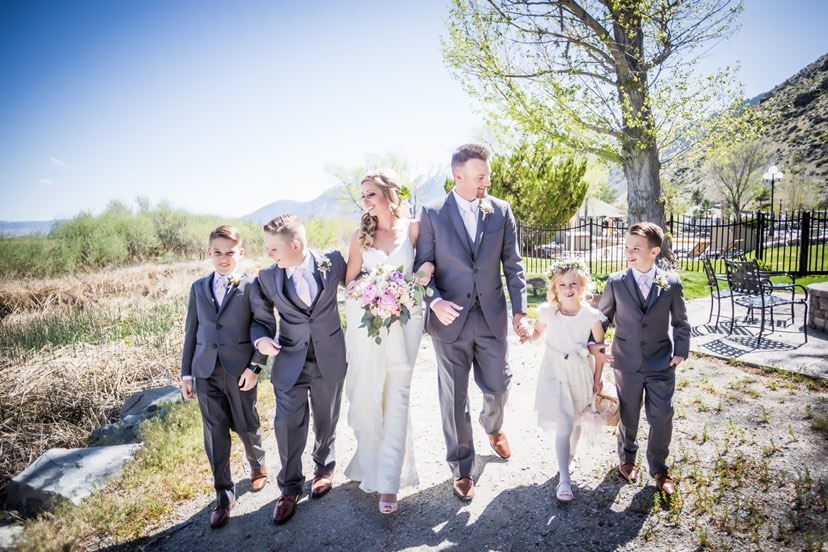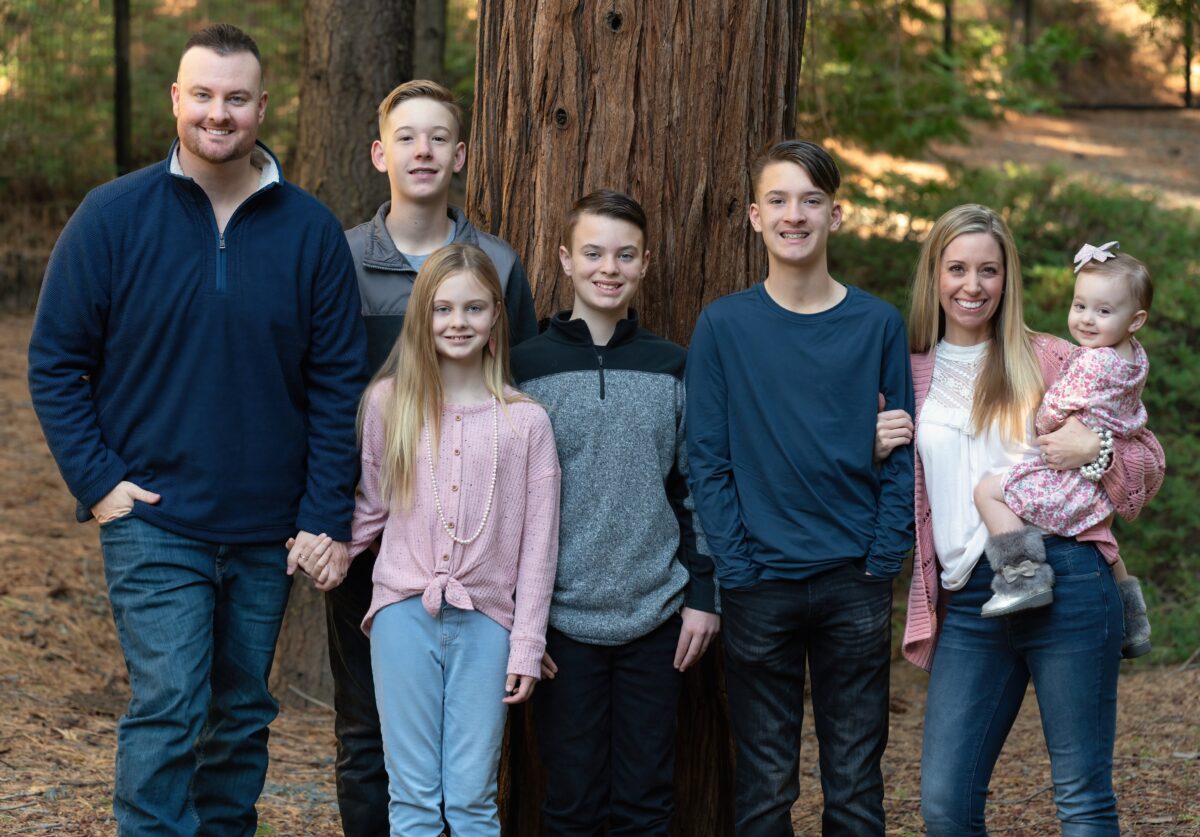 David and April went on to have another child, and now, as a blended family, both parents treat all the children as their own. April asserts that some women wait many years after losing their spouse or never remarry, and that's okay.
"It all depends on your personal situation. And if you have young children, how are they going to handle it?" she said. "I just knew confidently that Mike would want the boys and I well taken care of because he did such a good job taking care of us. And if the three of us were alone, how are we being taken care of? I can only do so much to protect our boys and to take care of us. And so I knew that Mike would be okay with somebody else stepping in and being their dad on Earth and loving me like Mike loved me."
April says that, though she has to continue to work on her grief, writing her book was a form of therapy for her. She says if the story about their life, about Mike's life and his sacrifice, could bring one person closer to God and strengthen their faith, it's all "worth it."
Her book can be purchased on Amazon and Barnes & Noble.

Arshdeep Sarao contributed to this report.
Share your stories with us at emg.inspired@epochtimes.com, and continue to get your daily dose of inspiration by signing up for the Bright newsletter at TheEpochTimes.com/newsletter