When Bilbao's Frank Gehry-designed Guggenheim Museum opened in 1997, all eyes turned to Bilbao and its gleaming titanium wonder. But that was just one element of urban revitalization along the Nervión Estuary in what was once predominantly an industrial city. 
Today, while the city is not unknown to travelers, I still can't help but think it doesn't get its fair share of attention. An upgraded cruise ship terminal opened in 2017 as more and more smaller ships—and a few of the mega ones—are adding Bilbao and Basque Country as a port of call. I, on the other hand, had hopped a short budget flight out of Madrid. 
I strolled along the narrow cobblestone streets of Casco Viejo, the oldest part of town, in particular The Seven Streets, Las Siete Calles, or in Basque, Zazpikaleak. The city's 15th-century Gothic and Neo-Gothic cathedral, dedicated to St. James (Santiago), stands here. 
At a random pintxo bar, a convivial crowd spilled out onto the sidewalk where I sipped a glass of txakoli, a traditional acidic, sparkling, dry white wine with moderate alcohol content, once only found homemade, but now enjoying a rebirth and even a Designation of Origin status. One of my pintxos required a moment in the oven and the server sent it down in a dumb waiter. I saw several others follow suit as I waited, but the three servers performing their chaotic dance behind the counter somehow distributed them in the correct order as they arrived.  
Don't confuse pintxos (pinchos), the Basque equivalent of tapas, with the freebies that come with the purchase of a drink in other parts of Spain. Pintxos are skewered, often on a slice of bread, and strike me as a bit more substantial. The gilda is a popular standard, a bite of an olive, an anchovy filet, and a regional pickled piparra, a usually (not always) non-spicy pepper.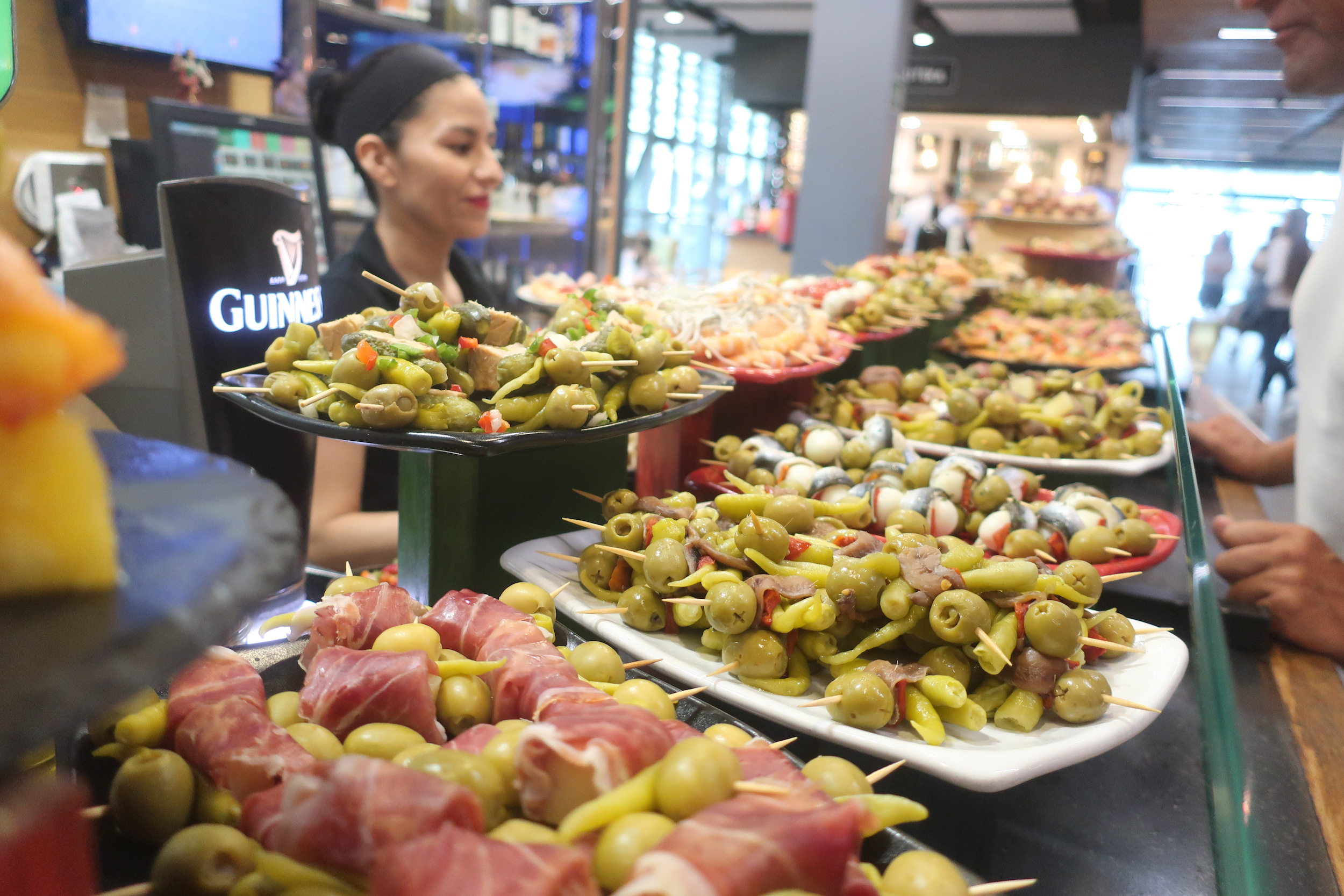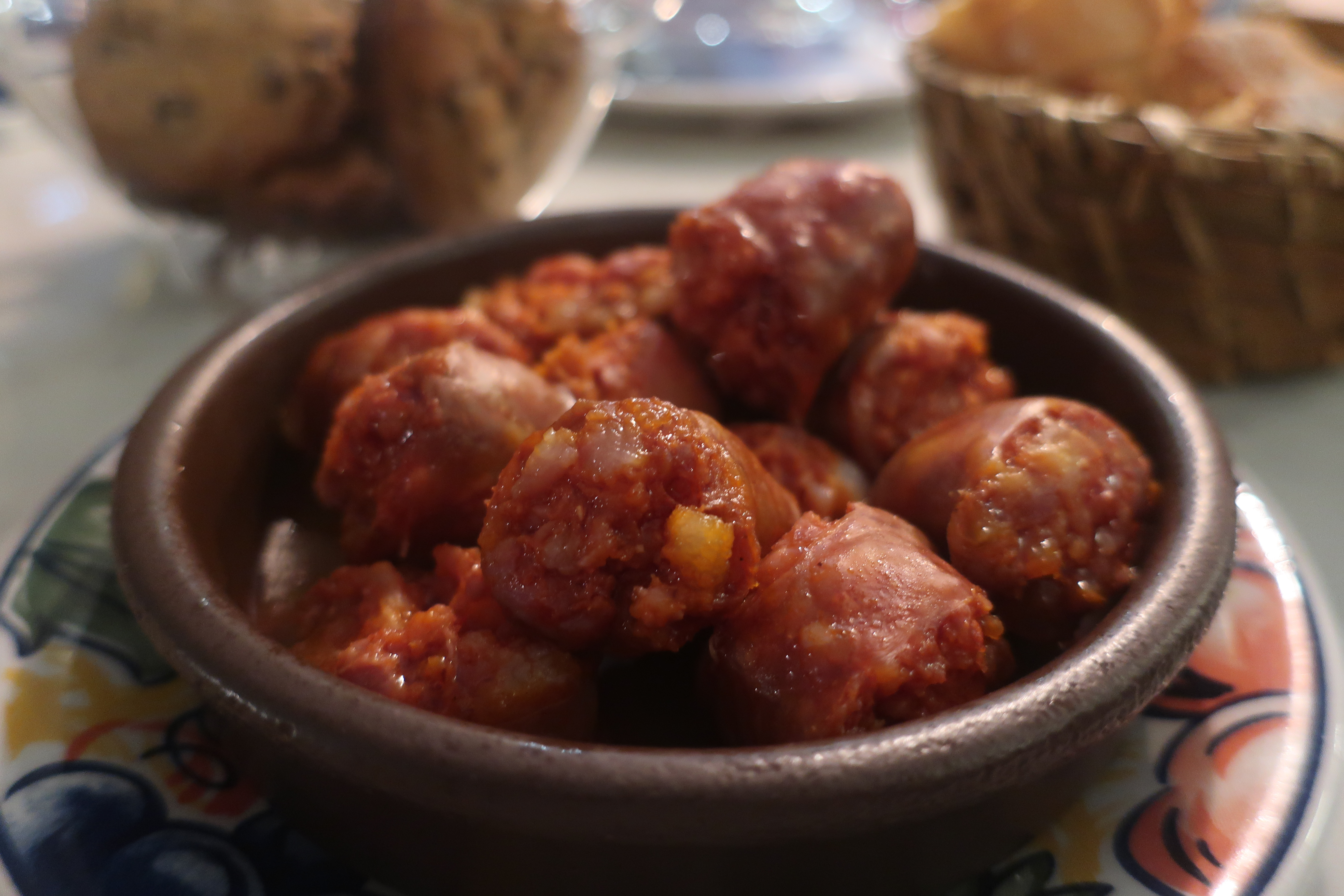 A budget traveler could be happy to get by on pintxos alone, but Bilbao is home to seven Michelin-starred restaurants as of 2020, and on one night I had early reservations at Zarate (dinner doesn't begin until 9 p.m.) and attempted to tackle the Menu Gastronomica, a 15-item death-by-delicious tasting menu—including photogenic morsels of cod cheeks, octopus, monkfish, and much more—paired with a series of Spanish-only wines. Food was delectable, service impeccable. If memory serves, and it likely does not, I had modest pours from 10 bottles. Gratefully, I was staying at Hotel Ercilla only two blocks away.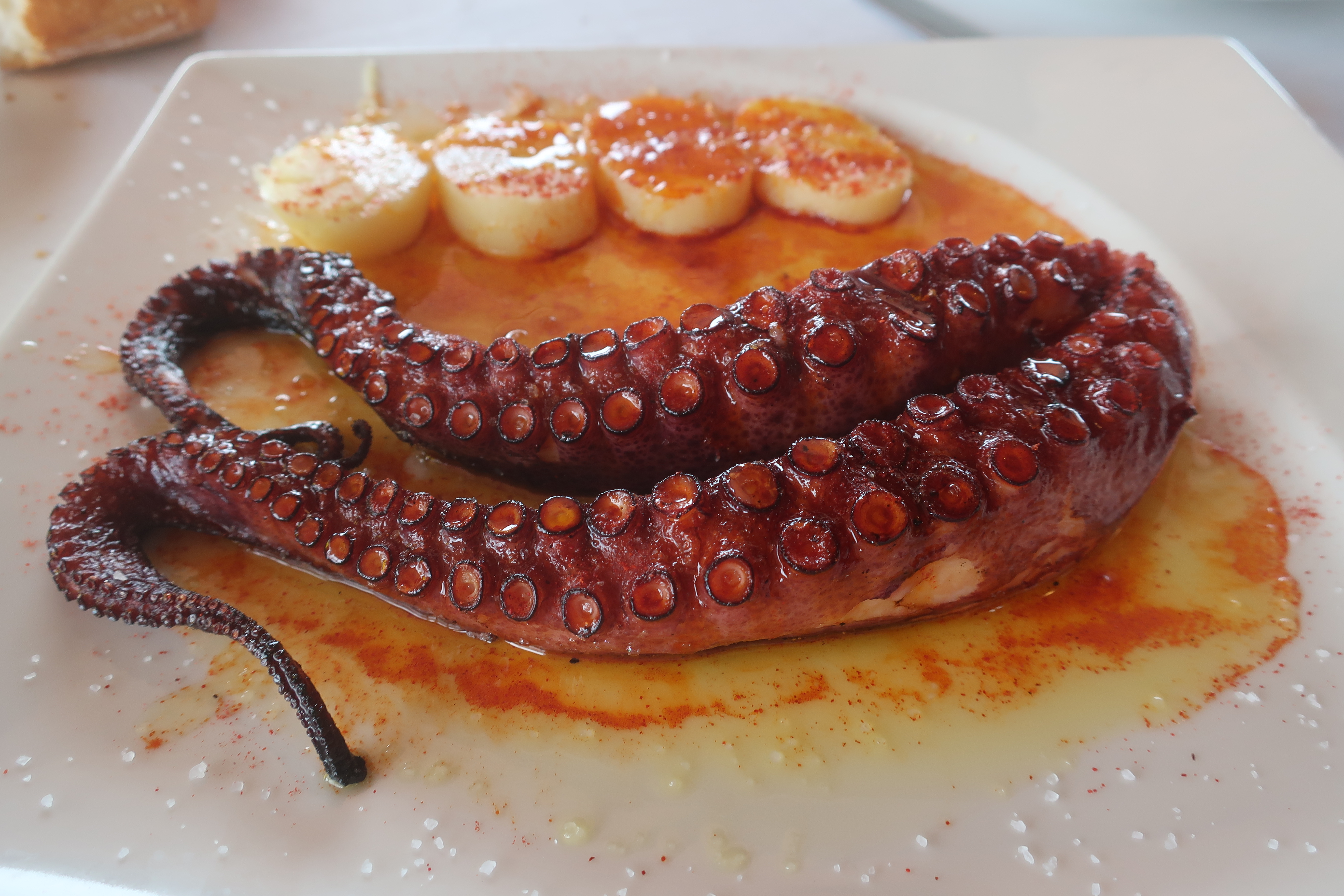 Also a good place to visit is Vizcaya Bridge suspension bridge near the city's port in Getxo. A UNESCO World Heritage Site, the 1893 structure was designed by the Spanish architect Alberto de Palacio, a disciple of Gustave Eiffel, and is now the oldest transporter bridge in the world, still sending a gondola, capable of holding six cars and a couple dozen passengers, across the estuary.  
As I wandered deeper into the city, I ran into a statue of none other than U.S. President John Adams right downtown. On a plaque, an excerpt from one of his letters: "This extraordinary people have preserved their ancient language, genius, laws, government and manners without innovation, longer than any other nation of Europe." Adams passed through Basque Country in 1787 as he toured the continent in observation of other governments as the U.S. Constitution was being crafted. Indeed Basque is still spoken and written in signage, and the region enjoys some autonomy from the Spanish government.
While Bilbao stands alone just fine, much like its people, Basque Country sticks together and has much to recommend it. With a rental car, I took a couple day trips out of the city.
Guernica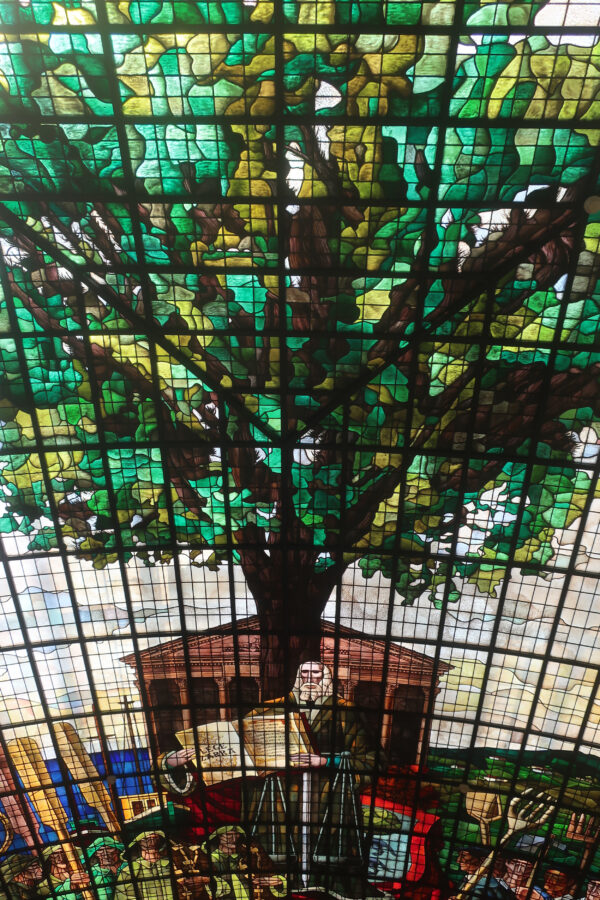 The city Spanish dictator Francisco Franco made infamous in 1937—when he invited the Nazi German Luftwaffe "Condor Legion" and the Italian Fascist Aviazione Legionaria to bomb it in his attempt to pin an atrocity on the Republican rebels that opposed him—is now a quiet peaceful hill city. A copy of Picasso's "Guernica" is a mural on a city wall but residents have long campaigned to bring the original here. At least as far back as the 14th century, Basque leaders gathered here under the Tree of Gernika, a large oak, to decide their laws. The current tree was planted in 2015, but the trunk of the previous one remains nearby. Both stand alongside the 1833 Assembly House with its stained glass ceiling and a stately library.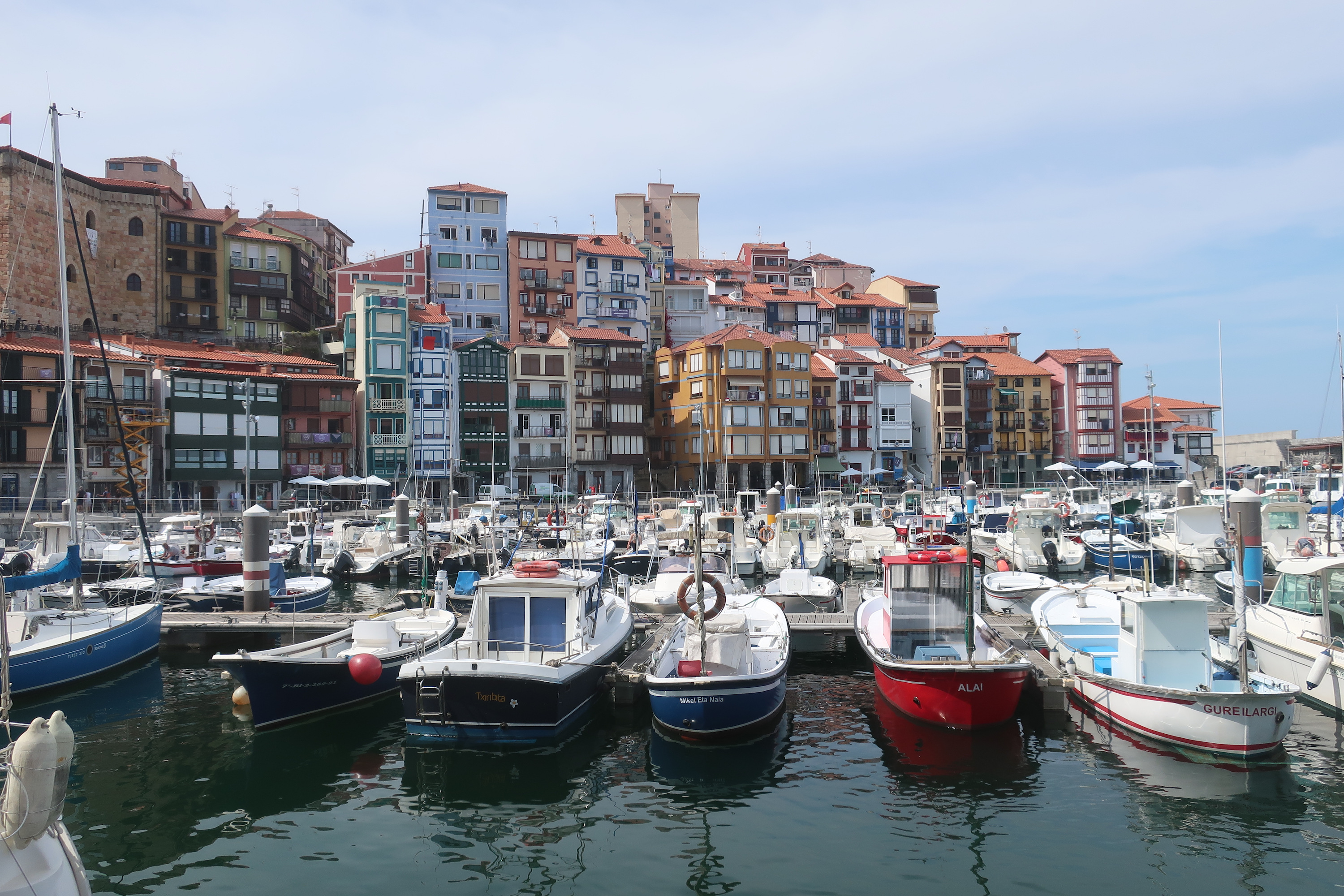 I took lunch on a mountain top at Cannon Etxea, fresh monkfish and a bottle of txakoli, with views to the sea where I could see my next stop: Bermeo, a fishing town a short but winding drive away, also ideal for a fresh-catch lunch along its marina. Beyond that still lay San Juan de Gaztelugatxe, a winding stone trail to a seaside sanctuary familiar to "Game of Thrones" fans. 
San Sebastián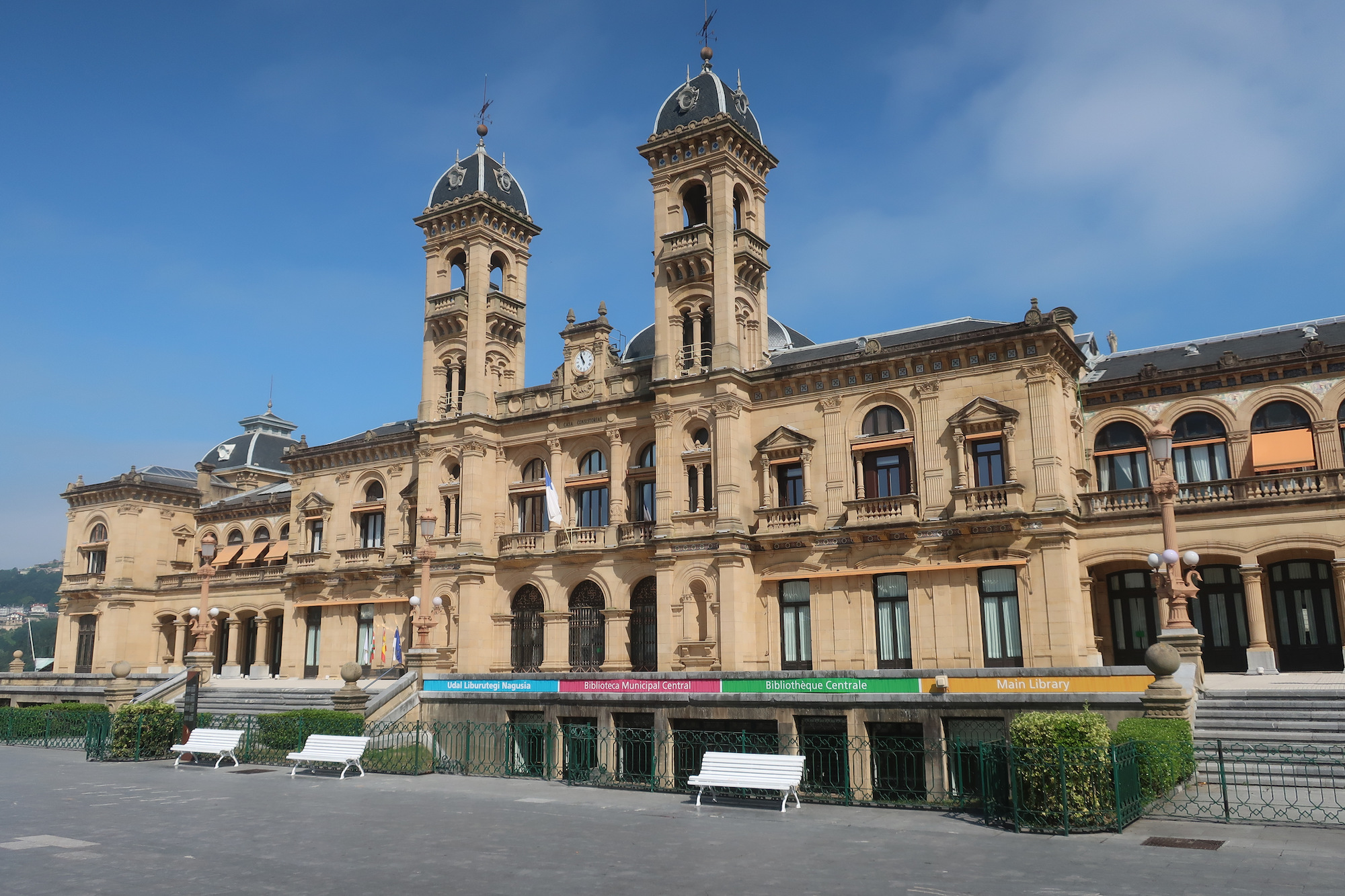 One of the most frequently visited destinations in Basque Country, the resort city is an hour's drive east of Bilbao along the coast, featuring a crescent beach and promenade, a dramatic rocky shoreline beyond the bay, the historic Santa Maria and San Vincente Church and picturesque city hall, and the cobblestone streets of the old city. The restaurant scene is notable, and if you like cider, head 15 miles southeast to Astigarraga, a town noted for its cider houses.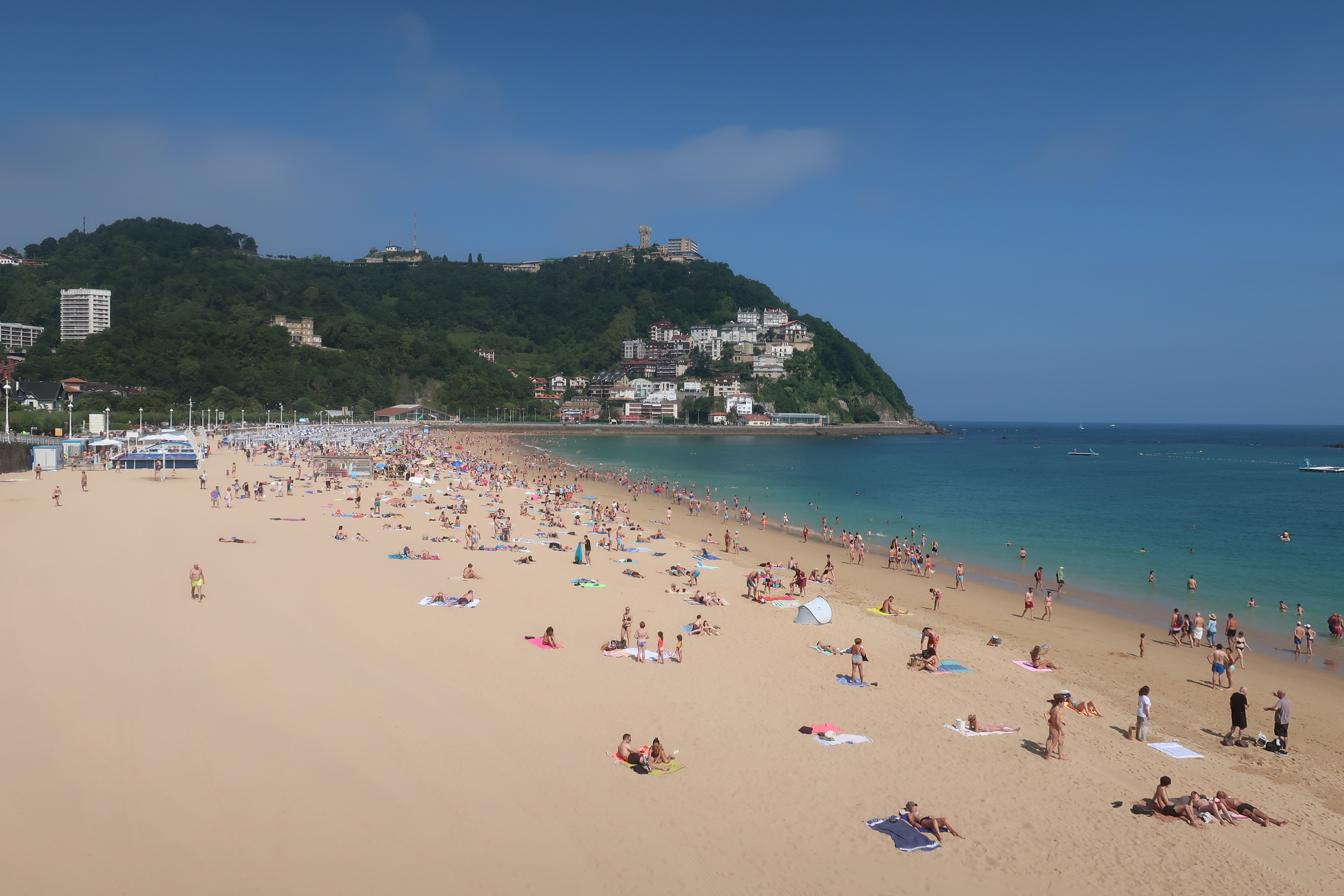 Rioja Wine
South from Bilbao as you cross the verdant mountains, a whole other world opens up as the land becomes a bit more arid with rolling hills and frequent stretches of vineyards. The walled town of Laguardia, with sweeping views of wine country. A visit to CVNE winery, which dates back to 1879, is a must. For something a bit homier, check out Bohedal, a boutique winery managed by three generations of women. 
Back in Bilbao that evening, I took in one last view of the city from park a funicular ride up Artxanda Mountain to a park with a panoramic view. A sculpture of a fingerprint recalls the unique character of the city and its culture, and I looked out over the city laid out as if in the palm of a giant green hand, the estuary crossing like a lifeline. 
At night I walked back to my hotel, and looking up the street, vacant of cars, I saw the darkened mountains that cradle the city, and wisps of low clouds slipping over them and down into Bilbao as if filling a bowl. Magical. 
The next day, as I drove west, beginning a journey across northern Spain, I already felt nostalgic as I watched Bilbao disappear in my rearview mirror. 
If You Go
Hotel Ercilla is located near the city center, a reasonable walk from the museums, Casco Viejo, and the funicular. Rooms are spacious, the breakfast buffet is great, and underground parking is a plus if you get a rental car to explore Basque Country on day trips. 
Kevin Revolinski is an avid traveler and the author of 15 books, including "The Yogurt Man Cometh: Tales of an American Teacher in Turkey" and several outdoor and brewery guidebooks. He is based in Madison, Wis., and his website is TheMadTraveler.com
Portions of this trip were supported by the Tourist Office of Spain in cooperation with Bilbao Turismo, North Incoming Service, and Hertz Europe.