After finding several treasures on the same Egyptian site over the course of a decade, archeologists have unearthed a 3,000-year-old haul inside an ancient funerary temple dedicated to Queen Neit, the wife of King Teti.
The temple resides at the Saqqara necropolis in Memphis, south of Cairo. The vast necropolis has been a UNESCO World Heritage Site since the 1970s and is home to the famous Giza pyramids, ancient monasteries, and numerous animal burial grounds.
Headed by Egypt's former antiquities minister, archeologist Zahi Hawass, the team unearthed over 50 sealed wooden coffins, or sarcophagi, in early January, dating back to the New Kingdom era some 3,000 years ago, according to Reuters. Carved into human likenesses and painted with bright colors, many of them were "still intact."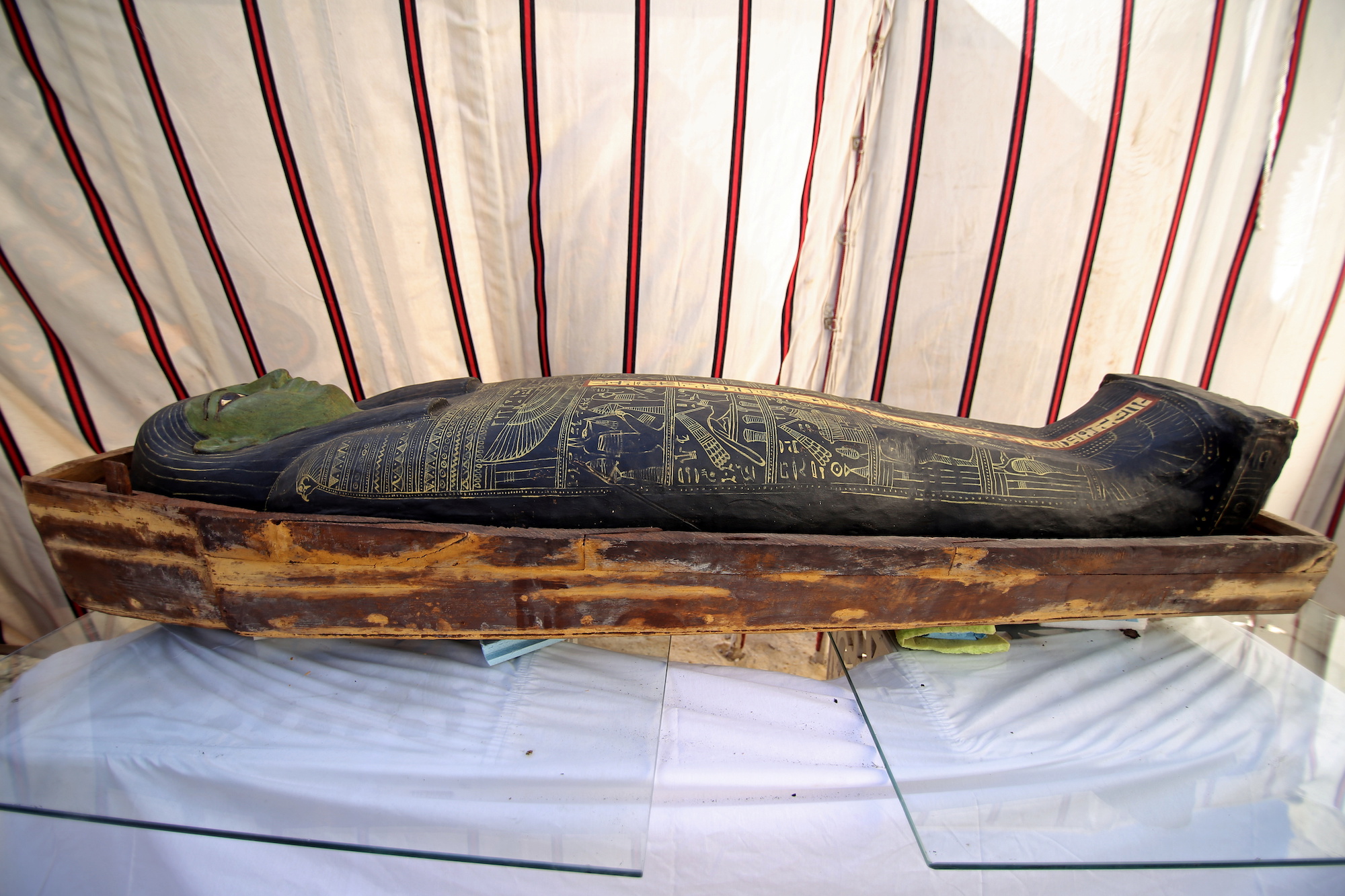 The sarcophagi were excavated from nearly 40-foot-deep burial shafts, reported Daily Mail.
Beside the coffins, the team found a 13-foot-long papyrus "including texts of the Book of the Dead" and a collection of spells aimed at directing the deceased "through the underworld in ancient Egypt," the Daily Mail reported.
The report said that the team also discovered burial wells, coffins, and mummies dating back to the New Kingdom era, spanning 1570 to 1069 B.C.
"All these discoveries will rewrite the history of Saqqara and the New Kingdom," Hawass said in a statement.

Queen Neit's funerary temple itself dates back 4,200 years, according to Hawass. The monarch was the wife of King Teti, the first king of the Sixth Dynasty, who ruled Egypt between 2323 and 2150 B.C.
The excavation of the historic haul was made possible by a collaboration between the antiquities ministry and the Zahi Hawass Centre at Bibliotheca Alexandrina.
The biggest single find of 2020 from the same site occurred in November. Egyptian officials announced the discovery of more than 100 intact sarcophagi and 2,500-year-old statues of ancient deities belonging to top officials of the Late and Ptolemaic periods of ancient Egypt.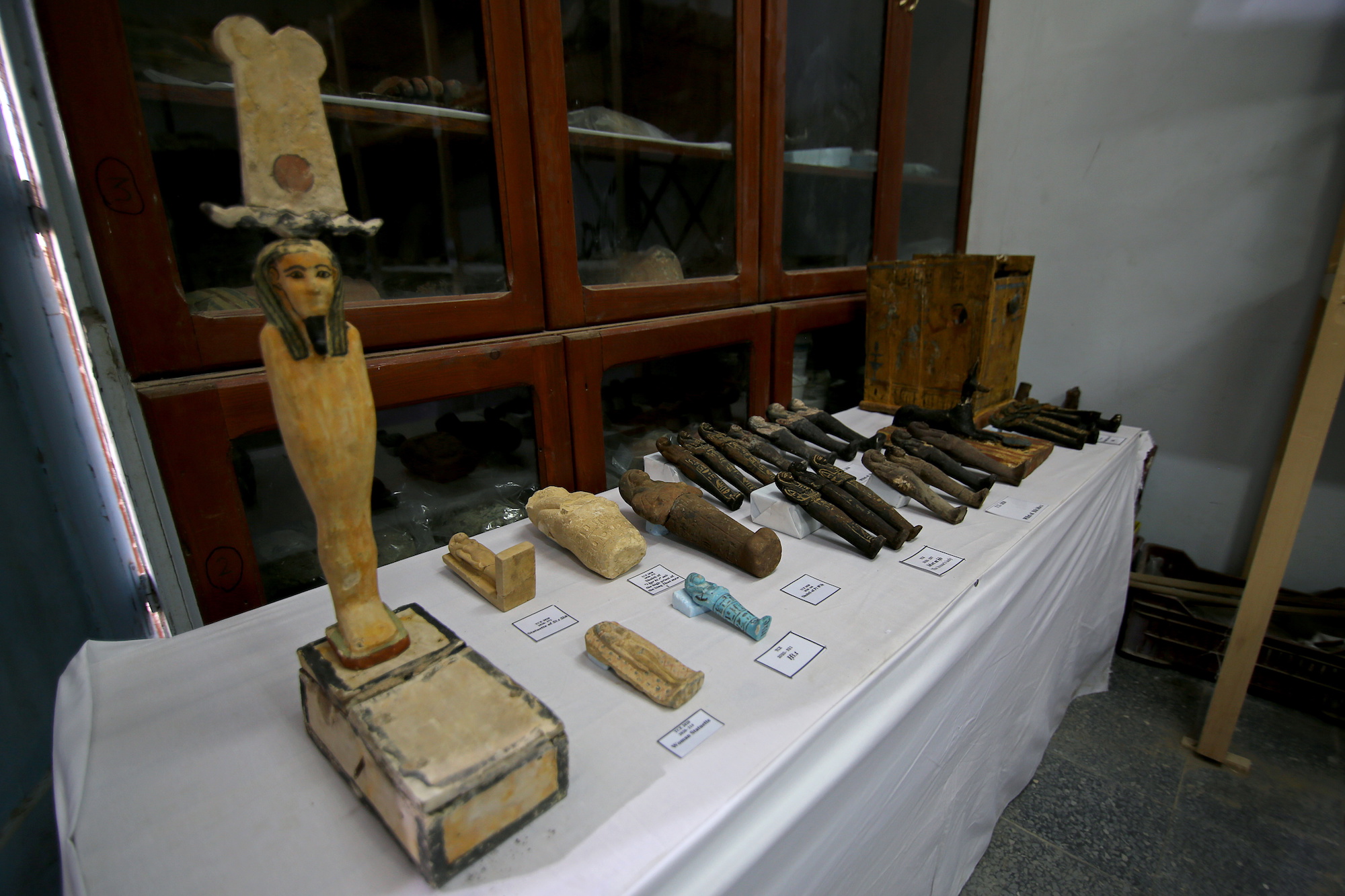 Egypt's Antiquities and Tourism minister, Khaled al-Anani, said in a statement in conjunction with January's discovery that "Saqqara has yet to reveal all of its contents," according to Daily Mail.
New archeological finds could eventually herald an increase in tourist interest in visiting Egypt. Egyptian authorities also hope to open a new venue, The Grand Egyptian Museum, at the Giza plateau near the world-famous pyramids in 2021.
Share your stories with us at emg.inspired@epochtimes.com, and continue to get your daily dose of inspiration by signing up for the Epoch Inspired Newsletter here: https://www.theepochtimes.com/newsletter