This is the third article in a series on illegal drug and human smuggling along Arizona's border with Mexico.
PALOMINAS, Ariz.—Cattle ranchers Joe and Patty Scelso didn't always feel the need to carry sidearms walking on their property.
Twenty-eight years ago, the Rockin JP Ranch was their dream of a country homestead come true—103 acres of lush grassland, towering cypress, and low-slung mesquite framed with distant green mountain peaks.
It was a quiet place—perfect for raising a small herd of cattle and staging rodeos.
Today, their dream has gone south as illegal immigrants continue marching north through the unfinished border wall fence with Mexico just two miles from their property in Palominas, Arizona.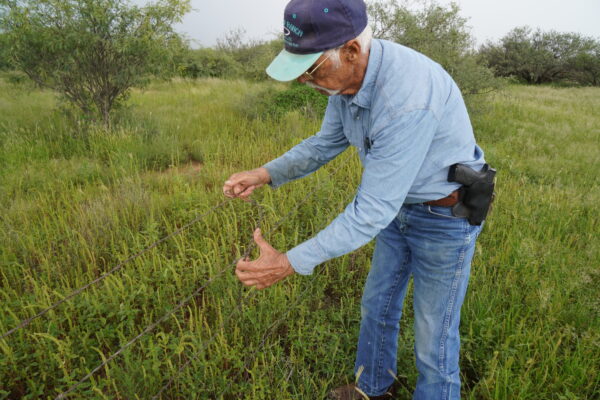 The illegal immigrants use their land with abandon as a way station waiting for cars—even taxis—to come and pick them up.
They come at "all hours," Joe Scelso said, sitting on his front porch, watching ominous thunderclouds gather on the horizon.
At least for now, the monsoon rains have stemmed the constant flow of illegal aliens onto their land.
"They were coming in here—one, two, three at a time," he said. "People will come out of the bushes, pick them up, and drive them out of here.
"I finally put up that gate to keep them [out], but they keep coming through the gate."
The trash the illegal aliens leave behind includes used feminine hygiene products, diapers, toilet paper, and human feces—"you name it," Scelso told The Epoch Times.
"Whatever they don't need or want, they throw on the ground. Now, they all wear camouflage. They never used to."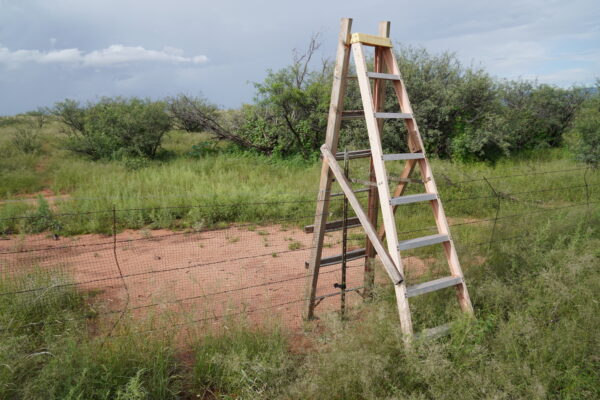 "It's just gotten worse and worse and worse. Better under Trump? Oh, yes," he said.
Down by the river lies the unfinished border wall fence. While the wall doesn't stop every illegal immigrant, Scelso said, "it slows it down considerably."
The Scelsos say they don't fear for their lives since they're armed constantly and have big dogs for safety.
Even so, they're watchful—and prepared for anything.
They also feel there's not much else they can do under the government's current open border policy and with law enforcement in short supply.
The solution to illegal immigration, Joe Scelso says, is to "seal the border."
"Finish that wall," his wife added.
Absent a strict border policy from Washington, Arizona's Gov. Doug Ducey recently signed an order directing the Arizona Department of Emergency and Military Affairs to plug the gaps in the Yuma border wall with shipping containers.
The project, expected to cost $6 million, has sparked criticism that the measure falls short of an actual border wall that works.
"Arizona has had enough. We can't wait any longer," said Ducey in a recent statement.
He added that President Joe Biden's "lack of urgency on border security is a dereliction of duty."
"For the last two years, Arizona has made every attempt to work with Washington to address the crisis on our border. Time and time again, we've stepped in to clean their mess."
On June 30, Ducey signed the "most meaningful border security legislation in Arizona history," earmarking $564 million to secure the border with a physical barrier and other improvements.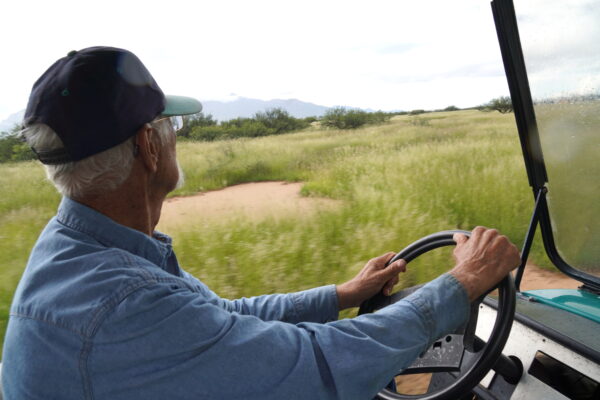 The legislation includes $15 million for a Department of Public Safety southern border coordinated response center and $30 million to combat drug trafficking, human smuggling, illegal immigration, and other border-related crimes.
It also seeks to resolve critical public safety staff shortages and equip law enforcement with surveillance technology to target border crime and illegal immigration.
In Cochise County, population 125,500, on the southeastern corner of Arizona, Sheriff Mark Dannels lauded Ducey's order as a step forward to securing the border.
"When the southern border is secure, Cochise County and the entire state are safer," Dannels said in a statement. "Lax border policies from the federal government and U.S. Congress are putting Arizonans in danger."
All that sounds well and good, the Scelsos say, but doesn't yet address illegal immigration on their land.
The couple says their rancher neighbors are just as upset over the worsening situation with alien trespassers.
Joe Scelso said he had once encountered a woman and her boyfriend on his property and identified them as humanitarians helping the illegal aliens.
"I know why you're here. Don't come back again. You'll be sorry the next time," he told them.
The woman came back a year later, he said.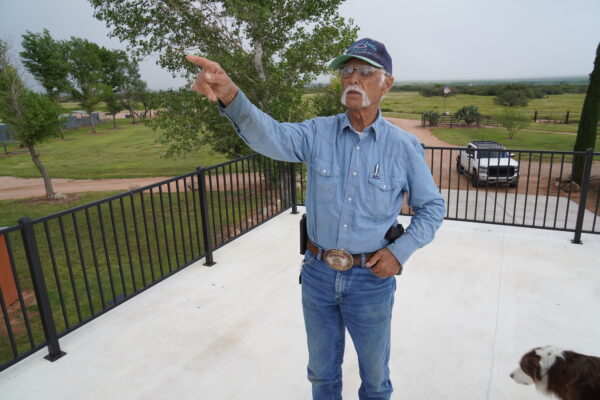 "Since the open border policy started, it's gotten worse," said Scelso, a retired San Diego police officer. "We had one night where three vehicles [arrived] together. They were honking their horns. Thirty minutes later, three more vehicles came in."
Scelso said he called the Border Patrol, the Highway Patrol, and the county sheriff's department—but "nobody showed up."
"I don't care who answers the phone. I want somebody here to help us," Scelso said.
Patty Scelso said law enforcement officers "really try" to be helpful, "but they tell me they're stretched thin. They'll tell me on the phone."
On another occasion an illegal alien tried to steal the Scelso's all-terrain vehicle but pushed the kill switch by accident, rendering the ATV inoperable.
"Otherwise, it would have been gone," Joe Scelso said.
"They come through here and turn on our water faucets. They fill their water bottles and leave [the faucets] running; they come across the river from the property behind us. They have the combination of our fences.
"Look out there. Do you see how thick that brush is? This [area] used to be like that. I cleared all that out. When the brush was like that, they'd come right up a short distance from the house," Scelso said.
Patty Scelso remembered when she nearly stepped on an illegal alien asleep in a gulley in thick bushes.
"There were a lot of bushes you couldn't see," she said. "My horse almost stepped on them."
The Scelsos say their neighbors feel the same way—"pretty well perturbed."
"The only thing that's going to solve this problem is if they seal the border again and start screening who comes in," Joe Scelso said.
One thing is sure—he won't let anyone drive him off his property.
"They're not going to chase me out of here. This is my place," Scelso said.