I normally consider vacation as something to be taken seriously: a sport, if you will. I grew up in a home with English immigrants for parents, who carted each of their children to the post office almost straight from the hospital to get a passport picture taken.
Plane ticket booking days pre-internet were akin to the opening of the NFL season, as my mother sat around the kitchen table with stacks of paper, calling different airlines with her landline phone and comparing prices.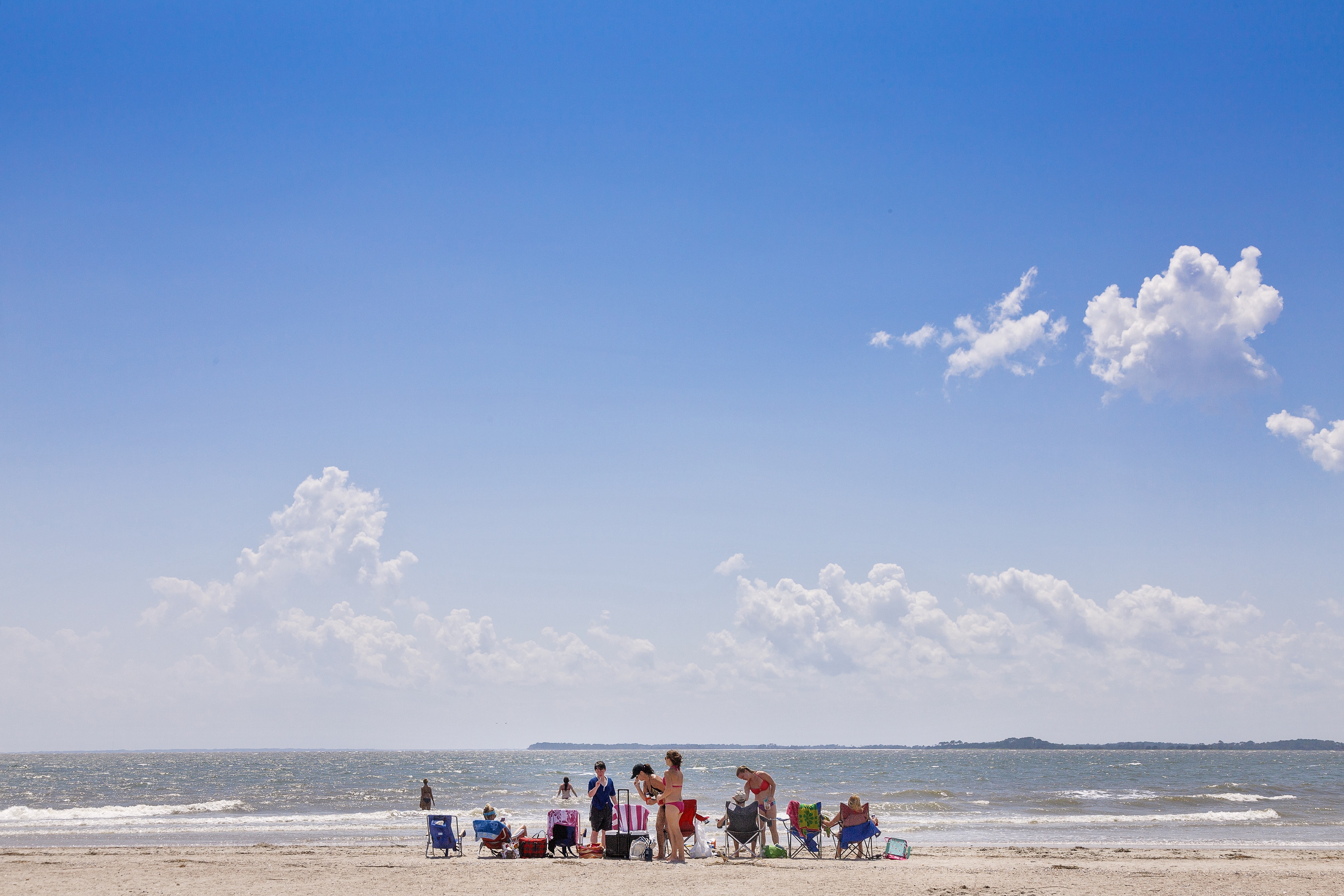 My parents were constantly figuring out how to squeeze one more thing into our vacations: a tour of a cathedral, a walk through a famous park, a scenic stop at an incredible view, a cup of tea with an obscure relative I'd never met. Our days were packed morning to night, and we never vacationed at the same place twice. As a result, I grew up with the impression that vacation was fun, thrilling, exhausting, informative, but not relaxing. 
My husband, Andrew, grew up on the opposite end of that spectrum. He grew up vacationing at the same beach in New Jersey every summer. His family knew their favorite access point at the beach, went to the same restaurants and stores every summer, stayed in the same house every year. To Andrew, vacation meant total relaxation—sleeping in and lounging on the beach with a book—two activities that had been entirely absent in my own vacation experience.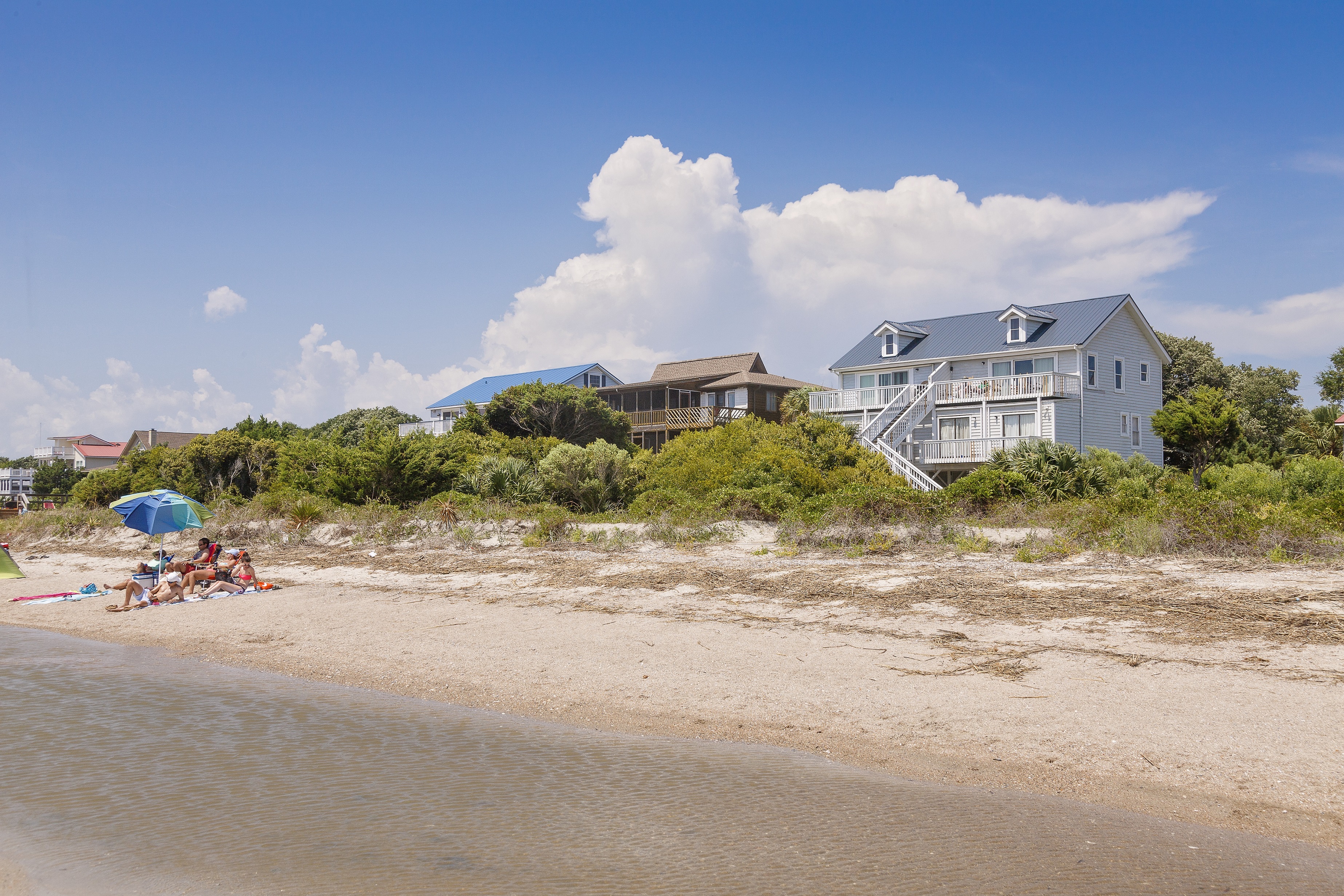 I wondered, when Andrew and I got married, how we would navigate vacation as a family. For a few years, we thought we would fluctuate on either extreme depending on whose family we were with. Then, Andrew's dad booked somewhere new for the family vacation: a house on Edisto Island. 
Located 45 minutes south of Charleston, South Carolina, Edisto Island feels like stepping into another time. The road going through the island to the beach is lined with old churches and live oaks covered in Spanish moss. The beach area itself consists of quiet, unspoiled beaches, bike lanes, and a state park that sprawls over 1,200 acres of wetland and beaches. There is no boardwalk; there are no tacky billboards or overpriced souvenir stores. Aside from a few tastefully done boutique shops and a farmers market where you can buy an Edisto Beach T-shirt, visitors can almost forget they are tourists.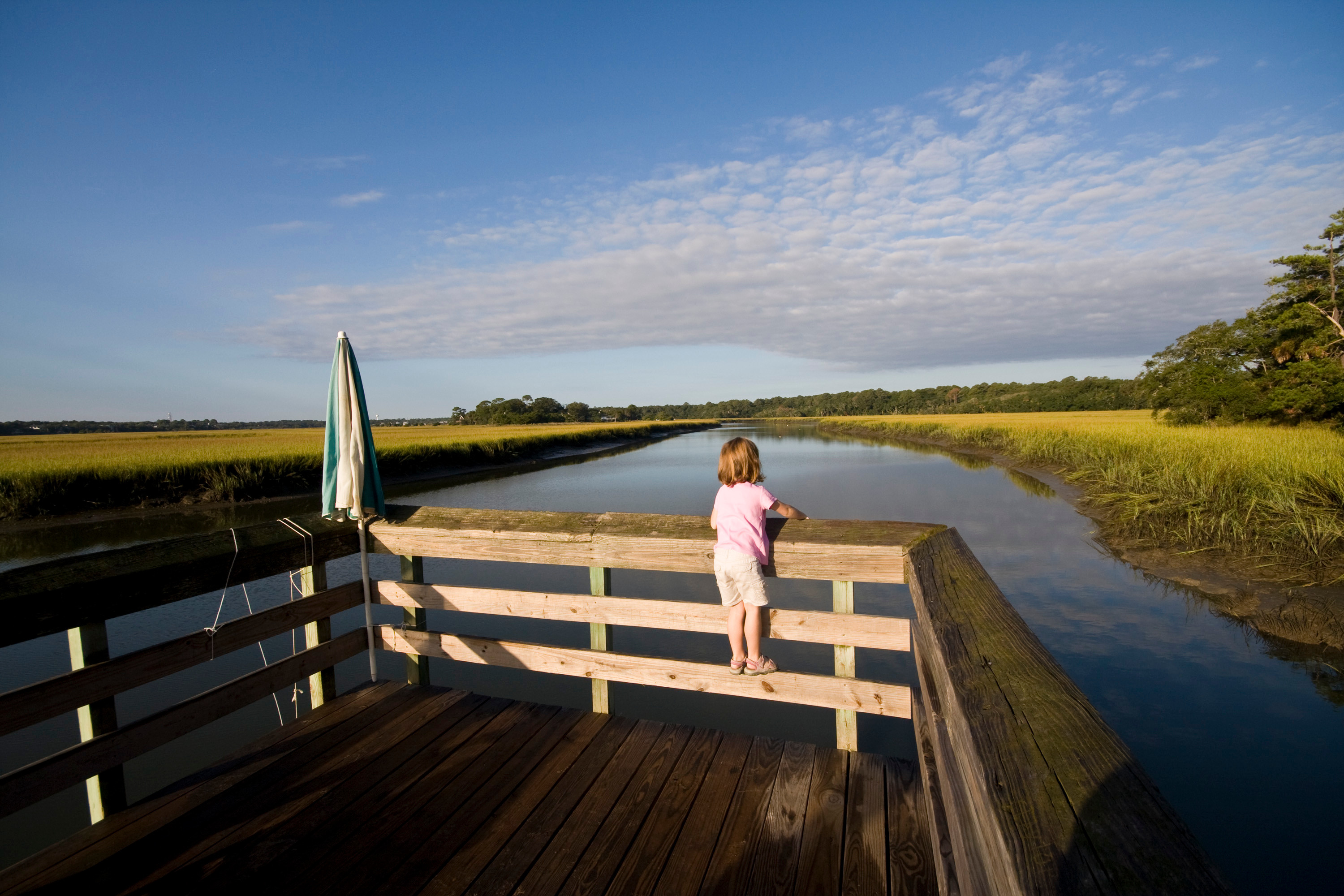 On Edisto, we discovered a place where both relaxation and adventure are within reach. We parked our cars in the carport and didn't touch them all week, trading them in for cruiser bikes and pull-along trailers for our girls. My older daughter, who loves vacation as much as I do, was up early enough every morning for the two of us to cycle down to the beach to watch the sunrise.
Some mornings we were the only ones on the beach, aside from the dolphins in the distance.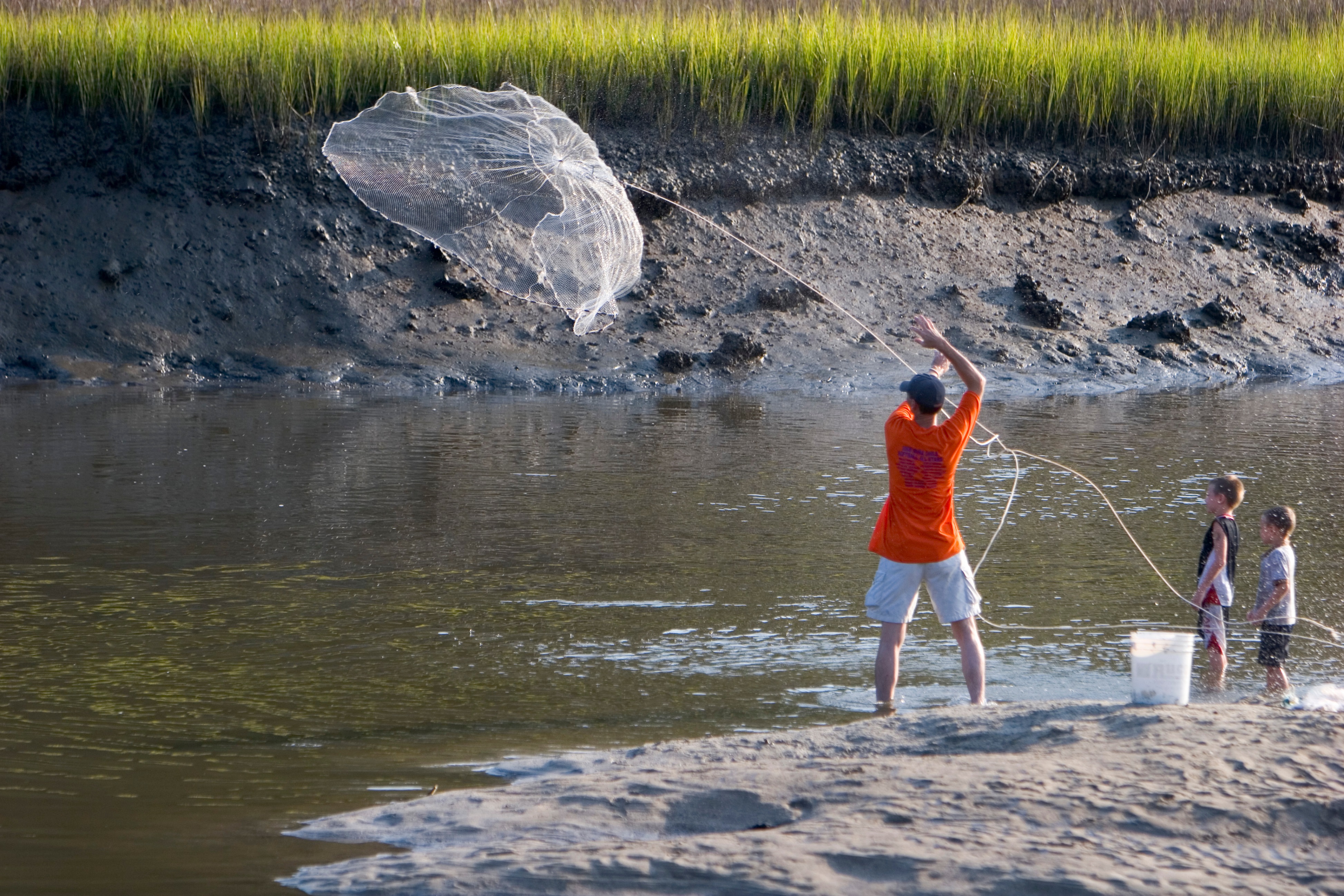 My father- and brother-in-law set up a big tent at the sparsely populated beach each morning for us to have a base, though, with two toddlers, my husband and I did very little lounging beneath it. We watched our daughters splash in the waves, built sandcastles, and taught them to avoid the roped-off sections of the beach where sea turtles had laid their eggs. With miles of beach, bike trails, and marsh to explore, it seemed like every day brought new scenery and wildlife. Edisto is a great place for birdwatching and experiencing nature firsthand.
In the evenings, sunkissed and showered, we ate a leisurely dinner around the table, talking on the porch after our girls were tucked up in their beds upstairs. We played board games and watched deer graze in the trees in the hazy light of dusk.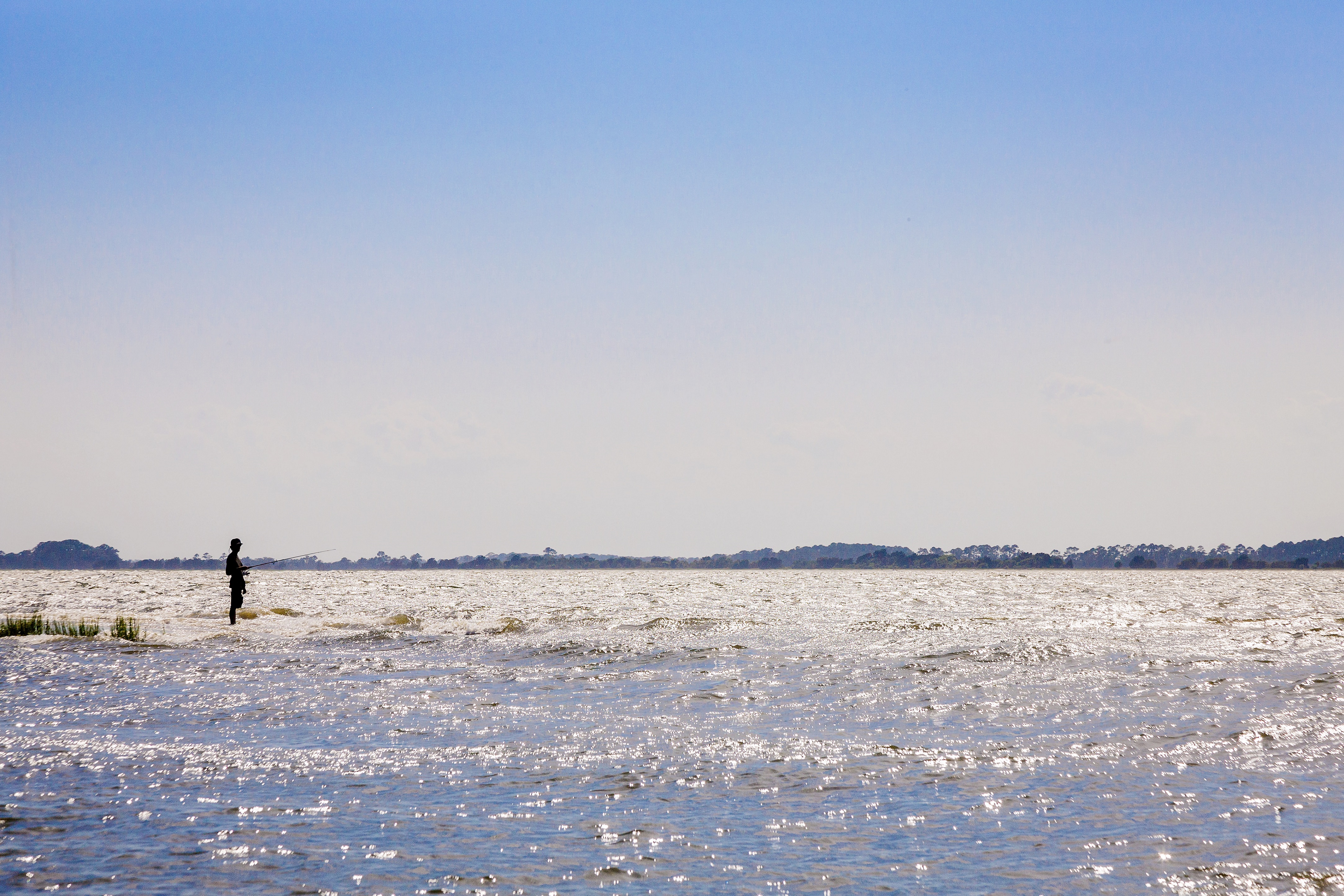 One night, my husband and I walked down to the beach. There were no lights on the beach and I was surprised by the way the darkness felt. Living on a well-lit street at home, you forget how all-encompassing the darkness can be. The stars were bright and brilliant, making us feel wondrously small. 
We spent the week swimming, exploring, and eating. It was time to go back home all too quickly. On the long drive back to Pennsylvania, I realized I was going home feeling both refreshed and like we'd had a delightfully new experience. Edisto Beach, it turns out, is a place you can have both.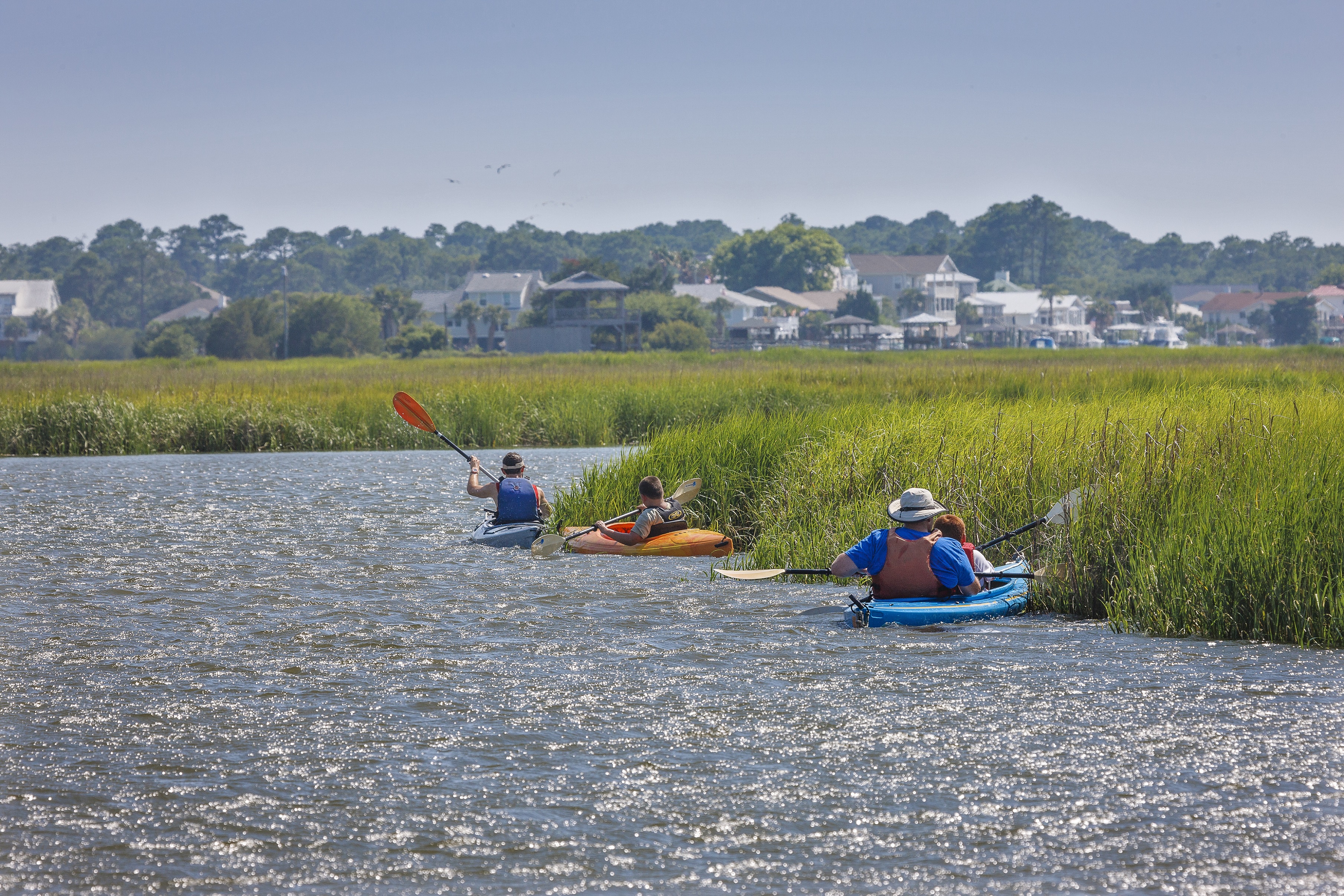 The rest of Andrew's family agreed. Andrew's dad has already booked a house there for next summer, and I am very much looking forward to visiting the same place twice. 
Rachael Dymski is an author, florist, and mom to two little girls. She is currently writing a novel about the German occupation of the Channel Islands and blogs on her website, RachaelDymski.com