To celebrate New Year's Eve this year, my friends and I are splitting up.
The entertaining, that is—I'll be hosting a cocktail party at my home during the early part of the evening, and then the celebrations will continue at theirs for dinner and beyond, or until after midnight. Brilliant, I say!
Don't underestimate the importance of cocktail hour. This is an introduction to the main event, a party to start the party, a way to gather and rev up our engines for the long race that is New Year's Eve celebrations.
I love the idea of welcoming guests with a house drink. For this special evening, I am making my take on the French 75, a Champagne-based cocktail that is, yes, quite lethal but delicious. The original version is made with gin and fresh lemon juice, but I prefer using vodka and fresh lime juice, topped with Champagne and soda water for extra bubbles. I batch-prepare it in pitchers half-full of ice, then pour it into individual coupes to serve. Its golden hue exudes glamour.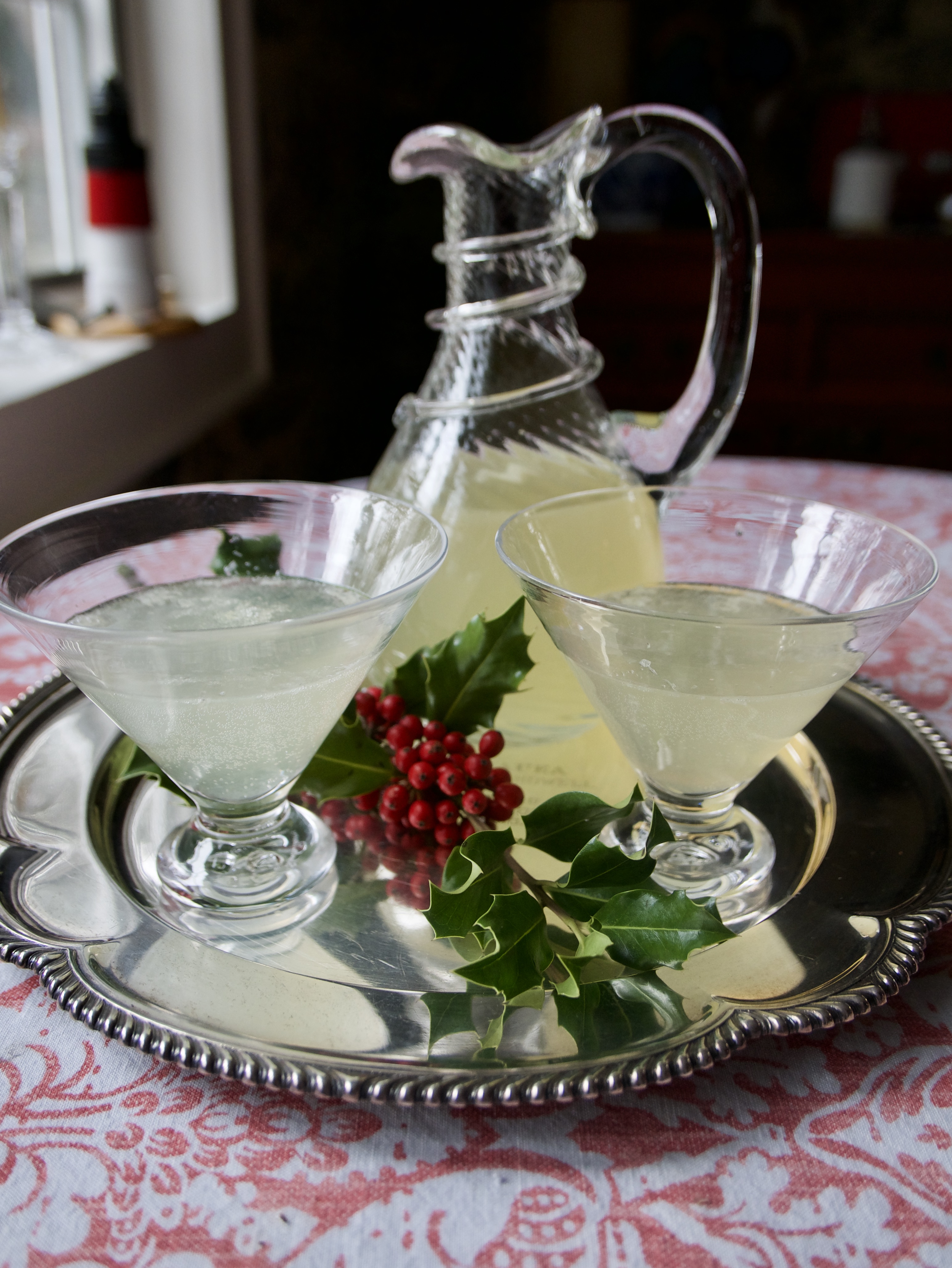 At home, I don't think it's necessary to have a full bar. You know what your friends like to drink, so have plenty of that. Do remember to have extra ice and lots of cocktail napkins.
As for the food, the basic rule for a cocktail party is to serve two or three hot and three cold hors d'oeuvres. Calculate two of each per person—some will have three or four, others one. When planning hors d'oeuvres, variation is key. Have some with bread and some without, some as easy as classic cocktail nuts and others a bit more elaborate. These bites are meant to whet the appetite and add a layer of festivity before the main event.
For my hot hors d'oeuvres, I've picked year-round favorites made a little special: saucy lamb and beef meatballs brightened with fresh mint, served with toasted baguettes, and pigs in a blanket made with mini sausages and flaky puff pastry, with country Dijon mustard and ketchup for dipping.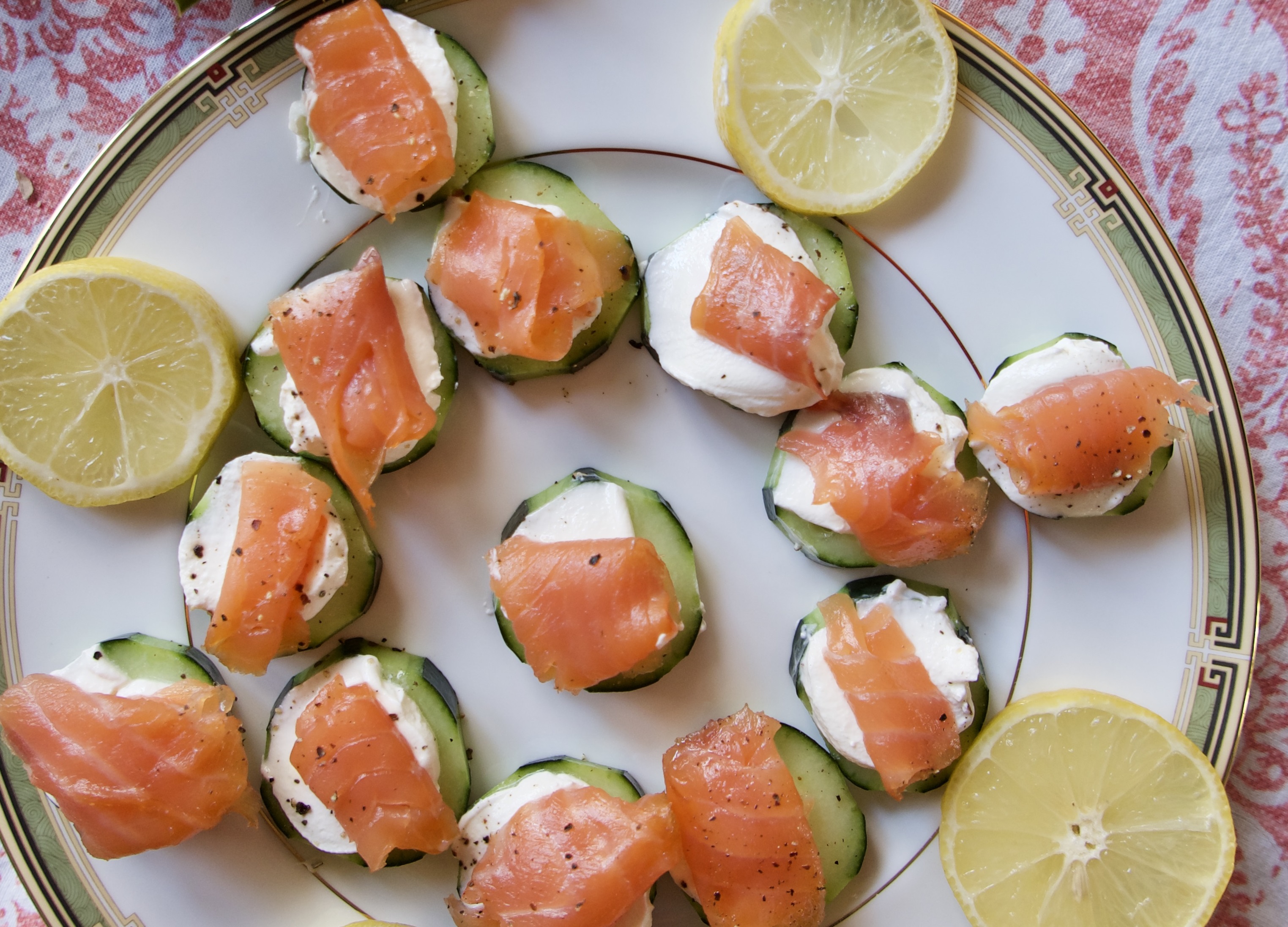 For my cold offerings, I'm going simple with a touch of luxury: smoked salmon on crisp cucumber rounds, homemade potato chips served with a garlic allioli, and baked parmesan crisps topped with sour cream and a dollop of salmon caviar.
Serve them in the same order as you would a dinner: Start with the vegetable ones, then the cheesy ones, followed by all the fish or shellfish, and finally the meats. Arrange each option on its own tray or platter, and either pass them around or leave them on sideboards for guests to help themselves. Just keep an eye on the trays and replenish them as needed.
To set the scene, I've simply pushed the furniture toward the perimeter of the room, to create plenty of open space for friends to stand and move around more freely. Flowers and foliage adorn the side tables, and jazzy music plays softly in the background.
Or, maybe not so softly—I want to get this party going! Happy New Year!
RECIPE: Champagne Cocktails for a Crowd
RECIPE: Pigs In a Blanket
RECIPE: Mini Lamb and Mint Meatballs
RECIPE: Smoked Salmon on Cucumber Rounds
RECIPE: Parmesan Crisps With Salmon Caviar