It's what we're all dreaming about these days—a truly great adventure.
As travel restrictions stretch into a third month, wanderlust grows within us, and we long for trips that go beyond our daily walks and weekly trek to the grocery store. And while a journey anywhere might be welcome, it's true that some are truly surpassing, epic adventures, from safaris to submarines, that create stories you'll tell for a lifetime.
Here are some of the best you'll find anywhere on earth.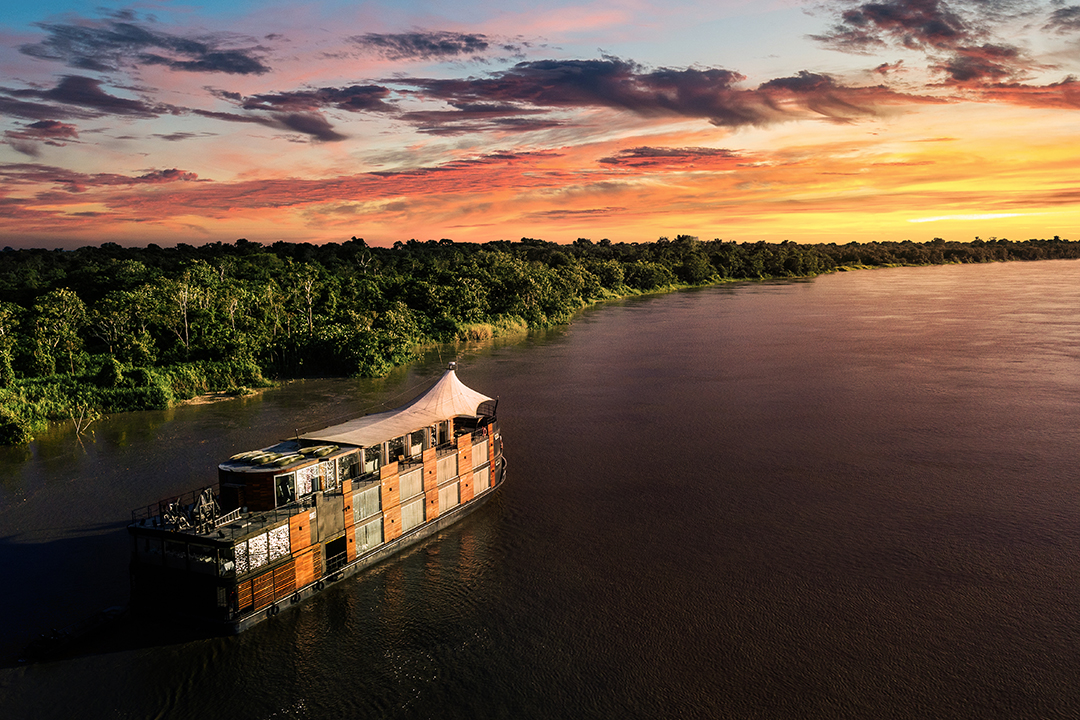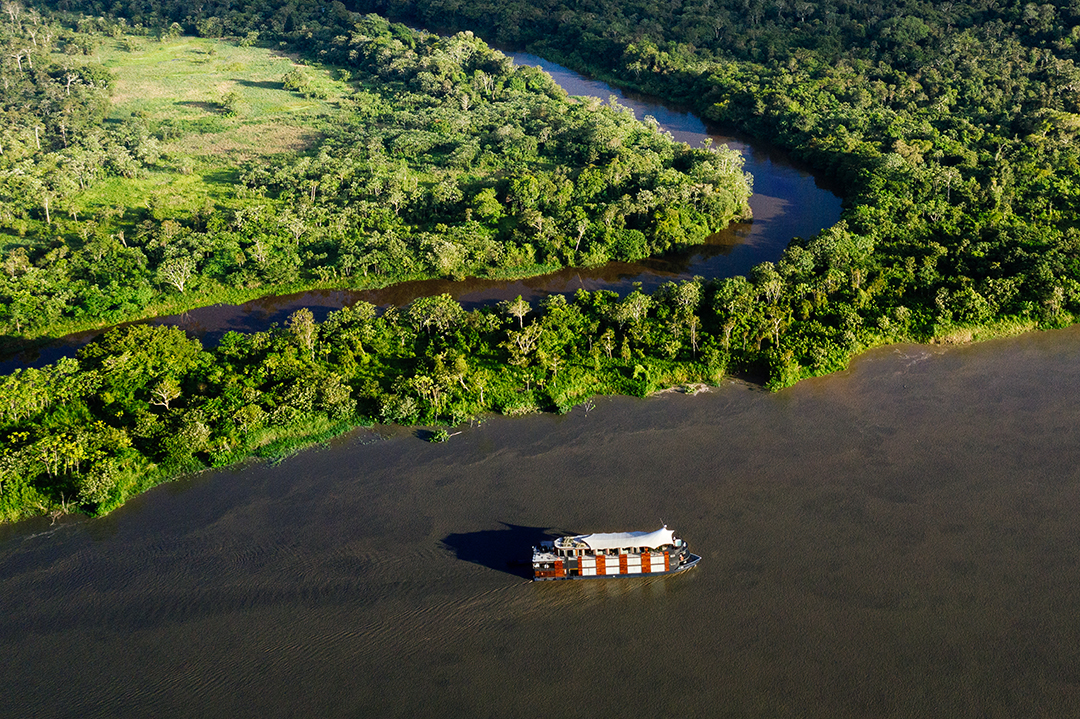 Cruising the Amazon
Spanning nine countries and more than 2.7 million square miles, the Amazon rainforest is the world's greatest wilderness. Here, the biggest river on earth is a highway, connecting cities and villages and curving under dark canopy, and through a jungle dense enough to swallow you whole. And the best way to see it? On-board a boat. You can swing in a hammock on a simple vessel steaming out of places like Brazil's Manaus (the world's largest city unconnected by road to the outside world, a former rubber boomtown that's home to one of the finest opera houses on the continent), curling down the big river and up tiny tributaries to places rarely explored.

Or, sail in style, with a company like Aqua Expeditions, whose Aria Amazon (and, launching later this year, the Aqua Nera) sails through a vast Peruvian nature preserve. Swim with pink dolphins and hike through the jungle during the day, then retreat, with a glass of champagne, to the top-deck jacuzzi, while the sun sets over the dark water of the river.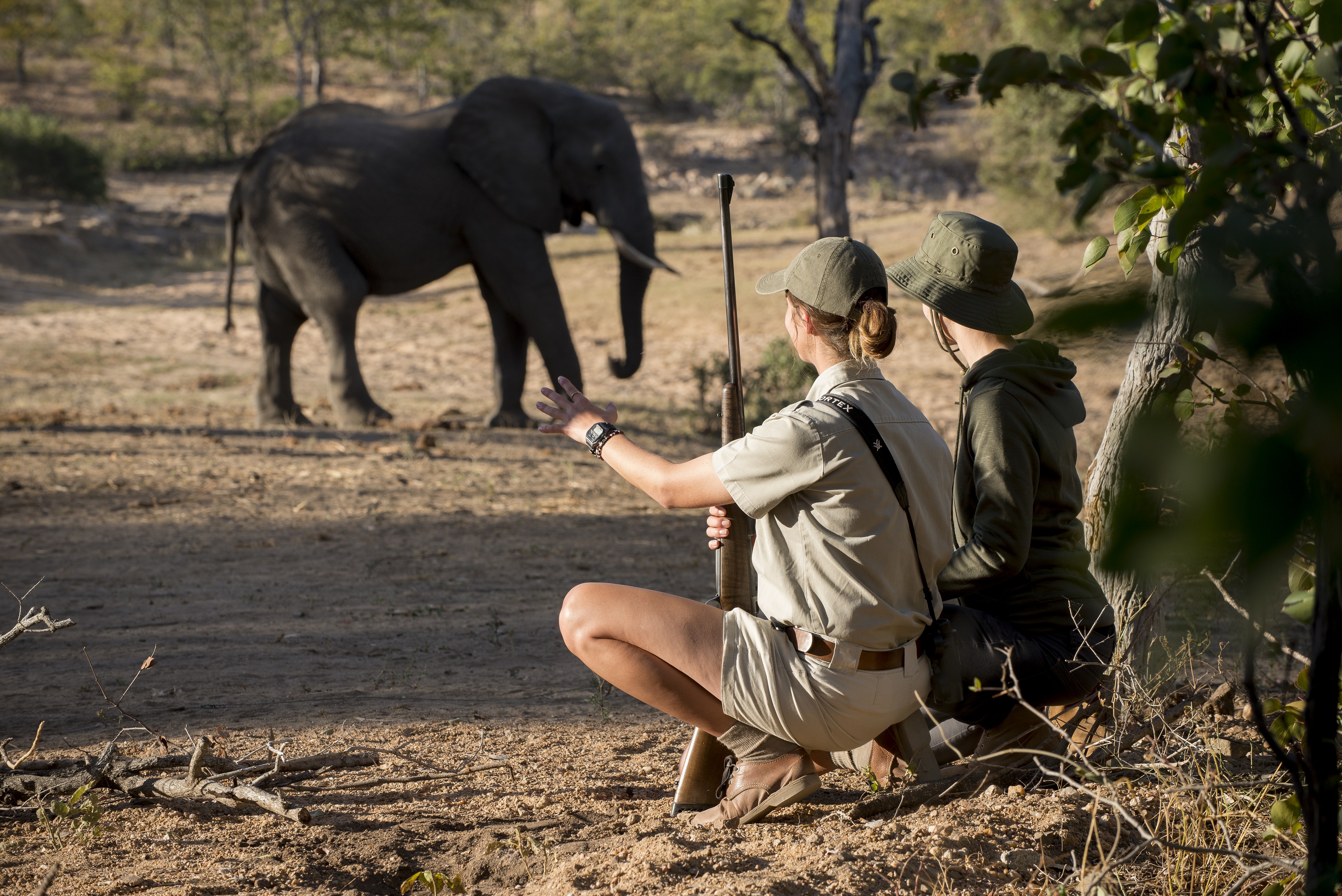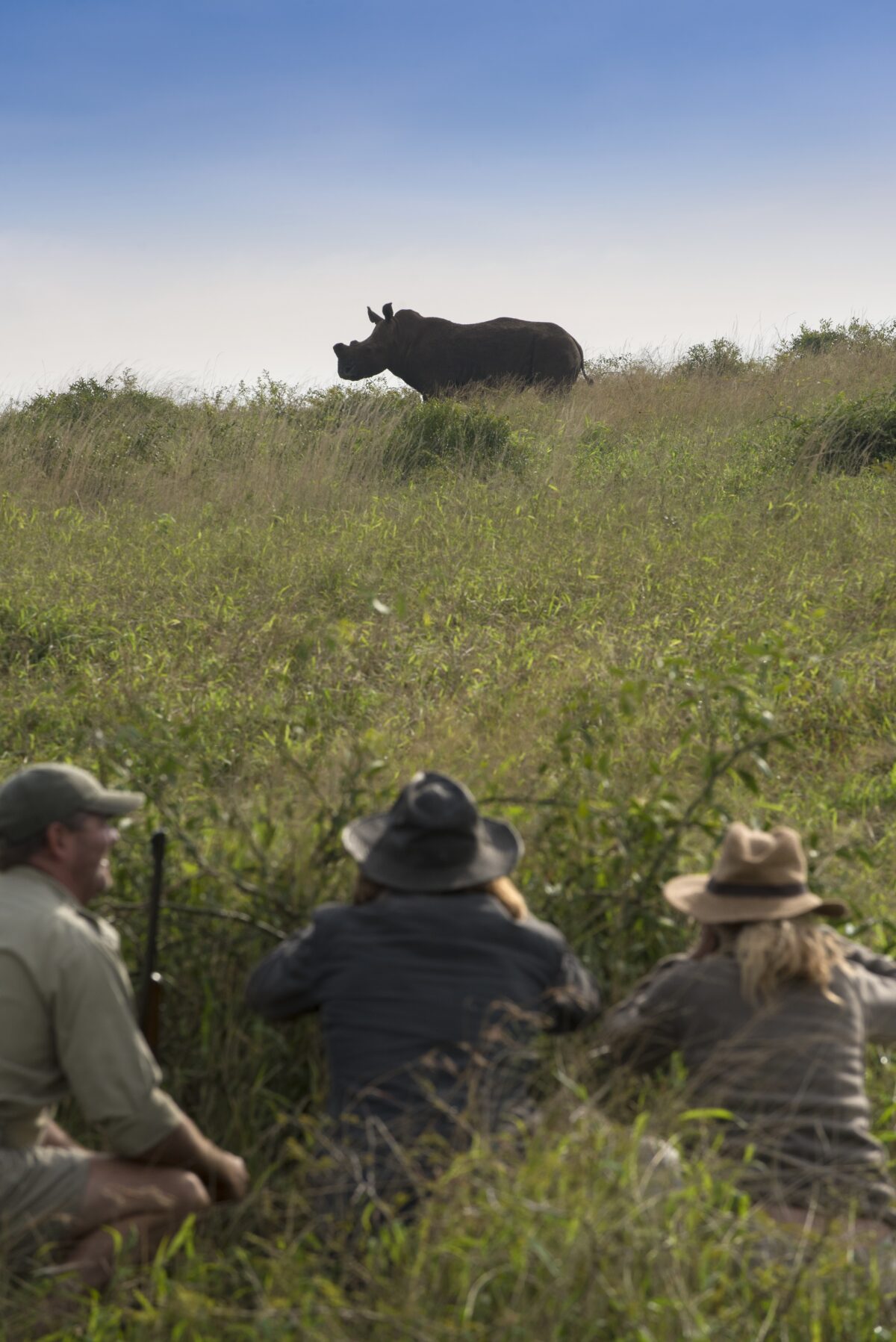 Walking With Lions, Elephants, Rhinos (and More)
Going on safari—and getting up close and personal with some of Africa's most amazing animals—is a thrill. Riding around in a jeep, guides can give you unbelievable photo opportunities, as they drive through a dazzle of zebras, or take you under a tree occupied by a leopard, its tail lazily swaying below the branch. But there's nothing like taking a walk on the savannah. At certain lodges, including andBeyond's Ngala Safari Lodge in South Africa's famed Kruger National Park, you can actually stroll among the wildlife. Out on the grassland, everything slows down—until it speeds up. Follow specially trained trackers (armed with rifles, for safety) past giraffes and wildebeest and comical little warthogs, listening closely for the warning calls of other animals, which can alert you to the presence of a predator, including big cats. If you get lucky, you can find an elephant—or a lion. The first rule? Never run.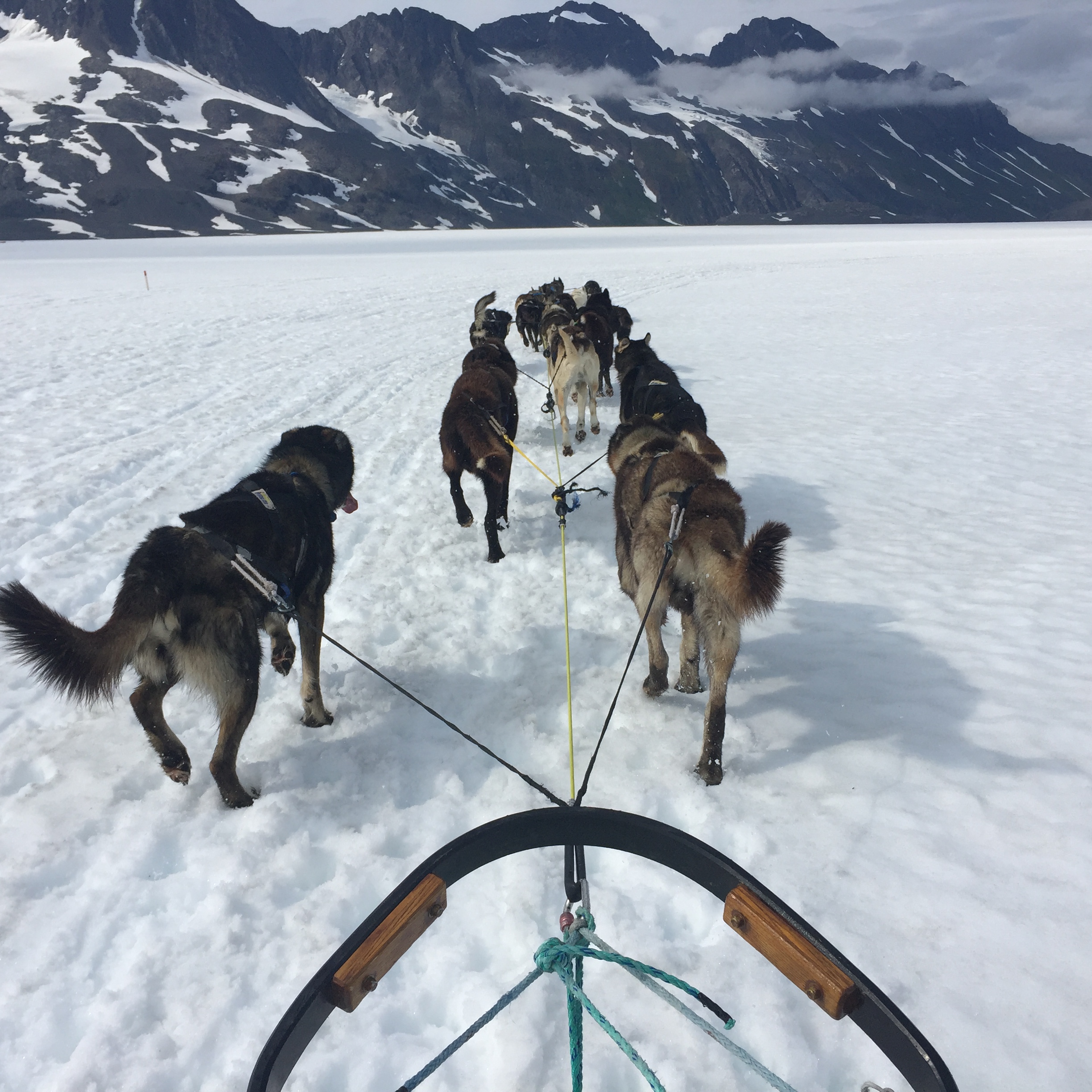 Dogsledding on a Glacier
Less than an hour outside Alaska's largest city sits a winter wonderland—even in the summer. Based near the Knik River Lodge, you'll board a helicopter that quickly lifts you out of a dense boreal forest, swooping up to the soaring majesty of the Chugach Mountains, a land of white and blue, passing over vibrant glacial ponds and rivers and, if you're lucky, maybe a couple of grizzly bears. And within minutes, you'll land on Colony Glacier, in the land of dogs. Stationed on the snow throughout the summer, some 40 huskies, some of them veterans of the famed Iditarod, wait to swoop you across the snow. Standing on a sled behind eight of the friendly dogs, you become a musher—skimming along and holding the reins while little paws kick up a flurry of flakes before you, the sky endless above, the city, and life's cares, seemingly very far away.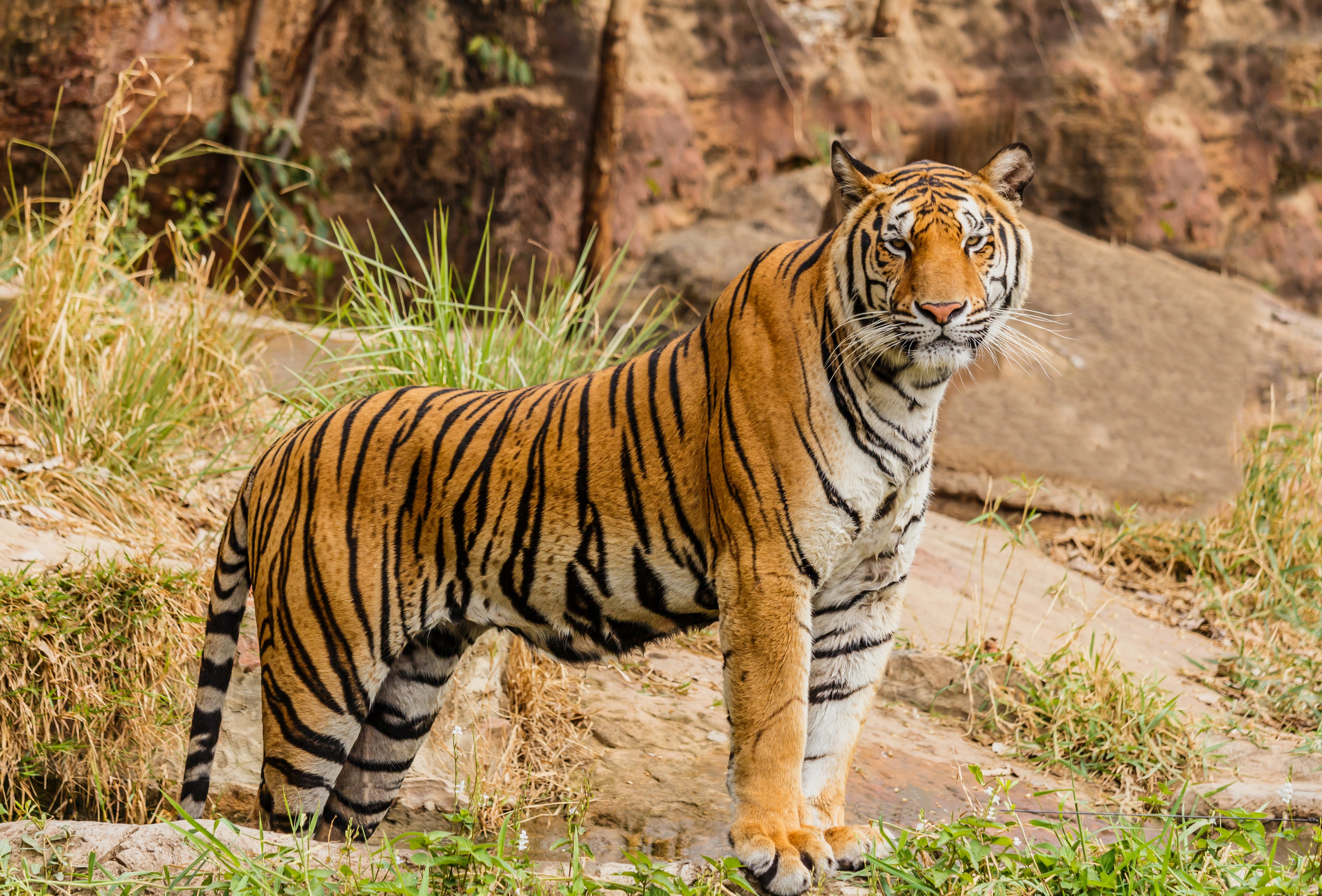 The Land of Tigers
Seeing a tiger in the wild is a rare and thrilling experience—experts estimate that there may be as few as 3,500 left in the wild. Proud and strong, these big cats patrol their territory, heads back, light on their feet despite their massive size, and their roar—deep, guttural—will send chills down your back. And your best chance to spot one? Bandhavgarh National Park, in central India, which has one of the largest concentrations of these big cats in the world. Stay in a private villa, roll out in a Jeep while the sun rises, and trace paths into the forest, looking—and listening—for the Royal Bengals that make this their home.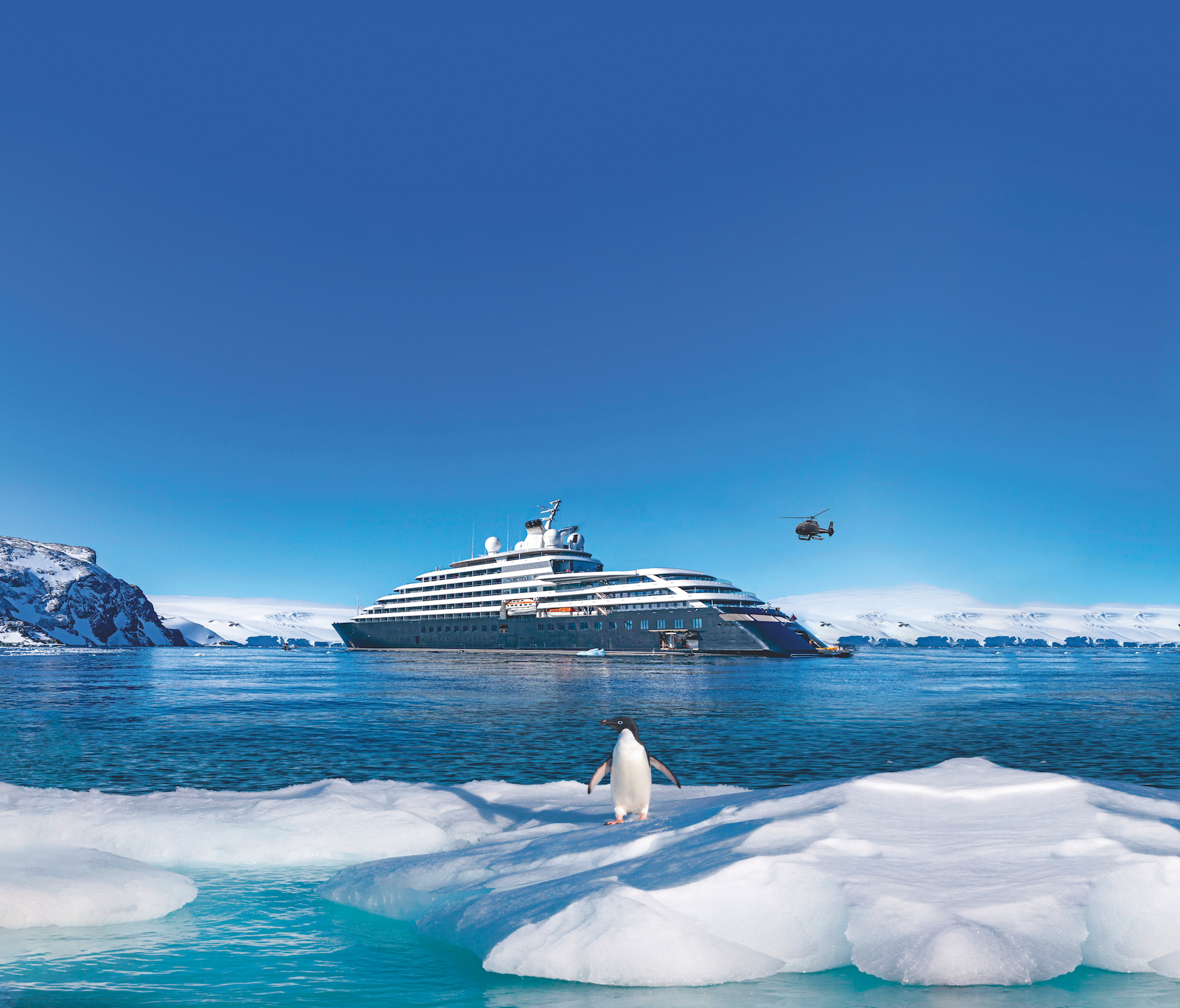 Deep Dives in Antarctica
A trip to Antarctica, the world's darkest, coldest, driest, windiest continent and home to millions of penguins and seals and birds, and nobody else, is a thrill in itself. With no hotels, or towns (just research stations), almost all tourist trips are taken on board a ship—and the Scenic Eclipse, a handsome and luxurious sailing yacht launched last year, sails there in style. Daily excursions include Zodiac cruises, helicopter trips—and submarine dives. A first in Antarctica, as many as six guests climb into the Scenic Neptune, in seats surrounded by glass, and descend as far as 600 feet, into waters likely unexplored by anyone else. You'll see weird and wonderful things, including creepy sea spiders and translucent "ice fish," and maybe one of the 16,000 species down there that don't yet have a name.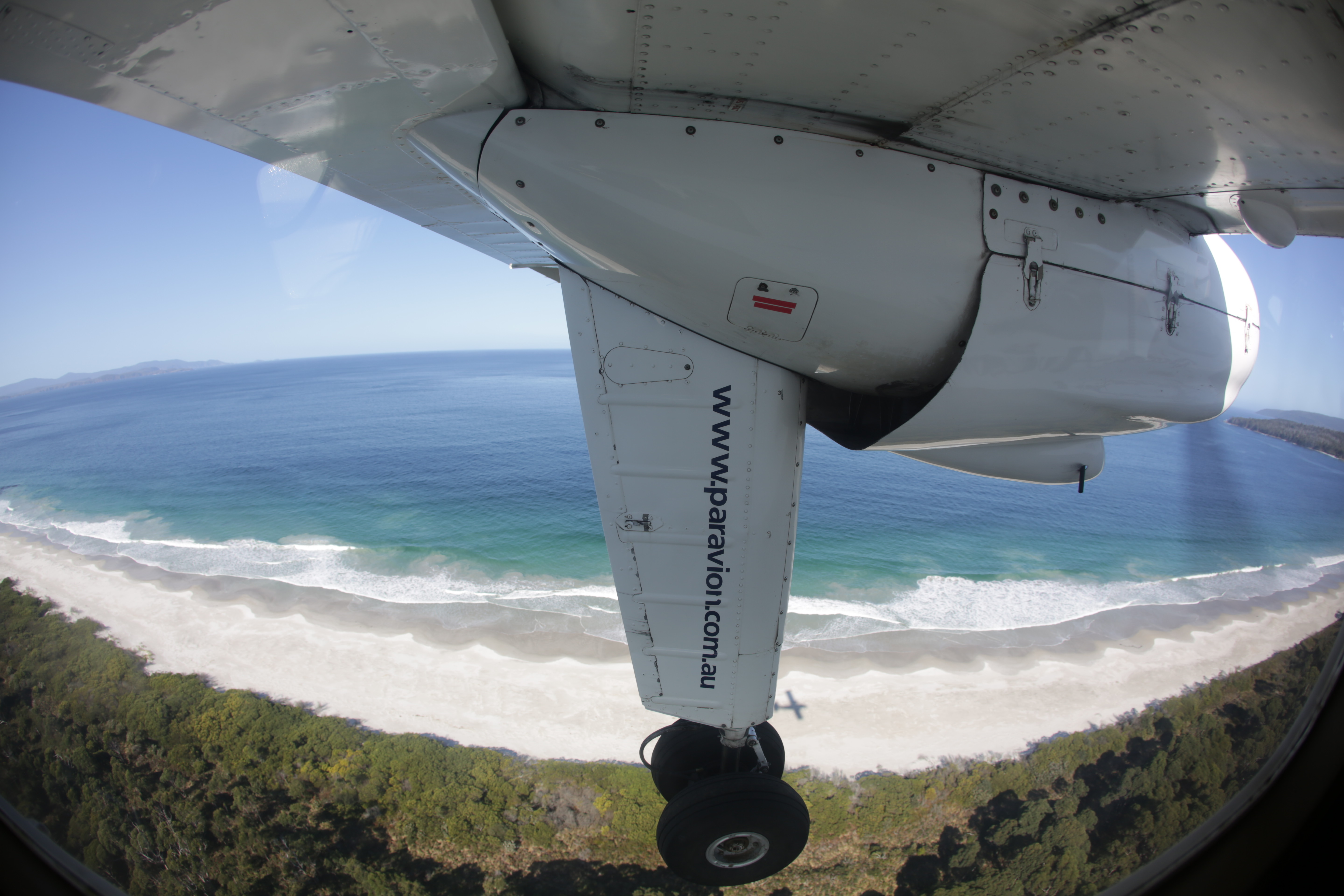 Flying to the Edge of Oz
An island sitting off the southern shores of Australia, Tasmania is known for its beauty and remoteness, home to rare and (literally) cartoonish wildlife (see: the Tasmanian devil). But even here, you can go further. Boarding a 10-seat Britten-Norman Islander plane in the capital, Hobart, fly with a company called Par Avion over honey-colored sea cliffs and beaches that stretch to the horizon, the deep blue of the Southern Ocean unfolding below, the pilot tipping his wings to hikers tracing the South Coast Track. Keep your eyes peeled for the Tasmanian tiger—though extinct for decades, some locals suspect a few may still be out there, hiding. Then land on a dirt airstrip in Melaleuca-Southwest National Park and the Tasmanian Wilderness World Heritage Area, board a small boat, and roll out onto Bathurst Harbour, watching for dolphins and sea eagles, and holding out your cup to drink as you cruise past pure waterfalls.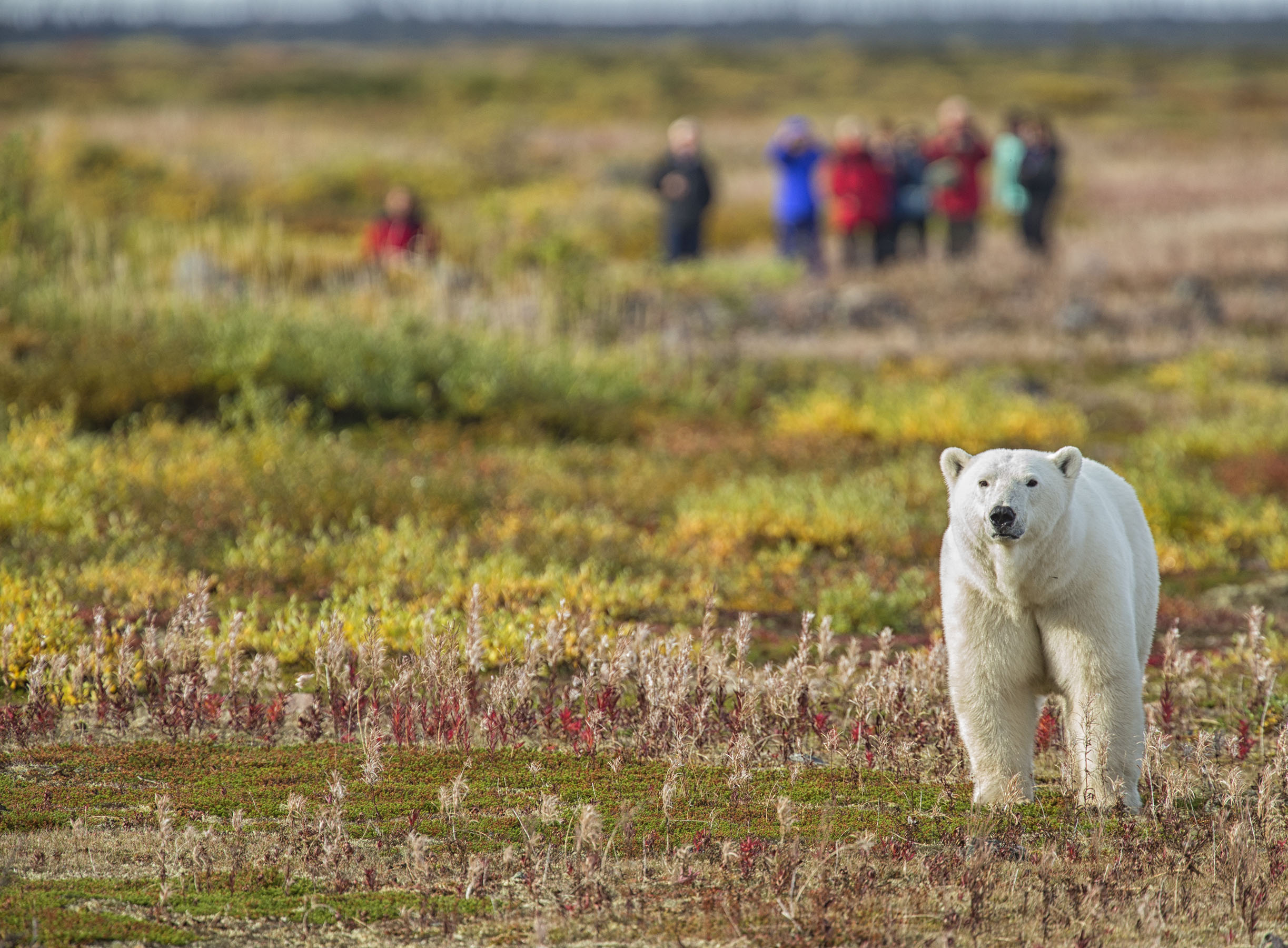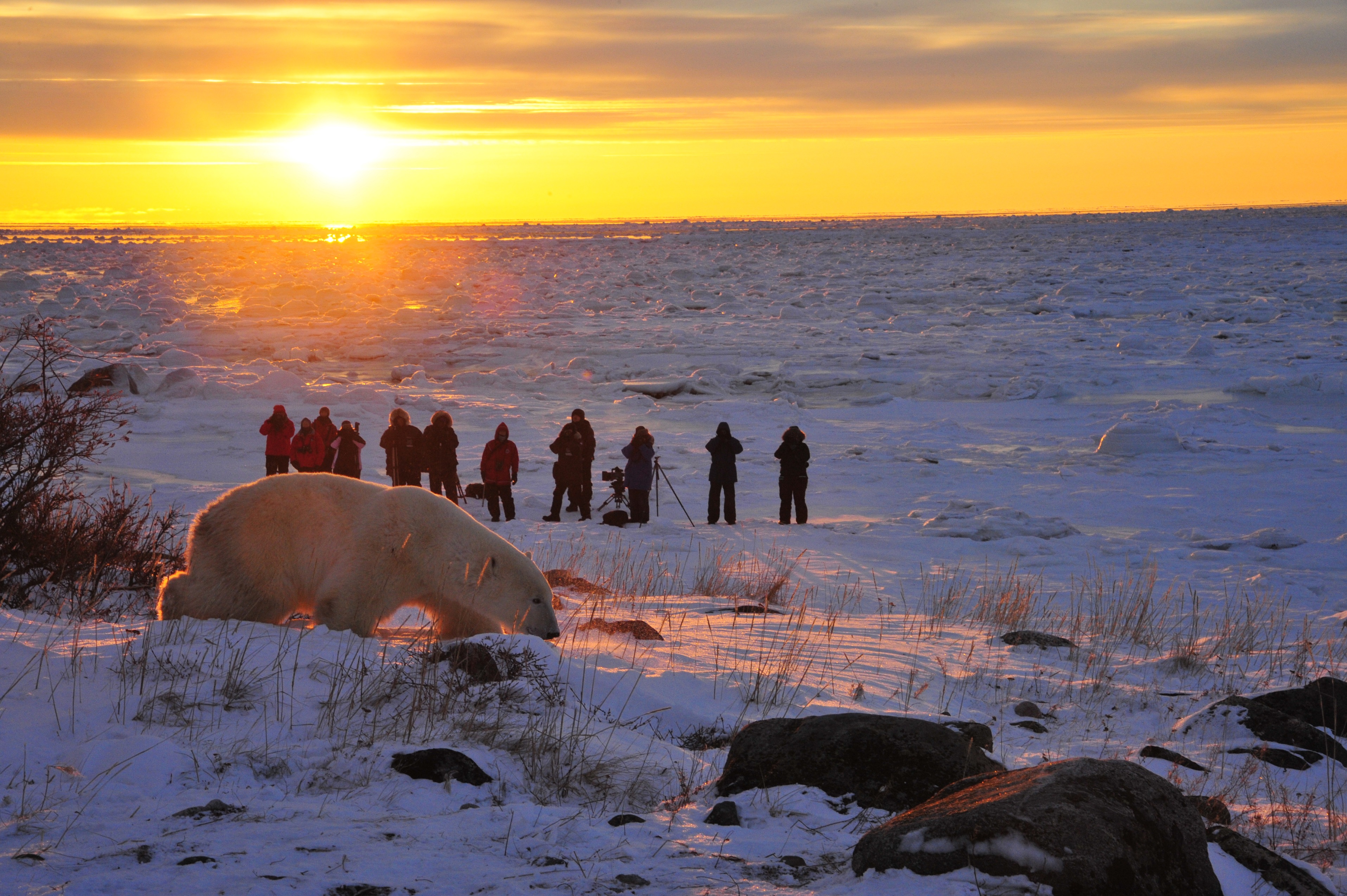 Sleep Among Wild Polar Bears
Set on the frigid shores of Hudson Bay, the subarctic town of Churchill sits directly on the migration route for the largest land-based predator on earth—and is known as the "polar bear capital of the world." Especially in the late summer, autumn, and early winter, you can spot these beasts in various ways—on short hikes (with a certified guide), or while zipping out on the Churchill River on a Zodiac, or by riding in a big "tundra buggy." But perhaps the best, and closest you'll get, is by boarding a short flight on a Twin Otter to Seal River Heritage Lodge, run by a company called Churchill Wild, and staying a couple of nights. Just beyond the fence, wild bears regularly wander by, meaning you can watch them saunter onto the ice outside while eating breakfast, or rush out for very close photos when the curious creatures approach the lodge. And you can go beyond the wire, too—well-trained guides take guests for walks, where you can encounter the bears, sometimes just a few dozen feet away, with no filter, a heart-stopping and unforgettable experience. 
Toronto-based writer Tim Johnson is always traveling, in search of the next great story. Having visited 140 countries across all seven continents, he's tracked lions on foot in Botswana, dug for dinosaur bones in Mongolia, and walked among a half-million penguins on South Georgia Island. He contributes to some of North America's largest publications, including CNN Travel, Bloomberg, and The Globe and Mail.