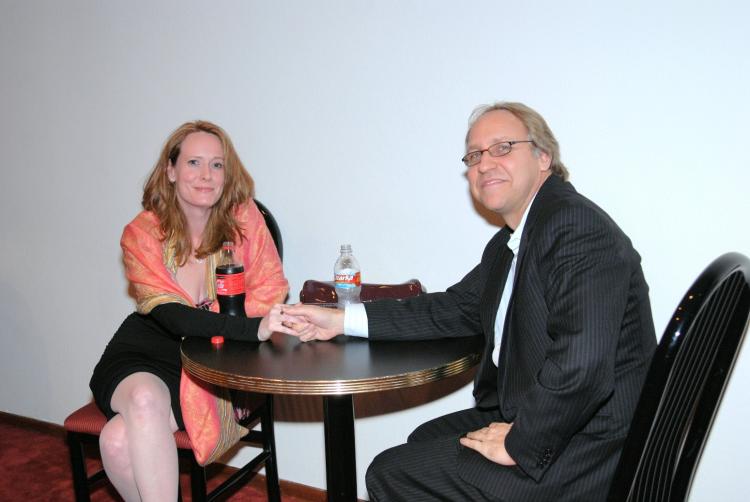 HOUSTON—The Divine Performing Arts continued to impress the Houston audience with its second performance Tuesday night at the Jones Hall.
Mr. Nabier, a musician, thought the performers were very skilled, and the dancers made the aerial techniques such as back flips seem very easy.
"I thought it was awesome," he said. "I loved the dance, the colors, the music."
Being a classical and rock guitarist, Mr. Nabier picked up that the music's a lot different from what he was used to and "it's also very playful and it goes with the dance."
His girlfriend Ms. Playgon, who works in an oil-related industry, shared her thoughts on the show as well: "It was great, beautiful," she said.
Mr. Nabier had used the internet to preview the show and said the costume color "was one of the strong points."
For more information please visit DivinePerformingArts.org