New York City is rightly famous for its iconic museums. But there are far more, lesser-known museums to be visited and enjoyed, spread across all five boroughs and catering to all sorts of interests—including locks, math, skyscrapers, and historical figures such as Alexander Hamilton and Theodore Roosevelt.
In her new book "111 Museums in New York That You Must Not Miss" (Emons Publishers, $19.90), journalist Wendy Lubovich set out to visit more than 100 museums over the course of one year. Lubovich, who holds a Fine and Decorative Arts degree from Christie's Education in London and gives customized museum tours, is truly a museum concierge who distills the delightful and the fascinating.
For her book, she started by making a list of all the museums she knew about and then talking to many people. "One discovery led to the next," she said.
One of the most unique features she encountered was at Brooklyn's Living Torah Museum, which encourages visitors to touch the objects: "You can hold in your hands a paper-thin 24-carat gold crown that is 2,500 years old. Or you can touch a silver coin dating back to the time of Alexander the Great. All of the pieces in the collection are described in the Torah or Bible. It's history that's hands-on."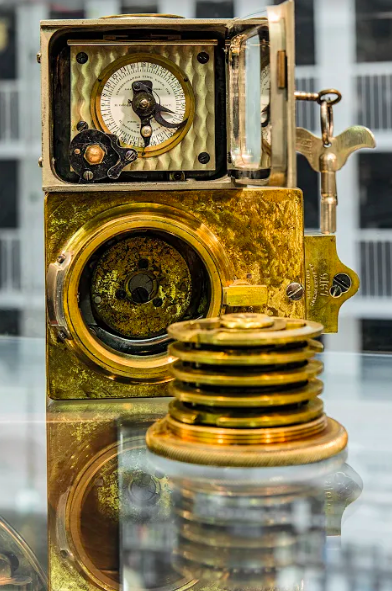 For an immersive experience, head to the Tenement Museum on the Lower East Side. "Visitors can actually go inside these multiple-family tenement buildings, which were the first American homes for thousands of immigrants. With peeling paint and uneven floors, the buildings are kept raw so visitors can see the impact of countless families on these cramped living spaces over time," Lubovich said.
During her research trips, Lubovich would sometimes squeeze in two or three museums in the same area. So how does the average museum visitor deal with museum fatigue?
Lubovich recommends seeing fewer works and spending more time with each one.
She said, "Find a painting you are drawn to and slow down, really take the time to look at it. The more you look, the more you see. Suddenly you notice the brush strokes, little details of the composition, the variation in colors. If you put the time in, a work of art will reward you. After you've left the museum, the painting will stay with you. Weeks and months later, you may recall something about the work that connects with your own life. That's the power of art."
And don't forget about one of the best parts of visiting a museum: the fellow museum-goers around you. 
"Young and old, locals and travelers—the mix is inspiring. You'll often overhear snippets of conversations that make you think about an object in a new way," she said. "It's a collective moment in time, getting lost in artworks, objects, and ideas. Because in the end, museums connect us to the bigger world around us."
Lubovich and Ed Lefkowicz, the book's photographer, will have a discussion and book signing at Rizzoli Bookstore in Manhattan (1133 Broadway at 26th St.) on Feb 26, 6 p.m.–7:30 p.m.
In addition, for families, here are a few tips from Lubovich:
Hidden Gems for Rainy Family Days
A museum is the perfect place to go on a rainy day. Some family-friendly museums in New York City might be:
Spyscape, where you get to test your abilities to be a spy. There is a lie detector booth, where you can tell if you are a good liar—or if you are able to spot the liar. And there are special areas that test your ability to crack codes and dodge lasers.
In lower Manhattan, explore the old-school way of printing at Bowne & Co., Stationers—the city's oldest operating business under the same name, dating back to 1775. You can watch as a 19th-century letterpress is put into play—and visitors can help turn the handle. Voilà, the finished print is there for you to feel, a tangible link to history, right in your hands.
Finally, math can be fun at the National Museum of Mathematics. It's a sort of tricked-out playground where you can learn about numbers and equations, one activity at a time. Hop onto the electronic floor of the "Math Square" and colorful paths light up from one person to the next. There's a tricycle with square wheels, along with 30 aesthetically designed mini-exhibitions to encourage discovery. Math is cool here!
—Wendy Lubovich