Many rescued dogs have been through a lot by the time they get to the shelter. Grooming can end up making the difference between being adopted and being overlooked, and some transformations must be seen to be believed.
Pet supply brand Wahl and Greater Good Charities joined forces for their ninth annual "Dirty Dogs Contest" in October to showcase some overlooked adoptable dogs across the nation. Participating shelters were given grooming supplies in return for "before and after" photos of their most dramatic transformations.
The contest has helped transform 130,000 dogs since 2012, according to a press release.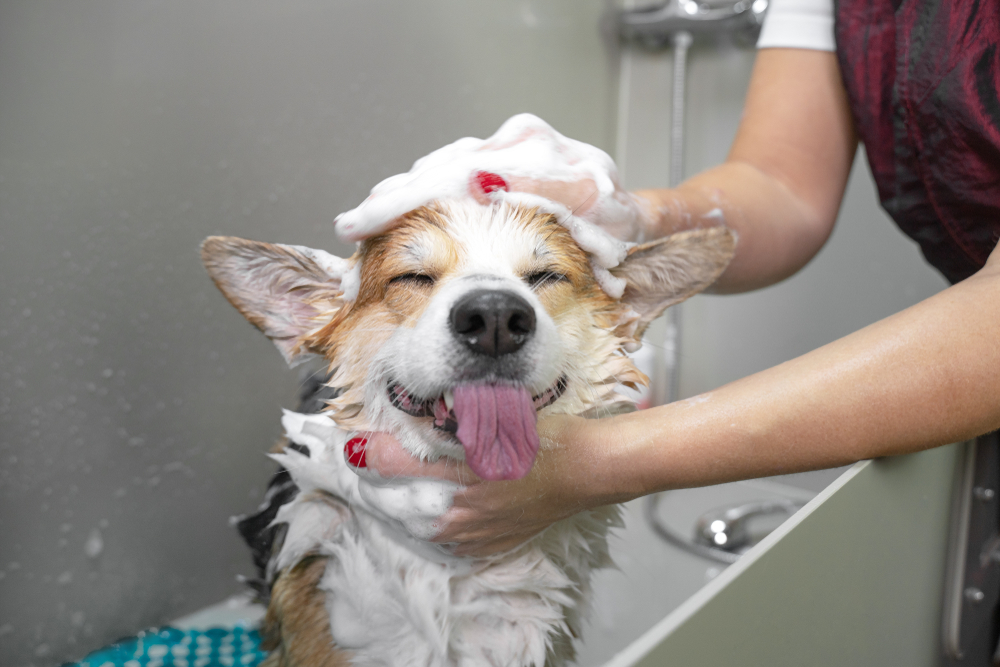 Ten of the best makeovers were shortlisted for a public vote to determine a winner and two runners-up, with $5,000, $3,000, and $2,000 prize grants for the top pups' organization, and the voting closed on Nov. 3.
"If shelter dogs could talk they'd have amazing stories to tell," Animal advocate Lee Asher, who has rescued 11 dogs and publicly backed the contest, said. "[U]nfortunately, they can't," he added, "so I'm happy to lend my voice, and help shed some light on the importance of grooming when it comes to adoption."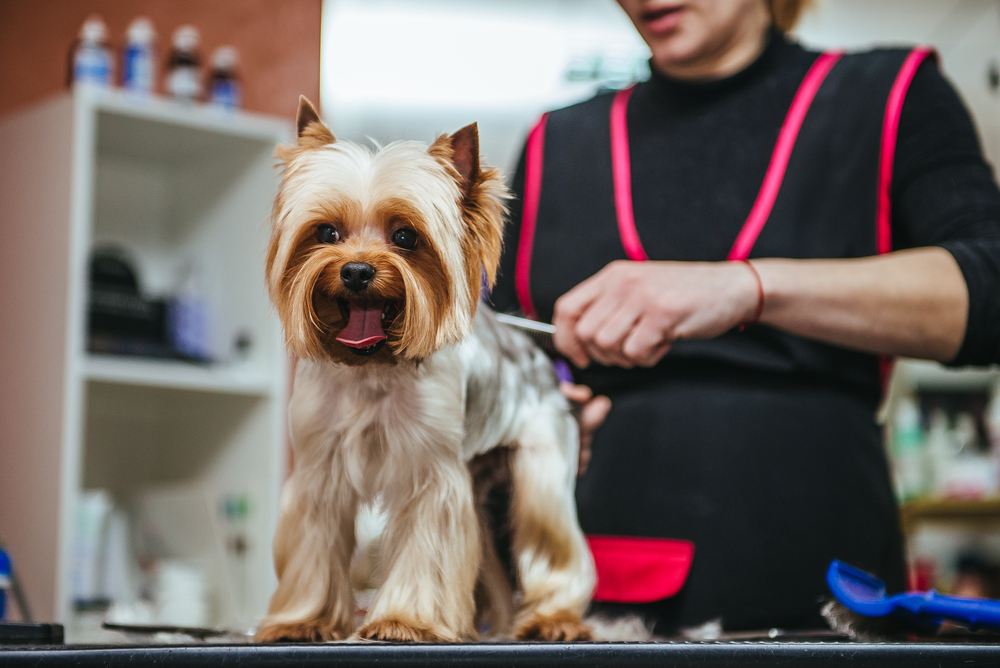 Not only can grooming improve a dog's physical health by removing matted fur, burrs, and even compacted feces, it improves their appearance and their zest for life.
"Sometimes, that's all it takes to capture the heart of their new human," said Asher.
This year's Dirty Dogs Contest's Top 10 included the following:
1. Winston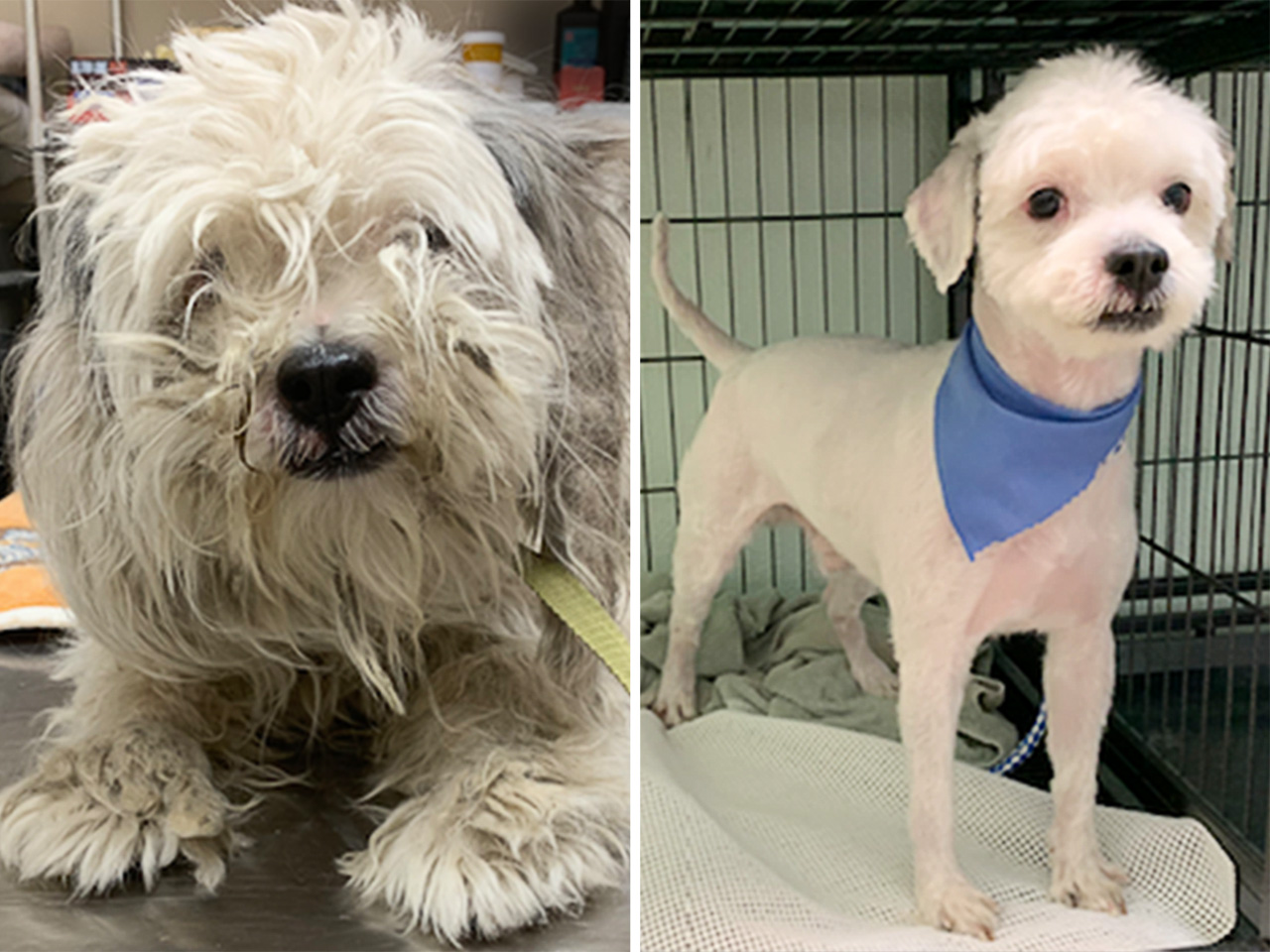 Winston, from Tempe, Arizona, was repeatedly kicked out of his original home before being picked up by a good Samaritan. After being groomed and given adequate vet care, he eventually found the perfect match in his foster family.
2. Chloe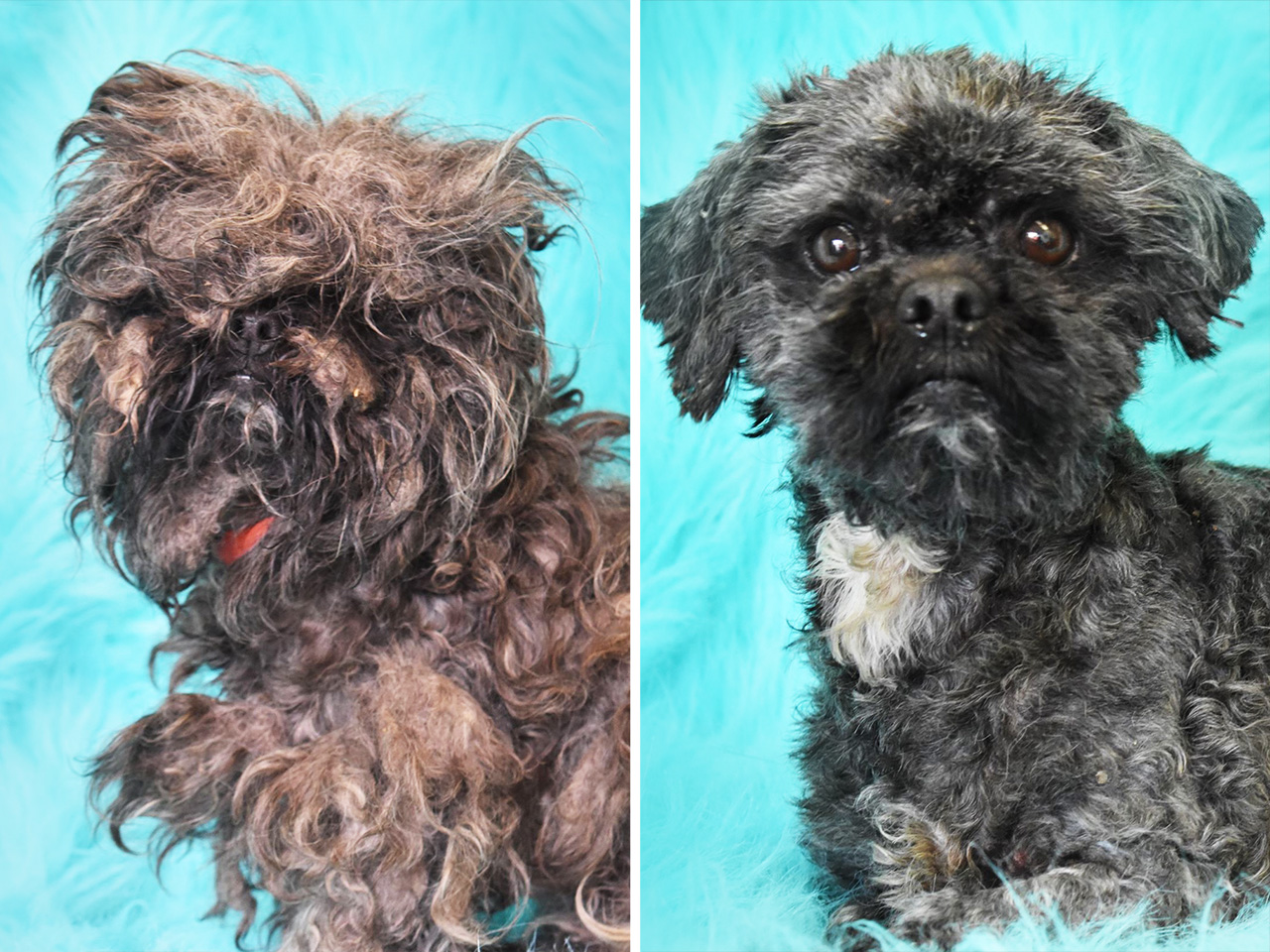 Chloe, from Eureka, California, was almost blinded by wads of matted fur and was rescued from a high-kill shelter. After her makeover, Chloe was snapped up by a new family.
3. Patterson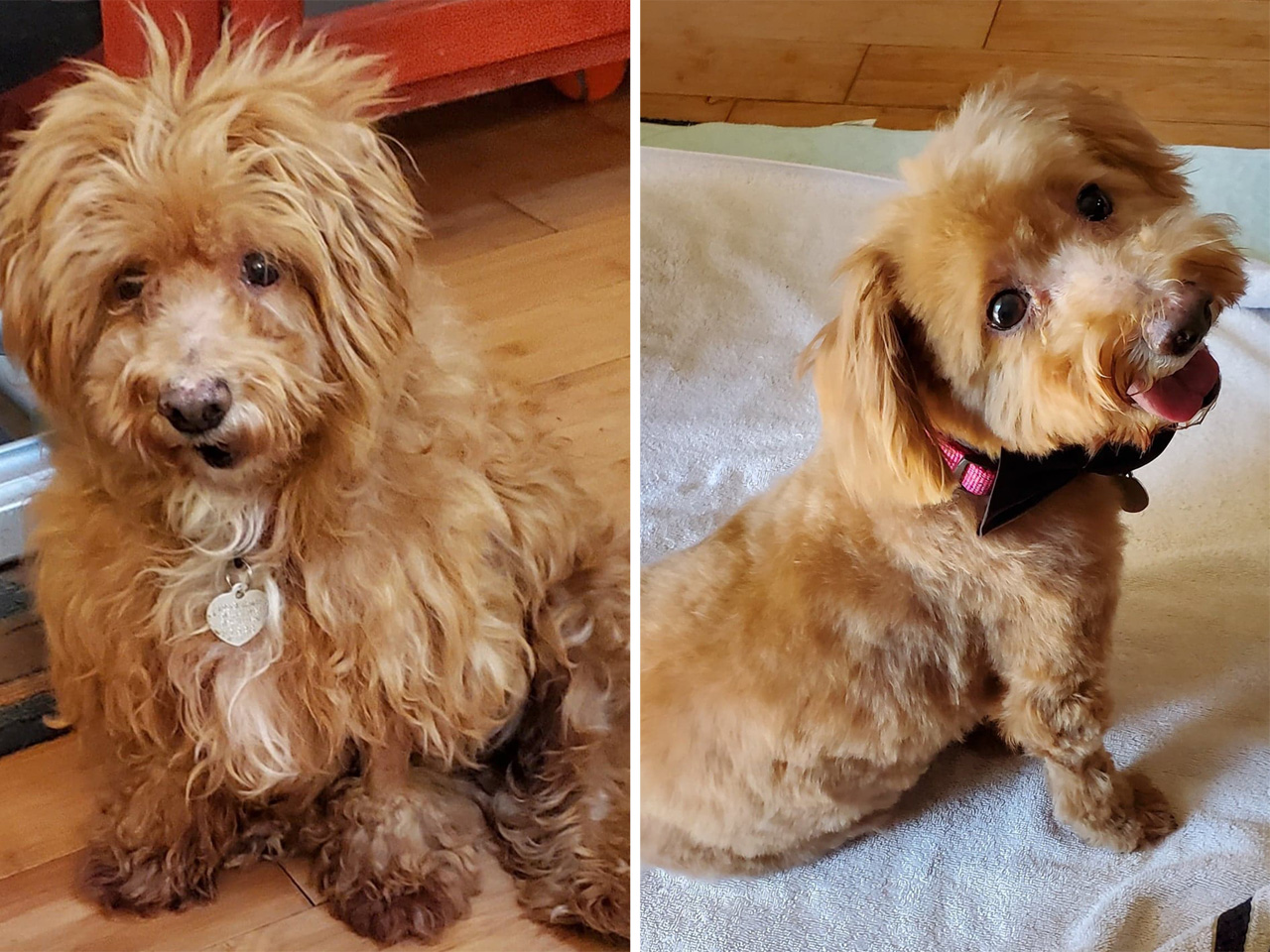 Patterson is from Austin, Texas. He was rescued with a broken jaw but made an amazing recovery with the proper love and care.
4. Buddy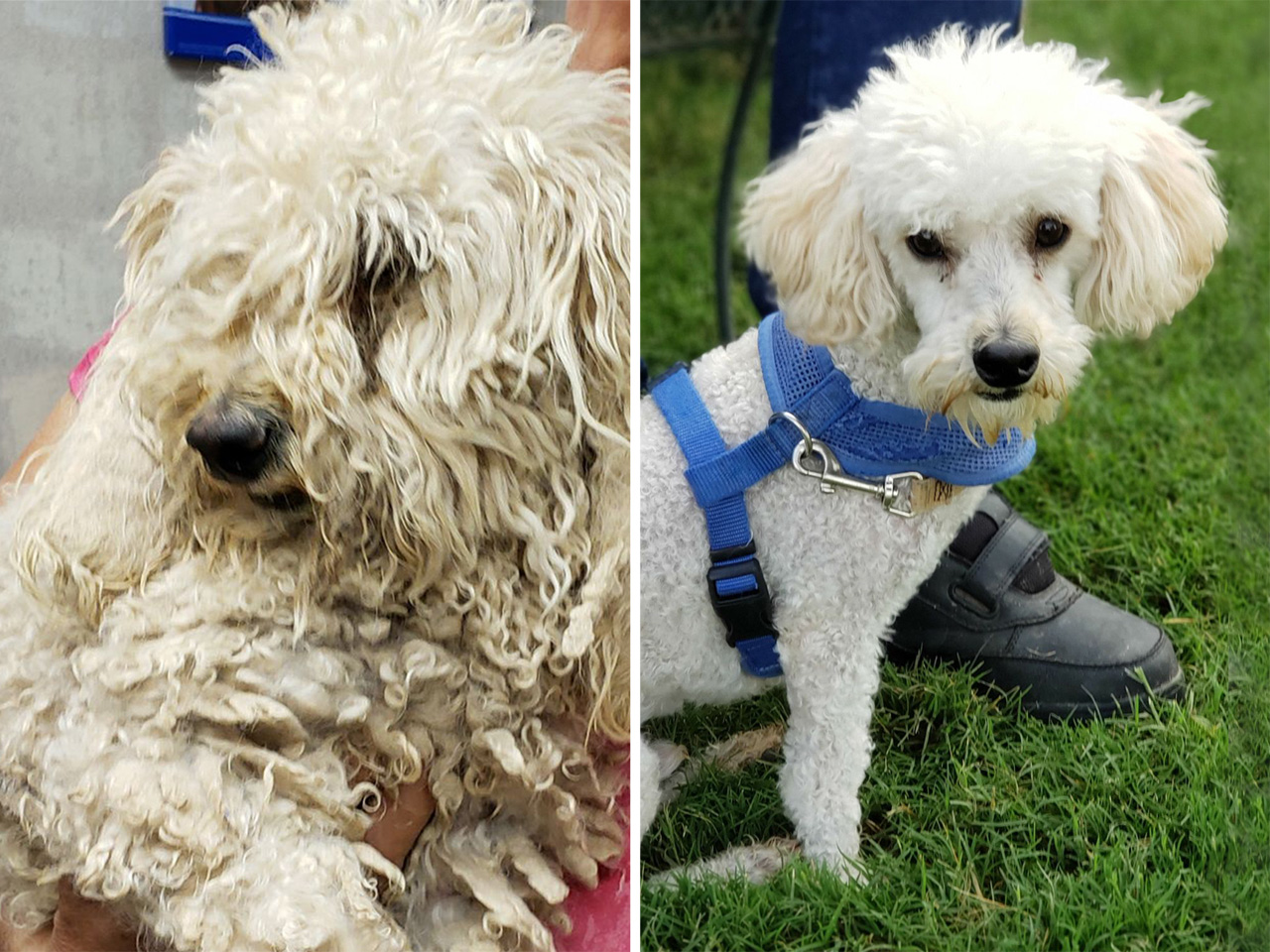 Buddy, from Alamogordo, New Mexico, was relinquished by a family who couldn't give him the life he deserved. Buddy found his new best friend in his elderly adoptive owner.
5. Toko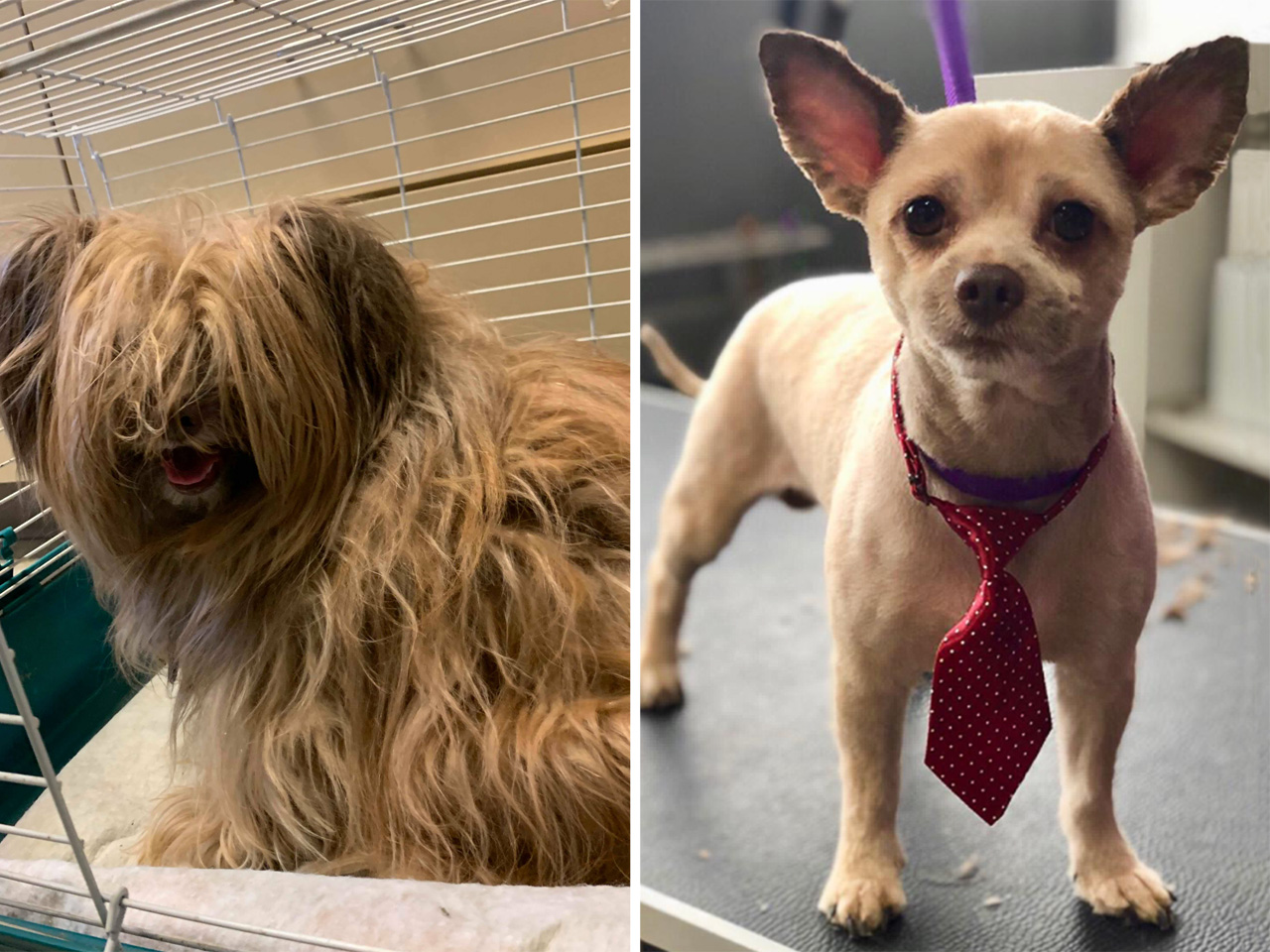 Toko, from Pullman, Washington, was rescued from a rabbit cage with matted fur and red-raw skin from years of neglect. With a lot of TLC, Toko went from fearful to joyful and was adopted by one of his groomers.
6. Barbie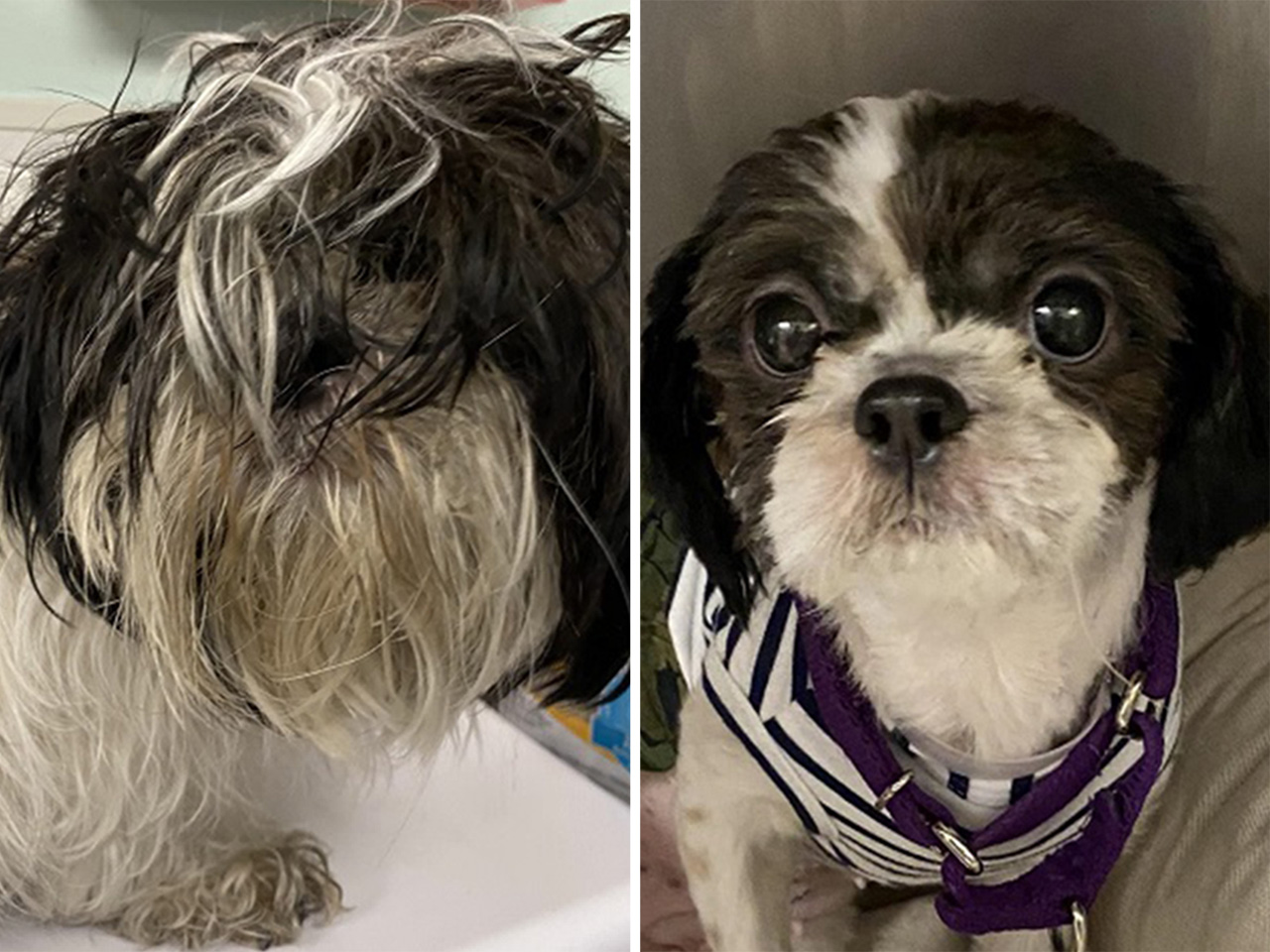 Barbie, from Allentown, Pennsylvania, was once a matted, dirty stray. But after a radical transformation, this sweet pup was adopted alongside her sidekick, Ken.
7. Truman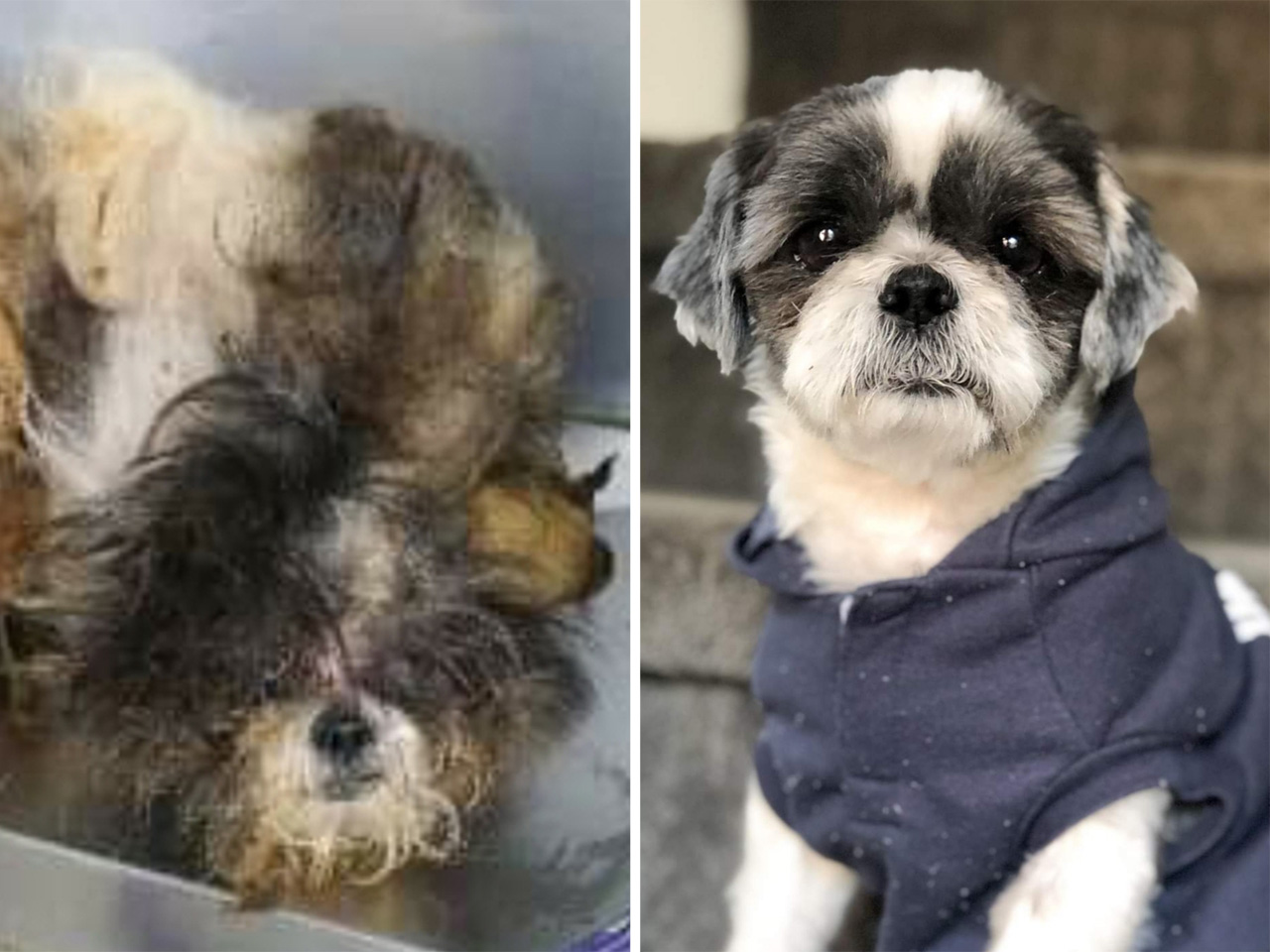 Truman, from Marrero, Louisiana, was lifted from a criminal-abuse case. After groomers removed 5 pounds (approx. 2 kg) of fur, Truman regained the use of his legs and learned to play again.
8. Stein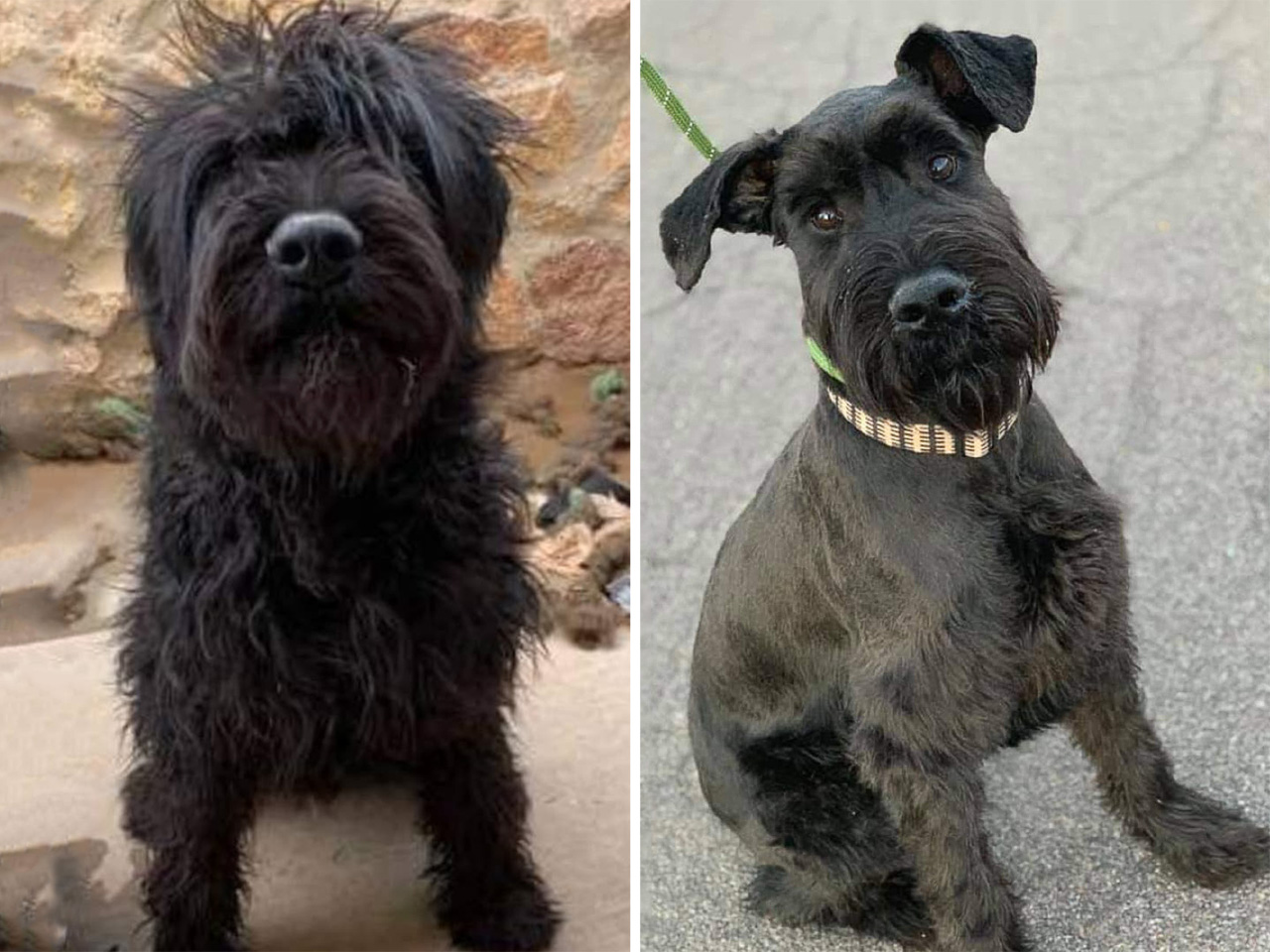 Stein, from Tucson, Arizona, was bought from a breeder and swiftly forgotten by his original family. After learning what love and care felt like, this handsome pup came out of his shell.
9. Scruffy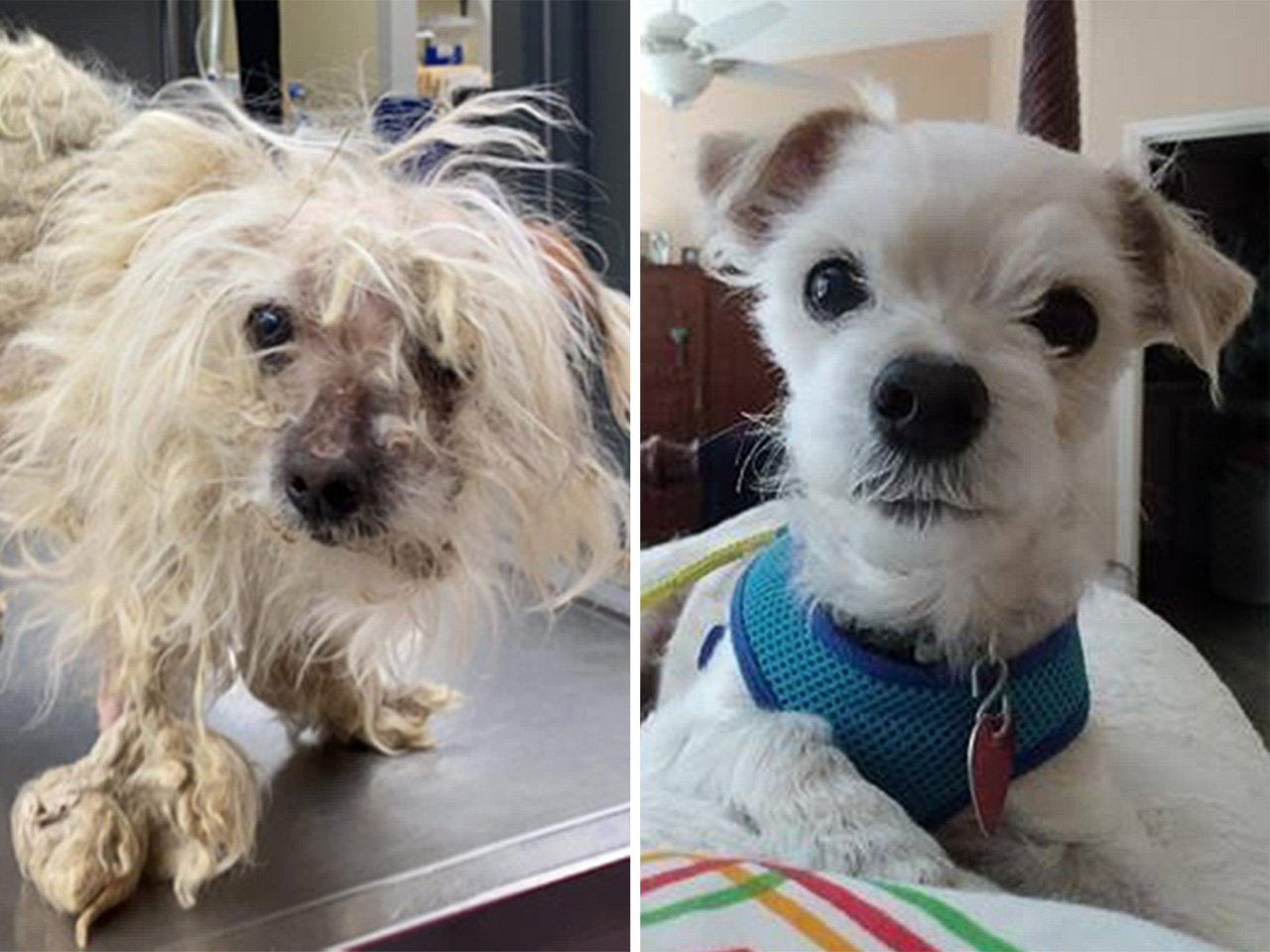 Scruffy, from Ceres, Virginia, was so neglected that groomers found harness, sticks, and other debris beneath his mounds of overgrown fur. Today, he's unrecognizable.
10. Florence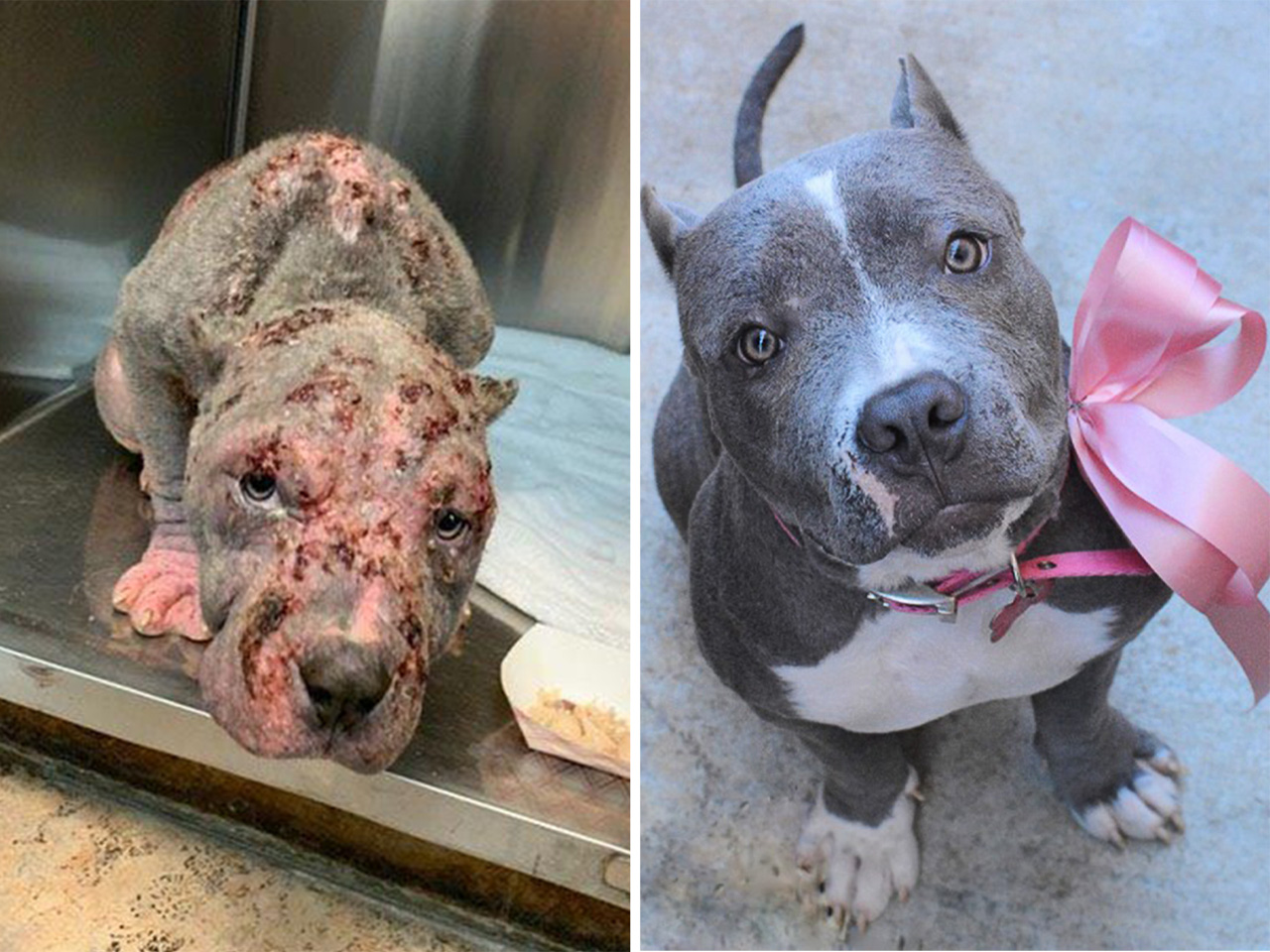 Finally, Florence, from Lake Forest, California, was lifted from an under-equipped rural shelter with painful mange. As her gray fur grew back in, her personality flourished too.
According to a Facebook post by Wahl Pets, the three winners of the Dirty Dogs 2020 contest were Scruffy, who won a $5,000 grant for Lost Fantasy Rescue; Florence, who won a $2,000 grant for The Little Red Dog, Inc; and Patterson, who won $1,000 for Cocker Spaniel Rescue of Austin. The animal shelters or rescue groups associated with these dogs will use the cash grants to further support their ongoing efforts to help animals in need.
We would love to hear your stories! You can share them with us at emg.inspired@epochtimes.nyc