Deputy Mayor Says Shen Yun Performance is 'Awesome'
January 11, 2010 12:17 pm Last Updated: January 12, 2010 1:54 am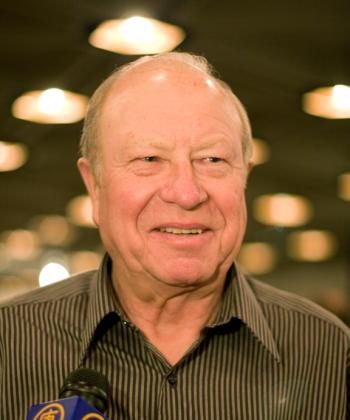 OTTAWA, Canada—Shen Yun Performing Arts closed out its third and final sold-out performance in Ottawa on Monday night at the National Arts Centre just a short walk from the Parliament Buildings.
Frank Noccey, Deputy Mayor of Cardinal Township, was beaming with praise during the intermission.
"So far, just awesome. Awesome," said Noccey who was in attendance with his wife Marion. They had travelled approximately 80 km to come to the show after having their interest tweaked several weeks ago when they bought their tickets at the Eastern Ontario Showcase at Lansdowne Park in Ottawa.
"I didn't know what to expect. Everything is new to me. It's very interesting," said Noccey, a veteran of municipal politics.
The Shen Yun performances feature classical Chinese dance and musical soloists. The performances feature ethnic dances from different regions of China, re-enactments of famous legends, and dramas depicting realities in modern day China as they relate to the situation of Falun Gong practitioners.
The coordination and training of the dancers was not lost on the Nocceys. "They're all outstanding, just something else. Phenomenal costumes!"

The colourful costumes are complemented by the digital background displaying beautiful scenes of the different Chinese geographies.
"Well disciplined" is how Mrs. Noccey described the performers. Her comments also related to the culture of China that comes through in the show.
Mrs. Noccey added, "It will broaden our knowledge of the culture of China."
"They're so light on their feet!"
Shen Yun Performing Arts continues their world tour in Montreal next. For more information visit, www.ShenYunPerformingArts.org.