The relationship between an elephant and their caregiver can make the difference between surviving and thriving.
Babu Lal of Wildlife SOS Elephant Conservation & Care Center in Mathura, a city of northern India, has amassed 11 years' experience working with elephants. He knows firsthand what it takes to give rescued elephants the love they deserve and the care they need to thrive.
Wildlife SOS shared with The Epoch Times via email the story of Babu Lal, who hails from the small north Indian village of Haryana, Uttar Pradesh, and how he has dedicated his life to animal care.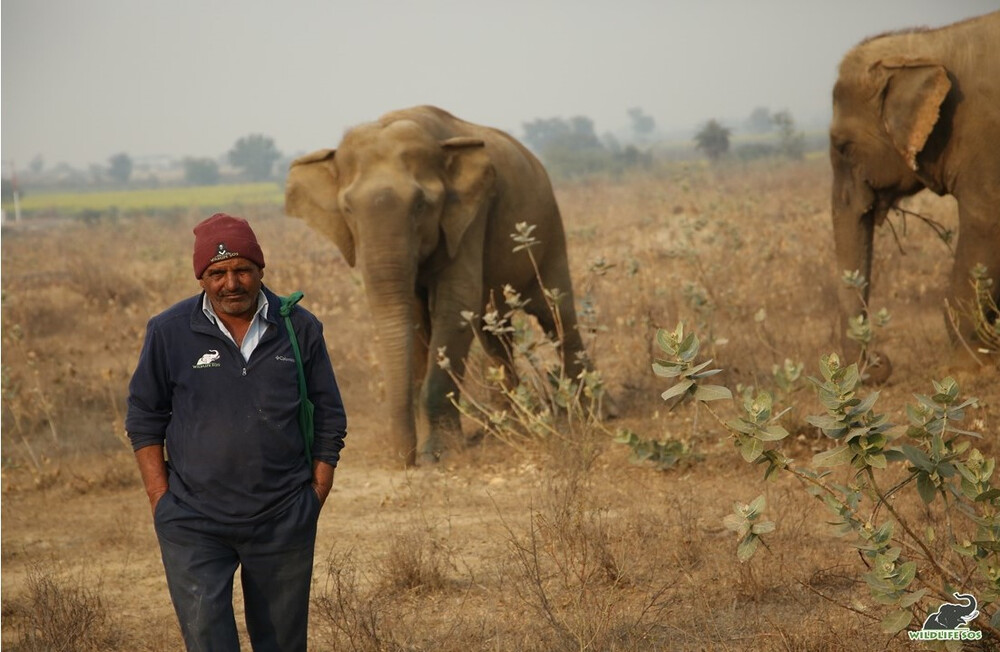 "I came to know about Wildlife SOS the day they rescued Champa, an elephant I had been taking care of," Babu Lal explained. "She was the first elephant at the Elephant Conservation and Care Center. When she was rescued, Wildlife SOS offered me a job."
Babu Lal willingly accepted the position. "I wanted to stay close to my elephant and take care of her in this new life," he explained.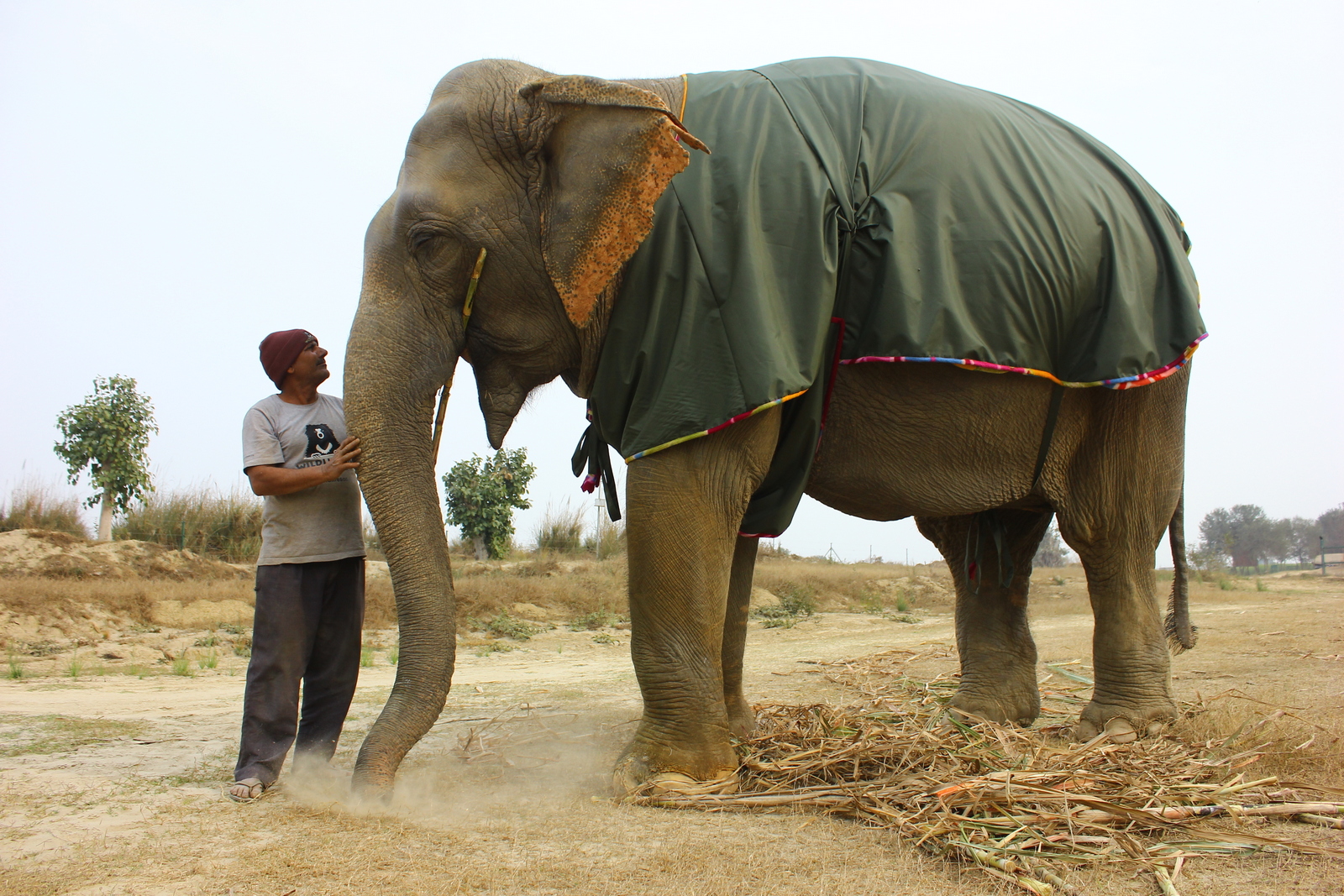 Wildlife SOS, as part of their effort to improve life for elephants in captivity across India, habitually offers each rescued elephant's former keeper the opportunity to work for them, while teaching them respect, care, and animal welfare principles to them in the process.
The Elephant Conservation & Care Center uses humane training methods based upon positive reinforcement to help elephants and their caregivers build trust in one another. Both have the chance to begin again under better conditions.
"I have completed 11 years with Wildlife SOS and have entered my 12th year now," said Babu Lal. "It has been an enriching experience … [w]hile I was employing more traditional techniques to manage elephants in my previous job, my time at Wildlife SOS has helped me gain a broader perspective."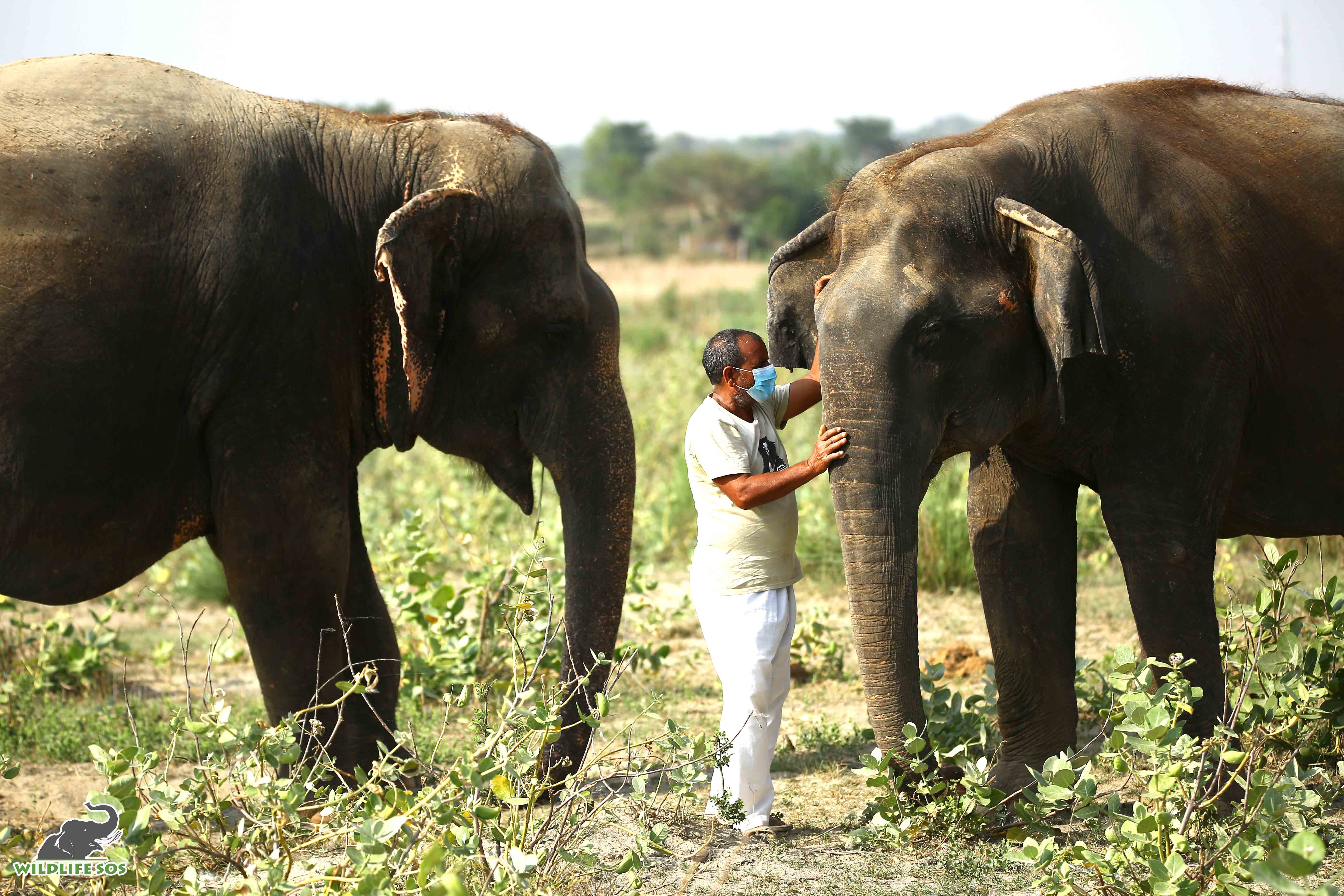 Describing a typical day in his life, Babu Lal, who currently takes care of two resident elephants, namely Asha and Suzy, explained his day begins at 4 o'clock in the morning.
"I wake up and check on Asha and Suzy, as well as [help in] cleaning their enclosures," he said. "[O]nce they come back from their walk at around 9 a.m., I give them their fodder and fruits."
Suzy, who is one of the oldest elephants in their care, having lost her teeth, enjoys watermelon smoothies and finely chopped fodder, which is easier for her to eat.
"After their meal, it is time for Asha's target training, and then bath time for both elephants," Babu Lal continued. "The veterinarians then come for Asha and Suzy's treatments and I assist them with it."
The caregiver then rests for an hour before preparing his elephants' second meal and cleaning their enclosures once again. Asha and Suzy then go for an evening walk again until 5 p.m. Finally, Babu Lal fills their feeders, and then he bids his two charges farewell for the night.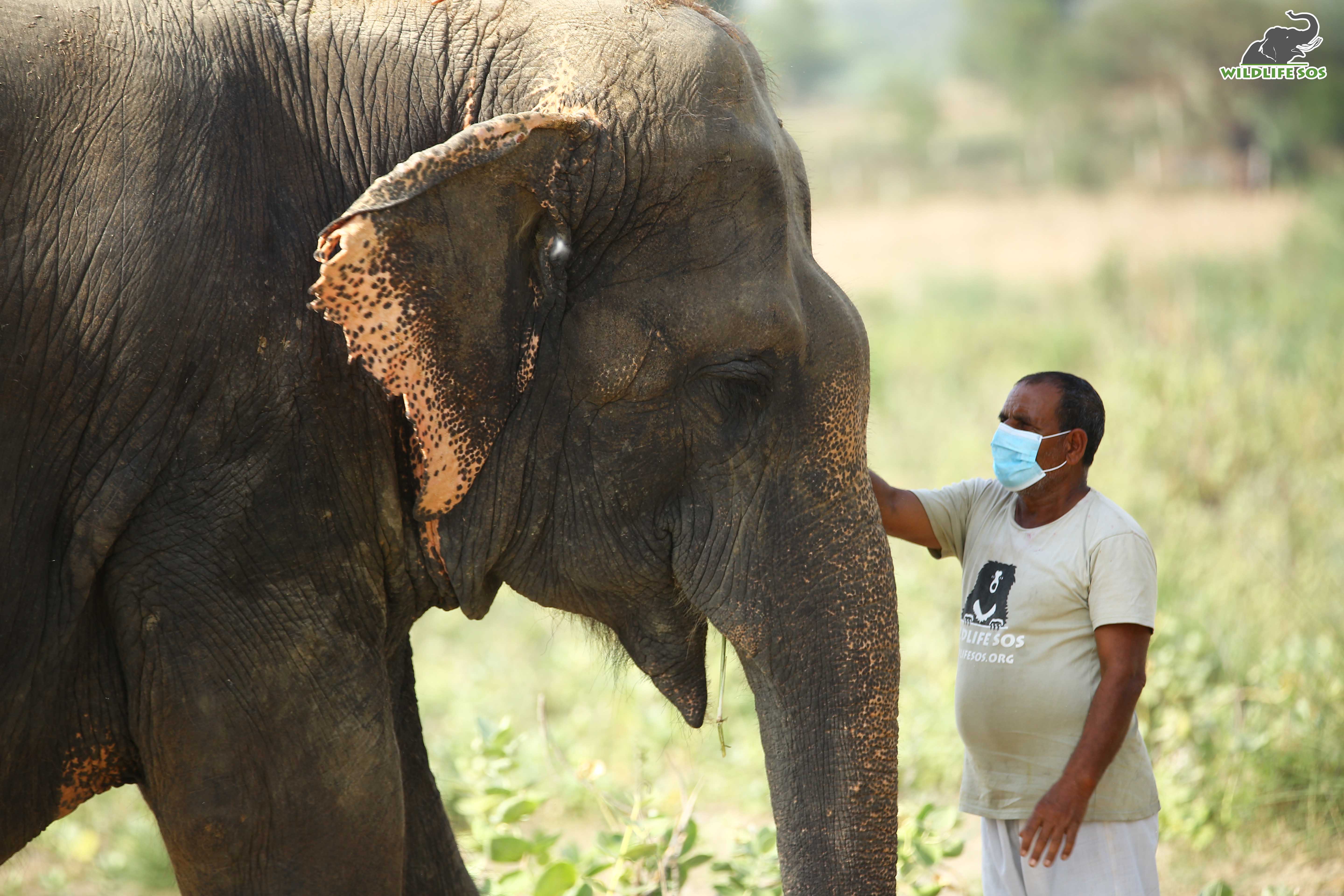 Explaining more about Asha and Suzy's behavior, Babu Lal said that both the elephants are "very gentle and calm," adding that Asha is shy and loves sleeping in the pool. "I keep hoping that she will play around, but the moment she enters the pool she will doze off," he regaled.
Suzy is completely blind and has no remaining teeth. "[W]hen I give her the finely-chopped green fodder, she will repeatedly thrash it against her feet to break it down further before eating it," her caregiver described.
Reflecting on his over-decade-long career, the dedicated man said he loves everything about his job.
He added: "[B]ut what I will always love and cherish the most is my journey in taking care of all these elephants. When I calm them down during their treatment," he said, "when they raise their trunks each time they sense that I am around, it makes me feel very loved!"
Babu Lal's dedication to his elephants and the ongoing work of Wildlife SOS would be nigh on impossible without the support of the general public; the conservation nonprofit relies entirely upon the generosity of its donors.
"I would like to thank all the people who are supporting our elephants in these difficult times and request everyone to do every little bit that they can so that our centers can survive," Babu Lal implored.
The dream of Wildlife SOS is for humans and wildlife to coexist peacefully and respectfully in their shared landscape. Babu Lal's love, dedication, and hard work helps exemplify this dream.
We would love to hear your stories! You can share them with us at emg.inspired@epochtimes.nyc