Charlotte (Charly) Keane came into the world in August 2017 with a severe hearing impediment. Luckily for Charly, her parents, based in Virginia, sought an acoustic solution for their baby girl. Before long, Charly was fitted with hearing aids and heard the world for the first time in her life.
Charly's parents filmed their daughter's first experience of hearing her mother speak, and after it was posted online, the adorable footage went viral.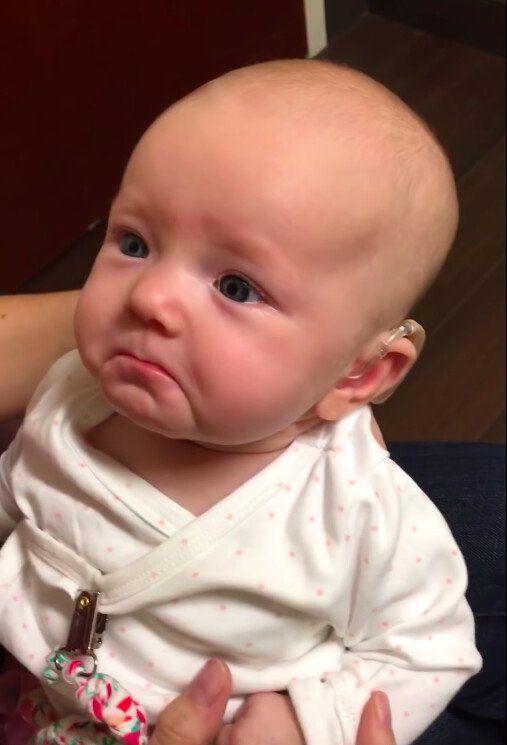 The moment that Charly first registers her mother's voice is plain to see on her baby face; tears of emotion seem to well up in her eyes. When Christy says to her daughter, "I love you," the baby girl's awe and wonder is palpable.
"We had our miracle moment that I have been praying for when Char got her hearing aids today," Christy explained, posting footage of her baby girl on her Instagram page.
"We didn't think she would hear anything," she continued, as per Bored Panda, "so this was more incredible than I can put into words."
"I could see in her eyes and her face that she was just really, really happy," Christy later explained to Oklahoma's News 4.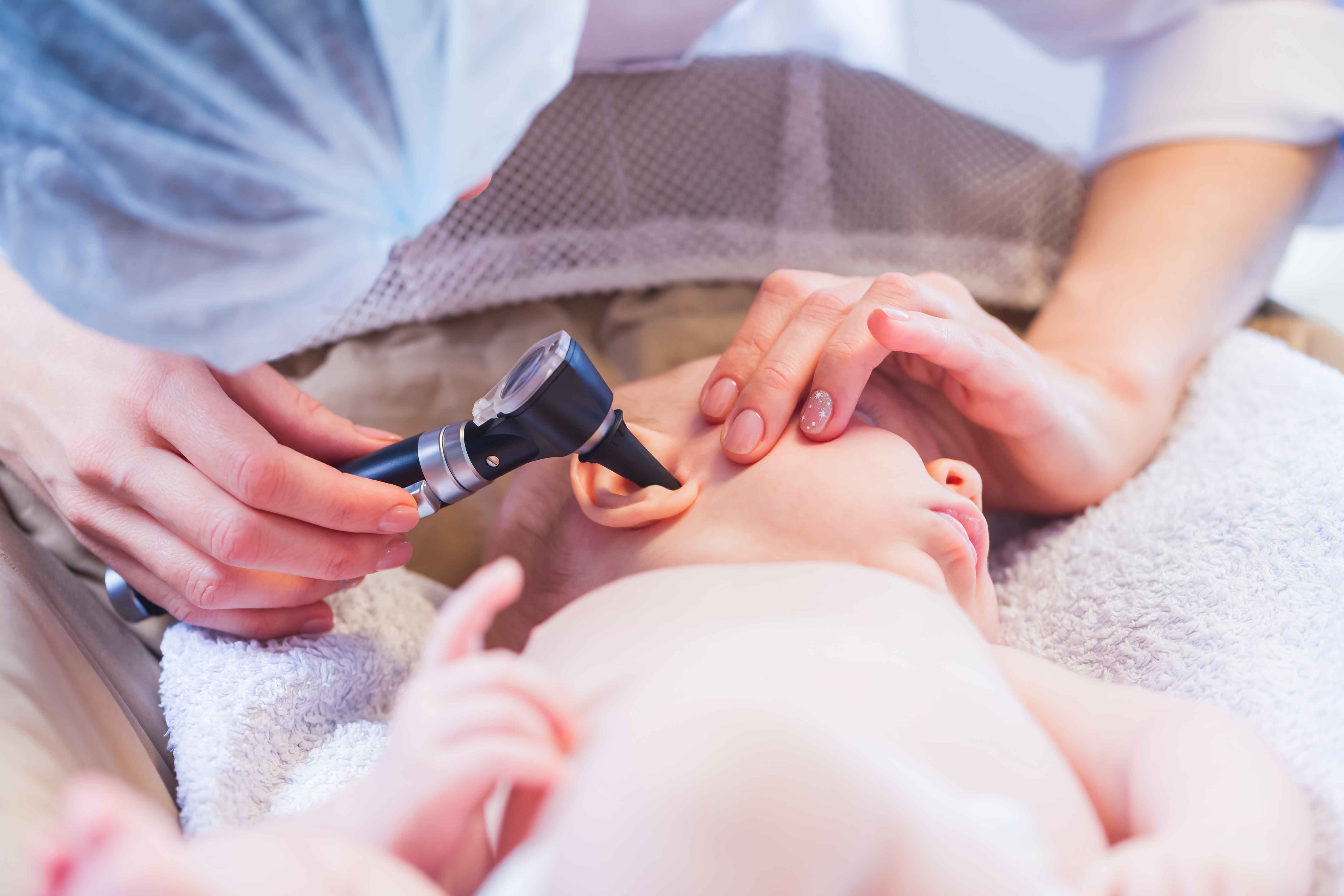 Christy, a former NICU nurse, was not alarmed when her baby failed her first hearing test, assuming that it was the result of fluid in the ears. But four days later, further test failures confirmed that Charly was, in fact, legitimately hard of hearing.
"I cried, I didn't understand, and I didn't know what life was going to look like," Christy told News 4, recalling her initial response to her daughter's diagnosis. "Even with the cochlear implants, that doesn't cure deafness," she continued. "As soon as she takes off the external device, she's deaf and [is] always going to be."
"I just want to make sure she has all the resources to feel comfortable talking and communicating with people in any situation," Christy concluded.
Charly will learn American sign language to supplement the assistance of her hearing aids as she grows older. The baby girl also wears a pair of glasses to correct astigmatism.
After the touching video was shared on The Epoch Times Facebook page, thousands of viewers rushed to comment on the uplifting content. "No matter how many times I watch this, I am overwhelmed with love for this precious child," wrote one viewer.
"[S]uch a joyous moment for this baby and family," added another. "Congratulations to the medical team, without them this moment could not happen."
"Absolutely heart warming," one person added, echoing the sentiments of hundreds more. "Made me cry as a mom. Best news posted today."
Christy has also become a hearing loss advocate following her daughter's success with hearing aids and cochlear implants. She hosts story time events for children, both able-bodied and hearing impaired, in her local area.
Share your stories with us at emg.inspired@epochtimes.com, and continue to get your daily dose of inspiration by signing up for the Epoch Inspired Newsletter here: https://www.theepochtimes.com/newsletter