When Illinois father of two Mike Loven decided to go back to college for a degree, he enrolled at the same university his daughter had. But he kept his studies secret from his entire family for four years before surprising them on graduation day.
Mike, 47, achieved his bachelor's degree in finance and economics at Grand Canyon University in Phoenix, leaving with an impressive 3.99 GPA. His daughter, 23-year-old Taleigh Loven unknowingly studied alongside him for her bachelor's in psychology.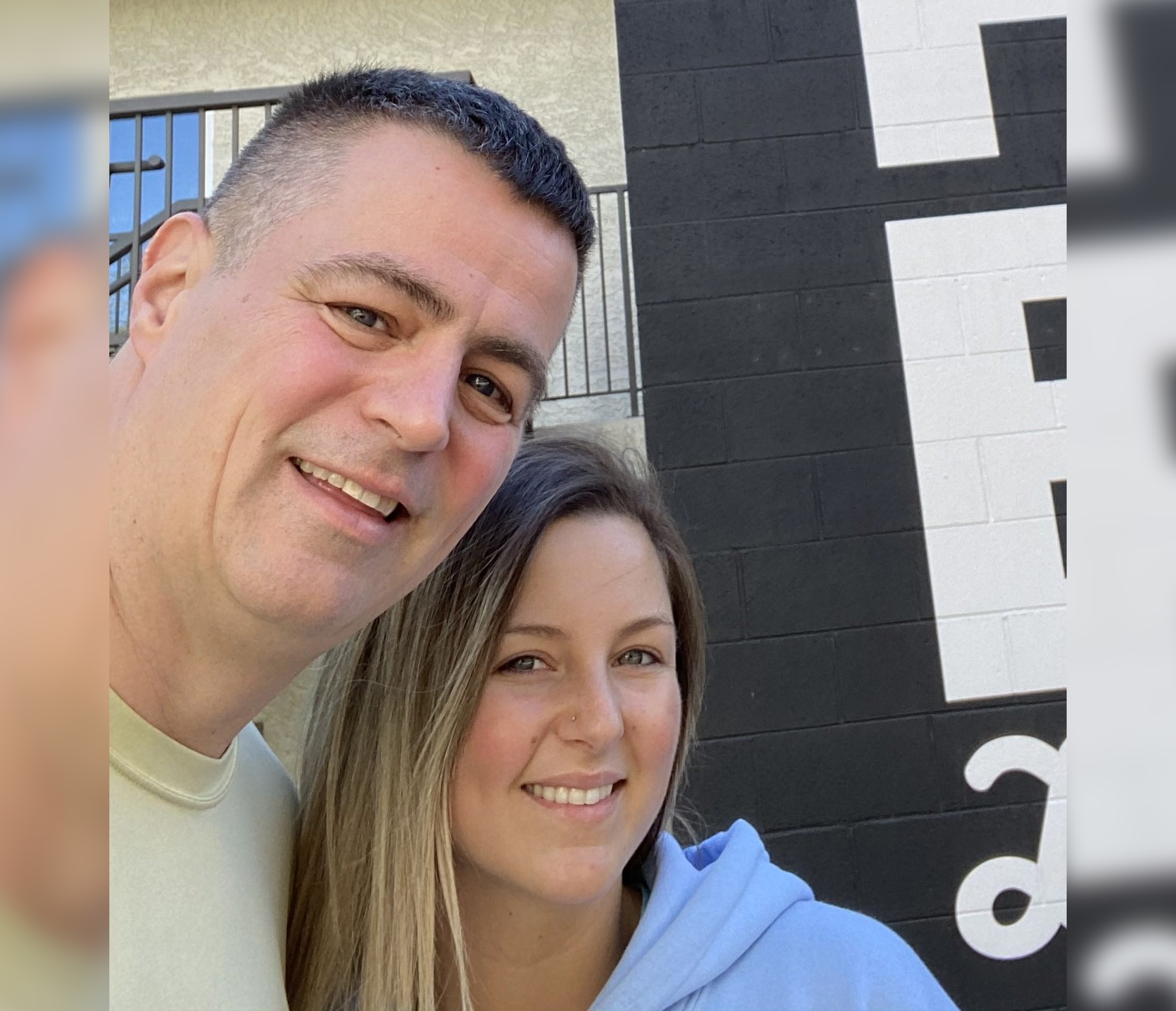 For the big reveal, Mike donned a giveaway GCU alumni shirt to Taleigh's graduation celebration at the family home in Machesney Park in October 2020. Mike's wife, Carrie, thought GCU had sent their daughter's degree certificate with the wrong name—until the truth came out.
"The confusion was a lot of fun," Mike told Good Morning America. "I don't keep secrets."
In 2016, Mike, who owns a staffing company, felt a calling from the divine to return to college. "I woke up in the middle of the night just with a feeling from God that I was going to go back to school and get my degree," he told WTVO, "and I was going to do it as a surprise to my family."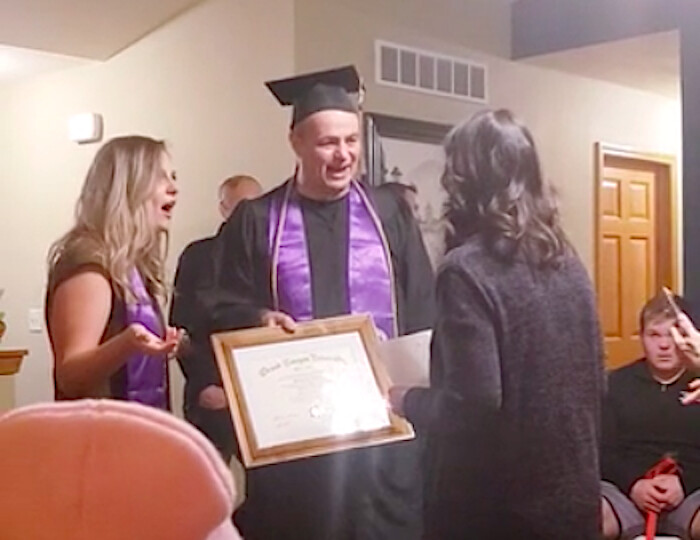 Carrie, Taleigh, and the couple's 25-year-old son, Austin, were all enrolled at different universities at the time. Joining the academic ranks without any fanfare, Mike kept his studies a secret for the entire duration of his studies, even when his son got married.
"They thought I was working on a spreadsheet for work, when in reality I was working on a spreadsheet in an accounting class," Mike admitted to GMA.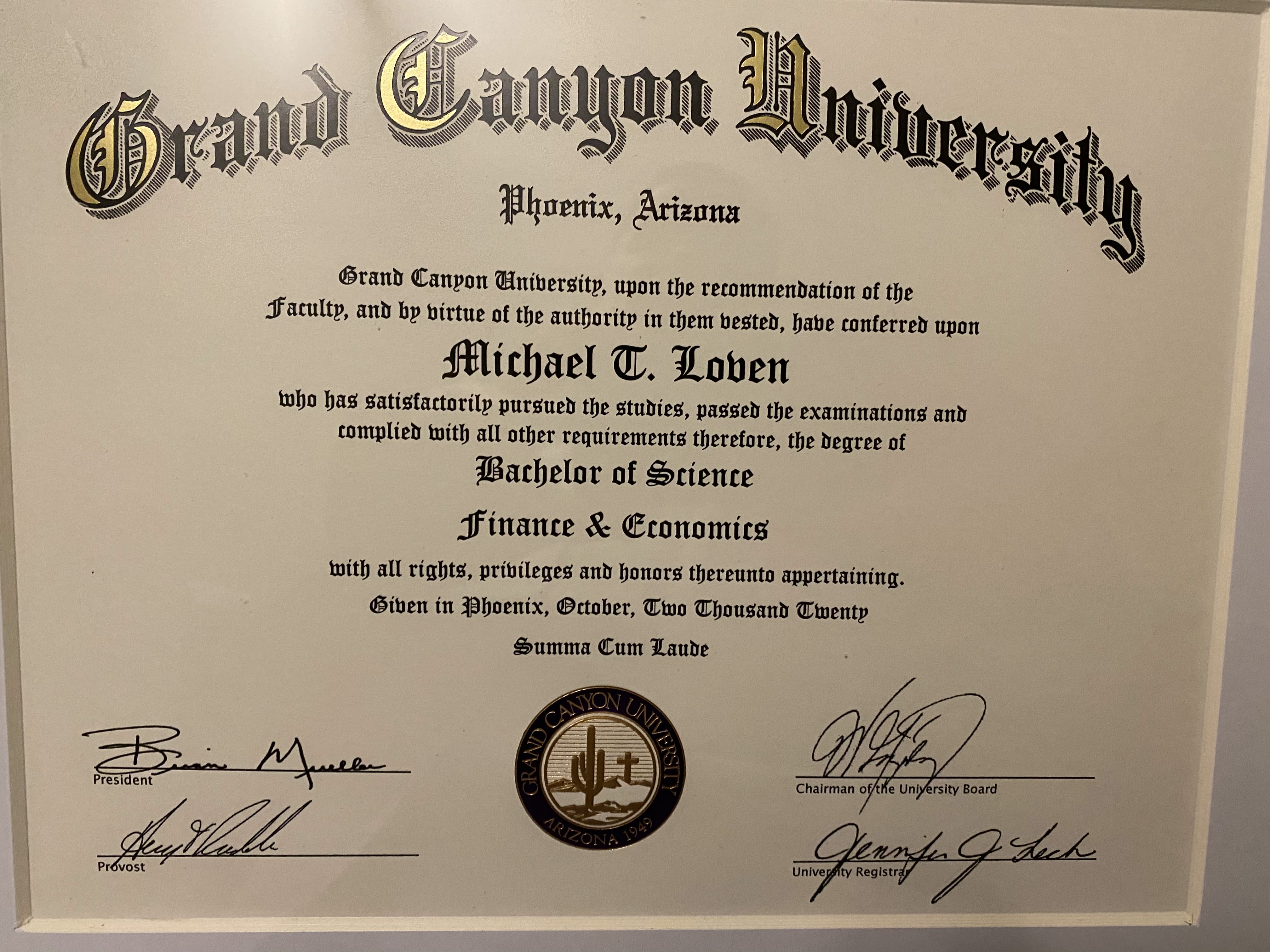 On graduation day, he was able to showcase his immense pride both in his own and his family's achievements. Taleigh burst into tears at the news of her father's accomplishment; having studied at the same college, she said, made the surprise even more meaningful.
"During the time that he was working on his degree, he carried the load for us as he has for my entire life," she praised. "His selfless act shows a glimpse to his character. Words truly cannot express how proud I am of him."
Mike and Taleigh both donned customary caps and sashes to take photos together after the surprise was out.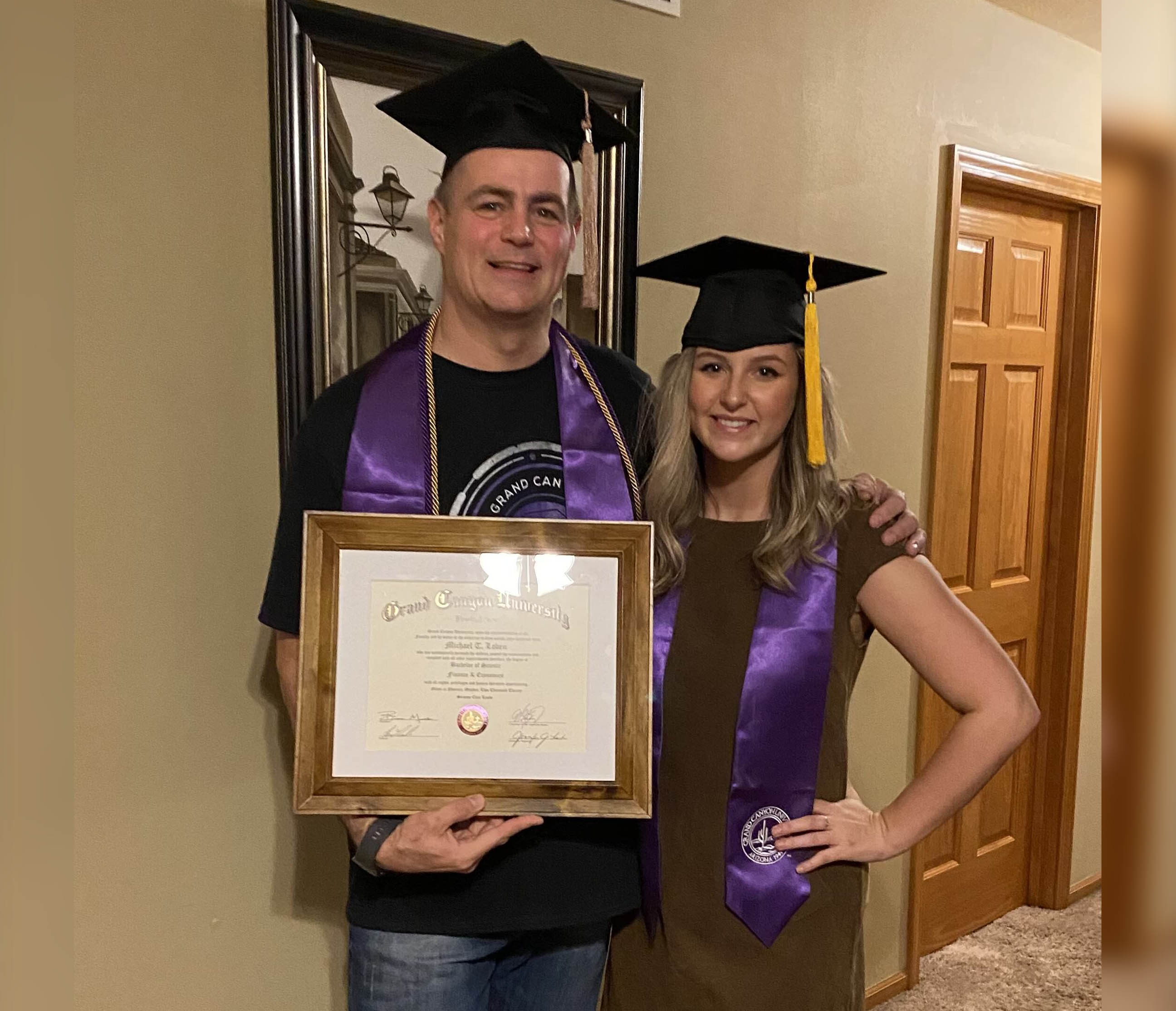 (Courtesy of Mike Loven)
Share your stories with us at emg.inspired@epochtimes.com, and continue to get your daily dose of inspiration by signing up for the Epoch Inspired Newsletter here: https://www.theepochtimes.com/newsletter